Over the years, I have traveled alone numerous times and some of these trips have been the best of my life. To travel solo as a woman can seem scary and before taking my first trip alone I was insanely nervous about a variety of things. Women travel alone from all over the world, but to tell you the truth, I just didn't know anyone who had done it.
My biggest fears were related to being safe and getting lonely as a solo traveler. Looking back at that now I almost laugh because the outcome was completely opposite. On all my solo trips I met so many new people that I would sometimes escape for a day just to get a little bit of quiet time. This will be especially true if you choose to travel as a backpacker and check in at a hostel. Safety-wise I was completely secure and never experienced anything disturbing. I always make sure I have proper travel insurance and with a bit of common sense, it does not have to be dangerous for women traveling solo at all!
When you travel alone you simply unconsciously become a magnet for meeting new people and experiencing new things. Sounds almost too good to be true? I promise you it's not, however, there are a few things you should bear in mind when it comes to traveling by yourself. Here are my 5 best pieces of advice for women to travel solo.
PIN THIS POST FOR LATER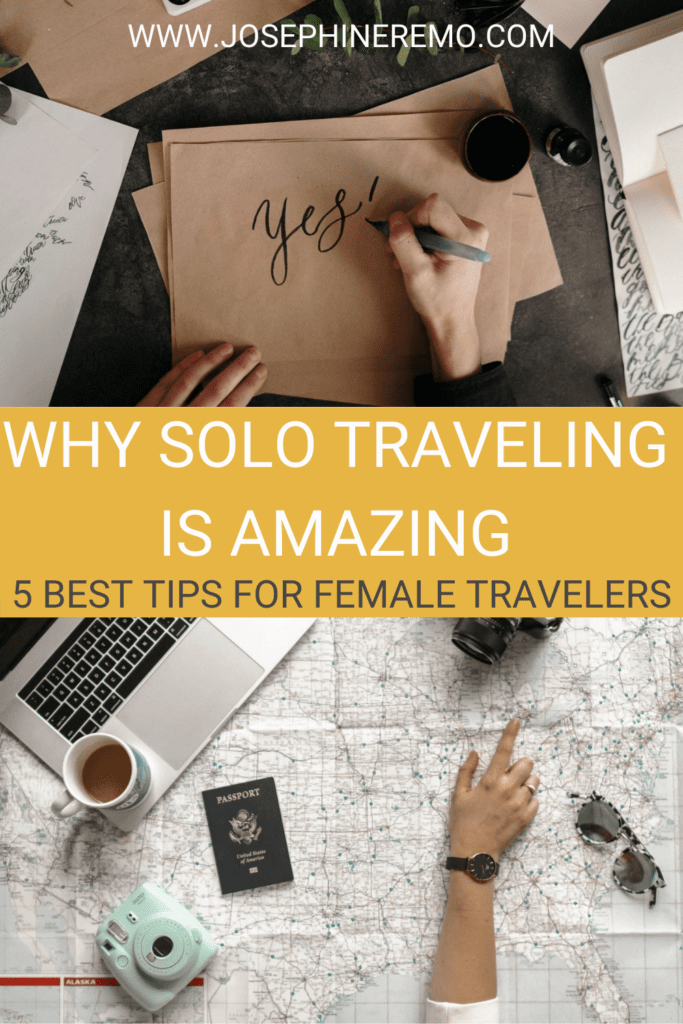 What are the best tips for traveling solo for women?
Solo Women Travel Tip #1: Destination Is Key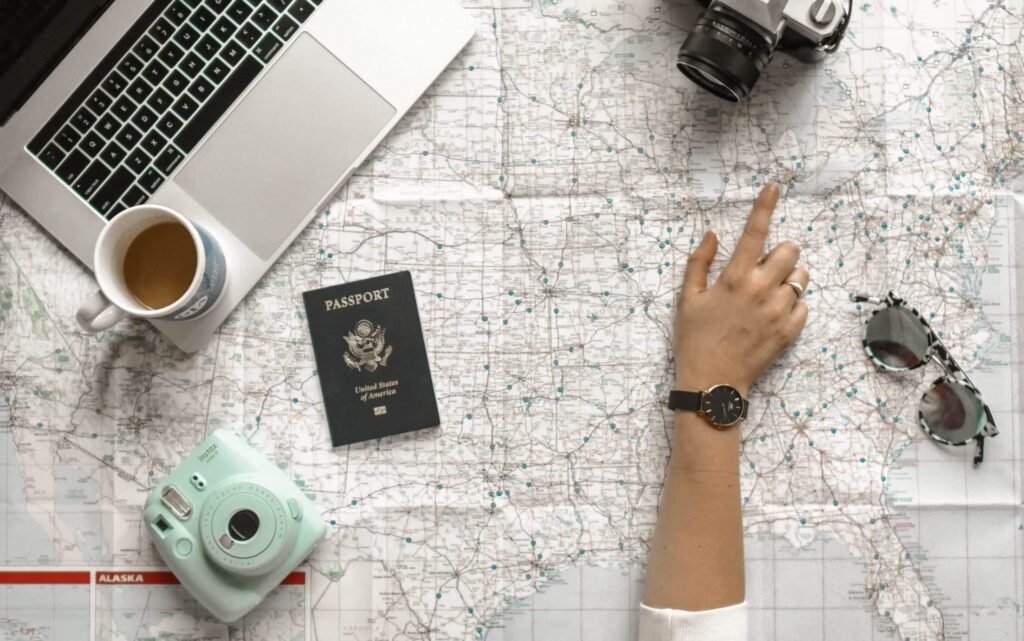 First of all, I would give it a good amount of thought when choosing your destination. Your destination will have an impact on the type of trip and should therefore reflect what you want to do. This might seem like stupid advice when you have never actually been to the place so how on earth should you know, BUT I still believe your imagination and common sense can guide you pretty far.
For instance, do you think you will meet more people in Greenland or South Africa? What places would you expect to have the most female travelers? Also traveling alone in a country where you can't communicate, it's super off-season and there won't be many travelers around, might not be living up to your expectations.
I for instance was quite happy to have my sister with me in Cuba for several reasons. First of all, no one spoke English. Secondly, men were a little cross-boundary. Thirdly, Cuba is not a very overrun destination in terms of hostels and other backpackers yet. If you want to go somewhere a little less common then maybe there is a program or guided tour that you can join?
Maybe your bucket list dream is to go on a road trip in New Zealand, or go for a big ass hike in a deserted national park – and hey, then that is exactly what you should do! Every destination will bring a unique experience and you can always move on to the next destination. However, giving your choice of destination some thought when traveling alone is my best advice. 
Solo Women Travel Tip #2: Don't Wait Around For Anything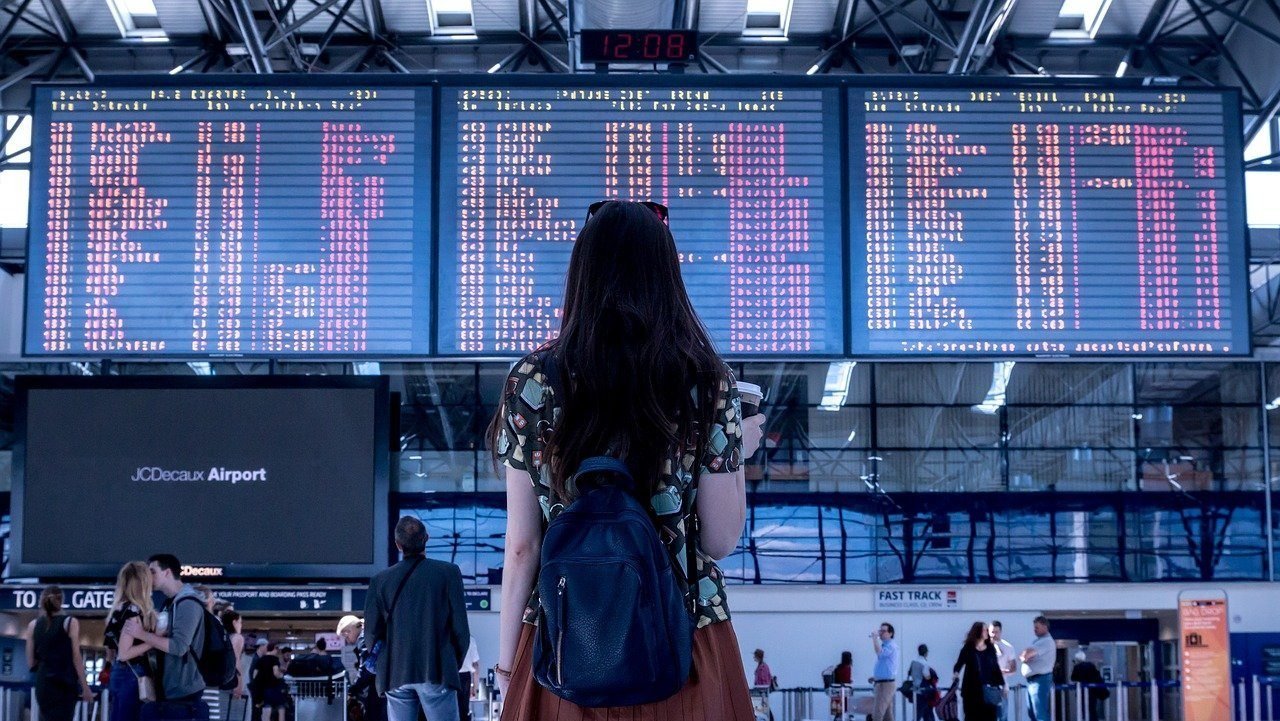 The biggest advantage of being a solo female traveler is the liberty to do exactly what you want! For the first time in your life you might experience absolute and completely (not to mention downright beautiful) freedom. Solo travel for women should be a liberating and fun experience, and one of my best travel tips is not to miss out on this opportunity!
If you are in a place where you are not meeting people that you click with, who does not want to do the same as you, or the vibe simply doesn't feel right – just head on-off. Maybe it is the setting, or the people, or the feng shui energy of the place that just isn't working.
If you are not feeling it, this is the time for you to just pick up your bag and head off to the next place.
Solo Women Travel Tip #3: Do Things Alone
This goes a little hand in hand with the advice above. It can, however, be super nice and fun to just go explore by yourself. It can be going on a walk, trying street food, going to a market, or heading to the beach for sunset.
If it feels weird, or like stepping out of your comfort zone, then you can even plug in some music or a podcast and zone out a bit.
A great way to discover new things and link up with new people almost instantly is by joining a travel guide who will usually organize trips for larger groups. I once joined a street food tour in Vietnam and ended up meeting a bunch of great people.
A lot of the time, heading off by yourself to do something, will end up with you meeting people at the same spot and then WUPTI – you now have 10 new friends!
Solo Women Travel Tip #4: Step Out of Your Comfort Zone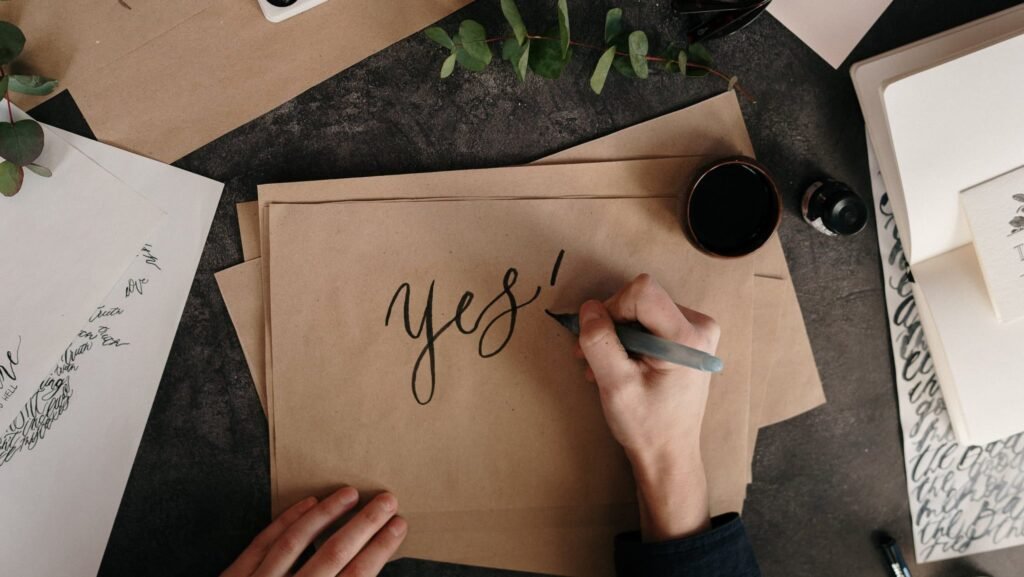 This is your ideal and perfect time to try something new and discover parts of yourself that you never knew. The worst thing that can happen is that you won't do it again. Do you want to know the best part about that? No one from home will ever even have to know if you don't want them to.
Another great thing about traveling solo is that this trip is just for you and no one else. Who knows, maybe you will discover something new that you will love. This you can add to your life forever as well as your new friends for life. Lastly, for adventurous travelers who are looking for unique and budget-friendly experiences, you can look into staying at some great hotel alternatives.
Solo Women Travel Tip #5: Travel Safe and Smart
Last I want to talk a little about safety but I won't pour a humungous amount of energy into this. Honestly, I have never really felt unsafe on any of my solo trips and I've done some pretty stupid things as a solo female traveler that my mum should never hear about.
Being smart and staying safe should be a (tiny) whisper in the back of your mind at all times though. This includes keeping an eye on your belongings, being mindful of your surroundings, being cautious about the amount of alcohol (and other substances) that you intake, and not always trusting people's intentions. A good tip is to use an anti-theft travel purse to keep your belongings safe and stay calmer.
Generally, I have always gone with my gut feeling. If someone does not have a good vibe around them, then stay away. If walking down a dark street at night looks a little icky, then grab a taxi.
Overall, if you ever get a thought that you should not be doing something – then probably you shouldn't.
Lastly, always make sure to have travel insurance before you head off on adventures. Having your items stolen or twisting an ankle can always happen, and you want to be covered for anything.
A final note for women who travel solo
Those were my 5 best pieces of advice and finally, I just have a few more things to add:
If you are debating whether or not to go travel alone then the answer is: always go! Don't let anything or anyone (this including yourself) hold you back. I promise you that you are in for one of the biggest and probably best experiences of your life.
The best bit of advice I ever got, was from a very good friend of mine. So for my first big trip, I was heading to South America but to be honest; I never originally planned to go by myself as I thought that solo traveling wasn't for me. The friend I was going with, however, got too scared and backed out. Finally, I didn't have anyone to go with and decided to go travel by myself.
2 days before heading off I was at a bar, trying to calm my nerves, cause I was TERRIFIED! My friend however told me this one thing. She said: If all goes bad, you can always go home.
This I will also tell you. Instead of making it a huge, overwhelming, and scary thing for yourself then just take one day at a time. Who cares if you come home early and it just wasn't for you? Who says the trip has to be or go a specific way. No matter what you will have always done something unique and something just for you to look back on.
Thank you for reading. Feel free to leave a comment below
// Josephine
The article may include affiliate links, meaning that I may receive affiliate compensation at no cost to you if you decide to purchase. Read more in my
Affiliate Disclosure.
BEST TRAVEL RESOURCES
BOOK YOUR FLIGHT: Not sure how to get the best and cheapest flights? I always use Skyscanner for the best deals. The best tip is to be flexible with dates and destinations if you want the cheapest options.
Alternatively, for frequent travelers, get a membership with Wayaway and receive a cashback on cheap flights and hotels every time you book! Via the link, you even get a 10% discount on your membership.
BOOK GREAT ACCOMMODATION: Booking great accommodation is not difficult but it sucks paying too much. Use Booking.com for the greatest hotel deals and Hostelworld for amazing hostel stays. Alternatively, you can sign up for Worldpackers to get FREE accommodation in exchange for your work.
BEST TRAVEL INSURANCE: Traveling without insurance is a mistake that you don't want to make - trust me I've tried. I'd suggest SafetyWing as they offer great and flexible policies - especially if you are traveling for a long time or a digital nomad. World Nomads is another great insurance with extensive coverage.
NEED HELP WITH YOUR VISA? Figuring out how and when you need a visa can be a bit of a jungle. iVisa is a very handy and user-friendly service.
HAS YOUR EU FLIGHT BEEN DISRUPTED? Use AirHelp as a service to get flight compensation on your European flights in case your flight was delayed, canceled, or disrupted in other ways. More often than not you are actually entitled to compensation.