I guess you are here because you are dreaming of becoming a flight attendant, just like I used to. I used to dream about living a life full of travel and glamour high up in the air. The problem was just one thing; I had no idea how to become a flight attendant without any experience.
Is it even possible?
How do you get a job as a flight attendant if you don't have experience?
Those were the types of questions I used to ask myself before I took a head dive into becoming one. And I did at the age of 19 which was considered very young back then.
Being a flight attendant seemed very glamorous and fun. I'd watch these people walk through the airport with a superior stride and a fancy uniform. To me, they seemed as if they were the luckiest and happiest people in the world. I wanted to be them and live their life. I wanted to travel and see the world.
Maybe you are like me and you wish to travel and explore.
Maybe you are looking to change careers and you are tired of the standard 9 to 5.
Perhaps you finally have the time to do something for yourself and always dreamt of traveling.
Whatever reason you might have, I completely understand. And if you don't have experience, don't worry, and just keep reading below.
I will break down exactly what is required to become a flight attendant without experience, what airlines look for, and what you need to do to live out that dream of yours.
HOW DO I BECOME A FLIGHT ATTENDANT WITH NO EXPERIENCE?
1. MAKE SURE YOU MEET THE MINIMUM REQUIREMENTS
First, let's get this boring part out of the way.
Even though every airline is different and will have its unique requirements, there are some general flight attendant requirements you must meet to become one.
Sadly, if you don't meet these criteria you cannot be considered and you need to tick off the following boxes:
Be at least 18 years old
Be able to read, write, and understand English
Have a high school diploma, GED, or equivalent
Be tall enough to reach the overhead compartments. This is usually ranging between 152cm-190cm
Meet the weight requirement of the airline. Here you are fine as long as you can fit in the jump seat and move around the airline
Have good vision and hearing and can pass the test
Have good health and pass the physical exam
Not have visible tattoos or piercings when wearing a uniform
Be able to pass a criminal background check and drug test
You must be eligible to obtain required visas (for international flights)
Be eligible to work in The United States (if applying for American companies)
Be strong enough to maneuver meal carts, emergency exits, and windows (up to about 60kg)
Now, remember that all airlines are different and you have to read up on the requirements and job description with the specific company.
Finally, I just want to add that anyone can become a flight attendant and the industry is not as conservative as it once was. The airlines now pride themselves in hiring many different types of people and promote being anti-racist, anti-sexist, non-discriminatory, etc. If you are a professional and capable human being, you have a chance at becoming a flight attendant. Full stop.
2. POLISH YOUR RESUME
Competition is fierce and you need to stand out when you send your resume to an airline. Make sure it is specifically written to the specific airline, it is well-written, and it is professional. Make it personal by including a picture of yourself, and personal stories, and use language that does not sound robotic.
All airlines want to hear exactly why you applied with them specifically. If you can suck up a little and bring write exactly why you wish to fly for them.
If you need some inspiration check out some useful information to write amazing resumes.
Now since you might not have experience here are some qualities that airlines look for and that you should include in your resume:
SERVICE EXPERIENCE
Besides the security responsibility on board the flight, you will be a waiter/waitress in the air. Airlines look for people who already have service experience and will provide great customer service to their passengers.
If you have any service experience, and it does not have to be a lot, highlight this in your resume.
SALES
Every airline wants to make money and in the air they expect their employees to sell products to customers. This can be from the drink/meal trolley, it can be vouchers, or duty-free items, etc.
People who already have sales experience are of value to the airline and promote this experience if you can.
TEAM PLAYER
Working on a plane is all about working in teams and being a team player. Airlines want people who know how to work with many different people and also know how to take their responsibility seriously.
This can be as silly as you have been the captain of a sports team or playing a team sport. Any time that you either had responsibilities or experience working together in a team is relevant for the airline.
TRAVEL EXPERIENCE
You highlighting your love of traveling is telling the airline why you are a good match with the lifestyle. People working on the plane need to love to travel and experience new things. Otherwise, I guarantee that they will not thrive in the job.
If you have traveled a lot include your trips. Instead of summarizing all your destinations, include it naturally somewhere in the resume and shorten it down with sentences like:
"Last year I traveled around Europe which allowed me to grow as a person as I experienced new cultures."
If you didn't travel a lot write sentences as:
"Traveling has always been my biggest dream and I hope to experience more of the world in the future."
MORE LANGUAGES
Speaking several languages is a plus for the airline, but not a must. If you do speak more than one language, make sure to include it. You don't have to be fluent in them.
FLEXIBILITY
You will experience that working as a flight attendant is very different from working a standard 9 to 5. Airlines do not want to waste their energy, and money, on people who don't thrive with the lifestyle. They need people who are adaptable and flexible.
If you have experience in other jobs that were a little out of the norm or you appreciate flexible work schedules, include this in your resume.
Finally, I want to tell you that not all airlines want to hire people with experience. Some airlines see it as a downside since you might already have habits from former jobs and they can't shape you from scratch. Don't let your lack of experience bring you down.
3. FIND YOUR AIRLINE AND APPLY ONLINE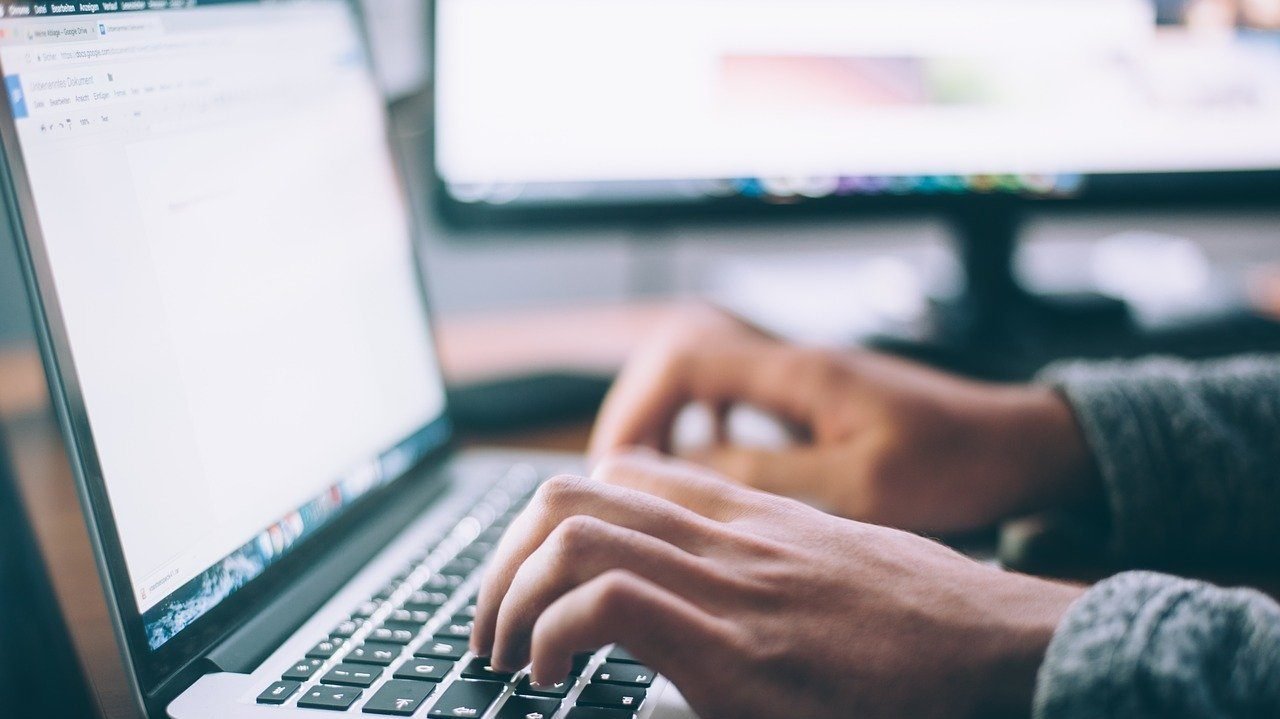 Now that you have your resume ready you want to start applying. This is done by checking the website of the airlines regularly. Most airlines will hire new flight attendants at least once a year.
As many people apply, the companies might only be open for applications for short periods. Keep checking about once every month not to miss your chance and make sure to have your resume updated and ready. Usually, you will find the information you need under the "career" tab on the website.
Don't put all your eggs in one basket and apply for multiple flight attendant jobs. You can always say no if you get more than one offer.
Don't be too focused on one specific airline but compromise if you must. Starting with a smaller company or even a private one is a great way to get experience and allows you to get a taste of what it's like to be a flight attendant.
Check job portals for regular opportunities as well as check directly with the airlines.
4. CLEAN UP YOUR SOCIAL MEDIA
This is an important step that a lot of people underestimate. In general, you should always make sure to clean up your social media pages in case corporations go stalk you.
When you apply to be a flight attendant this step is important. Airlines want people whom they can trust to be the face of the company. This goes for when they are working and when they are not. I had some colleagues who were asked to take away pictures or quit vocalizing certain things on social media. Airlines care because people know you work for them.
Make sure to delete any inappropriate content or comments, or make your profile private.
5. PREPARE FOR YOUR INTERVIEW
Now that your resume has passed you will move on to the next step. Here the application process will vary from airline to airline.
Some might present you with an online test. This can focus on IQ, problem-solving skills, language capabilities, etc.
Some will proceed with different types of interviews.
IMPORTANT TO KNOW BEFORE YOUR INTERVIEW
As mentioned earlier, airlines look for people to be the face of the company, and the way you behave and present yourself is very important. Airlines are conservative and old-school so make sure to:
Always be 10 minutes early for an interview or appointment
Wear professional and conservative clothes. You don't have to look corporate but don't show up in short shorts, skirts, or holy jeans. Wear a nice-looking shirt, top, or jumper that will cover the chest and stomach completely. Don't show up in sportswear or sweatsuits. Even though it might be fashionable, it's not what the airline wants to see.
Have clean nails that are not too long and in neutral colors if wearing nail polish
Take out any other piercings other than 1 in each earlap
Be friendly, attentive, and smiling
If nervous take your time and breath so you don't seem jumpy
PHONE INTERVIEW
Commonly, airlines have an initial interview by phone. This can be scheduled or they can call you unexpectedly. Here the company simply wants to get a feel for who you are as a person and examine how welcoming and interested you are in the job.
Make sure you are ready if you have a scheduled call. Be somewhere quiet and comfortable so the interview is smooth.
If they call you out of the blue it is okay to be surprised. This happened to me and I would have loved to have known that they might do this. Now you do and just put on your friendly tone of voice when you see an unknown number calling.
If they call you at a very inconvenient time let them know! You want the interview to go well and if you are not in a place or time where you can talk to them, tell them. This is better than them getting a bad impression of you. Say something like:
"I am really happy you called me and I would love to speak with you, right now I am just in the middle of _____. Would it be possible for us to speak later/tomorrow/whenever suits you?"
VIDEO INTERVIEW
Some airlines might want to set up a video interview with you. If this is the case then be ready and sit in nice, clean surroundings. Make sure you present yourself well and look professional.
Check your camera and sound before the interview. It makes you look bad if you have to spend a lot of time with the tech before you can start the call.
Be ready to answer any questions they might have and be sure to study the airline before your interview. You want to seem interested in them specifically and it will impress them if you already have some insight.
Take your time and study some interview questions they might ask you. This way you won't be as surprised.
Come up with some deep answers to why you want to be a flight attendant. Wanting to travel is not going to impress them since they hear this all the time. Say something about the value flight attendants can bring to the passengers and how you feel you can contribute. Traveling is of course a great plus.
You don't seem like you just want something out of the airline. What can you provide them?
GROUP INTERVIEW
In some cases, they might invite you for a group interview. This can be located at a hotel, conference center, or office building. Anywhere that will fit you all.
We were 300 people and the airline was only looking for 80. The point of the group interview is to observe each applicant and filter people out.
If you end up in this situation be attentive and available. Always be active in group work but give space to other group members.
The airline is testing your capabilities in terms of group work and also your problem-solving skills. Furthermore, they want to see you smile, be friendly, and be likable to bring into the team.
This interview process is quite competitive so be well-rested and ready. Know that the airline can bring all sorts of tasks and might even call you for an interview on the day.
IN-PERSON INTERVIEW
At some stage in the hiring process, you will have an in-person interview. Here all of the above applies and it truly depends on the airline what they might ask.
Be professional, be motivated, be well-presented, and be well-prepared.
If you feel uncertain or haven't done a lot of job interviews before, do some research until you feel ready.
These are a couple of good books you could consider reading before you have your interview:
Finally, know that it is completely okay if they don't pick you. You will learn from every experience and be better prepared for the next time. With so many people wanting the job, don't beat yourself up if you didn't make it through this time. Just keep applying and it will happen.
6. PASS THE BACKGROUND CHECK, DRUG TEST, AND PHYSICAL EXAM
The airline is going to ask you to pass the background check, do a drug test, and have a physical exam. This is the last step to ensure that they are not wasting their efforts on you in training.
7. ATTEND FLIGHT ATTENDANT TRAINING
Congratulations – you are now in school and are a lot closer to reaching your goal of becoming a flight attendant even when you didn't have any experience.
The training is provided by the airline and is designed by them. While there are some basic requirements that the training has to include, the airlines will choose anything outside of the standards.
In training, you will learn all requirements about the planes, security practices, fire fighting skills, first aid, and so much more.
You have to prepare to study like hell and don't expect to relax during training.
Schooling is expensive for the airlines and they want to get you through as efficiently and fast as possible.
Days will be long and testing is frequent.
Your schooling will take between 5-8 weeks and be more than full-time. Expect to study every day after school has ended.
Know that some airlines pay very little or nothing to their new employees during training. Know that before you start the whole process so you can budget for this. We did not get paid during training and were paid at the end of the first working month. Finally, I had 2 months without any income at all.
Now that all sounds very hard and it is, but it is doable. The airline helps you through and they want you to succeed. Another great thing about training is that it is also fun and you make great friends. During those weeks of training, you go through all sorts of challenges and are presented with many new things. Here you bond with your classmates, help each other out, and share these experiences. Some of the best colleagues I had were with my classmates. Even years after school.
Also enjoy this playtime as this will be the only time you get to try some features out for real. I still remember jumping in a cold pool while inflating a life vest and jumping the slide like it was yesterday.
8. PASS FLIGHT ATTENDANT SCHOOL AND COMPLETE FIRST SUPERVISED FLIGHT
After you finish your schooling, pick up your uniform, and get your id cards, you are ready to start your flight attendant career and get experience with your very first flight.
This will be a very special and memorable day. The first flight is supervised and is designed to take you through some safety requirements. Here you have to look through safety equipment, get hands-on experience with opening the doors, operate pilot seats, and much more. After this, you are signed off and will receive your wing.
To this CONGRATULATIONS. It is a very awarding feeling and after all your hard work, you made it!
Now, know that the airline is not just going to throw you to the wolves. For your next many flights, you are tagged as "new". This way your colleagues will know to assist and answer any questions you might have. Being nervous is completely normal and in the beginning, everything can seem a little overwhelming. Have patience, it will come naturally in no time.
WHAT IS IT LIKE TO WORK AS A FLIGHT ATTENDANT?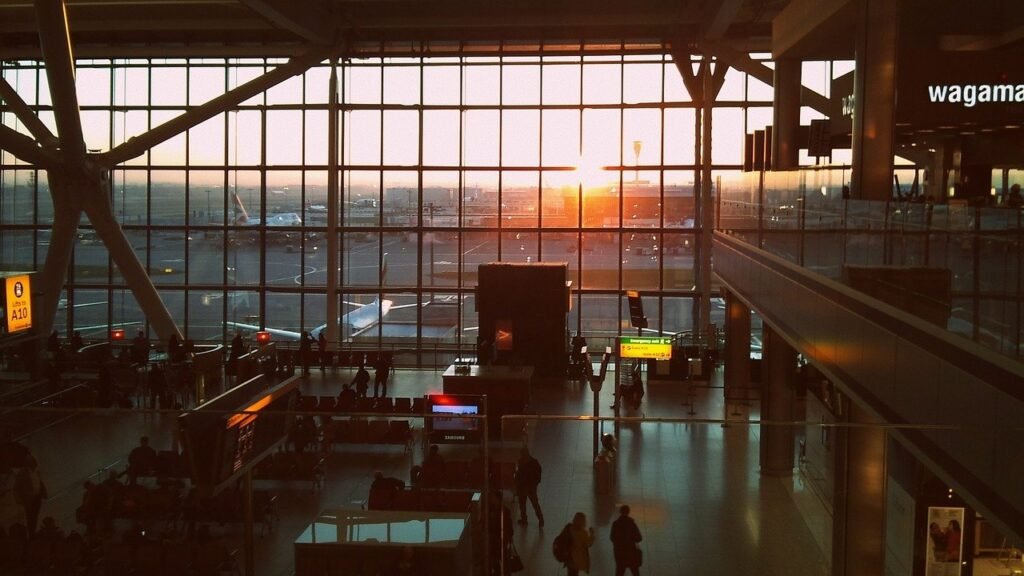 Now that you managed to become part of the cabin crew, even without experience, you will realize that the flight attendant job is not as glamorous as you might have thought. Quickly it becomes "just a job" with good and bad sides. Working as a flight attendant is very unique and quite different from any job.
Whenever I used to meet people, they all reacted in the same way and asked me the same questions. The questions you have might be similar so I will answer them below.
The standard response you will experience is usually "Oh wow, a flight attendant!" – followed by some of the following questions:
DON'T YOU HAVE TO HAVE AN EDUCATION FOR THAT?
You can answer this question if you have been reading above. Yes, you need training and attend flight attendant school. This is provided by the airline and it takes about 1 month – 1,5 months.
WHEN YOU FLY, DO YOU GET TO STAY IN THE LOCATIONS?
Not always but you do and it depends on your routes. I worked for a European airline so I can only speak through personal experiences but it will be quite similar to most airlines.
When you do short-haul flights you can have several flights a day. Our flight limit was 13 hours, meaning whatever you have time to do in that time, including meal breaks, transfer time, etc., you can.
Sometimes you are away for several days and have overlays at different destinations. Sometimes you go home for the night and check in again from Homebase the next day for a new flight.
How much time you have for your overlays vary. At times you might have a full day and other times just a short stay at an airport hotel.
If you do long-haul flights it will be different. Here you do one flight and land at your destination where you have your overlay. Depending on the airline and their schedule this can be anywhere between 24-72 hours. Usually, you will have about a day at your destination. These routes are more tough but also more rewarding. Having your long-haul flight essentials with you will be helpful for work and private journeys.
HAVE YOU EVER EXPERIENCED ANYTHING BAD ON A FLIGHT?
In my 7 years as a flight attendant, I was lucky enough to never have a safety-related issue. I have experienced flights where pilots asked us to pay attention to something specific or where there was a safety indication that turned out to be false.
Luckily, I have never had an emergency landing.
I did, however, experience severe turbulence.
More than anything you will probably experience issues related to passengers. Here I have experienced several passengers getting ill and even had to land one time to get medical assistance.
Passenger-related incidents are much more common than safety-related ones.
DO YOU WORK WITH THE SAME PEOPLE?
The shorter answer to that question is no.
I do know that some smaller airlines group their employees but it is not so common. You are a large group of people with numbers indicating your rank, the types of aircraft you fly, and other specifications. Now a computer will make the schedule and this is completely random.
You can request certain things and make wishes. It is not a guarantee that you get what you wish for though.
HOW IS THE PAY?
Honestly, the pay at the beginning of your employment is not great at all. It will likely be close to the minimum wage in your country of residency.
Do not despair though. Your pay rises with your rank, and it will make a small jump per year. After a few years, it will be way more attractive.
Next, you will probably receive some extra spending money for your layovers and this is where it gets fun. Depending on where you fly to, not all of it is taxed and it can therefore be a nice bonus to your salary.
THE PROS AND CONS OF BEING A FLIGHT ATTENDANT
I hope this article has not scared you away and that you still aspire to become a flight attendant even though you don't yet have experience.
I had an amazing time as a flight attendant but when you don't have experience, it's hard to know what the job is really like.
Here are the pros and cons of the job.
PROS
GET PAID TO TRAVEL AND GET CHEAP FLIGHTS
Traveling becomes your full-time profession and even when you are not working, you have great flight benefits.
YOU HAVE AMAZING EXPERIENCES
As a flight attendant, you get to go on adventures and experience great new things. The job will take you to places that you have never been and maybe never would have prioritized going.
YOU MEET GREAT PEOPLE
People who you work with will usually share many of your interests and become great friends. Also, when you are on a layover you hang out with your colleagues and share great experiences. In addition, you might meet some great people on board your flight, in the airport, or at your destination.
YOU HAVE FLEXIBLE WORKING HOURS
Since you are reading this, I am guessing that this will be a pro and not a con for you. Personally, I loved working flexible hours. You avoid the standard routine and get the time off to do things you usually wouldn't. It might sound strange but it's great to have a full Monday off to just do you sometimes.
YOU EARN GOOD MONEY
After a little while, you will earn great money as a flight attendant. You can even decide when you want to work a little extra and get some more.
It can become a decent-paying job because you do not need a college degree to get it.
EVERY DAY IS DIFFERENT
Being a flight attendant always brings something unexpected and no day is the same. This is very motivating and keeps you entertained with your work.
CONS
YOU ARE ALWAYS AWAY
This is the biggest downside to being a flight attendant. You have to prepare to miss out on things, be away on weekends, and holidays. It is the price to pay when you want to live your life in the air.
YOU ARE ALWAYS TIRED
Being a flight attendant means working odd hours and sometimes flying across time zones. Depending on how dependent you are on your sleep, you might feel tired all the time.
Even when you arrive at your layover you sometimes don't have the energy to go out and enjoy yourself.
The key here is to find your routine so that it works for you. Everyone is different and you will need to discover this in your way.
YOU MIGHT EXPERIENCE HEALTH ISSUES AS A FLIGHT ATTENDANT
Flying is not healthy for the body and you might have issues you weight gain, stomach, stress, and insomnia. Listen to your body and take good care of it. Eat healthy, exercise, and sleep when you need to.
STARTING PAY IS TERRIBLE
This is the sour beginning and you have to suck it up for a few years before your pay gets interesting.
BEING STAND-BY IS THE WORST
Part of the job is usually sitting standby. This feels like an awful use of your time and can be quite frustrating. After a while, you get more experienced and you can calculate what to expect a bit better.
IT'S HARD TO NURTURE RELATIONSHIPS
This goes with the part about being away all the time. Relationships will suffer and this is whether it is between friends, family, or your romantic one.
Your friends will start to assume that you are away all the time and people might be upset that you can never attend their last-minute gatherings.
In my experience, everything that wasn't strong enough to survive me being a flight attendant was supposed to go.
If you value your time at home and the people around you too much for this, then maybe being a flight attendant is not for you.
PEOPLE WANT YOUR BENEFITS
This is probably the most annoying part of being a flight attendant as you will experience that some people are dogs. I received messages from people I barely knew when I was a flight attendant. All asking for flight benefits or wanting me to fix them a good deal. While this is first of all not even possible, it can also get quite tiresome.
My advice to you is not to overshare your job and if you are ever presented with a discount offer for friends and family DO NOT EVER SHARE IT ON SOCIAL MEDIA.
I made this mistake once and I got spammed for days by people who wanted something from me.
YOU MIGHT FEEL LONELY
Being a flight attendant can be a lonely business at times. While people are at home doing something together you might be spending your Friday evening in some dull hotel.
In addition, while always changing colleagues can be fun, this can also feel a bit lonely. Instead of having the same great people to work with, you are constantly meeting new ones. This does get better over the years as you will fly with more and more people, but it can take some time.
Lastly, at times people are too tired to do anything with you at the location. You might end up exploring by yourself. I ended up loving all the "me" time and exploring while listening to a podcast or something else. It did take some time to adapt too, however.
Becoming a flight attendant was one of the best decisions I ever made in my life. I stayed in the job for 7 years and those were some of the best I ever had. Finally, I felt ready to head off for new challenges and experiences, but I would recommend anyone interested in pursuing their flight attendant dream.
That was all for this one. Good luck in your flight attendant journey. Feel free to leave any comment, question, or feedback down below!
//Josephine
The article may include affiliate links, meaning that I may receive affiliate compensation at no cost to you if you decide to purchase. Read more in my
Affiliate Disclosure.
BEST TRAVEL RESOURCES
BOOK YOUR FLIGHT: Not sure how to get the best and cheapest flights? I always use Skyscanner for the best deals. The best tip is to be flexible with dates and destinations if you want the cheapest options.
Alternatively, for frequent travelers, get a membership with Wayaway and receive a cashback on cheap flights and hotels every time you book! Via the link, you even get a 10% discount on your membership.
BOOK GREAT ACCOMMODATION: Booking great accommodation is not difficult but it sucks paying too much. Use Booking.com for the greatest hotel deals and Hostelworld for amazing hostel stays. Alternatively, you can sign up for Worldpackers to get FREE accommodation in exchange for your work.
BEST TRAVEL INSURANCE: Traveling without insurance is a mistake that you don't want to make - trust me I've tried. I'd suggest SafetyWing as they offer great and flexible policies - especially if you are traveling for a long time or a digital nomad. World Nomads is another great insurance with extensive coverage.
NEED HELP WITH YOUR VISA? Figuring out how and when you need a visa can be a bit of a jungle. iVisa is a very handy and user-friendly service.
HAS YOUR EU FLIGHT BEEN DISRUPTED? Use AirHelp as a service to get flight compensation on your European flights in case your flight was delayed, canceled, or disrupted in other ways. More often than not you are actually entitled to compensation.