The following article may include affiliate links, meaning that I may receive affiliate compensation at no cost to you if you decide to purchase. Read more in my
Affiliate Disclosure.
Last Updated on December 14, 2022 by josephineremo
What you have probably realized since you are here, is that, unfortunately, not all international travel insurance policies cover pandemics. However, at this current moment, you need to make sure that your travel medical insurance has coverage for Covid. Some countries even demand an insurance policy with pandemic coverage before allowing you into the country!
But what to look out for, right?
Which insurance company is a good general pick and has coverage for Covid?
Finding good international travel insurance is a jungle in itself. There are billions of different companies to choose from and reading the fine prints often only confuses. Many people even end up buying through a travel retailer just to save themselves from the stress.
If you are debating and pulling your hair dealing with both the stress of travel planning, insurance picking, AND a pandemic, then don't worry and just keep reading. I have done the research for you, have experience with different companies, and I sum up the key points to look for to make sure you are covered!
I'll shortly namedrop them below and after I'll explain what you need to look out for in your international travel insurance plan.
Alright, let's get to it….
PIN THIS POST FOR LATER:
Which is the best international travel insurance with COVID coverage?
Safety Wing
Safety Wing is a great and affordable insurance company and especially if you are a nomad, Safety Wings Nomad Insurance is your #1 option.
Not only does Safety Wing have great coverage, but they are also extremely flexible. As long as you have an active insurance plan you can even purchase your insurance with Safety Wing after you have purchased your flight and they will still cover. This offer is quite unique compared to other insurance plans.
On top of being a great general choice, Safety Wing has now extended their coverage and have a Pandemic policy included.
Safety Wing covers Covid as with any other illness as long as it is not detected before you buy your insurance plan.
There are, however, a few limitations…
First, the insurance only covers your Covid tests if announced medically necessary by a physician, and your antibody test is not covered by Safety Wing.
Second, the international travel insurance policy does cover quarantine. However, only up to $50/day for up to 10 days, once within 364 days, and only when mandated by an authority because you have tested positive for Covid or are waiting for test results.
Basically, what this is saying is that you can't get diagnosed with Covid, buy an insurance plan, and then expect them to cover. Also, you can't have your Covid expenses in relation to travel covered, unless they are deemed medically necessary. If your travel destination requires testing or quarantine on arrival, this is at your own expense.
World Nomads Travel insurance is probably the best general international travel insurance you can go with. The main reason is their extensive coverage, great customer service, and how you can update your policy online extremely easily. On top of that, you can also purchase an insurance plan with them, already being abroad.
They are not the cheapest choice but like with anything, you get what you pay for.
Personally, I have used World Nomads Travel Insurance numerous times and only had great experiences. To back up my point, Lonely Planet and National Geographic both recommend World Nomads. So you know they are good, right?
The way World Nomads cover Covid depends on where you are from. Their policies vary and you will have to enter your country of residency and your destination on their website and read their Covid-19 updates. From there, have a read of the policy they are offering and make sure to double-check in terms of Covid!
The last insurance company I want to mention and recommend is Medjet. They are a medical transport membership program that's attractive because of their medical coverage and their focus on getting travelers home if an accident should happen – handy for Covid, right?
Medjet is only available for residents of The United States, Canada, and Mexico. So unless you are from there, you can't purchase this insurance extension.
If you prefer not to stay in foreign hospitals then Medjet could be a good choice. Medjet has extensive medical coverage and has now extended its policy in terms of Covid. If you get sick or injured, Medjet will assess the situation, and finally, fly you home. A service not offered by all international travel insurance companies.
Is travel insurance necessary?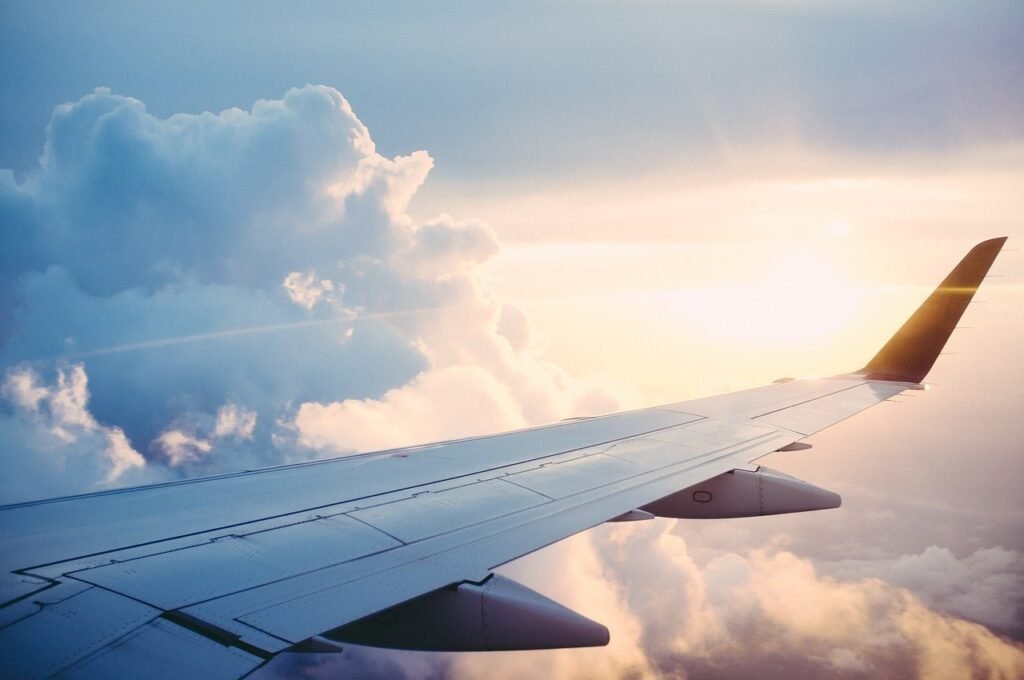 Now you have read and evaluated a bit about travel insurance and you might be wondering if it is really necessary.
The only answer to that question is: "Always have been and now is more than ever."
Travel insurance should be every traveler's top priority but, unfortunately, it isn't. I have heard and seen travelers go on international travel without insurance and I've also made this mistake myself once.
No matter the destination or size of the trip, you need travel insurance before you go abroad. After the accident has happened it's already too late and you will regret not getting proper international travel insurance.
The strange thing with travel insurance is, that people tend to neglect this far more than their insurance back home. You wouldn't drive a car in your home county without insurance, so why on Earth would you do it in Italy?
With traveling comes risk. And with risk, there can be accidents.
What can happen? You might ask, and the truth is that you really don't know.
You can't with 100% certainty say that your flight won't get canceled, a crisis won't occur, or that you won't get altitude sick in Peru, faint, and hurt your teeth (a personal story for you right there).
What you need to understand in terms of international travel insurance, is that it is an accident and emergency coverage that can really save your ass.
in a nutshell, injuries, illness, damaged electronics, trip cancellation, stolen properties, loss of luggage, emergencies back home, and much more, will all be worry-free – as long as you have international travel insurance. It's the single most important thing that any smart traveler should get before any trip.
The times travel insurance saved me
When Turkish Airlines decided to strike while I was already halfway in New Zealand
When I fainted in Peru, bit through my lip, and knocked loose my front teeth because of altitude sickness – ouch!
That time I was waiting for a bus in Mexico and my entire suitcase mysteriously disappeared containing my camera, jewelry, and my laptop – sick one!
Twisting my ankle in Mexico
Maybe I am also a tiny bit unfortunate, but I hope this proves a small point of the weird things that can happen abroad and how international travel insurance can be extremely handy!
Finding the right international travel insurance is tough though and it's a complex and confusing business. Down below I'll break the process down for you and help you understand what you should be looking out what.
What to look for in an international travel insurance policy
With all the different insurance companies out there, who all promise sort of the same thing and differ in others, it's is extremely complicated to determine which is the better one. On top of that, you will often find in the fine print, that the plan wasn't nearly as good as promised and therefore you need to be on your guard.
But what should you exactly be looking out for when you compare travel insurance plans?
The number one priority on your behalf should be to double-check the coverage of the medical expenses. A good plan will usually cover you up to $100,000 USD, and the more expensive plans could cover even more. Again, you get what you pay for with trip insurance just like with everything.
This is extremely important because you want your insurance to cover the whole treatment. Let's say that you get sick and you think that it is something pretty simple, finally you discover that it is much more serious and you need extensive care. Sucks that the insurance only covered up until the first examination…
Don't be cheap when it comes to your own health and this would be the dumbest place to down-prioritize.
Next, a good international travel insurance policy should also cover emergency evacuation. If you like me like going off the beaten path and being outdoors, you might hurt yourself on some mountainside. Here your policy should cover your transportation and evacuation to the nearest medical facility.
Emergency evacuation will also cover for any larger emergencies and evacuate you to safety. Kinda goes with the name "emergency evacuation"…
Note: not all emergency evacuation policies cover your transport home. Be sure to check for this when researching.
Good policies should cover up to $300,000 USD.
A list of what your international travel insurance policy should include:
Coverage for the county you are visiting – duh!
Cover for illness and injury
24/7 aid and customer assistance
Electronic coverage to some extend
Include coverage for cancellations of hotels, flights, and other types of transportation
Coverage in the event of sudden illness, death in the family, or other major emergencies
Cover loss or damage of possessions such as baggage, documents, jewelry, etc.
Cover in case of political emergencies, natural disasters, or other events in the specific county that force you to head home
Coverage in case a certain company you are using goes bankrupt and complicates you
In terms of electronics, you might want to get extra coverage if you travel with a lot of expensive equipment. Usually, you can add coverage to your insurance policy and make sure your electronics are included. I travel with a lot of photography gear and therefore I need to have coverage for this.
In addition, if you plan on renting a car at your destination, make sure to check your insurance coverage in terms of the included car insurance. Sometimes you might need to add some extra coverage here too.
Finally, if you plan on doing any extreme activities such as ziplining, bungee jumping, or even skiing, you will probably need to get extra coverage as this is not part of most companies' basic policies.
What isn't normally covered by your international travel insurance
You should know exactly what your international travel insurance does not cover. Usually, it will look something like this:
Alcohol or drug-related incidents such as accidents and stolen properties
Accidents related to extreme activities such as bungee jumping, skiing, paragliding
Carelessness in regard to your own possessions
Recklessness. This changes depending on each insurance company, so be sure to check how they determine this term
Lost or stolen cash and sometimes jewelry
If your destination is unsafe because of civil unrest but your government hasn't called for an evacuation
Pre-existing medical conditions or general check-ups. Your travel insurance is an accident and emergency insurance and won't cover your standard medical needs
When to buy your international travel insurance plan
In general, you can buy your international travel insurance up until the day you leave for your trip. Please add a little extra time for your payment and confirmation to go through. My advice would be to get it 48 hours before your departure. If you choose Safety Wing, you can, however, even buy your plan abroad.
To be honest, the sooner you get your international travel insurance the better though.
This is because you want to be covered for anything related to your trip.
Let's say you booked your flight, but now it gets canceled because of Covid. If you didn't buy your insurance before the purchase of your flight, most insurance companies won't cover it.
As soon as you know your destination and travel dates, buy your international travel insurance. Once you have this step in order, you can safely proceed with your travel itinerary planning. This applies whether you are planning a trip to France, a road trip through South America, or a weekend in Copenhagen.
Finally, I have to mention that sometimes travel insurance is included with a credit card. If you have a credit card, check here first before you go spend money on insurance.
Final note on travel insurance COVID coverage
Be sure to check the fine print regarding coverage of Covid and pandemics in your insurance policy.
Once you have checked, check again.
You want to make absolutely sure about what services and benefits you have included and not. If there are any uncertainties about what the fine print says then contact the company before purchasing. If you have booked your trip with a travel agent, make sure to read through the policy yourself and ask if you have any questions. In addition, traveling with an anti-theft purse can save you a lot of accidents.
This way you should know exactly how you are covered in terms of Covid and not end up having your trip (and wallet) severely compromised.
Health has no price and you should never down-prioritize it. Amen.
That was all for this one.
I hope you found the information in this post helpful and that you feel ready to go explore the world even in this pandemic.
If you liked this article, found it helpful, and choose one of the insurance plans, please use one of the links or calculators in the post. It will support and help me create more valuable travel information, and will be at no extra cost to you.
If you have any questions, comment below or shoot me an email!
//Josephine
BEST TRAVEL RESOURCES
BOOK YOUR FLIGHT: Not sure how to get the best and cheapest flights? I always use Skyscanner for the best deals. The best tip is to be flexible with dates and destinations if you want the cheapest options. Alternatively, for frequent travellers, get a membership with Wayaway and receive a cash back on cheap flights and hotels every time you book! Via the link you even get a 10% discount on your membership.
BOOK GREAT ACCOMMODATION: Booking great accommodation is not difficult but it sucks paying too much. Use Booking.com for the greatest hotel deals and Hostelworld for amazing hostel stays. Alternatively, you can sign up for Worldpackers to get FREE accommodation in exchange for you working.
BEST TRAVEL INSURANCE: Traveling without insurance is a mistake that you don't want to make - trust me I've tried. I'd suggest SafetyWing as they offer great and flexible policies - especially if you are traveling for a long time or a digital nomad. World Nomads is another great insurance with extensive coverage.
NEED HELP WITH YOUR VISA? Figuring out how and when you need a visa can be a bit of a jungle. iVisa is a very handy and userfriendly service.
HAD YOUR EU FLIGHT DISRUPTED? Use AirHelp as a service to get flight compensation on your European flights in case your flight was delayed, canceled, or disrupted in other ways. More often than not you are actually entitled to compensation.
Affiliate Disclaimer: This post may include affiliate links. I may receive a small commission at no extra cost to you if you click on them and purchase.