Mexico City has gained a reputation as a paradise for food lovers. With its array of traditional Mexican cuisine, innovative fusion creations, and mouthwatering international dishes, this city offers an abundance of culinary wonders that will satisfy even the most discerning customers.
It's no wonder that several of these exceptional dining establishments have been awarded as some of the best in the world.
This blog post will proudly serve as your culinary ambassador. Leading you on a flavorful journey where each restaurant and its dishes are a celebration of flavors.
Together, we will explore renowned famous hotspots that have captivated both locals and foreigners.
I hope that this list of the 5 Best Restaurants in Mexico City will help you pick your new favorite restaurants during your visit to Mexico City.
Why Mexico City is a Foodie Dream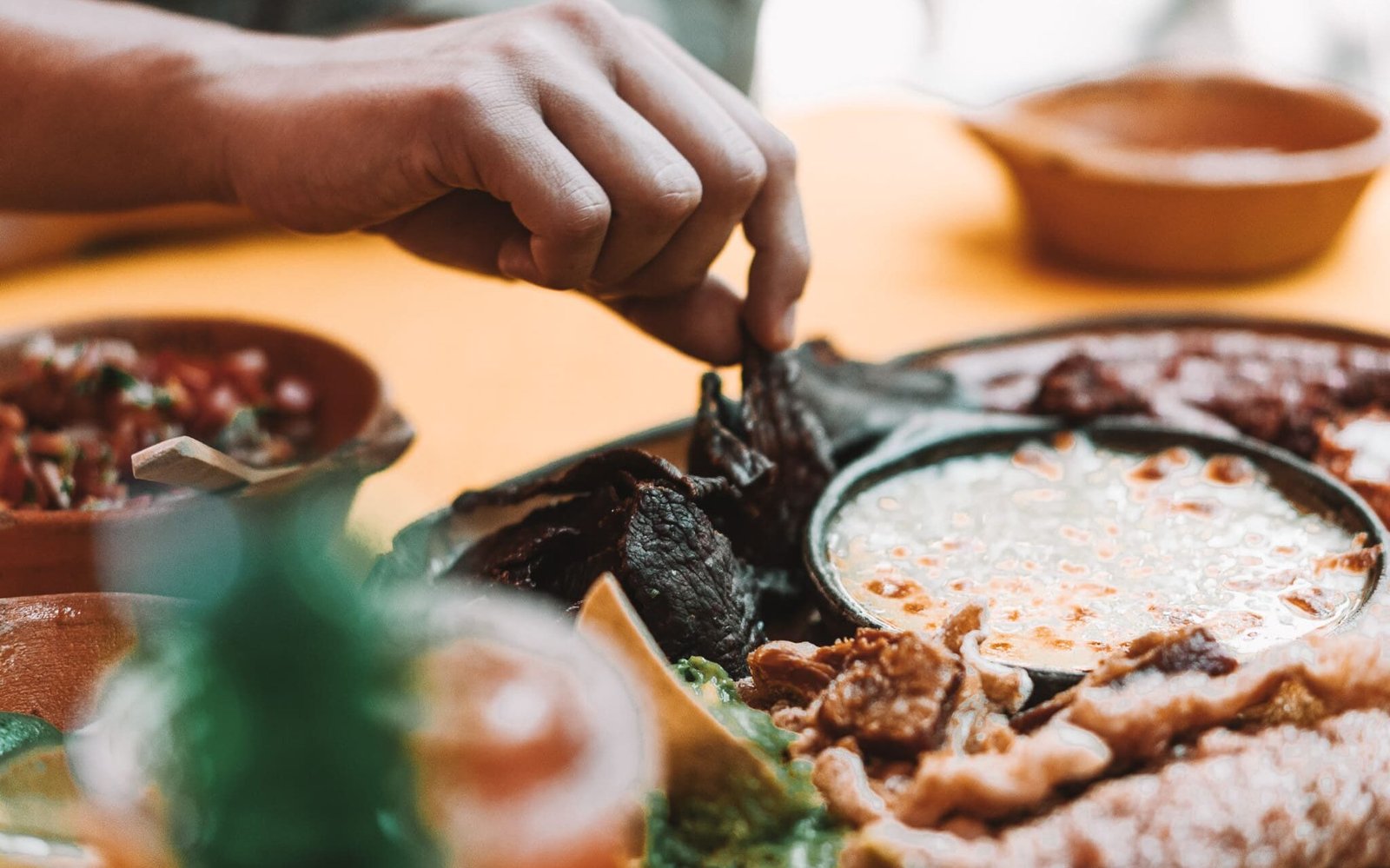 Mexico City is a foodie destination for many reasons. Here are a few of the most important aspects to mention as the reason why Mexico City is a foodie dream:
A rich and diverse culinary tradition
The Mexican capital boasts a rich and diverse culinary tradition. Classic Mexican dishes like al pastor tacos, fresh tortillas, and mole are well-known and loved, but the city's food scene goes beyond the familiar. Adventurous eaters can indulge in escamoles, ant larvae known as "insect caviar," or try chapulines, toasted grasshoppers with a nutty taste.
The city's culinary delights aren't limited to street food. It also offers artisanal cheeses, refreshing aguas frescas, and delightful sweets like churros and flan. Mexico City's markets, street vendors, and high-end restaurants cater to all tastes, ensuring a satisfying experience for every palate.
In recent years, the city has embraced modern fusion cuisine, blending traditional flavors with innovative techniques. Renowned chefs have elevated Mexican cuisine, earning the city a spot among the world's gastronomic hotspots.
A rising star in the culinary scene
With a deep-rooted respect for traditional recipes and locally sourced ingredients, these visionary chefs have reimagined classic dishes. Thus way elevating them to new levels of artistry and sophistication. They skillfully blend flavors, textures, and colors, creating culinary masterpieces that pay homage to Mexico's rich gastronomic legacy while offering a fresh and contemporary twist.
Leading the charge is Pujol, a restaurant that has earned widespread acclaim for its modern take on Mexican cuisine. Chef Enrique Olvera's innovative approach and dedication to authentic flavors have earned Pujol a place among the world's top restaurants.
Quintonil is another standout eatery, celebrated for its focus on sustainable, seasonal ingredients. Chef Jorge Vallejo's commitment to showcasing the best of Mexico's produce has not only gained Quintonil international recognition but has also contributed to the city's growing reputation as a culinary destination.
Rosetta has also captured hearts and palates with its exceptional Italian-Mexican fusion cuisine. The restaurant's commitment to quality, ambiance, and exceptional taste has won over diners and critics, cementing its status as one of the city's culinary gems.
Mexico City's rise to culinary prominence is not only about individual restaurants but also a testament to the collective culinary community's dedication and passion. Mexico City's food scene has become a hot spot of creativity, collaboration, and exchange of ideas. Leading to a constant evolution of flavors and techniques.
Affordable prices
One of the remarkable aspects of dining in Mexico City is its affordability. This makes it a haven for food lovers on a budget. Despite its rising culinary fame, the city has managed to maintain reasonable prices. This way offering the chance to indulge in world-class dining experiences without breaking the bank. Especially when compared to restaurants in the USA or certain parts of Europe.
Whether you're dining at a humble street taco stand to try the traditional cuisine, a cozy neighborhood eatery, or here for world-class fine dining, the value for money is hard to beat. This accessibility allows both locals and visitors to savor the diverse flavors of Mexico. All without the constraints of high prices, making the city an enticing destination for foodies from all walks of life. With its mix of affordability and culinary excellence, Mexico City has firmly established itself as a top-notch dining destination that caters to all budgets and culinary preferences.
Unique blends
In addition to its rich Mexican culinary heritage, Mexico City's food scene also celebrates a vibrant array of international flavors with a Mexican twist. The city's gastronomic landscape embraces a diverse range of cuisines, from Japanese and Italian to various global culinary influences, making it a true melting pot of tastes.
As a result of this fusion of culinary traditions, many restaurants in Mexico City have been able to craft unique and tantalizing dishes that marry international techniques with local ingredients, creating flavors that are both unexpected and delightful. This culinary cross-pollination has been well-received not only by locals but also by a global audience, leading to international recognition and awards for some of the city's top establishments.
With such diverse culinary offerings and a dynamic mix of influences, Mexico City's dining scene continues to surprise and captivate food enthusiasts from around the world.
Which are the Best Restaurants in Mexico City?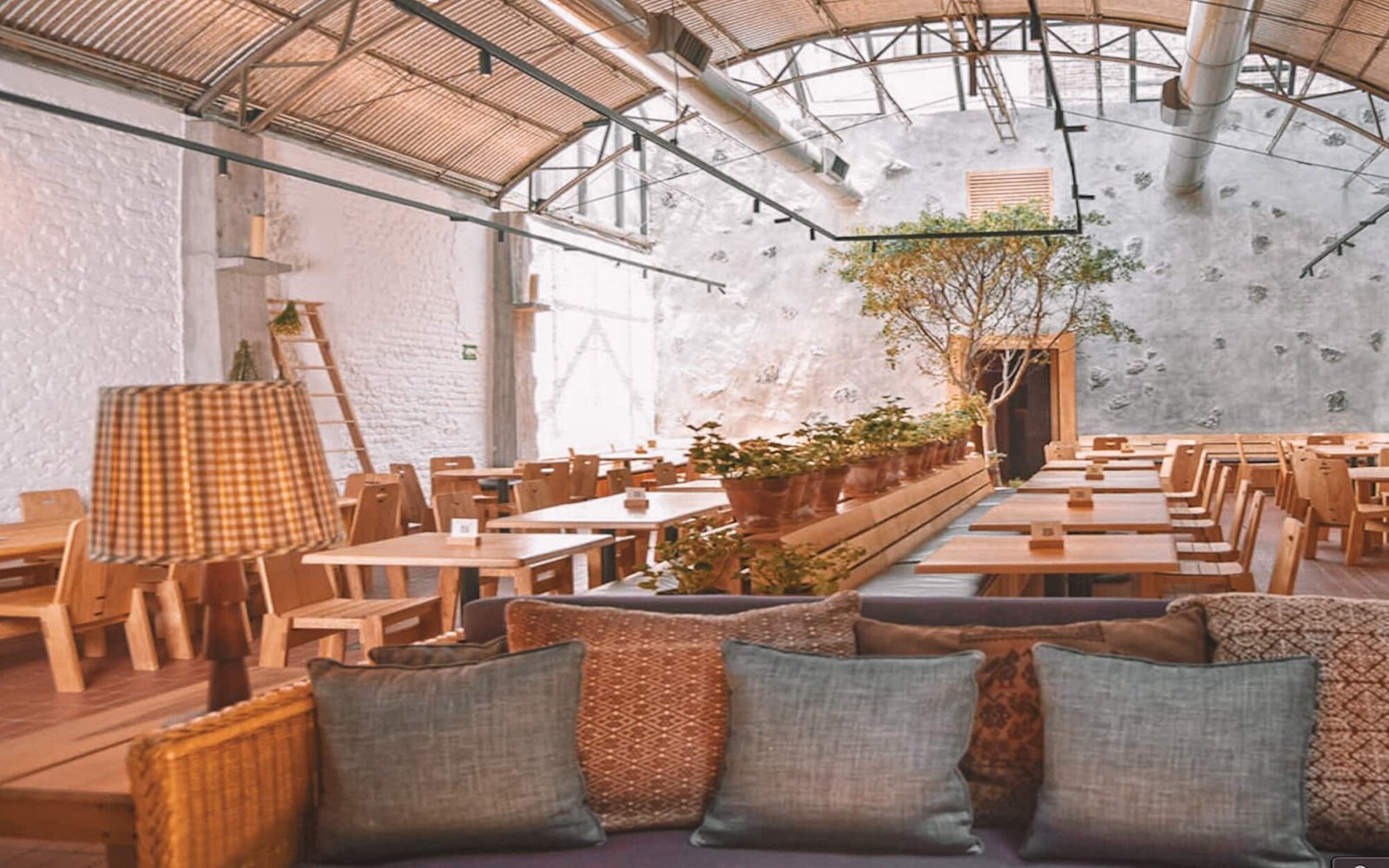 I have thoughtfully compiled a captivating list of the top 5 best restaurants in Mexico City, each of which stands out for their exceptional culinary prowess. The selection specifically highlights restaurants that have earned prestigious recognition on esteemed lists such as the annual "50 Best Restaurants in the World" or "Latin America's 50 Best."
Quintonil Mexico City: The Best Restaurant in Mexico in 2023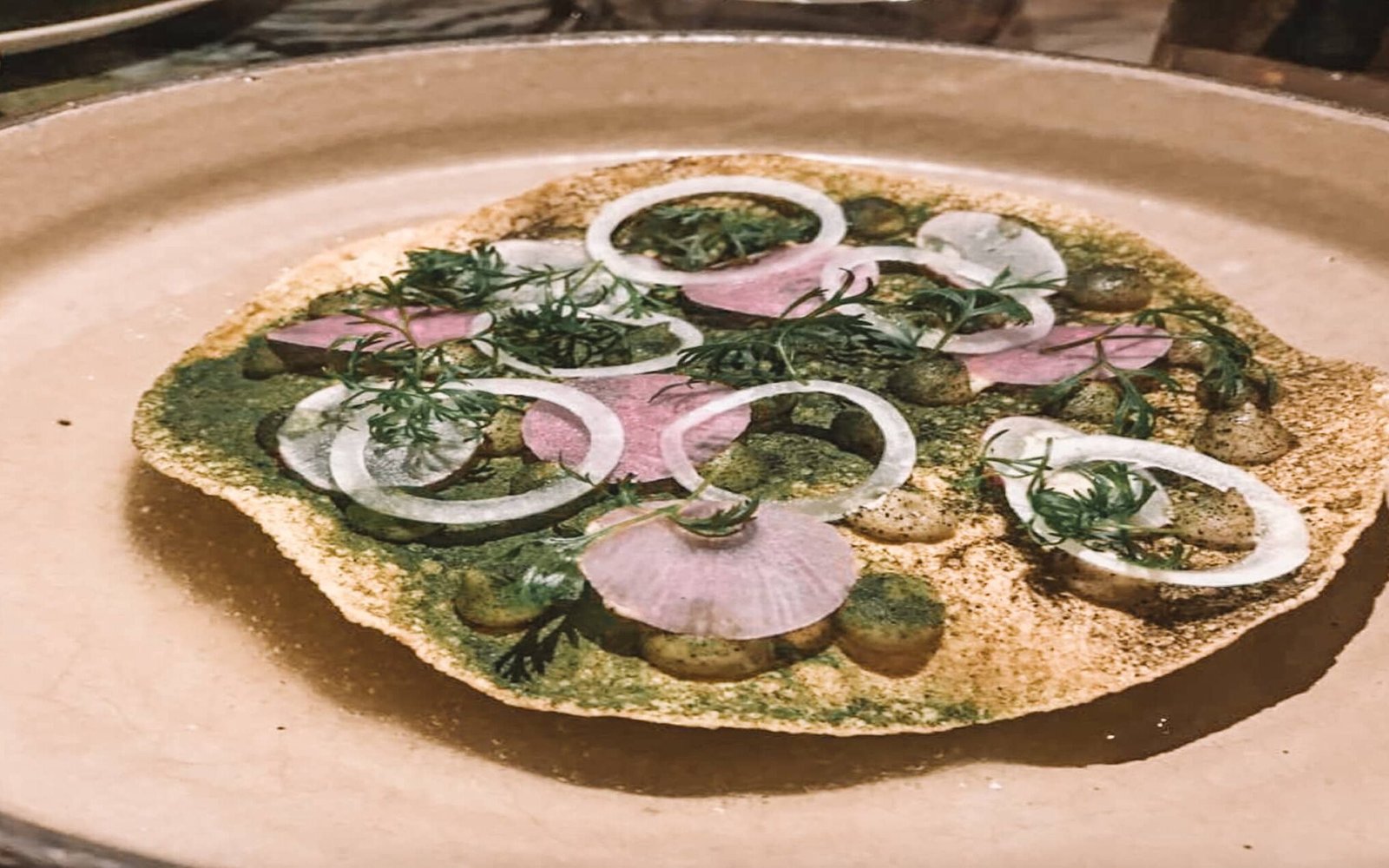 Quintonil, located in the upscale Polanco neighborhood in Mexico City, has garnered international acclaim as one of the finest restaurants in Mexico. Since its opening in 2012, Quintonil has been building a reputation with its unique take on Mexican cuisine, blending traditional flavors with modern twists.
This restaurant has consistently been awarded on the prestigious "50 Best Restaurants in the World" list ever since 2015, with its highest rank being number 9 in 2023.
This has solidified Quintonil's position as the best restaurant in Mexico, surpassing even its notable competitor, Pujol.
Behind this culinary success story is the talented chef Jorge Vallejo, who developed his skills at esteemed establishments like Pujol and Noma in Copenhagen before co-founding Quintonil with his wife, Alejandra Flores. Alejandra expertly manages the front-of-house, ensuring that guests are warmly welcomed and attended to throughout their dining experience.
Quintonil's ambiance is elegant and minimalist, characterized by an abundance of natural light flooding through large windows inside the main dining room. The service is impeccable, with knowledgeable staff guiding guests through the ever-changing monthly menu changes. The focus on Mexican flavors shines through in each dish. This is with particular emphasis placed on using locally sourced ingredients, including indigenous plants and herbs.
The menu at Quintonil offers a delightful journey through Mexican cuisine. Featuring creative dishes like crispy suckling pig with mole, charred octopus with avocado and cucumber, and beef tongue with purslane and pickled onions. Signature dishes like the slow-cooked beef tail in a dark sauce with almond puree and pickled red onions continue to delight diners who wish to explore these traditional Mexican dishes, served in a modern way. Remember to save room for dessert.
For an unforgettable culinary adventure, guests can opt for the Kitchen Bar Experience. Here they are seated at a bar table in front of the open kitchen, witnessing the chefs craft their meals with precision and artistry. The price for the Kitchen Bar Experience is 250 USD.
Contramar Mexico City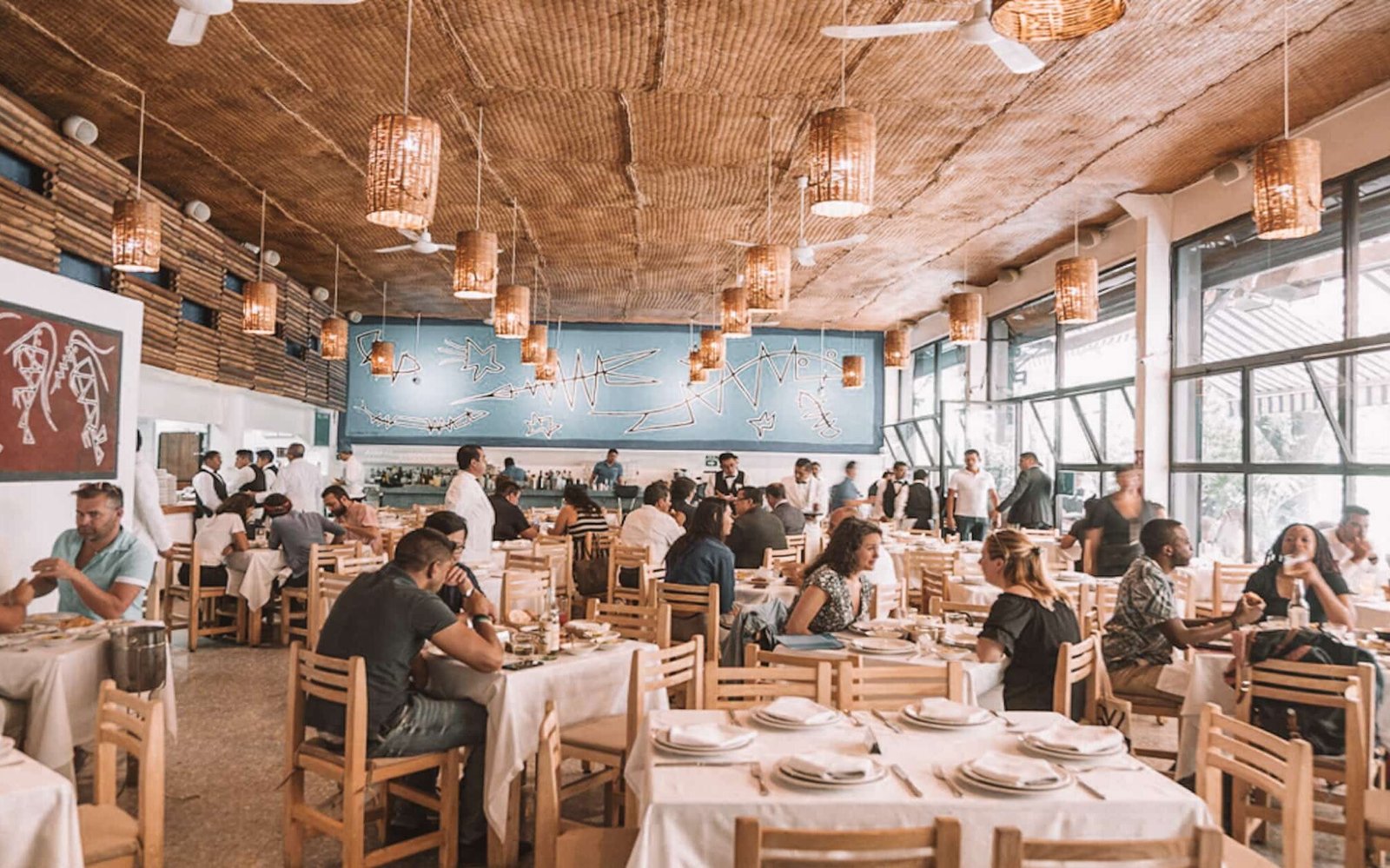 Contramar has risen to international acclaim as a distinguished seafood restaurant with an innovative twist on Mexican cuisine. Since its inception in 1998, Contramar has become a premier dining destination, drawing both locals and visitors seeking an unforgettable culinary experience.
Stepping inside the restaurant, patrons are enveloped by a vibrant and lively atmosphere. The nautical-inspired décor and bustling ambiance evoke the spirit of coastal dining. This way seamlessly melded with the lively pulse of the metropolis in the impressive dining room.
At the heart of Contramar's allure lies its menu. Curated to showcase impeccably prepared seafood dishes that celebrate the rich flavors and traditions of Mexico. From the famed tuna tostadas and zesty ceviches to the succulent whole-grilled fish and grilled octopus, every creation at Contramar is a testament to meticulous craftsmanship.
Among their standout offerings is the iconic "Pescado a la Talla" or Grilled Whole Fish, served with Contramar's signature duo of sauces. This includes a tangy red spicy sauce and a refreshing salsa verde. This dish has become an emblem of Contramar's culinary prowess, applauded for its harmoniously balanced flavors.
Word of Contramar's culinary prowess has traveled far and wide. Celebrities, like Dua Lipa, have even made it a point to savor the restaurant's delights during their stay in Mexico City.
Through its delectable seafood offerings, vibrant ambiance, and unwavering commitment to culinary excellence, Contramar remains a revered haven. Especially for anyone looking to have their taste buds satisfied with all things seafood. Whether seeking a memorable meal or a captivating experience, Contramar continues to beckon, inviting all to indulge in the artistry of Mexican seafood cuisine at its finest.
There is no pre-fixed menu so expect to pay between 60-100 USD per person.
Rosetta Mexico City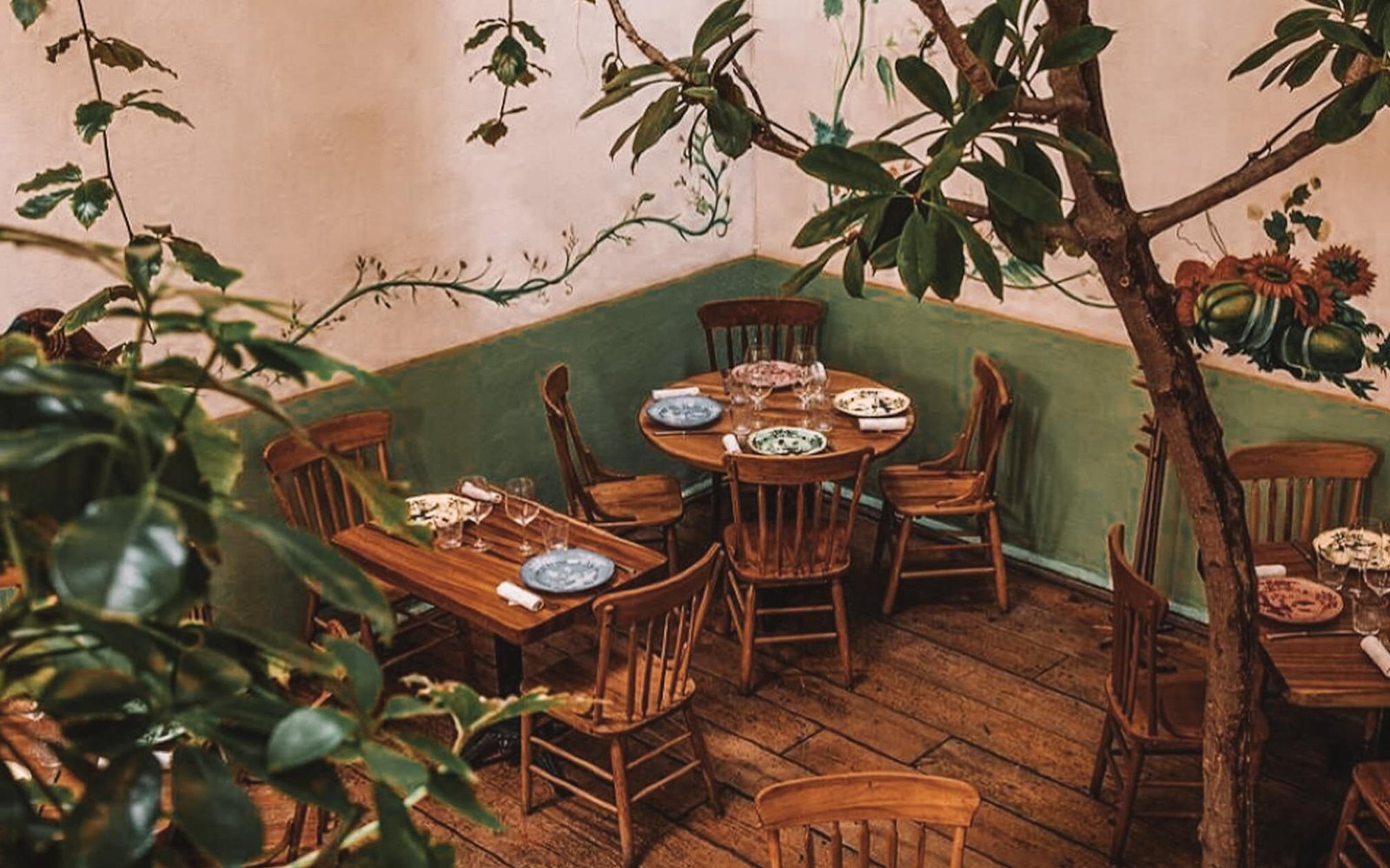 Rosetta is a Mexican restaurant that continues to impress its visitors with its innovative cuisine and enchanting ambiance. With recent awards and recognition, Rosetta has become a world-class dining destination and one of the hottest Mexico City restaurants to visit.
In 2023, Rosetta recently achieved a significant milestone by ranking as the 49th-best restaurant in the world. This recognition highlights the exceptional culinary artistry and the unique blend of Italian and Mexican flavors that Chef Elena Reygadas skillfully crafts.
Adding to the list of accomplishments, Elena Reygadas herself was awarded the prestigious title of Best Chef in the World. This recognition serves as a testament to her culinary expertise, innovative approach, and commitment to excellence.
Rosetta's seasonal menu continues to impress, offering a harmonious marriage of traditional Italian and Mexican influences. Each dish showcases the finest locally sourced ingredients. This reflects Elena Reygadas's dedication to showcasing the flavors of Mexico and Italy in a creative and contemporary manner in her standout dishes.
The restaurant's ambiance is very cozy. Housed in a beautifully restored colonial building in the Roma neighborhood, Rosetta's charm and inviting atmosphere transport guests to a unique experience. Whether dining inside the cozy interiors or in the charming courtyard, patrons are treated to a truly unforgettable experience.
With its continued recognition on the global stage and the extraordinary talents of Elena Reygadas, Rosetta stands as a testament to the rich culinary heritage of Mexico City.
I'm pretty sure this restaurant will be a constant winner in the 50 Best Restaurants awards now that it has joined this world-famous list for the first time, Rosetta is a must-do option in Mexico City.
There is no pre-fixed menu so expect to pay between 70-100 USD on the a la carte options.
Maximo Bistrot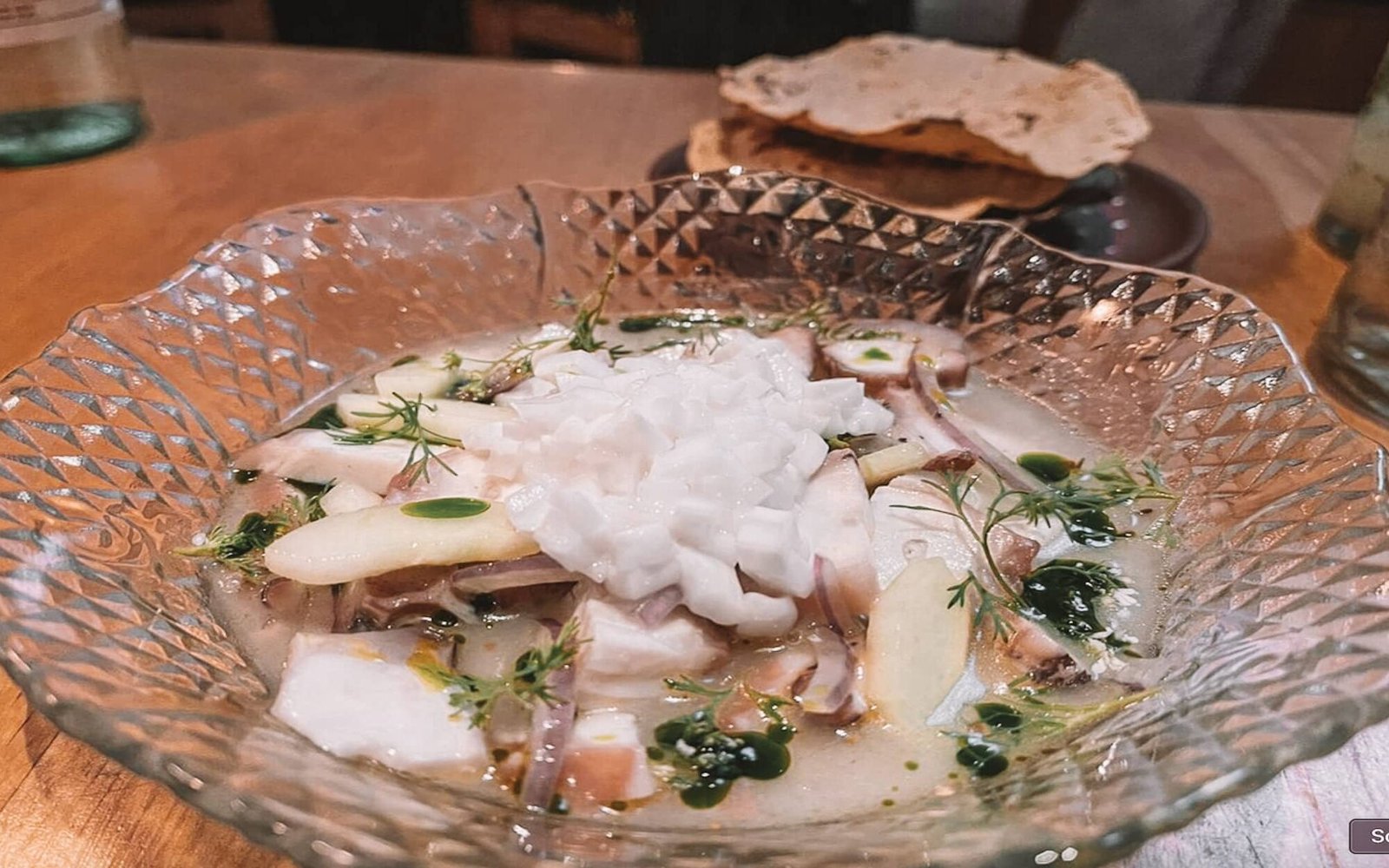 In the heart of Mexico City, Maximo Bistrot stands as a beacon of culinary innovation and gastronomic delight. Meet chef Eduardo García and his talented wife, Gabriela López, the masterminds behind the exquisite dining experience at Maximo Bistrot.
At Maximo Bistrot, the culinary adventure is ever-evolving. They mirror the changing seasons by using the freshest ingredients and local produce. Eduardo García's dedication to working directly with local farmers, fishermen, and artisans shines through in every dish.
It's this farm-to-table approach that ensures each plate bursts with vibrant flavors that pay homage to Mexico's rich culinary heritage. What sets this restaurant apart and makes it truly worth exploring is its unique blend of French culinary techniques and traditional Mexican recipes. This creates the unique flavors in Latin America.
Maximo Bistrot's commitment to culinary excellence has not gone unnoticed. It has received numerous awards, including a spot on the prestigious Latin America's 50 Best Restaurants list. This 2023 it is ranked as the 28th best restaurant in Latin America's 50 best annual awards.
Their recognition and praise have launched this restaurant's reputation as a must-visit fine dining destination for those seeking an exceptional and unforgettable culinary experience.
Eduardo García and Gabriela López's culinary skills extend beyond Maximo Bistrot. Their creative endeavors have given rise to other notable establishments in Mexico City, including Lalo! and Havre 77, each offering its own distinct culinary experience. For this reason, you can have wonderful culinary experiences, at multiple locations while visiting Mexico City.
Pujol: The Most Famous Restaurant of Mexico Around the World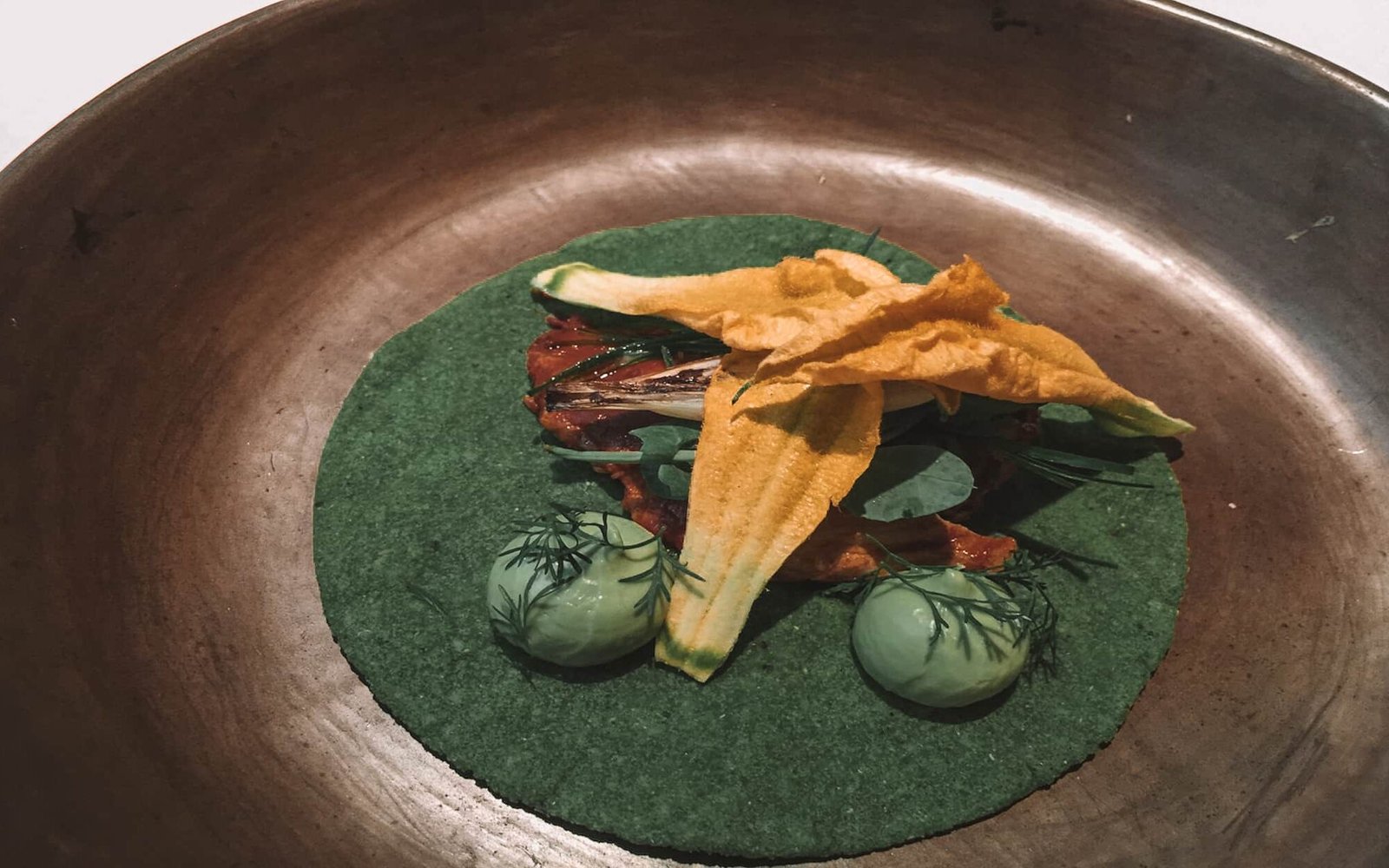 Pujol is undeniably one of the most prestigious and acclaimed restaurants not only in Mexico but also globally. The culinary achievements of this restaurant have truly been remarkable. It has earned it a revered position as a culinary destination cherished by food enthusiasts worldwide.
Under the visionary leadership of the renowned Enrique Olvera, the chef de cuisine, Pujol has continuously pushed the boundaries of Mexican cuisine. Redefining traditional flavors and techniques with a modern and innovative approach. The restaurant's commitment to showcasing the richness and diversity of Mexican ingredients has earned it widespread recognition and admiration.
Pujol's numerous accolades and awards are a testament to its excellence. In 2023, Pujol achieved a new milestone by ranking as the 13th-best restaurant in the world. In fact, this year Pujol slipped 8 places compared to 2022 when it ranked as the 5th restaurant in the world. But still, Pujol is exceptional in the quality of its cuisine. The artistry displayed in every dish presentation, and the amazing dining room experience for its guests is truly remarkable.
Dining at Pujol is a sensory journey, where traditional Mexican flavors are masterfully transformed into elegant and thought-provoking creations. From the innovative interpretations of classics to the surprising combinations of local ingredients, each dish tells a story and evokes a deep appreciation for Mexican gastronomy. Diners have the option to explore the divine tasting menu or choose a la carte options, like the taco omakase and other house specialties.
The popularity of Pujol extends far beyond its homeland. It has become a must-visit destination for food lovers and an ambassador of Mexican cuisine. By this, it attracts travelers and food enthusiasts to indulge in its culinary delights.
Insider Tips for Dining in Mexico City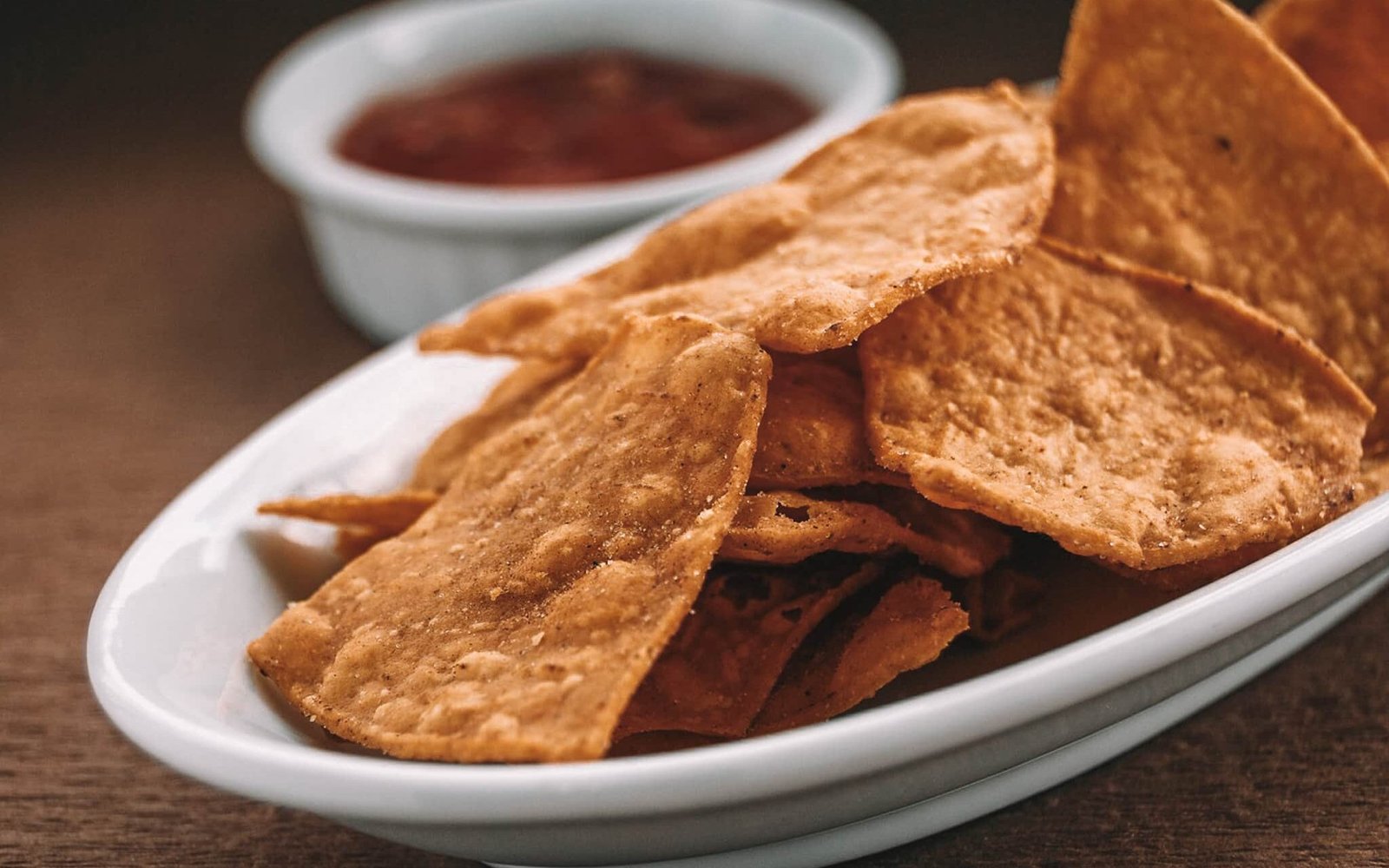 First of all, the most important thing you must do after reading this blog post is to secure a table in any of these restaurants that I've mentioned.
These restaurants are typically fully booked, and it is highly recommended to make reservations at least 3 months in advance. It's safe to say that finding a table weeks ahead of your desired date might be challenging. For this reason, secure your reservation 3 to 6 months beforehand. It's essential to keep in mind that these dining establishments rank among the best in the world. On top, they are located in central Mexico City, making them especially popular and in high demand.
The majority of these acclaimed restaurants are situated in upscale and popular neighborhoods of Mexico City. These include the Roma neighborhood, Polanco, and Condesa.
These popular neighborhoods offer multiple dining options, making them ideal destinations for food enthusiasts. The easy accessibility of these neighborhoods ensures a seamless dining experience as you navigate your way to these world-class restaurants.
While savoring the exquisite flavors of Mexico City's culinary delights, it's important to remember the customary tipping etiquette. As a general practice, tipping waiters between 10% to 15% of the total bill is appreciated and customary in Mexico.
Recognizing the hard work and dedication of the restaurant staff through a thoughtful tip enhances the overall dining experience. Plus it will be much appreciated.
Mexico's Food Culture and History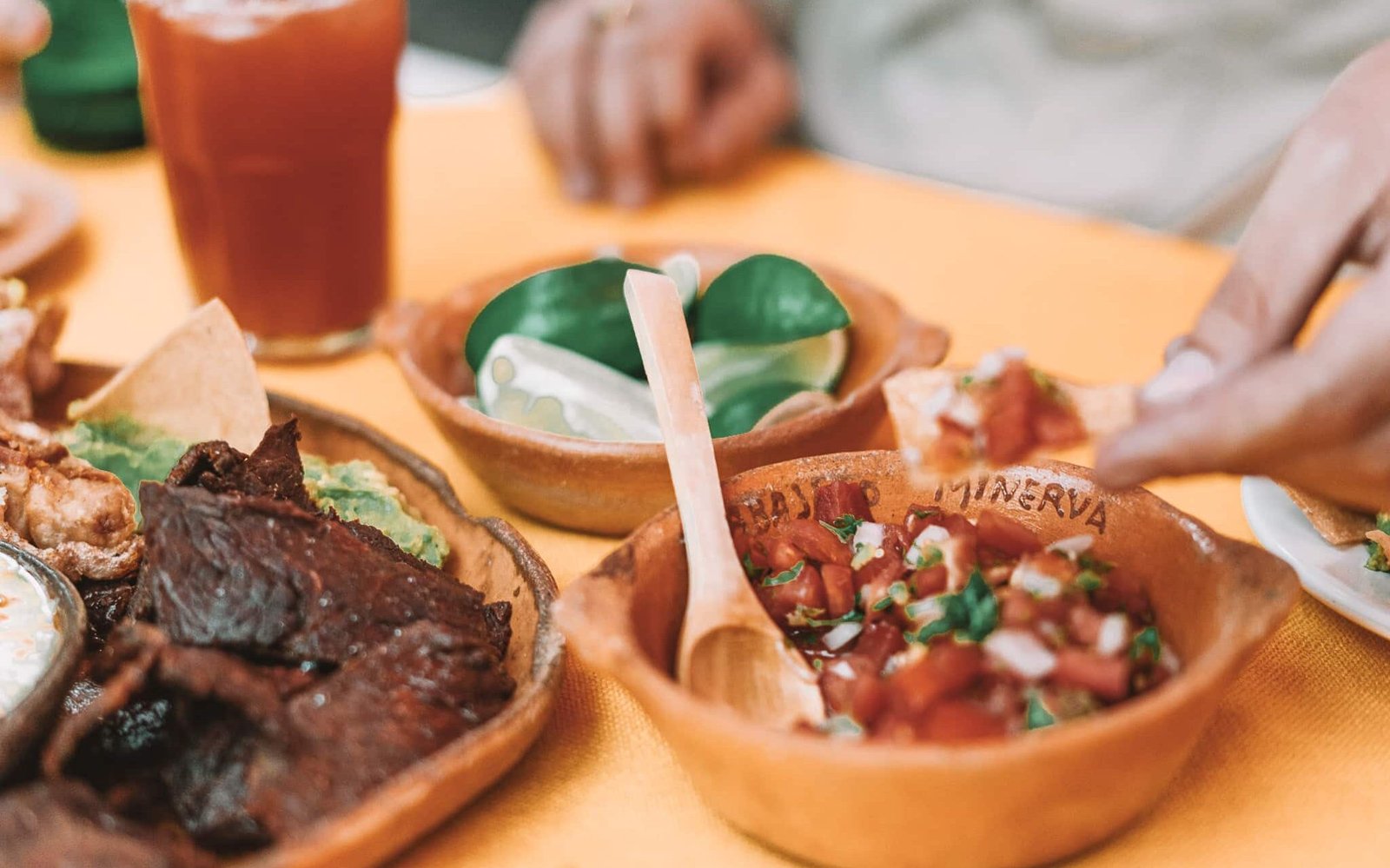 Mexican food is just absolutely incredible!
It's famous for its tasty flavors, vibrant colors, and deep cultural roots. In the last ten years, it's been getting major attention worldwide!
From those mouthwatering tacos made from homemade corn tortilla or flour tortilla, sizzling enchiladas, roasted chicken, baby corn, green chilaquiles, meat dishes, pickled red onion, black beans, rich mole sauces, Pozole soup and much more – Mexican cuisine has got something for everyone.
The secret to Mexican food's fame?
It's all about the blend of flavors, high-quality ingredients, and cooking techniques. However, most importantly its ancient rich history in multiple regions of Mexico.
A Final Note on the Best Restaurants in Mexico City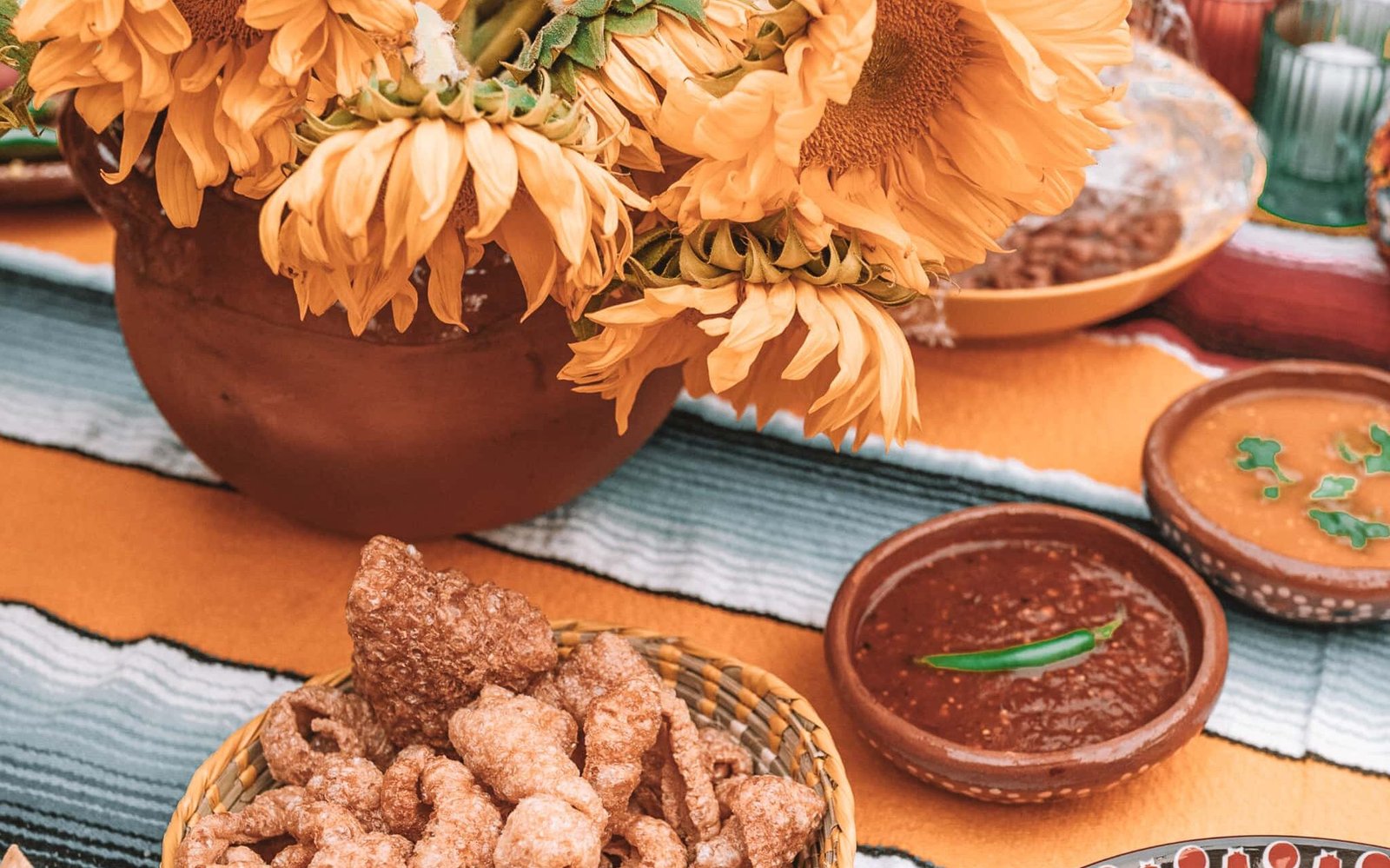 Mexico City is without a doubt a culinary destination. It has exceptional restaurants that will fascinate diverse tastes and offer a gastronomic experience through various international cuisines.
Quintonil, as the Best Restaurant in Mexico in 2023, has consistently ranked among the "50 Best Restaurants in the World" list since 2015. Jorge Vallejo's innovative take on Mexican cuisine, coupled with the use of locally sourced ingredients, has earned Quintonil global recognition and a reputation as a culinary masterpiece.
Rosetta is now recognized as the 49th-best restaurant in the world. Elena Reygadas' culinary artistry and commitment to showcasing local ingredients have created an unforgettable dining experience that celebrates the rich flavors of Mexico and Italy.
Pujol, the most famous restaurant in Mexico, has transcended borders with its innovative approach to Mexican cuisine. Enrique Olvera's culinary skills and the restaurant's exceptional dishes have garnered worldwide acclaim. Finally, making it the 13th-best restaurant in the world for its tasting menus and impressive wine list.
Finally, Mexico City also offers amazing Nightlife experiences – this especially applies to cocktail enthusiasts. Here some of the best bars in the world are located in this amazing city. This applies to bars such as the famous Handshake Speakeasy Bar. This is also considered the best bar in all of Mexico.
Stay Tuned!
I might make a full blog post about the Best Bars in the World located in Mexico City. Trust me, it's just as interesting as the restaurants offered in Mexico City.
To Sum it Up
Mexico City is now an international Hub of some of the best food and Mixology Experiences. With every year gaining multiple awards and recognition around the world.
I can certainly say that if Mexico were in the Michelin Guide we would have a few Michelin star restaurants.
And as we say in Spanish: Buen Provecho!!
FAQS about the best restaurants in Mexico City
Does Mexico City have any Michelin-starred restaurants?
Unfortunately, Mexico City is not covered by the Michelin Guide so there is no Michelin Star restaurant.  
What is the most famous food in Mexico City?
Mexican food of all types, from local street food for some late-night snacks, to upscale Mexican dinner experiences.

Is Mexico City a foodie destination?
Absolutely. Ever since the Pandemic started many Americans were unable to visit other countries except for Mexico. This started to generate awareness of all its incredible food options and many restaurants earned multiple awards and recognitions.
What time do people eat dinner in Mexico City?
Locals tend to have their main meal at lunch between 1 to 3 p.m. and rarely have big dinners. However, most restaurants will be open til late at night because of foreigners looking for dining options at night.
Do you tip in Mexico City?
It is very common and expected by waiters or servers to leave a 10% to 15% tip from the total.
About the Author:
Mauricio Vite is a Travel and Entertainment blogger in Mexico City with his company Vite Presenta. He shares insights about Mexico City and other Major Cities in the US.
The article may include affiliate links, meaning that I may receive affiliate compensation at no cost to you if you decide to purchase. Read more in my
Affiliate Disclosure.
BEST TRAVEL RESOURCES
BOOK YOUR FLIGHT: Not sure how to get the best and cheapest flights? I always use Skyscanner for the best deals. The best tip is to be flexible with dates and destinations if you want the cheapest options.
Alternatively, for frequent travelers, get a membership with Wayaway and receive a cashback on cheap flights and hotels every time you book! Via the link, you even get a 10% discount on your membership.
BOOK GREAT ACCOMMODATION: Booking great accommodation is not difficult but it sucks paying too much. Use Booking.com for the greatest hotel deals and Hostelworld for amazing hostel stays. Alternatively, you can sign up for Worldpackers to get FREE accommodation in exchange for your work.
BEST TRAVEL INSURANCE: Traveling without insurance is a mistake that you don't want to make - trust me I've tried. I'd suggest SafetyWing as they offer great and flexible policies - especially if you are traveling for a long time or a digital nomad. World Nomads is another great insurance with extensive coverage.
NEED HELP WITH YOUR VISA? Figuring out how and when you need a visa can be a bit of a jungle. iVisa is a very handy and user-friendly service.
HAS YOUR EU FLIGHT BEEN DISRUPTED? Use AirHelp as a service to get flight compensation on your European flights in case your flight was delayed, canceled, or disrupted in other ways. More often than not you are actually entitled to compensation.