Get ready for a real adventure – camping in New Zealand. It's a place with a lot of pretty cool stuff to see, from mountains that scrape the sky to beaches that shimmer like gold. And it's all waiting for you. But to soak it all up, consider hitting the road in a camper van.
PIN THIS POST FOR LATER:
Embrace the Freedom of Traveling by Camper Van
Driving a camper van isn't just about getting from A to B, it's about the ride. It gives you the freedom to explore on your own terms. Fancy a detour to that hidden beach you overheard locals talk about? No problem. Want to stay an extra day in that cool little town you discovered? Go for it. And you get to do all this without giving up the basics you'd miss from home. The camper van lifestyle is pretty sweet.
Why New Zealand is Perfect for Camper Van Adventures
One of the best things about this country?
It's crazy diverse landscapes. It's like nature crammed all its best work into one place. One minute you're driving past sandy beaches, the next it's lush rainforests or snow-capped mountains. And wherever you end up at the end of the day, there's bound to be a camper-friendly campground nearby. These places are usually kitted out with stuff like electricity, full laundry facilities, and communal kitchens and facilities. Plus, many of them have seriously stunning views – you can't beat a sunset barbecue at your camper van door.
Uncovering the Rich Maori Culture
But it's not all about epic landscapes. This destination has a rich Maori heritage that's well worth diving into. As you travel, try to experience some of the local Maori culture. Go to a hangi feast, visit a Marae, or learn about local legends from a Maori guide. It's a cool way to learn more about the places you're visiting and the people who live there.
Top Destinations for Camper Van Camping in New Zealand
Embarking on a camper van journey in New Zealand will expose you to some of the most breathtaking landscapes on earth. From the iconic mountain ranges of the South Island to the geothermal wonderlands of the far North- Island, every destination has something unique to offer.
Exploring the North Island
Wellington: Kick-start your journey on the South Island in Wellington. This city offers some cool places like Cuba Street and Courtenay Place, known for their vibrant cafe culture and nightlife.
Kaimanawa Forest Park: Spend a few days exploring the stunning landscapes and ancient forests of Kaimanawa Forest Park, located just a short drive from the UNESCO World Heritage Site of Tongariro National Park.
Waitomo: This destination offers a unique experience on the North Island – witnessing glowworms in their natural habitat. Book a caving tour and prepare to marvel at an underground sky lit up by the glow worms of these intriguing creatures.
Taupo: Home to the picturesque Huka Waterfall and the location for the Maori Rock Carvings, Taupo is a must-visit on the North Island for every nature lover. In addition, check out the Lake Taupo.
Matamata: This charming town is a must-visit for fans of the 'Lord of the Rings series. The Hobbiton Movie Set is a notable attraction here.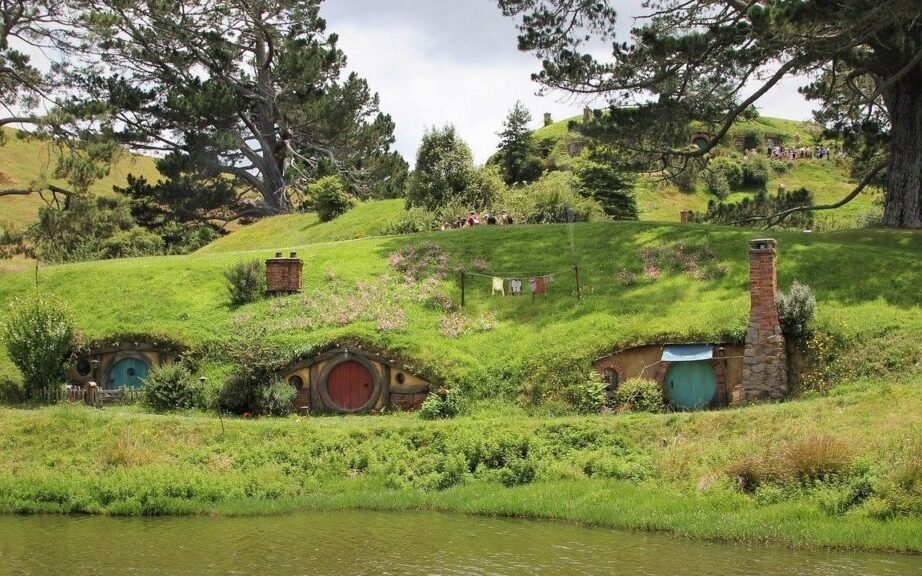 Auckland: Continue your North Island adventure in the vibrant city of Auckland. Enjoy shopping on Queen Street and savor dinner at one of the many restaurants at the harbor. If you are looking for some North Island campgrounds, you can enjoy some lakefront camping and commute into the city.
Rotorua: Known for its geothermal activity and rich Maori culture, Rotorua offers many attractions such as hot springs and mud pools.
Bay of Islands: Located in the northern part of the North Island, the Bay of Islands is perfect for water activities like sailing, fishing, and snorkeling in the sheltered bay.
Coromandel Peninsula: This location is renowned for its white and golden sand beaches like Cathedral Cove and the unique Hot Water Beach.
Check for some of the best tours on the North Island of New Zealand below:
Discovering the South Island
Christchurch: Your South Island adventure begins in Christchurch. Though a day's visit would suffice, the city's charm is captivating.
Lake Tekapo & Lake Pukaki: A few hours' drive from Christchurch will lead you to these gorgeous lakes. Their crystal-clear, turquoise waters set against the backdrop of the Southern Alps are a sight to behold.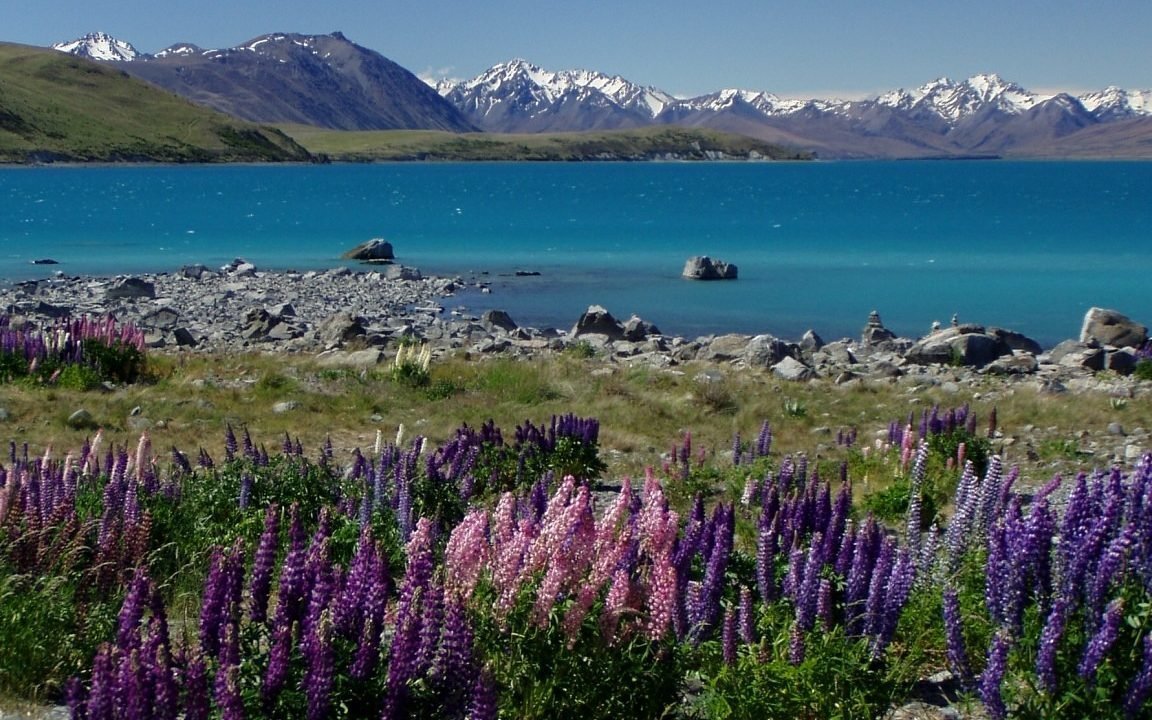 Queenstown: Famous for its extreme sports and stunning beauty, Queenstown is an adventurer's dream with many more activities to do. Don't miss out on the famous Fergburger while you're here!
Te Anau & Manapouri: Both these locations are renowned for their beauty and offer spectacular views of rivers and lakes.
Milford Sound: A bit off the beaten path but worth a visit. Consider booking a kayaking tour in advance to get the most out of this unforgettable location.
Wanaka: A smaller version of Queenstown, Wanaka offers stunning views and many activities. Consider doing a short walk or a small trek like the Mount Iron Loop track.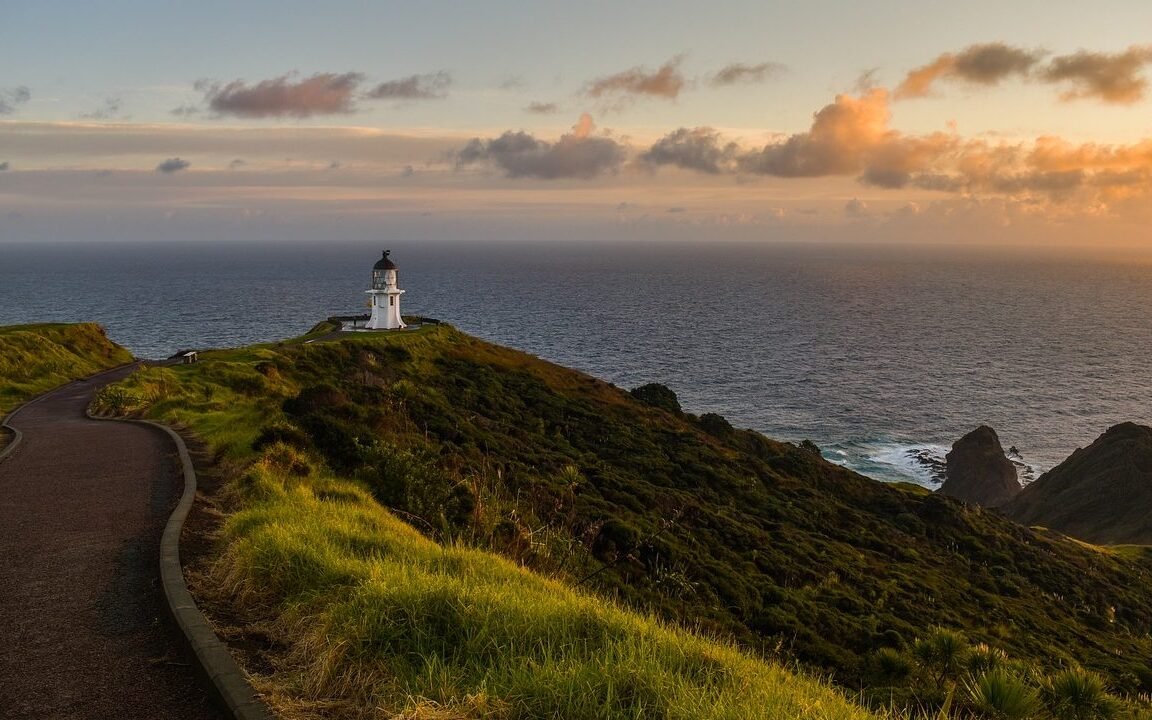 Kaikoura: This quaint beach town offers sights like the massive seal colony at Point Kean and is also famous for whale tours.
Havelock: Known as the mussel capital of the world, Havelock offers a great spot for a seafood treat. Also, consider a visit to the Abel Tasman National Park if time permits.
Fiordland National Park: Apart from Milford Sound, consider visiting Doubtful Sound and Nelson Lakes National Park for their scenic beauty.
West Coast: A drive along the West Coast exposes you to the rugged beauty of the South Island with stops at scenic spots like the Pancake Rocks of Punakaiki and the glaciers of Franz Josef and Fox Glacier.
Discover the best tours of the South Island of New Zealand and book ahead:
Best Campgrounds in New Zealand
Camping here offers a diverse range of experiences, from beachfront sites with stunning ocean views to quiet, secluded spots nestled within lush forests. Here are some of the premier campgrounds in the North and South Islands you shouldn't miss.
Premier Campgrounds in North Island
Matauri Bay Holiday Park, Northland: Located on the picturesque northern coastline, Matauri Bay Holiday Park is ideal for those who enjoy a mix of leisure and adventure. From coastal walks and fishing to water sports, this campground offers an array of activities. It is also conveniently close to Cape Reinga, perfect for day trips.
Urupukapuka Bay Campsite, Bay of Islands: Accessible by boat or water taxi and passenger ferries from Russell and Paihia, this North Island campground is located on the beautiful Urupukapuka island. Walking, fishing, and swimming are popular activities here, and the seaside views are nothing short of mesmerizing.
Poukaraka Flats, Waiheke Island: Nestled within Whakanewha Regional Park, Poukaraka Flats Campground is an excellent base for exploring the surrounding beaches, forests, and historic reserves. Although the facilities are basic, the serenity and beauty of the location make up for it.
Matai Bay Campsite, Karikari Peninsula: Matai Bay is a haven for camping enthusiasts and marine wildlife lovers alike. With a first-come, first-served policy, this campsite offers opportunities for snorkeling and exploration of local walking trails and culturally significant locations.
Opoutere Coastal Camping, Coromandel: Opoutere Coastal Camping provides the quintessential Coromandel experience, featuring white sand beaches, native Pohutukawa forests, and tranquil surroundings. Booking in advance during peak season tourist months is advised.
Te Araroa Holiday Park, East Cape: Surrounded by trees, gardens, and a freshwater stream, this campground provides a classic Kiwi camping experience. Strategically located between Opotiki and Gisborne, it offers an ideal spot to watch the famous East Cape sunrise.
Must-Visit Campgrounds on South Island
Totaranui Campground, Abel Tasman National Park: If you're planning to undertake the Abel Tasman Coastal Walk, Totaranui Campground is a great place to stay. It can accommodate a large number of people, extends from golden-sand beaches to an estuary, and requires bookings.
Pohara Beach Holiday Park, Golden Bay: Located in Golden Bay, Pohara Beach Holiday Park offers proximity to Abel Tasman National Park, Kahurangi National Park, and the enchanting Te Waikoropupu Springs. The campground becomes vibrant in the summer months, with visitors flocking to enjoy the turquoise waters.
Makarora Tourist Centre, Southern Lakes: Nestled on the edge of Mount Aspiring National Park, just beyond Lake Wanaka, this campground provides a range of outdoor activities, including fishing, hunting, and hiking. It offers everything needed for a peaceful holiday, including river views, a swimming pool, and a restaurant. Wanaka's city amenities are just an hour's drive away, should you need them.
Safety Considerations When Camping in New Zealand
When embarking on a camping adventure, safety should always be a top priority.
Tips for Safe and Responsible Camping
Check campground conditions and rules: Before heading to your chosen campsite, familiarize yourself with its specific rules and regulations. This may include fire safety guidelines, pet policies, and check-in/check-out times.
Stay aware of your surroundings: Whether you're camping in the woods or on the beach, always be mindful of potential hazards such as rising tides, falling branches, or wildlife.
Emergency preparedness: Keep a first-aid kit handy and know the location of the nearest medical facility. Also, it's a good idea to let someone know your travel itinerary before you go.
Weather Considerations
New Zealand's weather can be unpredictable. Check the forecast before your trip, and be prepared for sudden weather changes. Pack suitable clothing for all weather conditions and consider a waterproof tent for rainy seasons.
Essential Tips for Camper Van Travel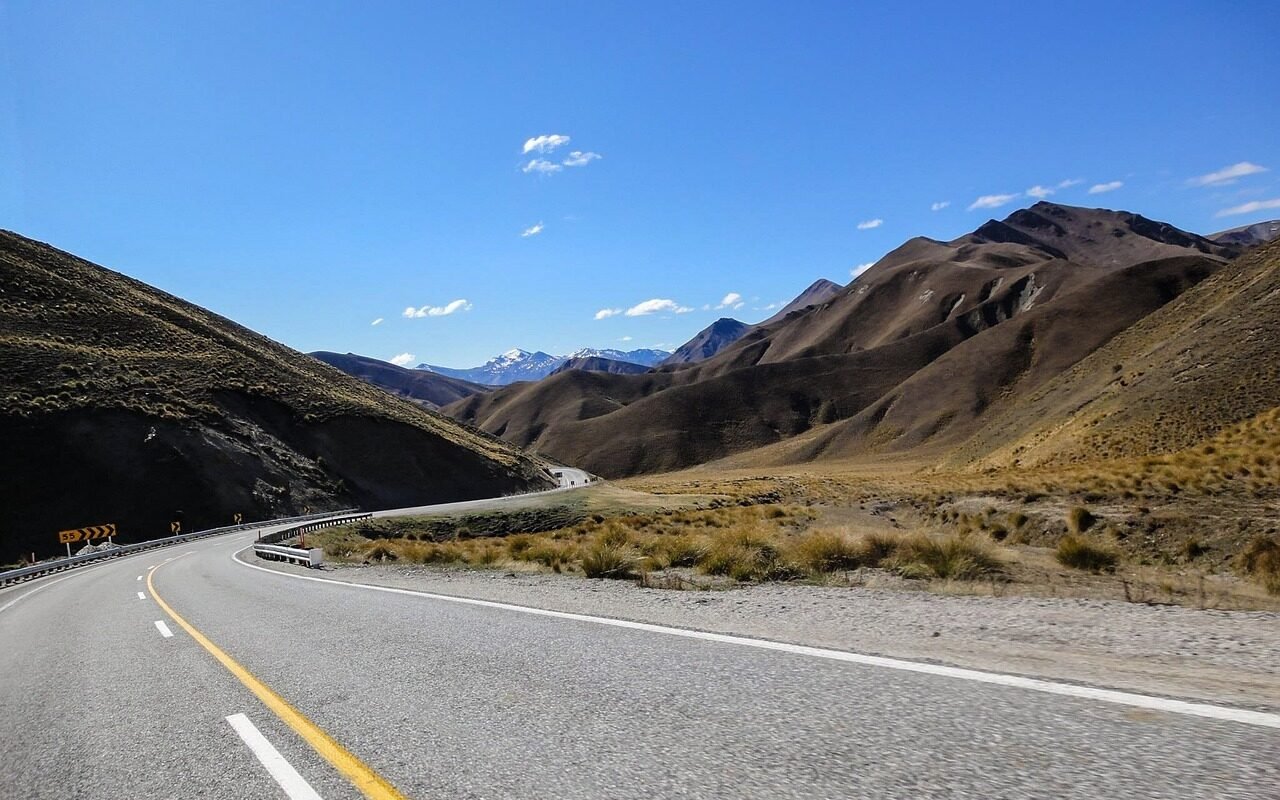 Traveling in a camper van gives you the freedom to explore at your own pace. Here are some tips to enhance your journey:
What to Pack for Your Camper Van Journey
Ensure you pack the essentials: a good quality sleeping bag, cooking equipment, water storage, first aid kit, road maps, and weather-appropriate clothing. Don't forget a torch and extra batteries!
Navigating The Roads
New Zealand's roads can be narrow and winding. Drive with caution, especially in unfamiliar areas. Remember that New Zealanders drive on the left side of the road, and always adhere to speed limits.
What to Budget for Camping in New Zealand
New Zealand is not the cheapest travel destination in the world, but having your campervan to cook, travel, and sleep in sure helps. While you can find many free camping sites around, traveling is still a bit pricy. Fuel, food, and tours quickly add up and you want to experience all of it while you are there.
A rule of thumb is to budget about NZ$185 (approximately $125) per day for each person and you should be covered with a nice buffer.
Best Time to Go Camping in New Zealand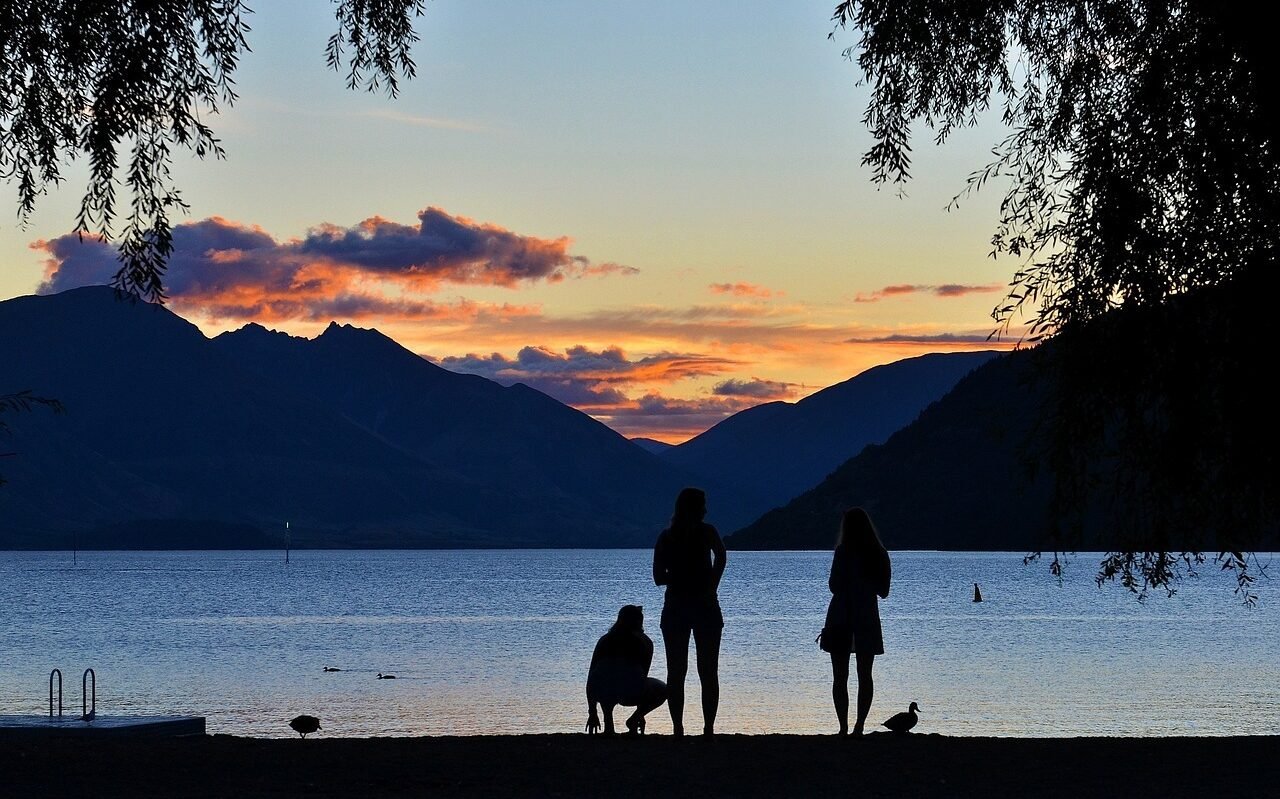 Seasonal Considerations
The best time for camping in New Zealand largely depends on your preferred activities. For beach camping and water activities, the warmer months from December to February are ideal. For hiking and cooler weather, consider camping options from March to May.
Peak Camping Periods to Avoid
Peak camping periods typically coincide with school holidays and public holidays, especially over the summer (December to February). Campgrounds can be crowded during these times, so book in advance or consider off-peak seasons for a quieter experience.
Unforgettable Experiences Camping in New Zealand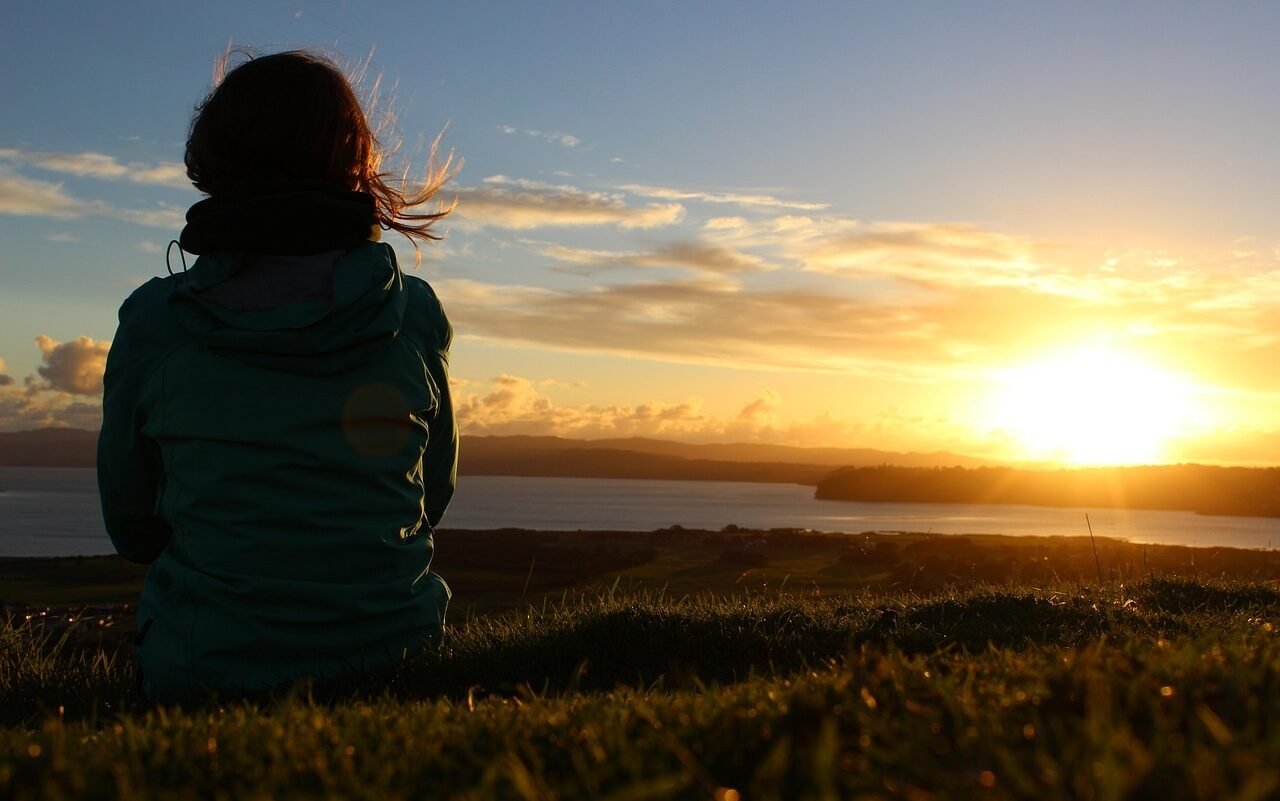 Wildlife Encounters
The campgrounds often provide opportunities to encounter local wildlife, from native birds like the Kiwi and Tui to marine life in coastal areas.
Outdoor Activities and Adventures
From hiking and biking to fishing and kayaking, camping in New Zealand provides endless opportunities for outdoor adventures. Explore the diverse landscapes, whether you're at a beachside campsite or nestled in the mountains.
Making Your Camping Trip Environmentally Friendly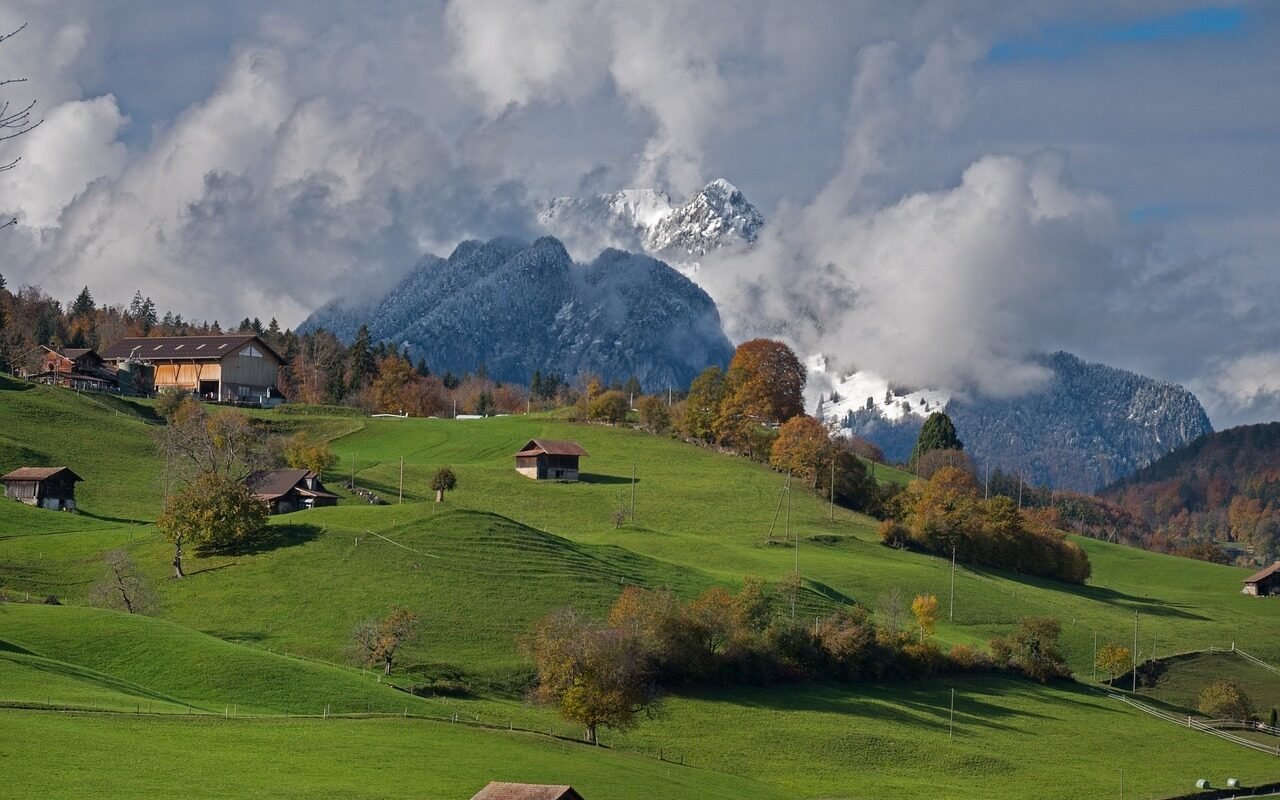 Leave No Trace Principles
Adopt the Leave No Trace principles: take only photos, leave only footprints. Dispose of waste properly, respect wildlife, and leave natural and cultural features as you find them.
Supporting Local Communities
Buy local products and use local services where possible. This not only supports the local economy but also reduces your carbon footprint.
Navigating New Zealand's Camping Regulations
Freedom Camping Rules
Freedom camping, or camping outside of designated areas, is allowed in some parts but prohibited in others. Always check local rules and regulations before setting up camp.
Where and When You Can Camp
The Department of Conservation manages many campsites throughout the country. Always check their website for up-to-date information on where and when you can camp, as some sites may be closed during certain parts of the year or require prior booking.
Useful Resources for Your Camper Van Adventure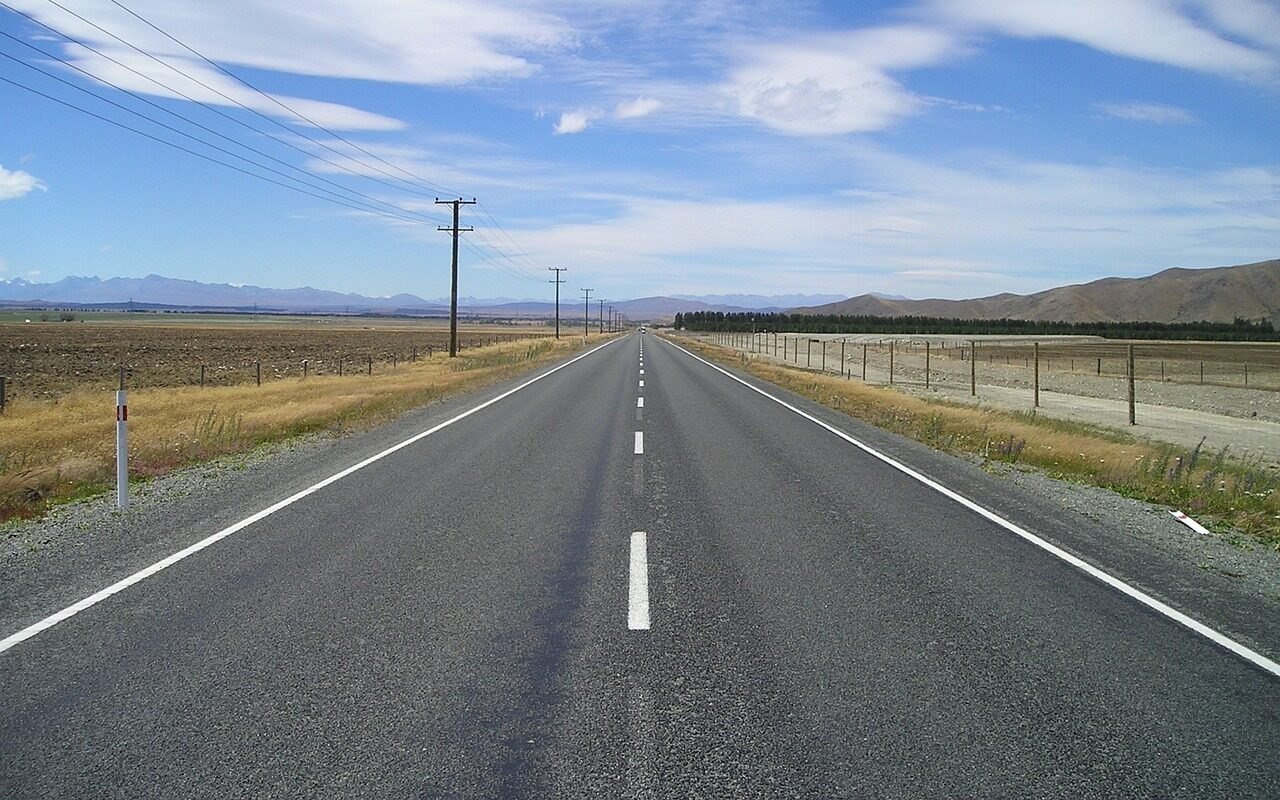 When planning your camper van adventure across the beautiful landscapes of New Zealand, several tools can assist you in ensuring you have the best experience possible. These range from handy apps and websites for pre-trip and on-the-road planning to camper van rental services that offer many accommodation options, high-quality vehicles, and excellent customer service.
Apps and Websites to Help Plan Your Trip
The digital age has made travel planning easier than ever. One application you may find incredibly useful for your adventure is the Ranger Camping NZ app. This tool serves as an excellent resource, not only for locating both paid and free camping grounds across the North and South Islands but also for identifying amenities such as dump stations, hot showers, cold showers, powered sites, toilets, hiking trails, supermarkets, petrol stations, visitor centers, and more. Its ability to filter results according to your specific needs makes it a highly valuable resource for planning your route and ensuring your needs are met along the way.
Where to Rent a Camper Van
Finding your "home away from home" on wheels is a crucial part of your trip. There are a variety of companies where you can rent a camper van, each with its unique perks and price points. One such company that has received positive feedback for its value-for-money and customer service is Happy Campers. They provide well-equipped vans complete with bedding and kitchen necessities, ensuring you have all you need for your journey.
Finally, New Zealand's roads are well-maintained and offer easy access to stunning scenic views, making the drive itself part of the adventure. Take your time to enjoy the journey, snapping photos and sharing driving duties to take in the scenery.
Enhance Your Experience
To further enhance your camper van experience, consider bringing along some camping van accessories. These can provide added comfort, convenience, and entertainment during your travels. No matter your camping style, New Zealand has something for everyone, and with careful planning, you can ensure your trip is filled with unforgettable experiences. Happy travels!
Final Note on Your New Zealand Camping Adventure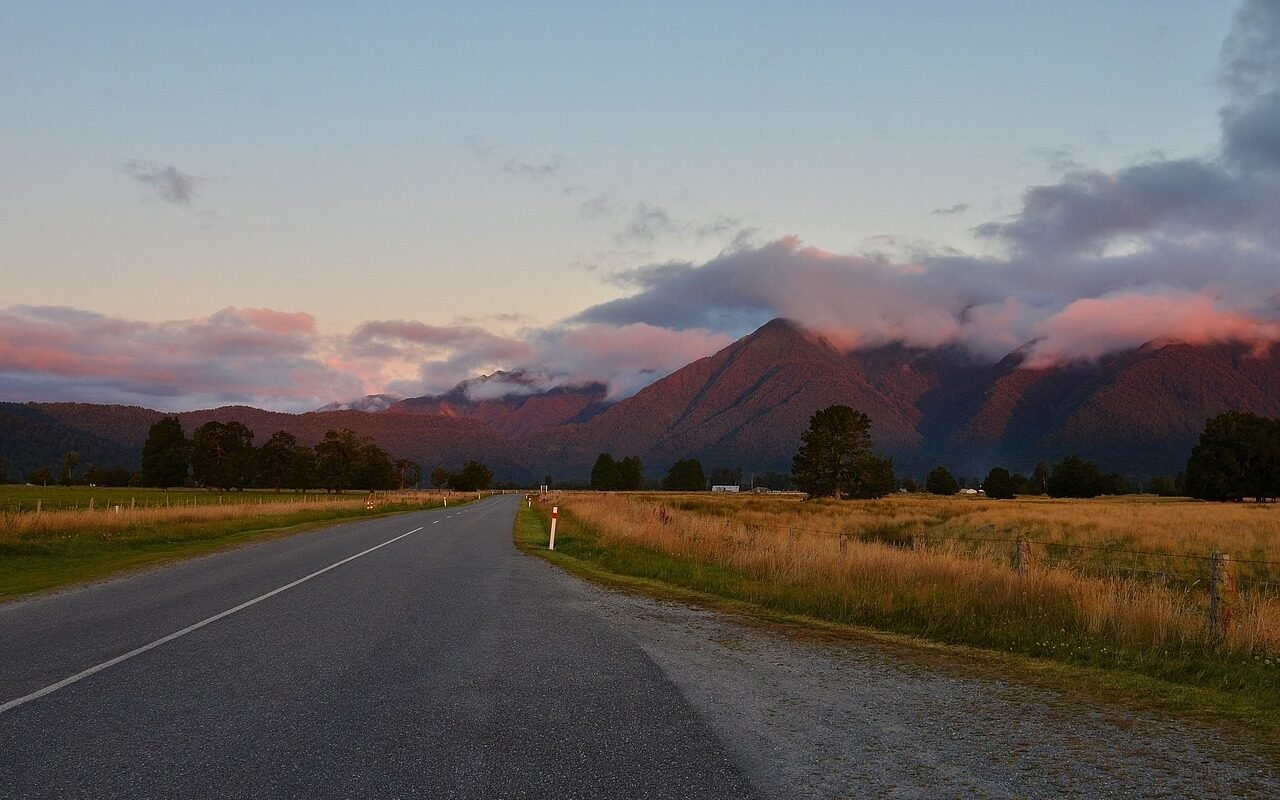 Camping in New Zealand presents an unparalleled opportunity to immerse yourself in some of the world's most stunning natural landscapes. Whether you're navigating the lush forests or a white sand beach of New Zealand's North Island or exploring the majestic fjords and snow-capped mountains of the South Island, your journey promises to be a memorable one.
With the help of this comprehensive guide, you are now equipped with the essential information needed to plan and execute your adventure. From understanding the best times to go camping, the top destinations to visit, and the most impressive campgrounds, to learning the ins and outs of camper van travel, safety considerations, and how to respect and support local environments and communities, you're ready to make the most of your camping road trip now.
Don't forget the power of resources like the Ranger Camping NZ app to aid your journey, and ensure you choose a reliable camper van service to be your home on wheels throughout this incredible expedition. With careful planning and an adventurous spirit, your trip can offer an exquisite blend of relaxation, adventure, cultural immersion, and awe-inspiring sights that will fill your memory bank with priceless treasures.
As usual, feel free to reach out if you have any questions or comments.
//Josephine
FAQs about camping in New Zealand
Can you camp everywhere in New Zealand?
No, you can't camp everywhere in New Zealand. You can only camp in designated camping sites and areas marked for camping.
Is it legal to camp in New Zealand?
Yes, it is legal to camp in New Zealand, but only in permitted areas according to local regulations and guidelines.
Is free camping legal in New Zealand?
Yes, free camping or "freedom camping" is legal, but it is subject to varying regional rules. It's crucial to check local rules before setting up camp.
How much are campsites in New Zealand?
Costs vary depending on the location and facilities. Basic campsites can be free or cost up to NZD 15 per person per night, while serviced campgrounds can range from NZD 20 to NZD 50 per person per night.
The article may include affiliate links, meaning that I may receive affiliate compensation at no cost to you if you decide to purchase. Read more in my
Affiliate Disclosure.
BEST TRAVEL RESOURCES
BOOK YOUR FLIGHT: Not sure how to get the best and cheapest flights? I always use Skyscanner for the best deals. The best tip is to be flexible with dates and destinations if you want the cheapest options.
Alternatively, for frequent travelers, get a membership with Wayaway and receive a cashback on cheap flights and hotels every time you book! Via the link, you even get a 10% discount on your membership.
BOOK GREAT ACCOMMODATION: Booking great accommodation is not difficult but it sucks paying too much. Use Booking.com for the greatest hotel deals and Hostelworld for amazing hostel stays. Alternatively, you can sign up for Worldpackers to get FREE accommodation in exchange for your work.
BEST TRAVEL INSURANCE: Traveling without insurance is a mistake that you don't want to make - trust me I've tried. I'd suggest SafetyWing as they offer great and flexible policies - especially if you are traveling for a long time or a digital nomad. World Nomads is another great insurance with extensive coverage.
NEED HELP WITH YOUR VISA? Figuring out how and when you need a visa can be a bit of a jungle. iVisa is a very handy and user-friendly service.
HAS YOUR EU FLIGHT BEEN DISRUPTED? Use AirHelp as a service to get flight compensation on your European flights in case your flight was delayed, canceled, or disrupted in other ways. More often than not you are actually entitled to compensation.