Imagine swapping your monotonous office backdrop for a workspace overlooking a sweeping Bali coastline, where sunsets paint the sky with a daily kaleidoscope of colors. Or imagine trading those hurried lunch breaks for leisurely meals in a beachfront café, your tasks punctuated by the rhythmic sounds and flow of the azure Bali Sea. That's the Bali Digital Nomad life – a fusion of productivity and paradise, enterprise and exploration. Bali's rich cultural tapestry, vibrant landscapes, and flourishing digital nomad community make it the ultimate remote working utopia.
Why Bali is Perfect for Digital Nomads
Affordable Living, Immeasurable Experiences
Bali's allure for digital nomads extends far beyond its visual feast. Its affordable cost of living is a prominent factor, especially when you consider what you're getting in return. Luxurious yet reasonably priced accommodations, nourishing and exotic local cuisine, and a spectrum of life-enriching experiences. Whether it's exploring lush rice terraces, learning traditional Balinese dance, or simply basking in the island's serene natural beauty.
Seamless Digital Infrastructure and Workspaces
Furthermore, Bali has embraced digital accessibility into its rustic island charm. Reliable internet connectivity is readily available, ensuring your workflow is as smooth as the island's sandy beaches. There's a myriad of coworking spaces, each offering a unique ambiance. Whether this is close to rice fields in Ubud or with panoramic ocean views in Canggu. Cafés that double as workspaces are aplenty, fostering an environment where productivity meets leisure.
An Engaging Expat Community
Perhaps one of Bali's most distinguishing facets for digital nomads is its vibrant expat community. Here, you won't just be working alongside other remote professionals; you'll be immersing yourself in a dynamic mix of cultures, fostering connections, and forging friendships with like-minded individuals from all over the world. In Bali, networking doesn't feel like a chore – it's a natural, enjoyable part of the island lifestyle.
Choosing the Best Location in Bali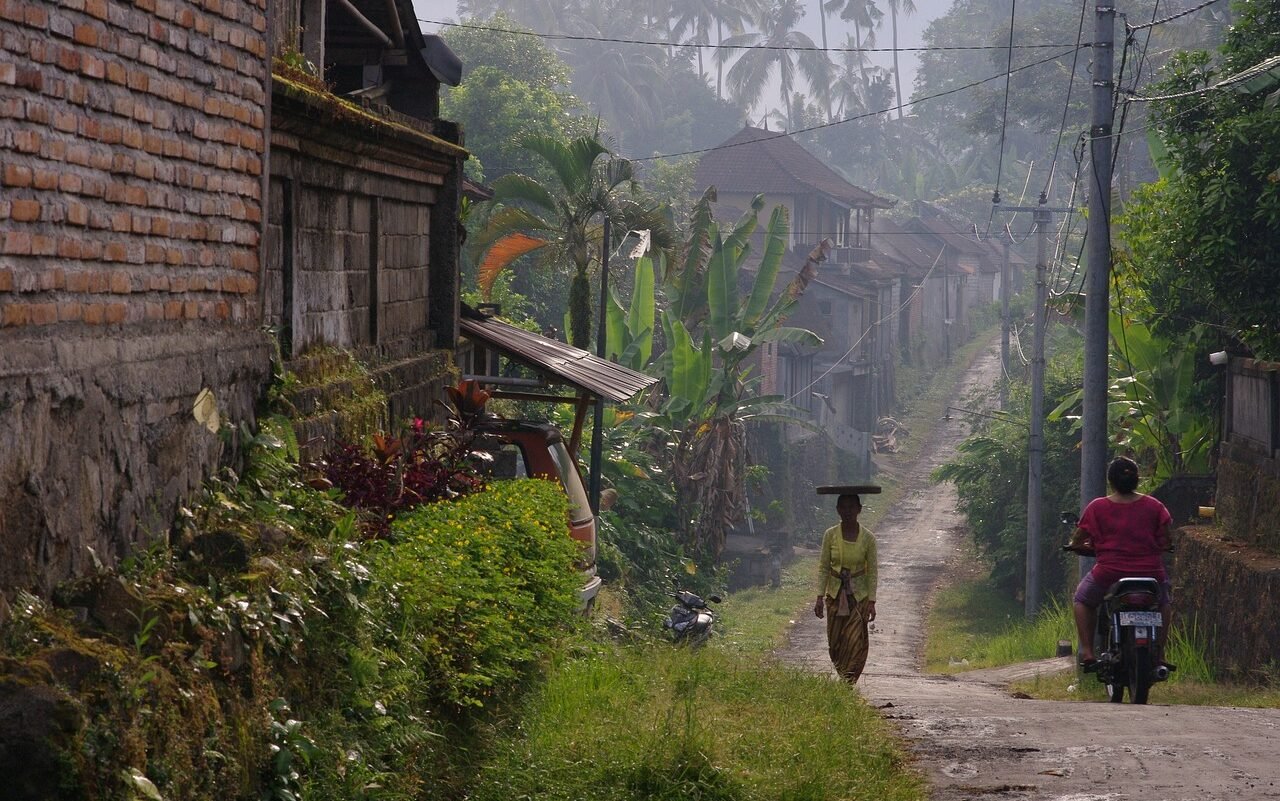 When it comes to setting up your digital nomad base, Bali offers a plethora of choices, each more enchanting than the last. To make an informed decision, it's essential to consider your lifestyle preferences, work requirements, and social needs. Here, we explore the crème de la crème of Bali's digital nomad hubs. These include Ubud, Canggu, Seminyak, and Uluwatu.
Ubud: The Cultural Heartbeat
Nestled amidst verdant rice terraces and ancient temples, Ubud is the cultural heart of Bali. But it isn't just its traditional charm that has digital nomads flocking here. Ubud is home to a rich tapestry of coworking spaces such as the popular 'Hubud', which allows you to work amidst nature, fostering creativity and productivity.
Ubud offers a unique blend of tranquility and excitement – With yoga studios, organic food markets, and artisanal coffee shops all complementing its lively expat community. Here, you can find a perfect balance between work, wellness, and cultural immersion.
Discover the best things to do in Ubud:
Canggu: The Hipster Haven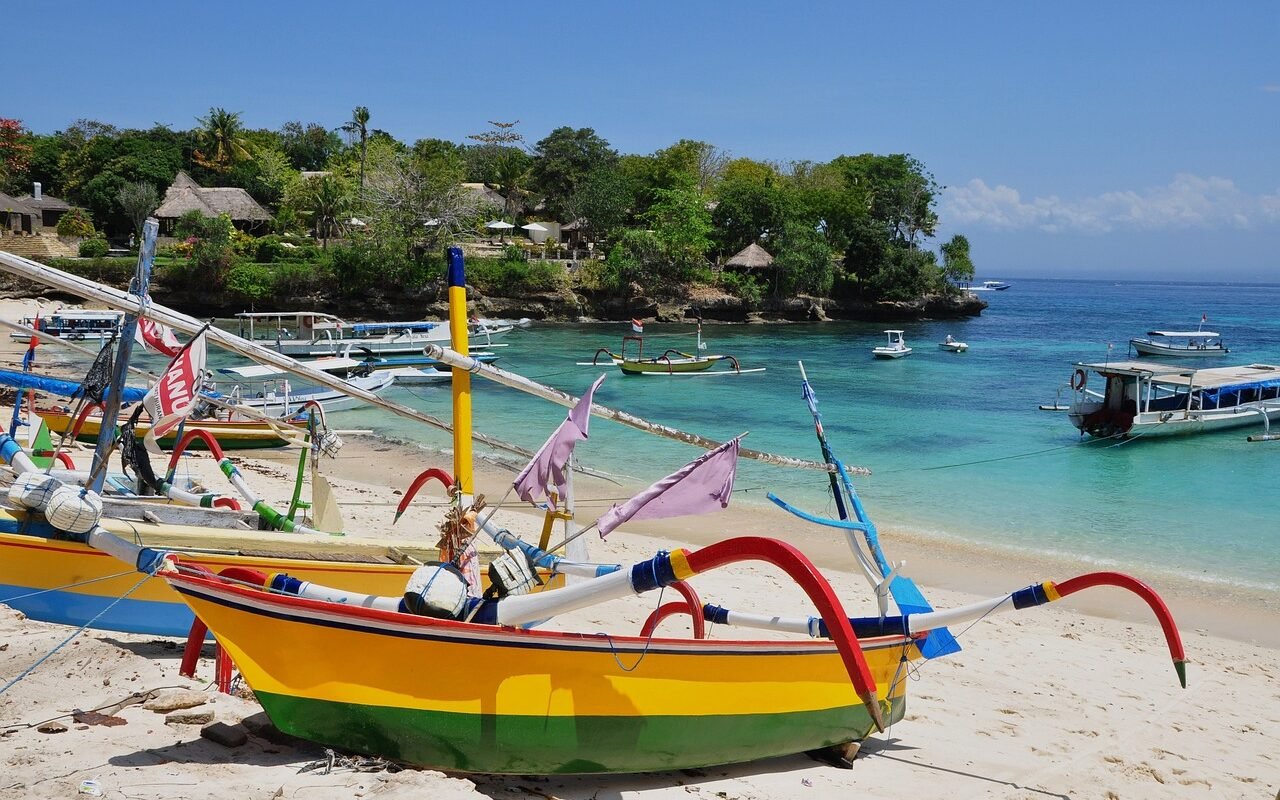 Next, we venture into Canggu, Bali's hipster haven and one of the best places for digital nomads. It's an ideal choice for those seeking a vibrant social scene without sacrificing the beachside allure. Canggu's streets are lined with trendy cafés, vibrant displays, and yoga studios, catering to its thriving digital nomad community.
'Dojo Bali' is a notable coworking space, boasting a 24-hour operation, high-speed internet, and a refreshing pool for post-work relaxation. Furthermore, the weekend markets, beach parties, and surf scenes ensure your off-work hours are as enriching as your productive periods.
These are the best things to do in Canggu:
Seminyak: The Cosmopolitan Coast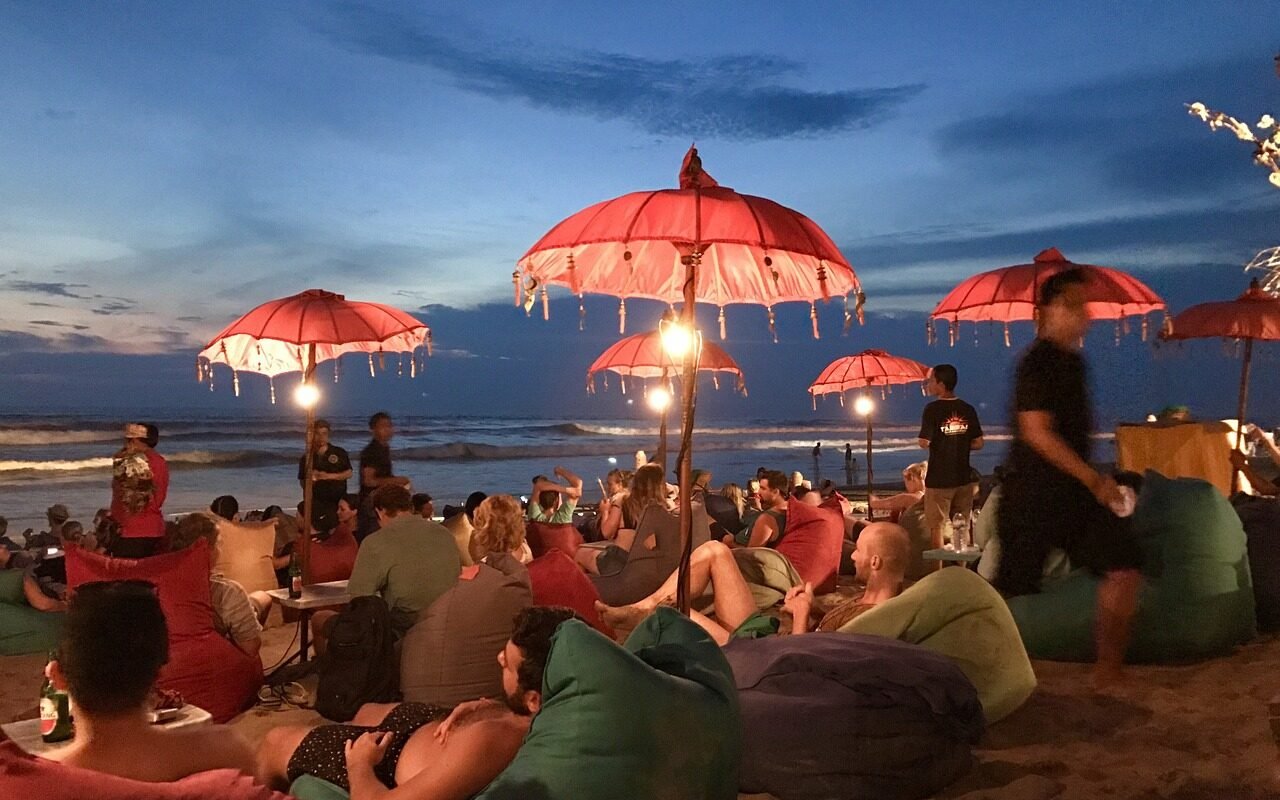 If you're into fashion, fine dining, and a touch of luxury, Seminyak might just be your spot. This upscale coastal region offers a more polished, cosmopolitan experience. 'The Straw Hut' is a go-to coworking space, offering a professional yet cozy environment to get your creative energy flowing.
Seminyak's buzzing nightlife, high-end shopping, and stunning, beach bars and clubs promise an exciting social life. You can transition smoothly from an afternoon of work to an evening of socializing, watching the sun dip below the horizon from one of the many beachside bars.
Top 3 things to do in Seminyak:
Uluwatu: The Serene Surfer's Paradise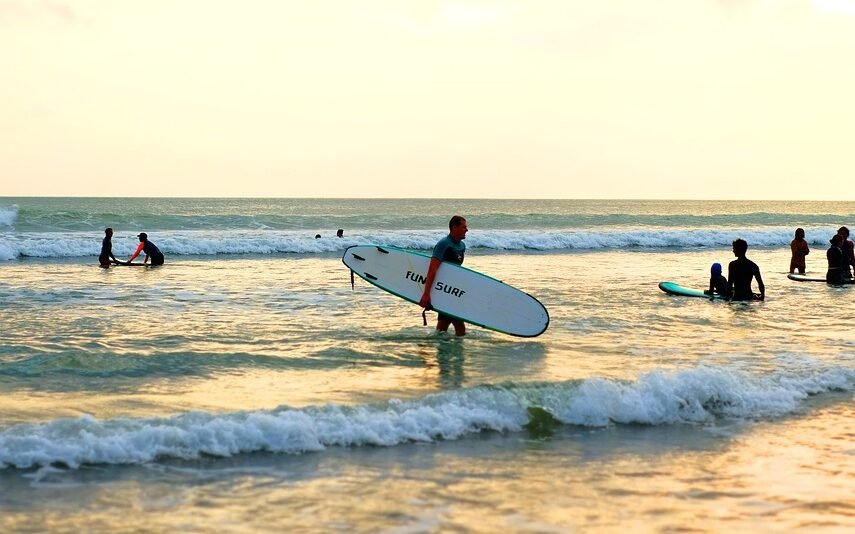 Finally, for those seeking a quieter, more laid-back atmosphere and out-back lifestyle, Uluwatu shines. Known for its towering cliffs, magnificent temples, and world-class surf breaks, Uluwatu offers an escape from the hustle. The coworking space 'Bukit Vista' provides breathtaking panoramic views that inspire creativity and productivity.
The surf culture here is strong, and social activities often revolve around beachside bonfires and barbecue nights. If you prefer a slower pace of life with plenty of room for contemplation and creativity, Uluwatu might be your ideal choice.
Explore the best of Uluwatu:
Navigating the Logistics
Moving to a new country comes with its fair share of challenges and the process of transitioning to Bali as a digital nomad is no exception. Yet, the hurdles are certainly worth the stunning landscapes, gorgeous beaches, vibrant culture, and thriving digital community that awaits. In this section, I'll share with you the practicalities of making the move, focusing on the painful area of visa requirements.
Arriving in Bali
Bali is an internationally recognized destination, and it's straightforward to arrive on the island. The main point of entry for most travelers is Ngurah Rai International Airport (also known as Denpasar International Airport), located in the south of Bali near the capital city of Denpasar and popular tourist areas of Kuta and Seminyak.
The New Age of Bali Digital Nomad Visa
Thanks to the Bali remote work visa introduced in 2023, the dream of living as a digital nomad in this tropical paradise is more attainable than ever. The visa caters to digital nomads hailing from more than 160 countries, including the UK, USA, Canada, and EU, allowing tax-free living for up to five years.
The requirements are straightforward:
Proof of remote employment with revenue sourced outside of Indonesia.
With this five-year visa, endless opportunities in Bali are just a few clicks away, depending on your remote job. It's important to note that digital nomads are only required to pay taxes on their revenue if they stay in Indonesia for more than 183 days. However, with the new visa, you can live tax-free for five years!
Before this transformative policy, remote workers had to navigate through a labyrinth of temporary visas, the longest of which allowed stays up to 180 days. Let's take a look at the visa types that were available before 2023:
Staying Less Than 30 Days
Depending on your nationality, you may have been eligible for free entry, requiring no preparations before your departure. If your country didn't make the list, you would have needed to apply for a Tourist / Social Visa (B-211) at an immigration office of an Indonesian Embassy or Consulate outside Indonesia, presenting a sponsor letter from an Indonesian citizen with a valid ID.
B211a Visa: Between 30 To 60 Days
The B211a visa, perfect for those wishing to work remotely, offered 60 to 180-day stays. The process involved applying online and presenting documents such as:
A passport with a minimum remaining validity of 12 months (for 180-day stay applications) or six months (for 60-day stay applications).
Proof of sufficient funds— at least US$2,000 or its equivalent.
Two 4 x 6 cm color passport photographs.
Staying More Than 60 days
For longer stays, "visa runs" to Kuala Lumpur or Singapore were a popular choice, allowing you to leave and re-enter Indonesia within the same day. Once back, you could purchase another Visa on Arrival (VoA) or if your stay was less than 30 days, opt for the free Visa Exemption stamp.
Visa Extension
If extending your stay without leaving the country was more appealing, hiring a visa agent, to apply for a visa extension was the way to go. Agents such as Visa4Bali or iVisa handled the entire process, ensuring a smooth, hassle-free extension. Today, iVisa is still a great choice if you need help with your digital nomad visa application.
The introduction of the 2023 digital nomad visa has streamlined these processes significantly, making the transition to a Bali digital nomad lifestyle more accessible than ever. However, it's always a good idea to check the latest updates from reliable resources, agencies, and groups for any changes in visa regulations and procedures.
Navigating the logistics may seem daunting at first, but rest assured, the paradise that awaits on the other side is well worth the journey. After all, who wouldn't want to swap their cubicle for a beachside bungalow in Bali?
Cost of Living and Budgeting Tips for Bali Digital Nomads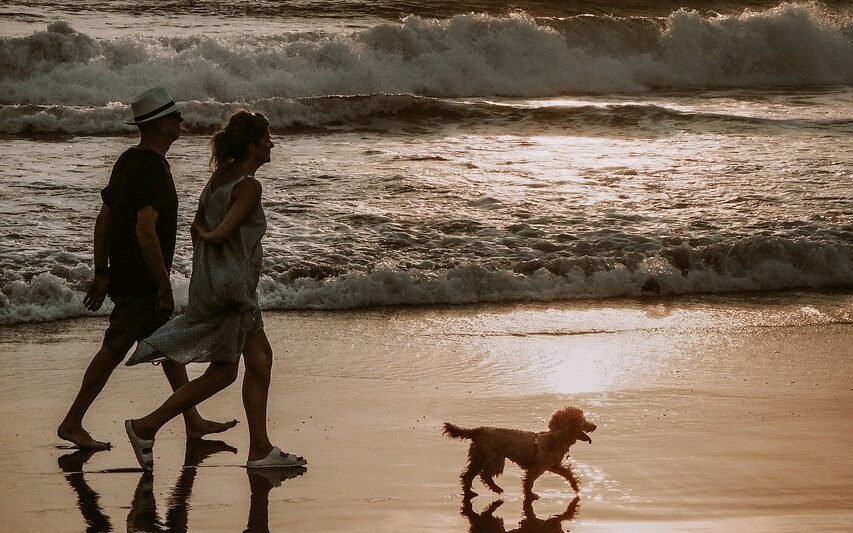 Embracing a digital nomad lifestyle doesn't necessarily mean you have to break the bank. This is particularly true when it comes to living in Bali. Which is great news for us who work and make money on the road. The island not only offers a delightful blend of stunning landscapes, captivating cultural experiences, and high-speed internet for work, but it also offers an affordable lifestyle, ideal for digital nomads. Whether you're a budget-conscious traveler or willing to splurge on luxury, there's something for everyone.
The Real Cost of Living in Bali
Bali is famous for offering a great quality of life for a fraction of the cost in many Western countries. On a monthly budget of less than $1000, you can live quite comfortably on this paradise island. But keep in mind that while Bali can be affordable, it can also turn out to be expensive if you're drawn towards luxuries like yoga classes, gym memberships, fine dining, and surf gear. As a Bali digital nomad, managing these temptations becomes a crucial part of budgeting.
Let's break down the primary areas of expenditure:
Accommodation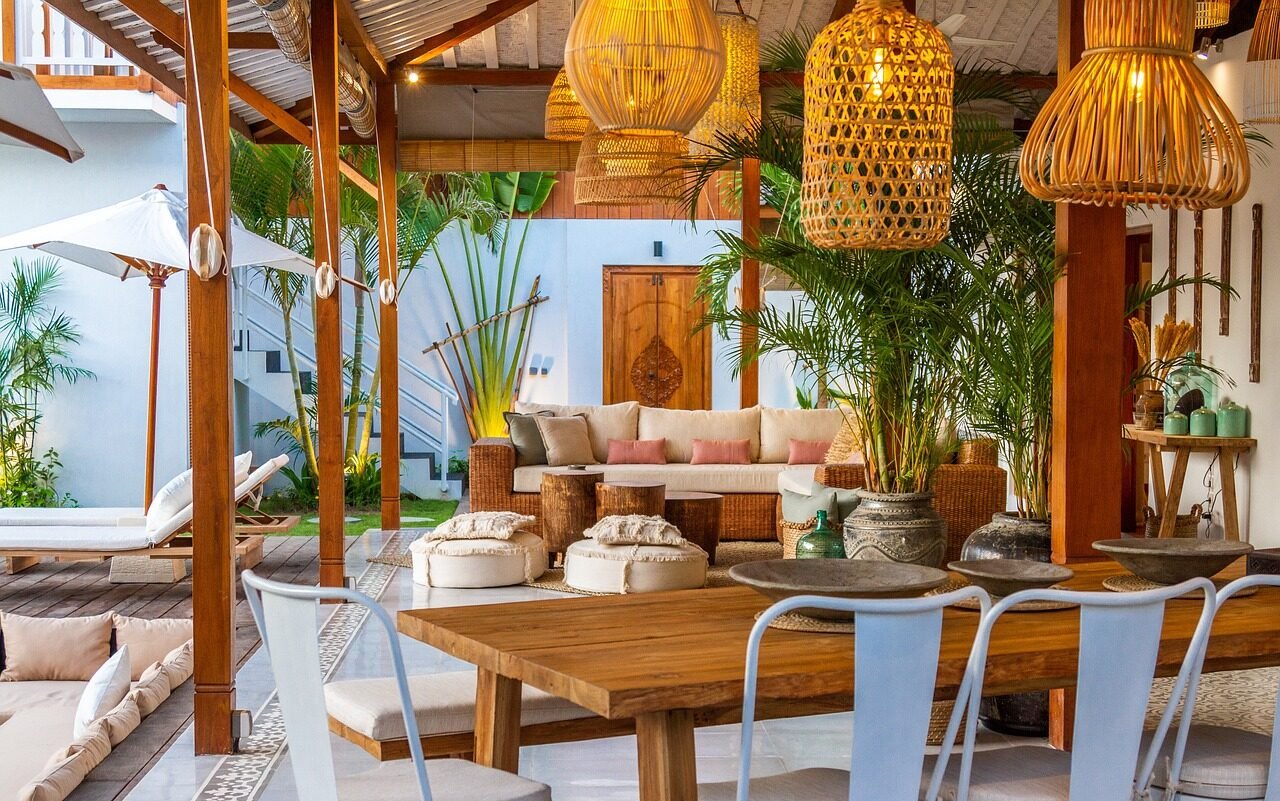 One of the biggest expenses for digital nomads living in Bali is accommodation. However, Bali caters to all types of budgets:
Low budget: If you're comfortable sharing space, dorm rooms start from as low as $8 per night. Private rooms in guest houses cost less than $15 per night.
Mid-range budget: A fully-furnished 2-bedroom villa can be rented for as low as $520 per month, while a one-bedroom villa with a swimming pool can be yours from $29 per night.
Fancy-nancy luxury villas: For those who desire more luxury, a fully-furnished villa with a swimming pool can cost around $1300 per month. An entire villa with a swimming pool in the city center is available for $51 per night.
The key to scoring great deals on accommodation in Bali is to commit to longer stays, make connections with locals, and ask around.
Transportation
Depending on where you stay, you might be able to cover most places on foot. However, the preferred mode of transport for longer distances is a scooter or taxi. Renting a scooter costs around $35 to $40 per month or $4 per day, and a full tank of gas is just $1.40. A short taxi ride can be as low as $3.70.
One important note: to avoid fines from the police, make sure to obtain an International Driving Permit (IDP) in your home country before arriving in Indonesia.
Internet and Mobile Data Plans
For many digital nomads, internet connectivity is paramount. Although it may not rival Singapore's lightning-fast speeds, Indonesia's average internet speed is a respectable 33.99 Mbps, with an average download speed of 26.11 Mbps and an upload speed of 15.04 Mbps. Streaming Netflix or attending a Zoom call is rarely a problem.
However, in case your Wi-Fi acts up, tethering is a viable option. Recommended mobile data providers include Telkomsel (simPATI) and XL or XL Baru, offering packages starting from $8.
Food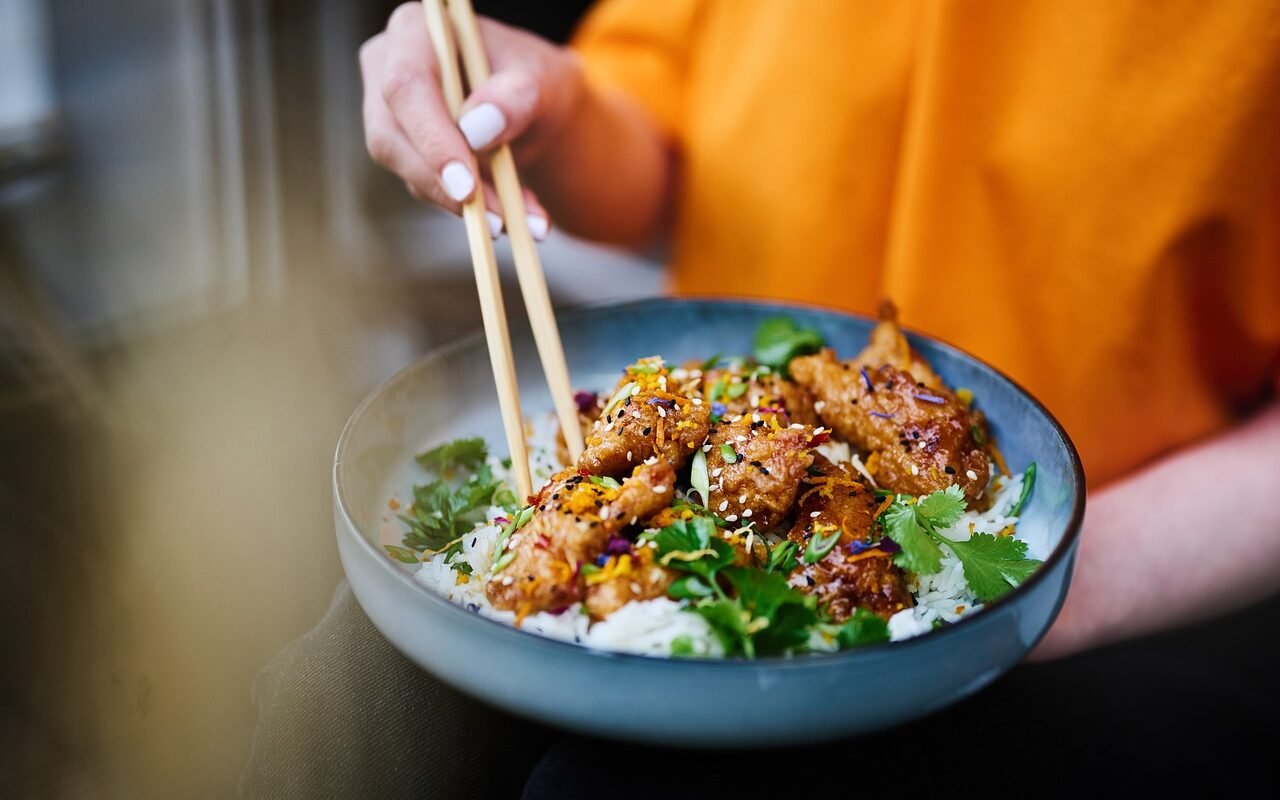 For those who prefer cooking, grocery prices in Bali are reasonable. A kilogram of fruits and vegetables costs between $2 to $2.50, while a loaf of bread and a dozen eggs cost around $1.50 and $2, respectively.
Eating out is equally affordable. A meal at an average local restaurant costs around $1.50, while a three-course meal at a mid-range restaurant averages $30. Fast-food lovers can grab a McDonald's combo for $6, and beer lovers can enjoy a local brew for just $2.
Money-Saving Tips for Bali Digital Nomads
Accommodation: Try to commit to longer stays in one location, as the cost per month usually decreases with longer tenancies.
Transportation: Renting a scooter is often cheaper and more flexible than relying on taxis. However, always remember to wear a helmet and have the proper license.
Food: Eating local food is not only a fantastic way to experience Bali's rich culinary culture, but it's also significantly cheaper than eating in tourist-oriented restaurants or luxury hotels.
Leisure activities: Bali offers a plethora of free or low-cost activities. Beaches, hikes, and local markets are all great ways to spend your free time without spending a lot of money.
Being a Bali digital nomad means living in one of the most beautiful places on earth without breaking the bank. With only a couple of moments spent budgeting and strategic planning, you can make the most of this paradise while saving for your future travels.
Finding Workspaces and Internet Connectivity in Bali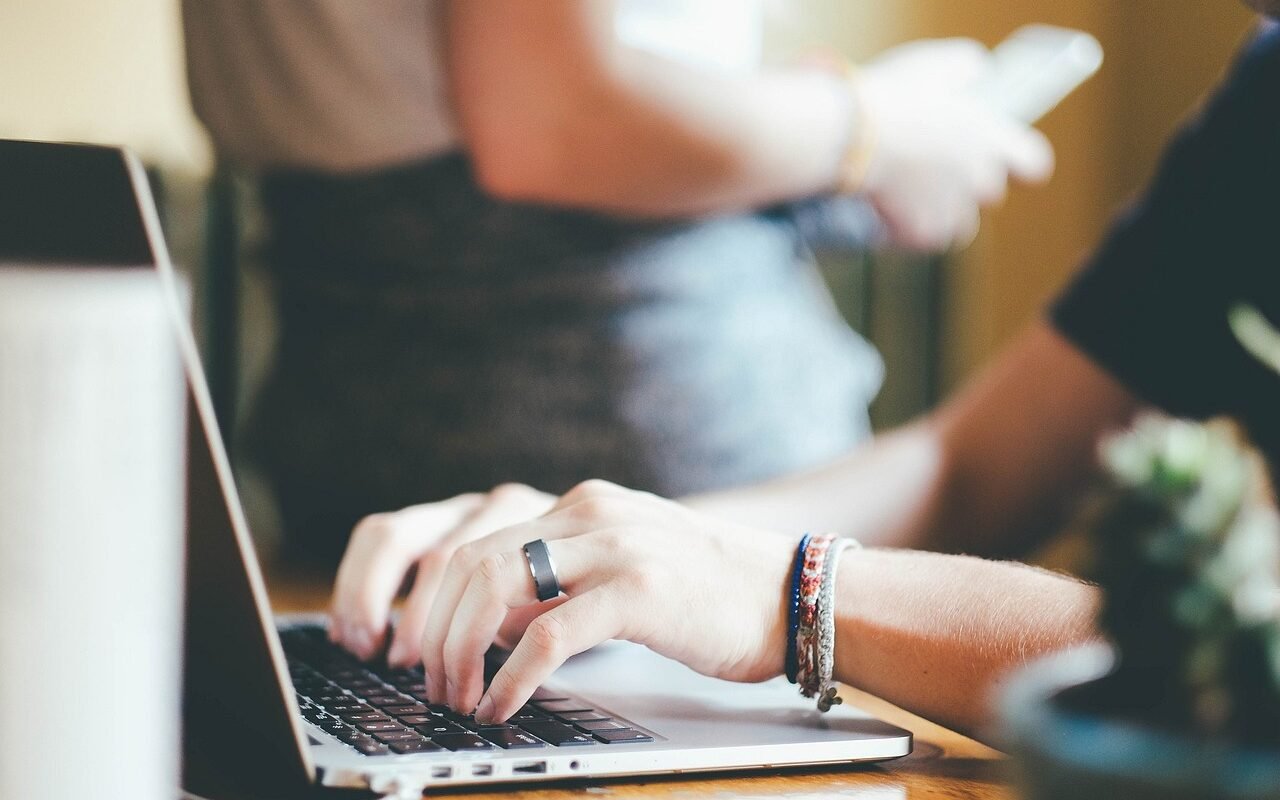 For a digital nomad, the right workspace and a good travel laptop are as critical as the destination itself. In Bali, you'll be spoilt for choice with an array of coworking spaces that cater to different needs and budgets. Apart from that, a steady, high-speed internet connection is non-negotiable, and thankfully, Bali delivers on this front as well. Here's a comprehensive guide on workspaces and internet connectivity in Bali.
Diverse Range of Coworking Spaces
Bali is known for its eclectic coworking spaces that cater to every need of a digital nomad, from solopreneurs to small teams, and from early risers to night owls. Most coworking spaces offer high-speed Wi-Fi, ergonomic furniture, air conditioning, and a vibrant community of like-minded individuals.
Hubud (Ubud): Known as the first coworking space in Bali, Hubud is located in the lush surroundings of Ubud, offering a stunning view of the rice fields. It hosts a wide array of events and workshops, fostering a strong community spirit. Prices start from around $20 for a day pass.
Dojo (Canggu): This 24/7 coworking space is just a stone's throw away from the beach. Dojo boasts two pools, air-conditioned workspaces, and a vibrant community. A day pass costs around $20.
Outpost (Ubud, Canggu, Seminyak): Outpost offers a peaceful workspace, well-equipped private meeting rooms, and on-site accommodation. They offer multiple pricing options starting from $23 per day.
Tropical Nomad (Canggu): This coworking space offers not just work desks but also a lounge area, a pool, and an in-house café. A day pass here costs approximately $18.
High-Speed Internet and Reliable Wi-Fi
Finding reliable Wi-Fi in Bali isn't as challenging as one might expect. Many cafés, restaurants, and hotels offer free Wi-Fi to their customers, and most coworking spaces provide high-speed internet as part of their package.
Moreover, popular areas such as Ubud, Canggu, and Seminyak are well-equipped with high-speed internet facilities. However, it's always recommended to have a backup plan for those just-in-case moments.
Mobile Data Providers and Backup Solutions
Internet speeds and reliability can vary across the island, so having a mobile data backup plan is essential. As previously mentioned, Telkomsel (simPATI) and XL are the two primary mobile data providers. A 4GB package with Telkomsel starts at $10, and with XL, it starts at $8.
If you're planning to travel around the island or want to work from remote locations such as a beach or a rice field, consider investing in a local SIM card for tethering or a portable Wi-Fi device.
As a digital nomad in Bali, you'll find that the island is well-equipped to handle your work and connectivity needs. With a plethora of workspace options, reliable and great internet speeds, and a thriving digital nomad community, it's no wonder Bali is a top choice for remote workers worldwide. Remember to consider your individual needs, work style, and budget when choosing a coworking space or internet plan, and you'll be well on your way to a successful setup in Bali.
Embracing Balinese Culture and Experiences
Bali is more than its lush landscapes and beautiful beaches; it's a vibrant island steeped in cultural richness, traditional practices, and immersive experiences. As a digital nomad, embracing local Balinese culture can enrich your stay beyond measure. Here are some ways you can dive into the island's traditions and experiences.
Traditional Ceremonies and Festivals
Bali is known as the Island of the Gods, with spiritual practices and ceremonies being an integral part of daily life. Witnessing these traditional ceremonies can offer unique insights into the Balinese way of life.
Galungan and Kuningan: These are among the most important Balinese ceremonies, celebrated every 210 days. The ten-day Galungan festival celebrates the victory of good over evil, culminating in the Kuningan ceremony. Temples and homes are beautifully decorated, and locals partake in prayer rituals and feasts.
Nyepi (Day of Silence): This is the Balinese New Year, a day of silence, fasting, and meditation. It's fascinating to observe how the island completely shuts down, including the airport, allowing nature to have a day of rest.
Piodalan: These are temple anniversary celebrations held at every temple on the island. The festivities involve colorful processions, music, dance, and offerings.
Engage in Authentic Balinese Experiences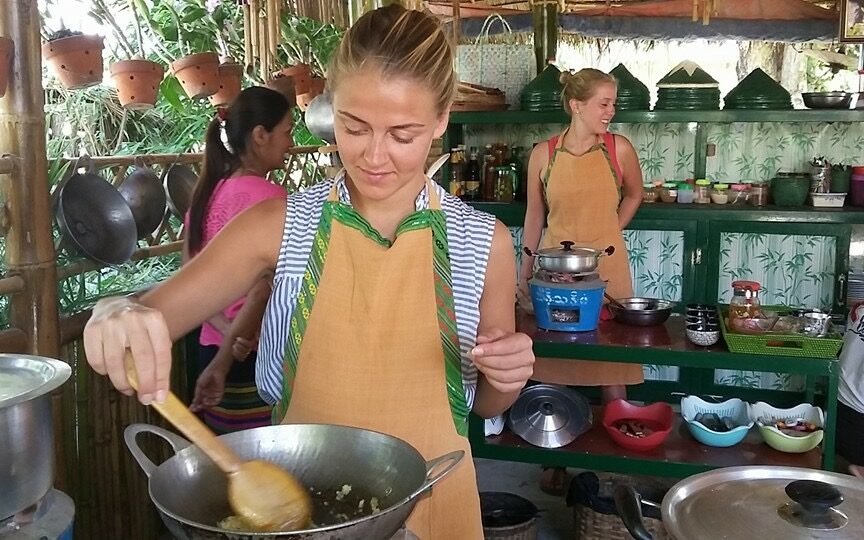 To truly understand and appreciate Bali, engage in activities that allow you to experience its culture firsthand.
Balinese Cooking Classes: This is a wonderful way to immerse yourself in local culture. Many classes include a visit to traditional markets where you'll learn about indigenous ingredients. You'll then learn to prepare staple Balinese dishes, which you can recreate for friends back home.
Yoga Retreats: Bali, especially Ubud, is a global hub for yoga and wellness. Joining a yoga retreat not only helps you to relax and rejuvenate but also offers an opportunity to meet like-minded individuals from around the world.
Explore Off-The-Beaten-Path Attractions: Step away from the crowd and explore lesser-known areas like the charming village of Sidemen, the serene Jatiluwih Rice Terraces, or the untouched beaches of Amed.
Traditional Art and Craft Workshops: Learn traditional crafts like Batik painting, silver jewelry making, or wood carving. These workshops often support local artisans and help preserve traditional art forms.
Living in Bali presents a unique opportunity to experience a rich and diverse culture. As a digital nomad, take the time to immerse yourself in these experiences. It's not just about work; it's also about understanding and embracing the local culture, making your stay on the island truly enriching and memorable.
Otherwise, what was the point of moving there in the first place?
Essential Tips for a Smooth Experience in Bali
Living in Bali as a digital nomad is undoubtedly an adventure, but like any new environment, it comes with its own set of challenges. Here are some practical tips to make your stay smooth and enjoyable.
Healthcare Options
Indonesia's healthcare system might not be as advanced as some Western countries, but Bali has several high-quality hospitals and clinics. BIMC and Siloam are popular choices among expatriates. It's highly advisable to have comprehensive health insurance that includes medical evacuation since certain complex medical procedures may require transport to Singapore or Australia.
Having good travel insurance is a must and will cover any health emergencies you might have.
Safety Considerations
Bali is generally a safe destination, but it's important to exercise common sense. Be mindful of your belongings in crowded areas due to pickpocketing and secure your accommodation since opportunistic thefts do occur. Consider investing in an anti-theft travel bag. Also, read travel advisories and stay updated on local news, especially regarding natural disasters like volcanic activity and earthquakes which occur from time to time in this region.
Transportation Choices
Most digital nomads get around Bali on a scooter, as it's affordable and convenient. If you plan to ride a scooter, ensure you have an international driving license or permit, always wear a helmet, and be cautious, as road conditions and traffic can be chaotic. Taxis and rideshares like Grab are other good options, especially for longer distances.
Communication Methods
The primary language in Bali is Indonesian, with Balinese also widely spoken. English is understood in many areas frequented by tourists. However, learning basic Indonesian phrases can greatly enhance your experience and interactions with locals. Apps like Google Translate can be invaluable tools for overcoming language barriers.
Overcoming Challenges
Living in a new country comes with a learning curve. Embrace it as part of the experience. Be patient, remain flexible, and keep an open mind. Join local communities or digital nomad groups where you can share experiences and gain insights. Some popular ones are Dojo Bali Coworking and the Bali Digital Nomads group on Facebook.
Additional Resources and Contacts
Staying connected with the right people and knowing where to find help can be extremely beneficial. Register with your embassy upon arrival and have important local emergency contacts saved on your phone. Sites like NomadList can offer great insights and recommendations from fellow digital nomads.
A Final Note on Being a Digital Nomad in Bali
Bali's reputation as a paradise for digital nomads is well-deserved. With its affordable cost of living, cultural richness, vibrant community, and countless opportunities for work and play, Bali is an attractive destination for those looking to merge work with an adventurous lifestyle.
This guide has highlighted the main factors that make Bali a fantastic place for digital nomads. The availability of affordable and comfortable accommodation, cost-effective transportation methods, reliable internet, local restaurants, and coworking spaces, and the flavorful local and international cuisine that caters to all tastes and budgets.
Bali offers the chance to live an exciting, tropical lifestyle without sacrificing productivity or connectivity. It's more than just an island – it's a community of like-minded individuals who've chosen an unconventional path to integrate work and life.
So, if you're contemplating the digital nomad lifestyle, leap and embrace the unique opportunities that Bali offers. Whether you're riding a scooter through the lush countryside, sipping a coconut at a beachside cafe, or connecting with other digital nomads in a local coworking space – every day in Bali brings a new adventure.
As usual, feel free to reach out with any questions or additions!
//Josephine
FAQs about Being a Digital Nomad in Bali
Is Bali a good place for digital nomads?
Absolutely! Bali is an excellent place for digital nomads for numerous reasons. The cost of living is relatively low, the island is beautiful with a vibrant culture, and there's a strong community of other digital nomads and ex-pats. Plus, the availability of coworking spaces and reliable internet connectivity makes it an appealing destination for remote work.
Is there a digital nomad visa for Bali?
Yes, there is a digital nomad visa for Bali. As of 2023, Indonesia has launched a digital nomad visa that allows foreign nationals to live and work remotely in Bali legally. 
Where do most foreigners live in Bali?
Foreigners and digital nomads in Bali are dispersed throughout the island, but there are several hotspots. Ubud is well-loved for its serene landscapes and cultural activities. Canggu and Seminyak are favorite spots for their beachside location, vibrant nightlife, and a plethora of dining options. Sanur is another popular area known for its relaxed beach town atmosphere.
Is Bali no tax for digital nomads?
Typically, as long as digital nomads are paid from sources outside Indonesia, they do not have to pay income tax in Indonesia. However, tax laws are complex and can vary based on your circumstances, such as your home country's tax laws and any tax treaties they may have with Indonesia. 
How much does it cost to live in Bali for a month?
The cost of living in Bali can vary significantly depending on your lifestyle. On a bare minimum budget, you could potentially get by with less than $1000 per month. This would cover basic accommodation, local food, transportation, and a few extra expenses. 
The article may include affiliate links, meaning that I may receive affiliate compensation at no cost to you if you decide to purchase. Read more in my
Affiliate Disclosure.
BEST TRAVEL RESOURCES
BOOK YOUR FLIGHT: Not sure how to get the best and cheapest flights? I always use Skyscanner for the best deals. The best tip is to be flexible with dates and destinations if you want the cheapest options.
Alternatively, for frequent travelers, get a membership with Wayaway and receive a cashback on cheap flights and hotels every time you book! Via the link, you even get a 10% discount on your membership.
BOOK GREAT ACCOMMODATION: Booking great accommodation is not difficult but it sucks paying too much. Use Booking.com for the greatest hotel deals and Hostelworld for amazing hostel stays. Alternatively, you can sign up for Worldpackers to get FREE accommodation in exchange for your work.
BEST TRAVEL INSURANCE: Traveling without insurance is a mistake that you don't want to make - trust me I've tried. I'd suggest SafetyWing as they offer great and flexible policies - especially if you are traveling for a long time or a digital nomad. World Nomads is another great insurance with extensive coverage.
NEED HELP WITH YOUR VISA? Figuring out how and when you need a visa can be a bit of a jungle. iVisa is a very handy and user-friendly service.
HAS YOUR EU FLIGHT BEEN DISRUPTED? Use AirHelp as a service to get flight compensation on your European flights in case your flight was delayed, canceled, or disrupted in other ways. More often than not you are actually entitled to compensation.