Argentina, the tango country full of vibrant colors, delicious wine, and spectacular landscapes, is a top travel destination for adventurers worldwide. When it comes to the best time to visit Argentina, the answer is as varied as its breathtaking scenery.
After spending a year living in Argentina and a memorable 5-month journey traversing the country from north to central region and south in a van, I have gathered a wealth of firsthand experience to share.
Why Argentina is Worth Visiting
Argentina offers an exotic blend of cultural richness, natural beauty, and gastronomical delights, making it a unique travel destination. Its vibrant cities, diverse landscapes, and warm, welcoming locals are just a few reasons that make Argentina worth visiting. However, the best time to explore Argentina's splendors can greatly enhance your experience.
Getting to and Traveling Around Argentina
Reaching Argentina is fairly straightforward, with international flights arriving daily at Ministro Pistarini International Airport, more commonly known as Ezeiza, located in Buenos Aires. This airport serves as a hub connecting Argentina to the world.
Once in Argentina, you have multiple options for getting around. The country boasts an extensive bus network, offering comfortable and affordable long-distance travel. These buses, known as 'micros,' often feature reclining seats and meal services, making even the longest journeys comfortable.
For those short on time, domestic flights are the quickest way to traverse the country's vast distances. Aerolíneas Argentinas, the national carrier, provides frequent services between major cities.
Renting a car is another option, particularly for those wanting the freedom to explore at their own pace. However, keep in mind that Argentina is a large country, and distances between destinations can be significant.
Lastly, Argentina's urban areas, especially Buenos Aires, have comprehensive public transportation, including buses, subways, and taxis. Remember to get a rechargeable SUBE card for convenient payment on public transport.
Lacking some inspiration about what to do in Argentina?
Have a look of some of the best activities below:
When is the Best Time to Visit Argentina?
When we delve into the question of when you should visit Argentina, it's important to remember the vast geographical diversity. From the sun-soaked beaches of Mar del Plata to the icy wilderness of Patagonia, Argentina covers a range of climates.
Seasonal Guide to Argentina: Discovering the Best Time to Visit
Spring (September – November)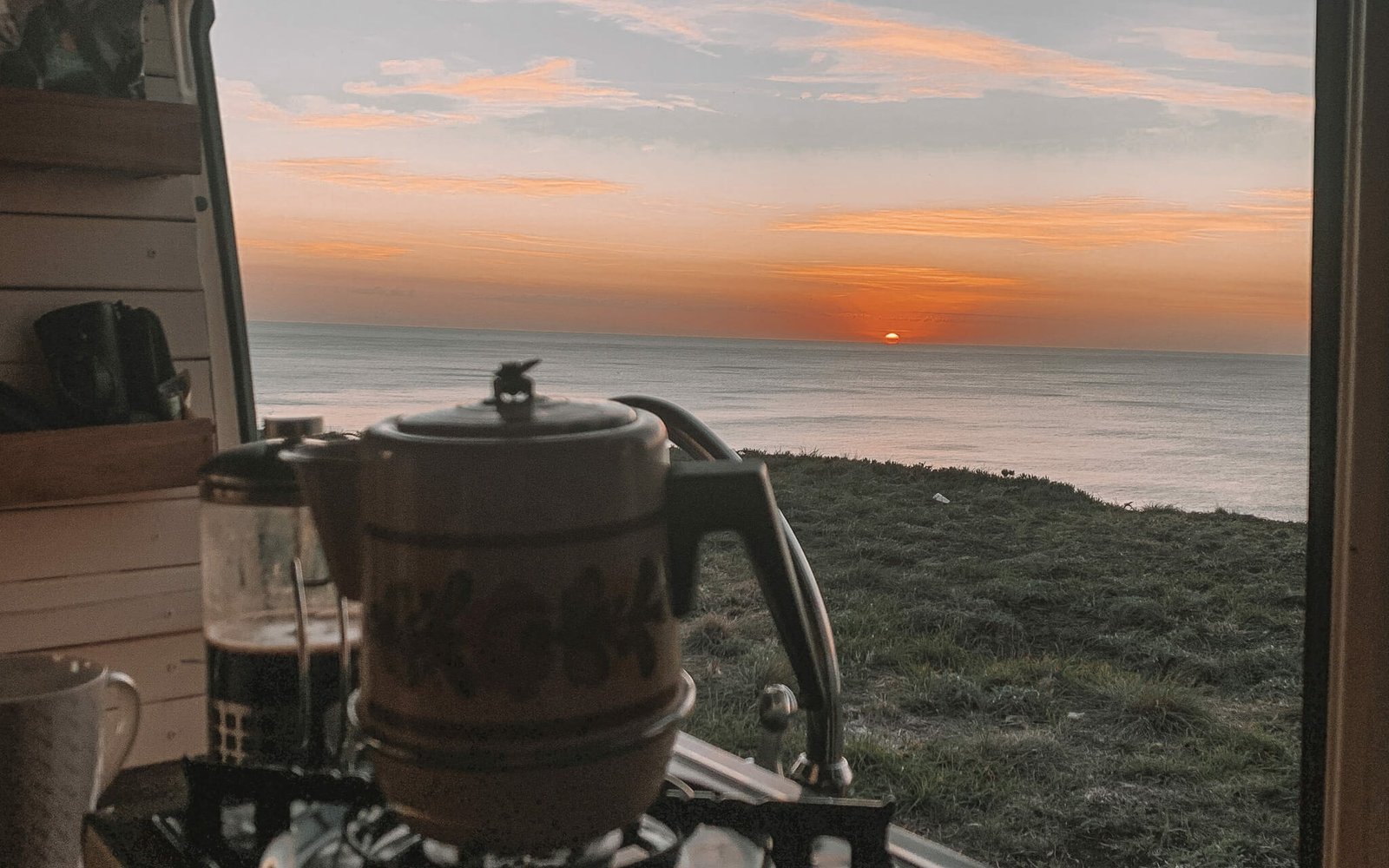 Spring is a beautiful time to visit Argentina. The weather is mild, and the landscapes are awash with blooming flowers. Buenos Aires turns pink with jacaranda trees, and the vineyards in Mendoza are lush and green. The "Fiesta Nacional de la Flor" (National Flower Festival) in Buenos Aires is a highlight. This is also a great time to do a road trip in Argentina, as the temperatures are mild without being too hot or cold.
Summer (December – February)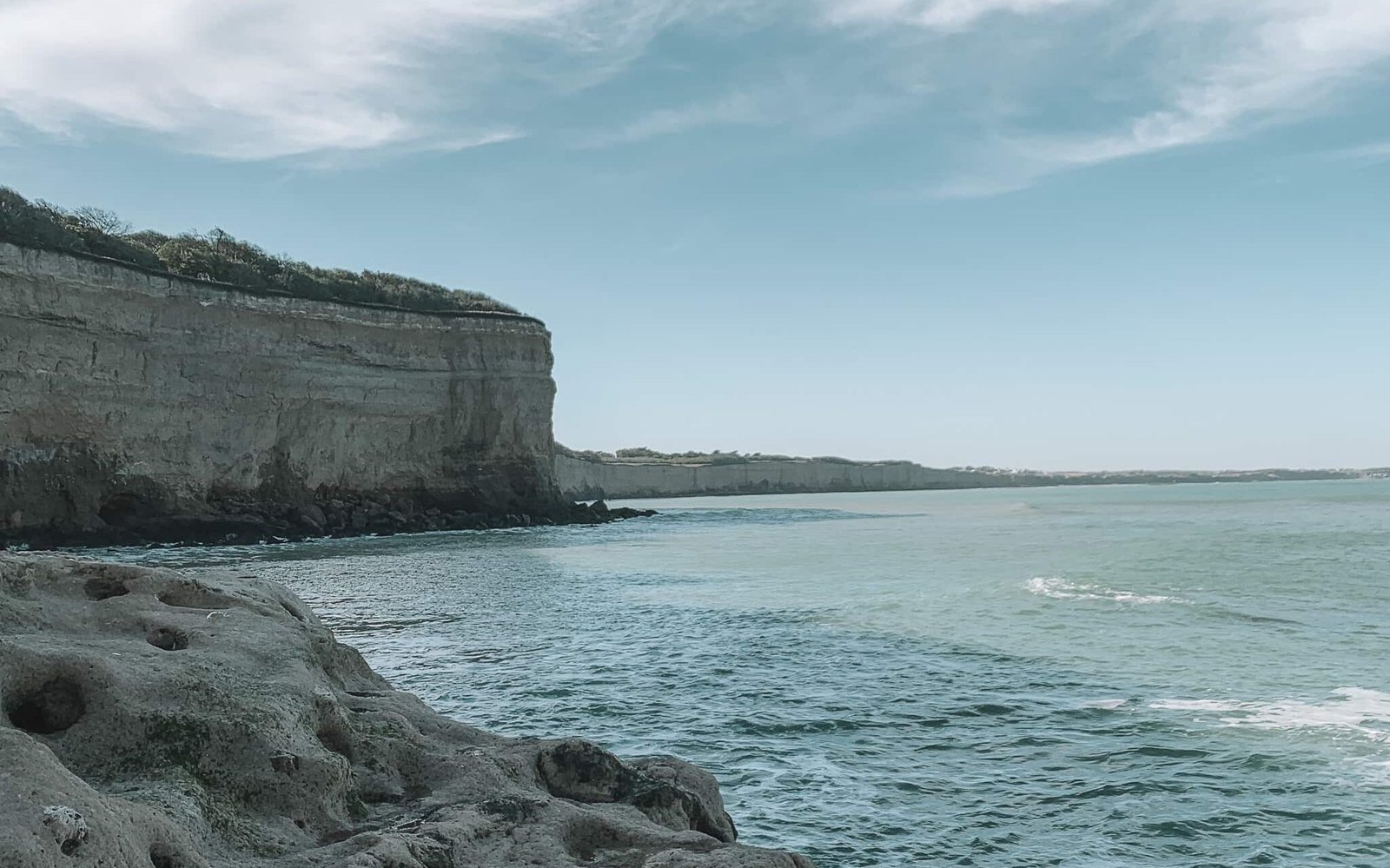 Summer is the perfect time for beach lovers, with the coastal cities of Argentina like Mar del Plata and Pinamar becoming hotspots. The weather can be hot and humid, particularly in the north, but it's also the best time to visit Iguazu Falls and Puerto Iguazú. Remember the "Fiesta Nacional del Sol" in San Juan, a spectacle not to be missed.
Autumn (March-May)
Autumn brings a touch of magic to Argentina, especially in the wine regions, where the vine leaves change to hues of orange, yellow, and red. The climate is mild, making it an ideal time for hiking and outdoor activities. The "Vendimia" (Grape Harvest Festival) in Mendoza is a significant event in this season.
Winter (June – August)
Winter is the best time for snow-sport enthusiasts, particularly in Bariloche and other parts of Patagonia. The weather can be cold, especially in the south, with rainy days but it offers the unique opportunity to witness the awe-inspiring Southern Lights.
Monthly Breakdown: What to Expect and Do in Argentina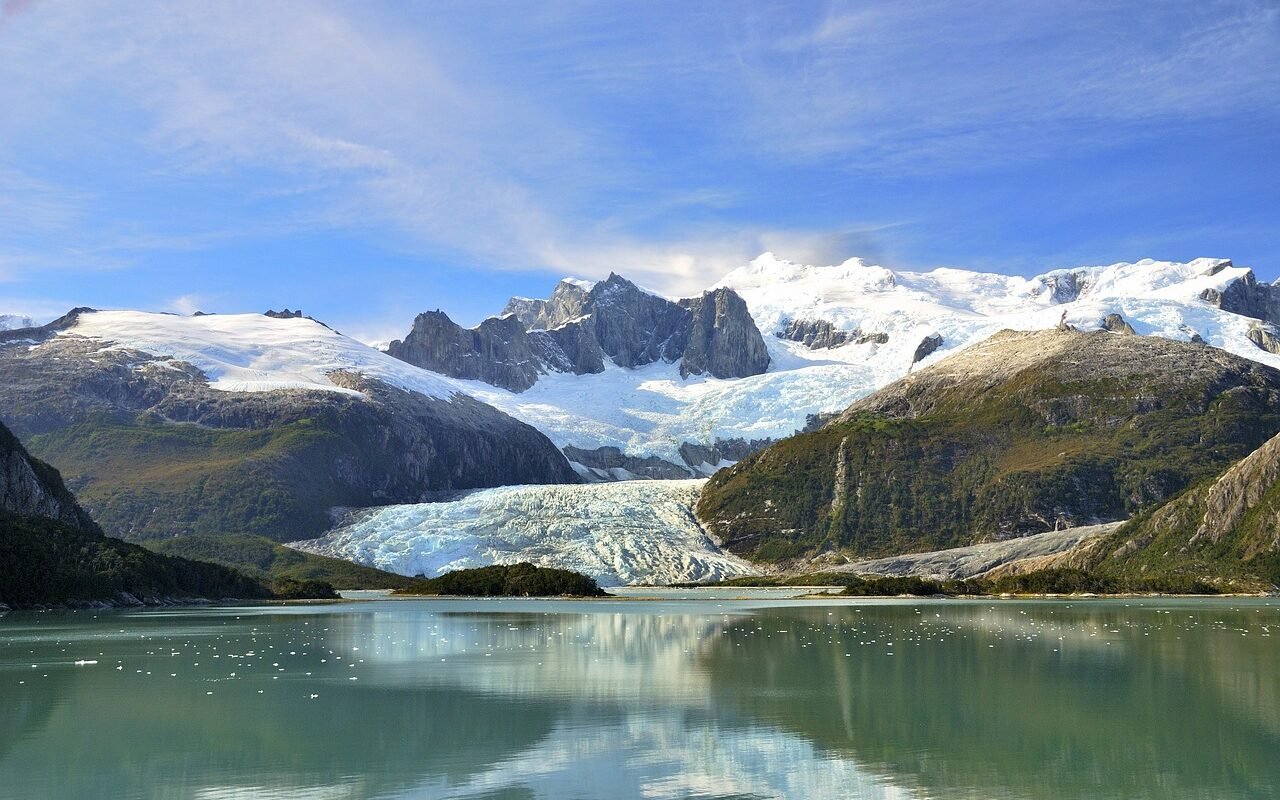 Let's delve into a month-by-month breakdown of Argentina's weather and attractions:
January
The peak of summer, January sees the mercury rising, especially in Buenos Aires and the northern regions. Beach towns such as Mar del Plata and Pinamar are buzzing with activity during the high season. Meanwhile, in Patagonia, it's the perfect time for hiking and glacier visits.
February
While still summer, February sees slightly milder and lower temperatures here. The Carnival in the northern provinces of Jujuy and Salta is a must-see cultural event.
March
As Argentina transitions into autumn, temperatures drop, making it an ideal time for outdoor activities in places like Bariloche and Cordoba. The grape harvest festival in Mendoza is a highlight.
April
Autumn is in full swing, and it's the best time to explore Iguazu Falls, which have swelled from the summer rains.
May
As the chill sets in, Argentina's capital Buenos Aires becomes a cultural hotspot with the Buenos Aires International Book Fair and ArteBA contemporary art fair.
June
Winter begins in June. Head south to Patagonia for winter sports like skiing and snowboarding, particularly in Bariloche and Ushuaia.
July
A fantastic time to visit the Peninsula Valdes in Patagonia for whale watching. It's also prime ski season in the Andean resorts.
August
Winter continues, with northern regions like Salta and Jujuy offering pleasant, slightly cooler temperatures throughout, perfect for exploring their rugged landscapes.
September
Spring brings blooming flowers and festivals, such as the Mendoza Wine Festival. It's also a great time for bird watching in the Ibera Wetlands.
October
Buenos Aires becomes a sea of purple as jacaranda trees bloom throughout the city streets. Spring temperatures make exploring the city on foot pleasant.
November
A beautiful time to visit the wine regions as vineyards prepare for the harvesting season. The Quebrada de Humahuaca in Jujuy is particularly beautiful.
December
Summer is back, making it an excellent time for beach visits and a lovely time to explore the vibrancy of Buenos Aires' nightlife.
The Climate of Argentina: Key to Determine the Best Time to Visit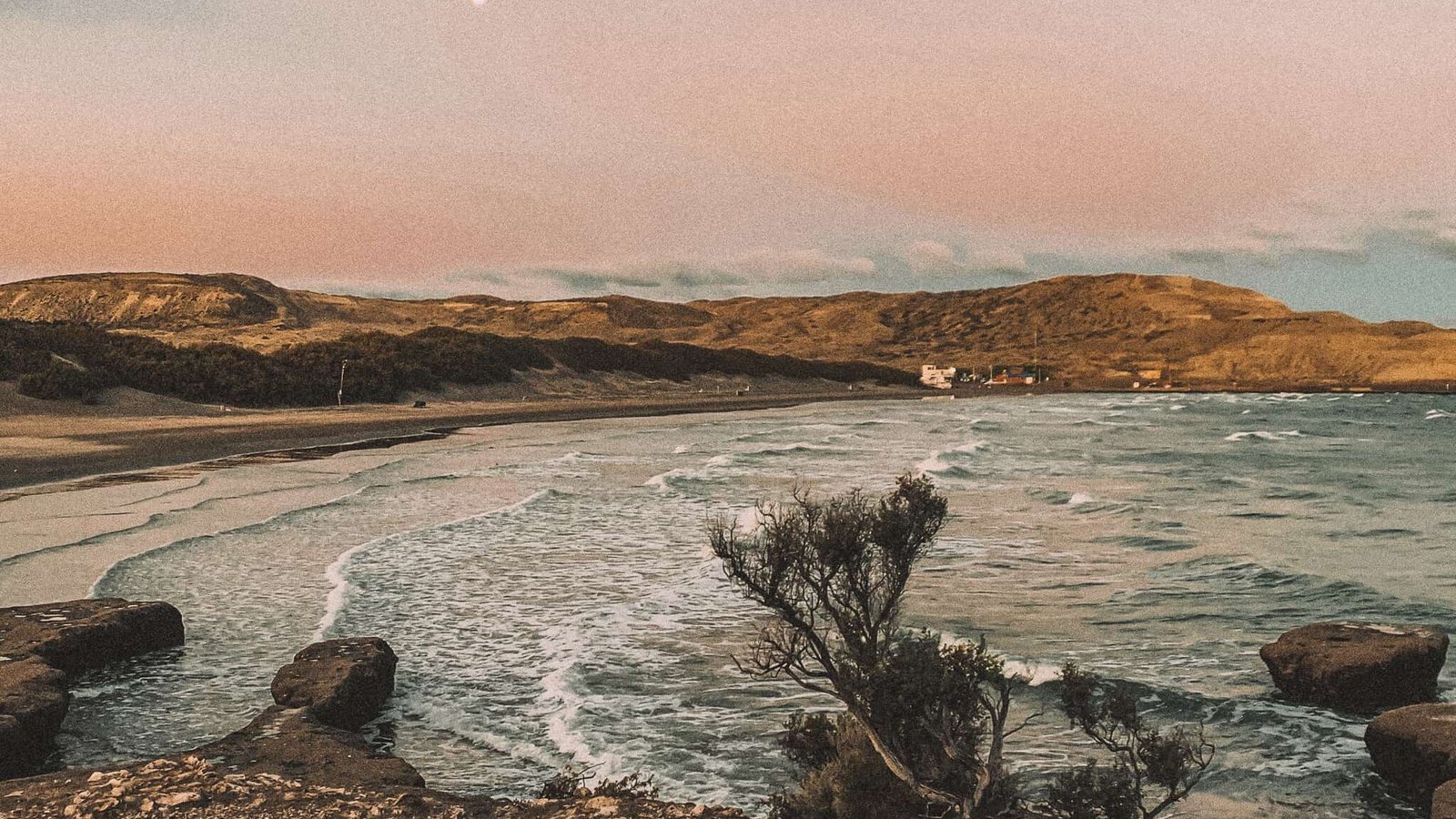 Argentina's climate varies significantly from north to south.
Northwest
The Northwest (Salta, Jujuy) and Northern Argentina, have a subtropical highland climate, with a dry season in winter and a rainy season in summer.
Northeast
The Northeast (Iguazu Falls) is tropical, with high humidity and rainfall throughout the year.
The Pampas
The Pampas (Buenos Aires, Rosario) has a temperate climate, with hot summers and cool winters.
The Cuyo Region
The Cuyo region and Central Argentina (Mendoza, San Juan) have a continental climate, with hot, dry summers and cold, wet winters.
South Argentina
The Patagonic region, or Southern Argentina, has a cold, subpolar climate where you can expect snow in winter.
Region-wise Guide: When to Visit Key Places in Argentina
Buenos Aires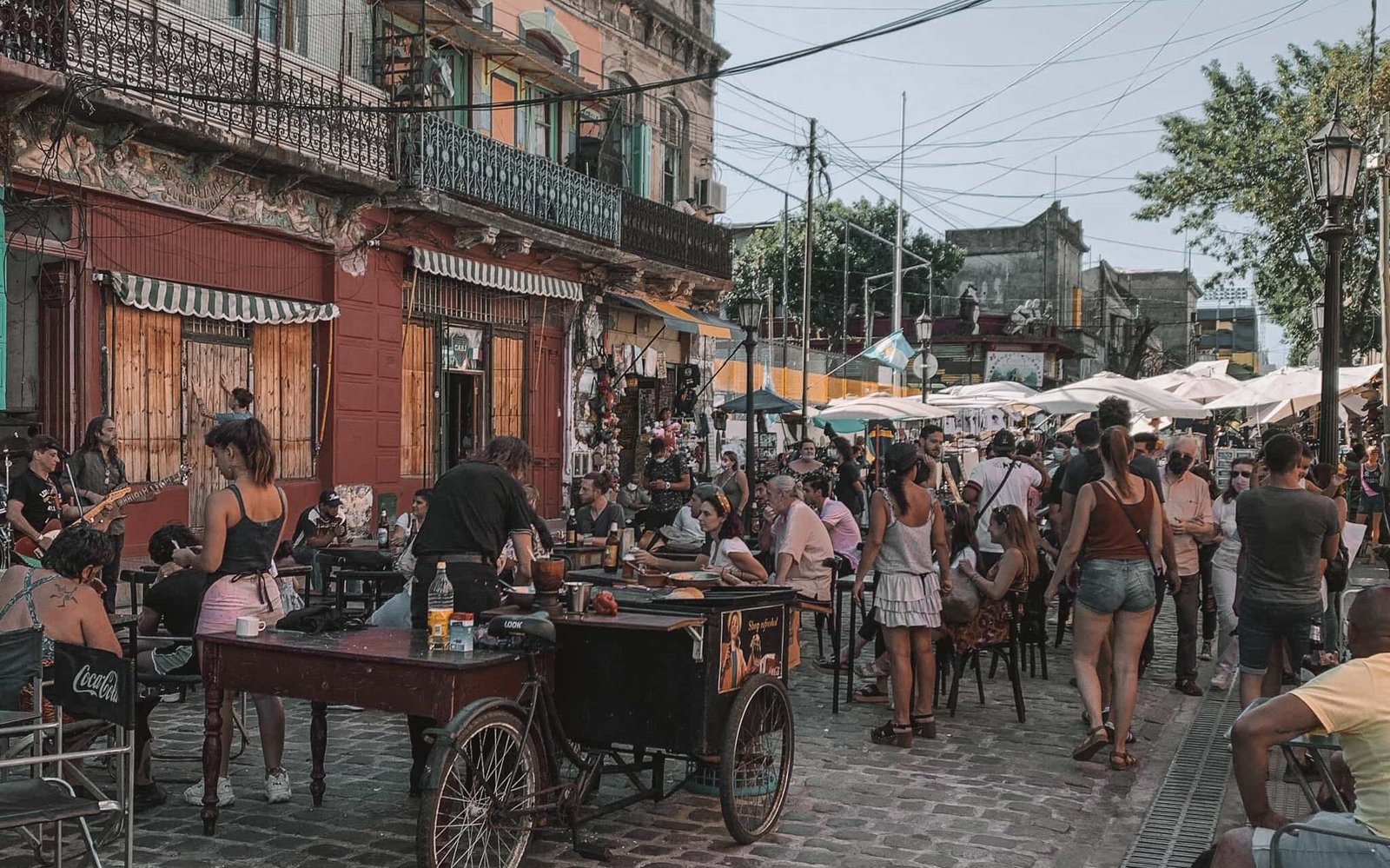 While Buenos Aires is a year-round destination, the spring (September-November) and fall (March-May) months are the most pleasant and the best time to visit Buenos Aires, with milder temperatures and colorful scenery.
Patagonia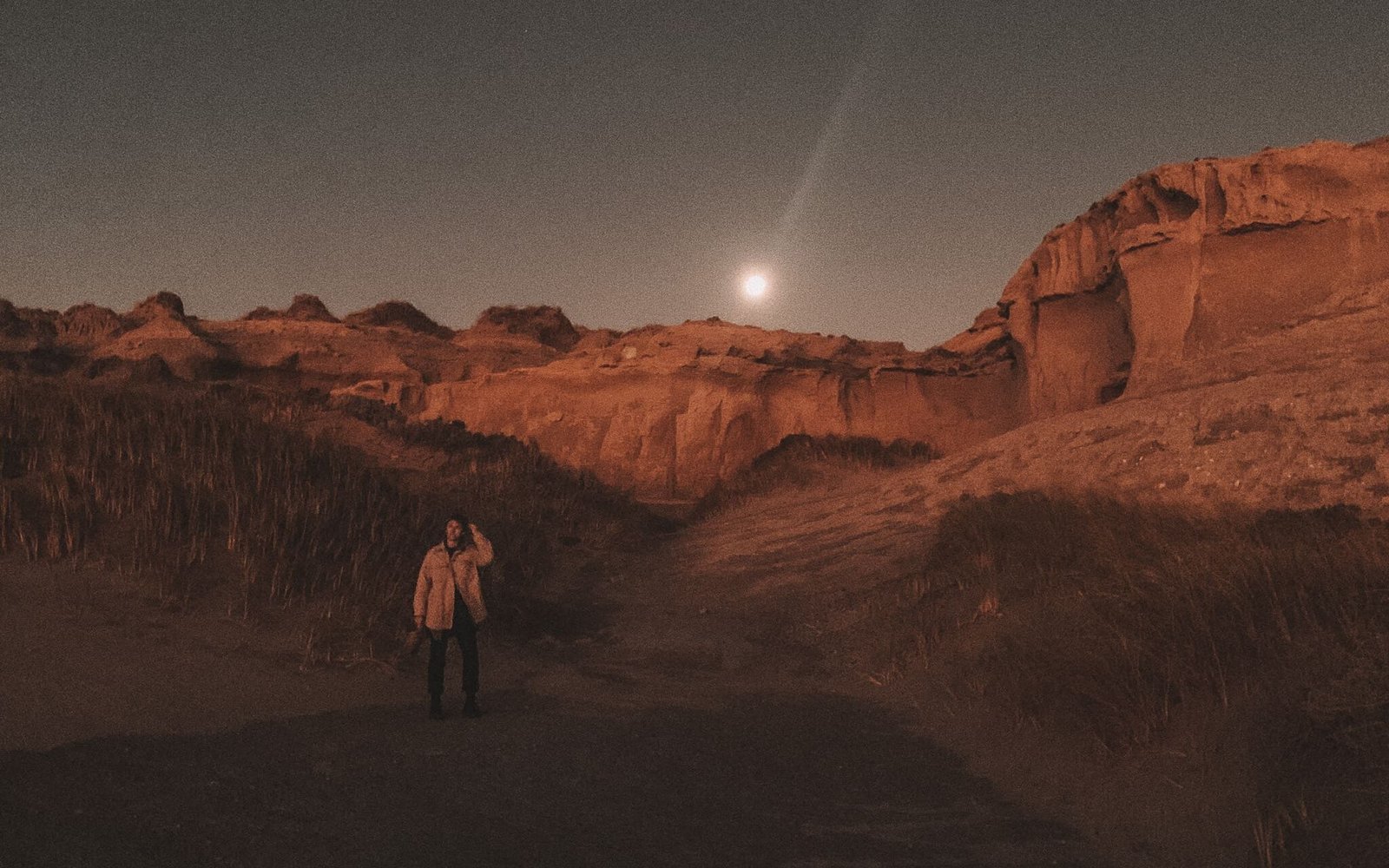 Summer (December-February) is the perfect time to visit Patagonia, when temperatures are warmer, and hiking trails in places like Torres del Paine and Los Glaciares National Parks are easily accessible.
Find some of the best activities in Patagonia:
Iguazu Falls
These spectacular falls are a year-round destination, but if you want to see them at their most powerful, the rainy season (December-March) is the best time.
The waterfalls are about a 12-hour stretch from Buenos Aires. Book transportation and get your tickets in advance:
Mendoza and Salta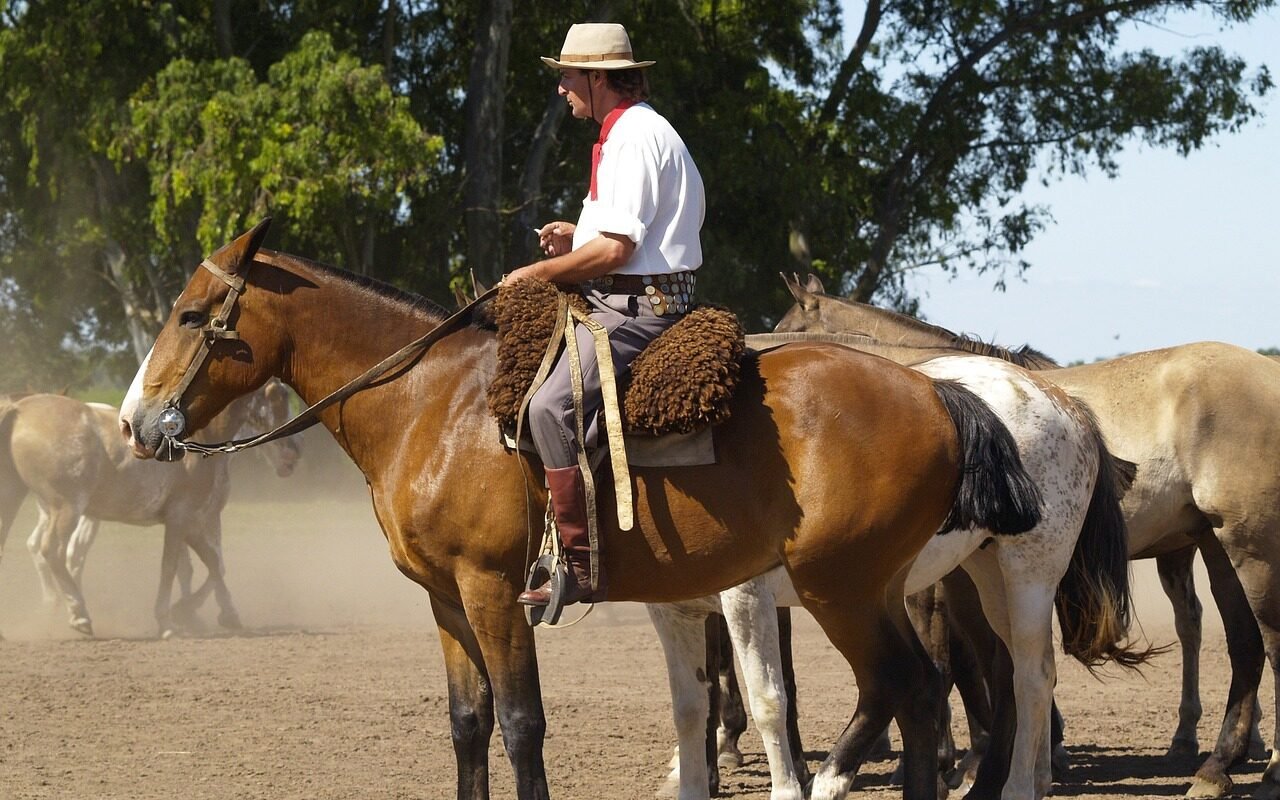 These wine regions are beautiful throughout the year, but the Autumn harvest season (March-May) is truly special. Vine leaves turn orange and yellow, and the Vendimia Wine Festival in Mendoza is a highlight.
Mendoza has some of the best vineyards and wines in the world. While there I can highly recommend doing a tour:
Bariloche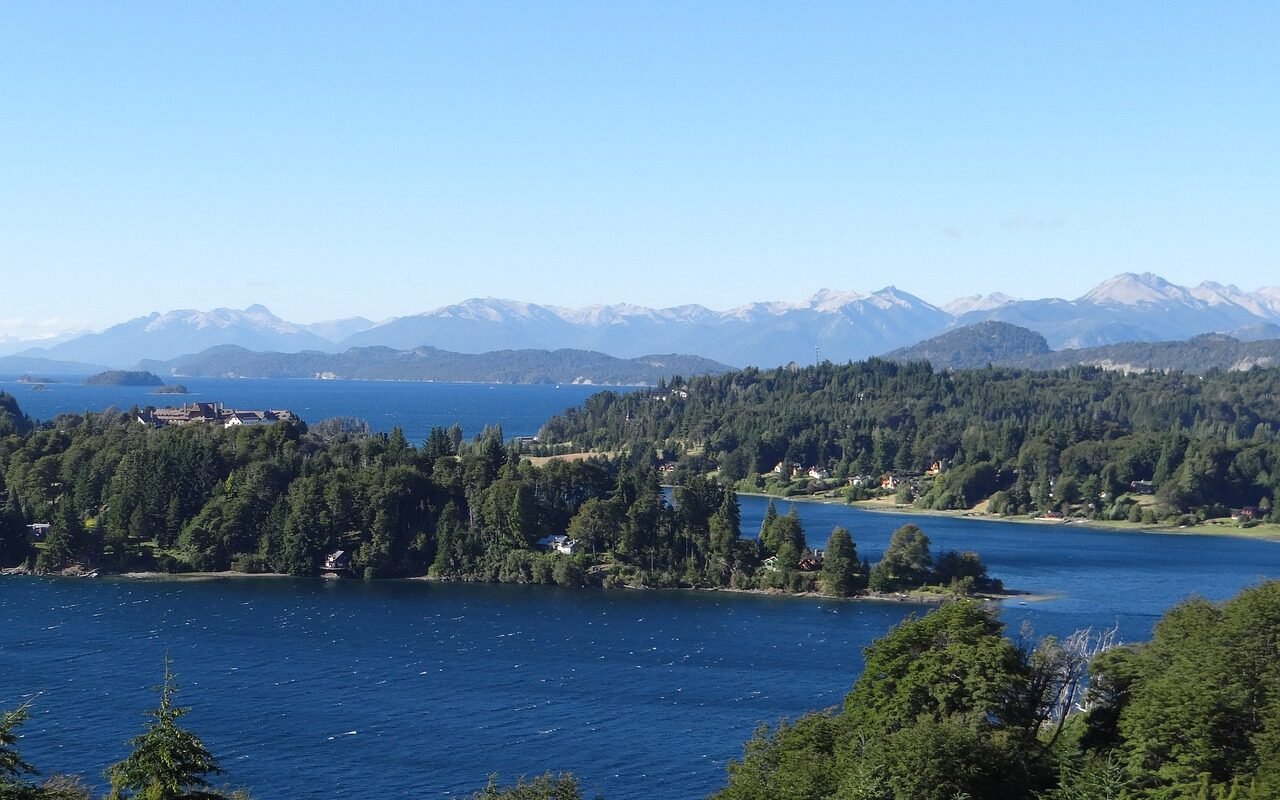 This beautiful lake region in Northern Patagonia is popular year-round. In the summer season (December-February), it's perfect for hiking, boating, visiting the lake district, and other outdoor activities, while in winter (June-August), it transforms into Argentina's skiing capital.
Ushuaia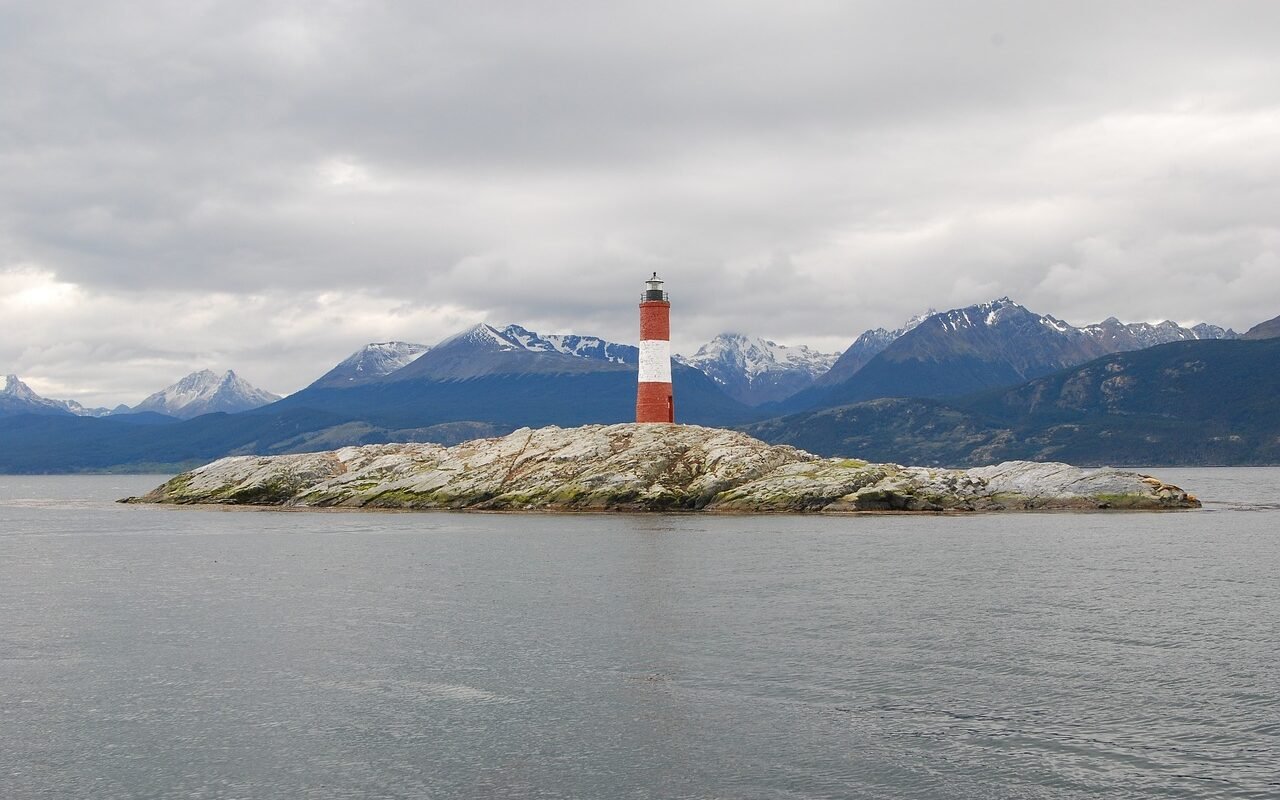 As the southernmost city in the world, Ushuaia has cold, snowy winters (June-August) perfect for winter sports and visiting icy glaciers. Summer (December-February) offers milder temperatures and mild weather, ideal for exploring Tierra del Fuego National Park, and Beagle Channel.
Peninsula Valdes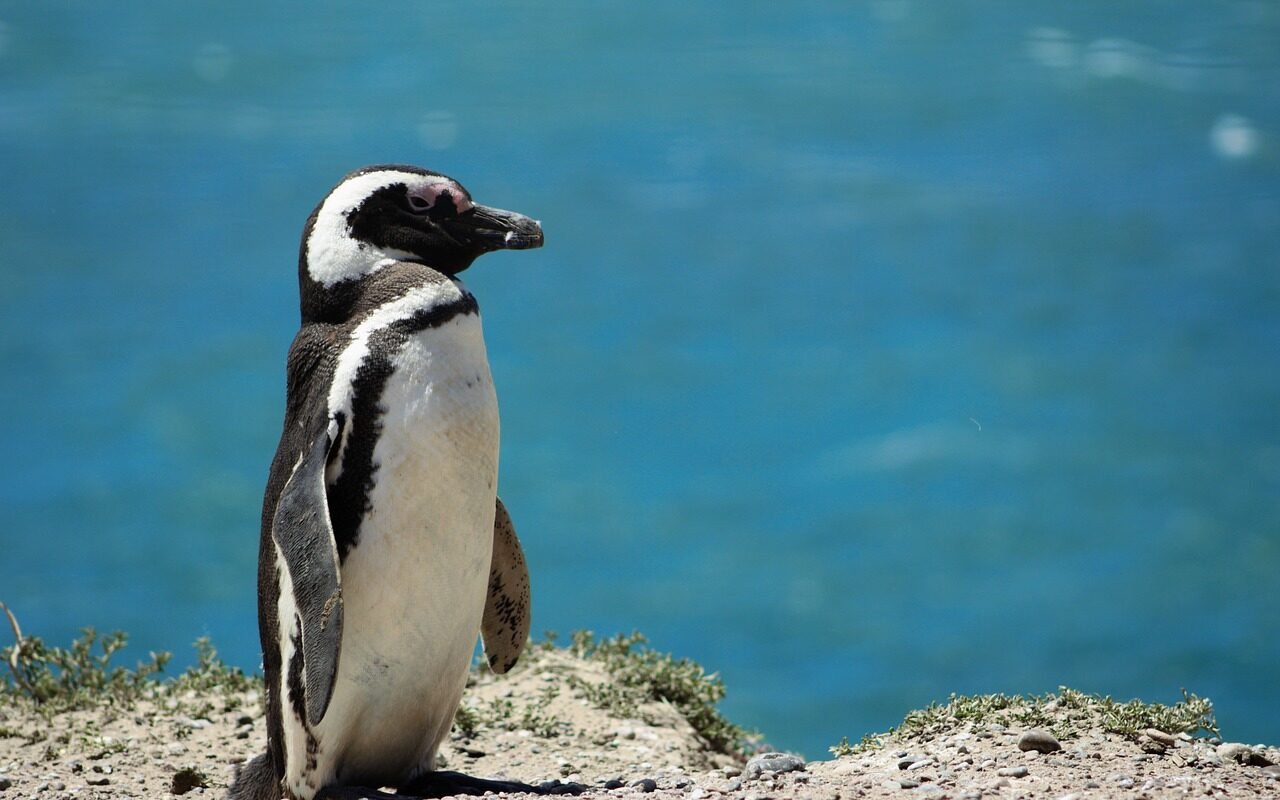 For wildlife enthusiasts, the best time to visit Peninsula Valdes is between June and Mid-December when you can spot Southern Right Whales. However, wildlife such as sea lions, penguins, and various birds can be seen throughout the year.
Cordoba
Known for its historic architecture and beautiful hills, Cordoba is best visited in the spring (September-November) and fall (March-May) when temperatures are comfortable, and the scenery is vibrant.
Jujuy and Salta
These Northwestern provinces are known for their rugged Andean landscapes, natural wonders, and indigenous culture. The winter dry season (June-August) is the ideal time to visit, with clear blue skies and pleasant temperatures. However, the colorful Carnival celebrations in February are also a significant draw.
Best Time to Visit Argentina Based on Activities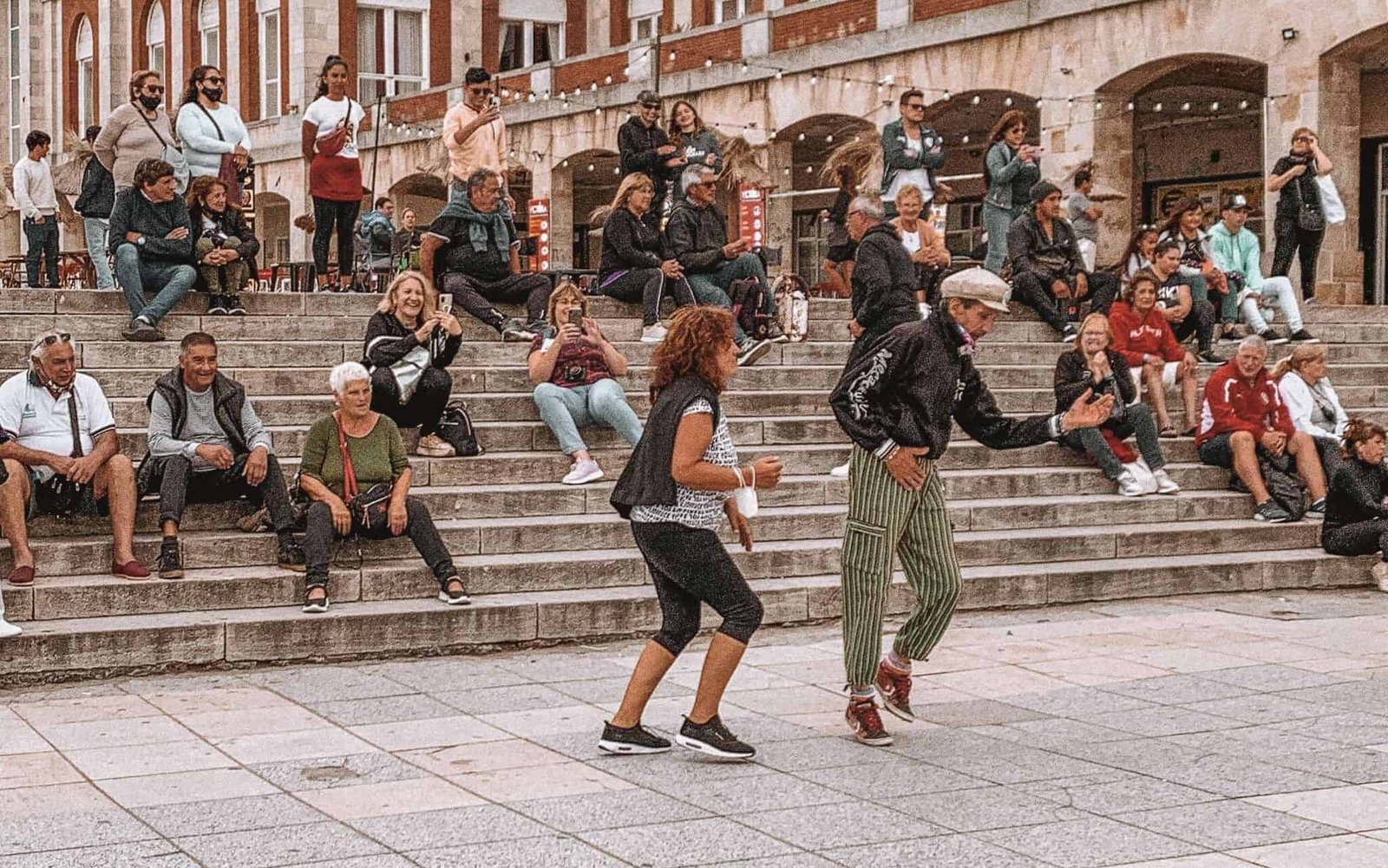 Whether you are an adventure enthusiast, a nature lover, a wine connoisseur, or a culture vulture, the best time to go to Argentina can vary based on the activities you prefer. Here's a guide to help you decide when to visit, based on popular activities:
Hiking
If hiking is your passion, the Argentine summer, which lasts from December to February, is the ideal time to visit. The weather is pleasant, and most trails are open. The Andean region, Patagonia, Los Glaciares National Park, and Tierra del Fuego are hiking paradises during these months. However, remember that this is also the peak season, so popular trails can be crowded.
Skiing
For winter sports enthusiasts, Argentina offers excellent skiing opportunities. The best time for skiing is during the winter months from June to August. Bariloche, Mendoza, and Ushuaia are well-known for their ski resorts, offering a variety of slopes for all levels of skiers and snowboarders.
Visiting Vineyards
Argentina is famous for its vineyards, particularly those producing the country's renowned Malbec wine. The ideal time to visit the vineyards is during the grape harvest season from late February to early May. This is when you can participate in harvest activities and enjoy numerous wine festivals, especially if you visit Mendoza and Salta. Another good time to visit is during the first spring season (September-November) when the vineyards are lush and green.
Whale Watching
Argentina is a fantastic place for whale watching, with the Valdes Peninsula and Puerto Madryn being the hot spots for such activity. The best time to observe Southern Right Whales is between June and December when these majestic creatures come to the peninsula's warm waters to breed and give birth.
Bird Watching
Argentina's vast geographical diversity makes it a haven for bird watchers. The best time for bird watching depends on the region. In the Ibera Wetlands, spring (September-November) and autumn (March-May) are fantastic for viewing a variety of bird species. In Patagonia, early summer (December-February) is excellent for spotting migratory birds.
Attending Festivals
Argentina hosts a variety of festivals throughout the year. If cultural experiences are your thing, plan your visit around some of the country's most significant events. Visit in February for the colorful Carnival celebrations in the north, or in March for the grape harvest festival in Mendoza. Explore Buenos Aires when it is buzzing with cultural events like the Buenos Aires Tango Festival in August and the International Jazz Festival in November.
Packing for Argentina: What You Need at Different Times
Packing for Argentina largely depends on the region and time of year you plan to visit.
For the summer months, lightweight clothing, good sunscreen, and comfortable footwear are recommended. However, if you're traveling to the northern regions, where it can be quite hot, a hat and insect repellent are also useful. Also, expect humid days during this period.
For winter, especially in Patagonia, it's essential to pack warm clothing, including a good quality coat, hats, gloves, and scarves. Also, a pair of sturdy boots is necessary if you're planning to hike or ski. If you come prepared it will be easier to enjoy the best snow in South America.
Sign up for my newsletter and receive a free packing list and weekly travel advice.
Booking Your Trip to Argentina
Choosing the best time to go to Argentina significantly impacts your travel experience, from flight prices to accommodation availability. It's generally recommended to book your trip a few months in advance.
Booking during the shoulder seasons (spring and autumn) could provide more affordable rates and fewer crowds of tourists. However, keep in mind the local events and festivals that could impact the availability and pricing.
Now, it's time for you to embark on your journey to the enchanting landscapes of Argentina. Explore its diverse regions, immerse yourself in its rich culture, and make unforgettable memories during the perfect time to visit Argentina.
Staying Safe in Argentina
When traveling to Argentina, as with any destination, maintaining safety should be a top priority. Argentina is one of the safest destinations in South America, but like anywhere, it's always wise to take precautions.
In urban areas such as Buenos Aires, be aware of your surroundings, particularly in crowded places like public transport or tourist hotspots, where petty crimes like pickpocketing could occur. Keep valuables out of sight, avoid less populated areas after dark, and be cautious when withdrawing money from ATMs. Consider traveling with an anti-theft travel bag to keep your belongings safe.
When venturing to more remote areas for outdoor activities, be mindful of weather conditions and local wildlife. Always check forecasts before heading out and ensure you have the appropriate gear. If hiking or exploring national parks, maintaining a safe distance from wildlife is crucial.
Health-wise, protect yourself against mosquito bites in regions where diseases like Dengue are endemic, particularly during the rainy season. Also, drink plenty of water and apply sunscreen to prevent heatstroke during summer.
Regardless of the time of year, you choose to visit, always stay informed about the local situation and follow safety guidelines to ensure your Argentinian adventure is both exciting and safe.
Final thoughts on the best time to visit Argentina
Argentina is a beautiful country that offers something for every traveler, regardless of the time of year. There's always something to explore from its vibrant cities to its diverse landscapes. Due to the large size of the country, the climate varies significantly. The Northern Hemisphere, in the very north of the country, provides extreme heat and humidity, while you find mild temperatures and cold winters down South.
Choosing the ideal time to visit Argentina depends on your interests and the top destinations you wish to explore, but no matter when you decide to visit, you're sure to have an unforgettable experience.
I hope you have a great time exploring Argentina. As one of my favorite South American travel destinations, I can't recommend it enough.
As usual, feel free to reach out or comment with any questions or additions!
//Josephine
FAQs about the best time to visit Argentina
What time of year is the weather best in Argentina?
Argentina's weather varies significantly depending on the region. Generally, spring (September to November) and autumn (March to May) offer the most pleasant weather across the country.
What time of year is best to visit the beaches of Argentina?
The ideal time to visit Argentina's beaches, and the Argentinian side of the Atlantic coast, is during the summer months, from December to February.
What month is the hottest in Argentina?
January is typically the hottest month in Argentina.
When should I go to Patagonia?
The perfect time to visit Patagonia is during the summer months, from December to February when there are warmer temperatures.
What is the off-season in Argentina?
The off-season in Argentina is generally the winter months of June, July, and August. However, this can vary depending on the region, with Patagonia being a popular winter destination.
The article may include affiliate links, meaning that I may receive affiliate compensation at no cost to you if you decide to purchase. Read more in my
Affiliate Disclosure.
BEST TRAVEL RESOURCES
BOOK YOUR FLIGHT: Not sure how to get the best and cheapest flights? I always use Skyscanner for the best deals. The best tip is to be flexible with dates and destinations if you want the cheapest options.
Alternatively, for frequent travelers, get a membership with Wayaway and receive a cashback on cheap flights and hotels every time you book! Via the link, you even get a 10% discount on your membership.
BOOK GREAT ACCOMMODATION: Booking great accommodation is not difficult but it sucks paying too much. Use Booking.com for the greatest hotel deals and Hostelworld for amazing hostel stays. Alternatively, you can sign up for Worldpackers to get FREE accommodation in exchange for your work.
BEST TRAVEL INSURANCE: Traveling without insurance is a mistake that you don't want to make - trust me I've tried. I'd suggest SafetyWing as they offer great and flexible policies - especially if you are traveling for a long time or a digital nomad. World Nomads is another great insurance with extensive coverage.
NEED HELP WITH YOUR VISA? Figuring out how and when you need a visa can be a bit of a jungle. iVisa is a very handy and user-friendly service.
HAS YOUR EU FLIGHT BEEN DISRUPTED? Use AirHelp as a service to get flight compensation on your European flights in case your flight was delayed, canceled, or disrupted in other ways. More often than not you are actually entitled to compensation.