I see you're gearing up to immerse yourself in Seoul's captivating blend of history, culture, and delectable cuisine.
Good choice!
I lived in this dynamic city for six months and it's safe to say, I know a thing or two about the best spots to lay your head after a day of sightseeing.
Wondering where to stay in Seoul?
No stress, I've got you covered.
From affordable hostels that feel like a home away from home to luxury hotels that offer a touch of glamour, I'm here to help you find the perfect base for your Seoul adventure.
Why Seoul is an Unforgettable Travel Destination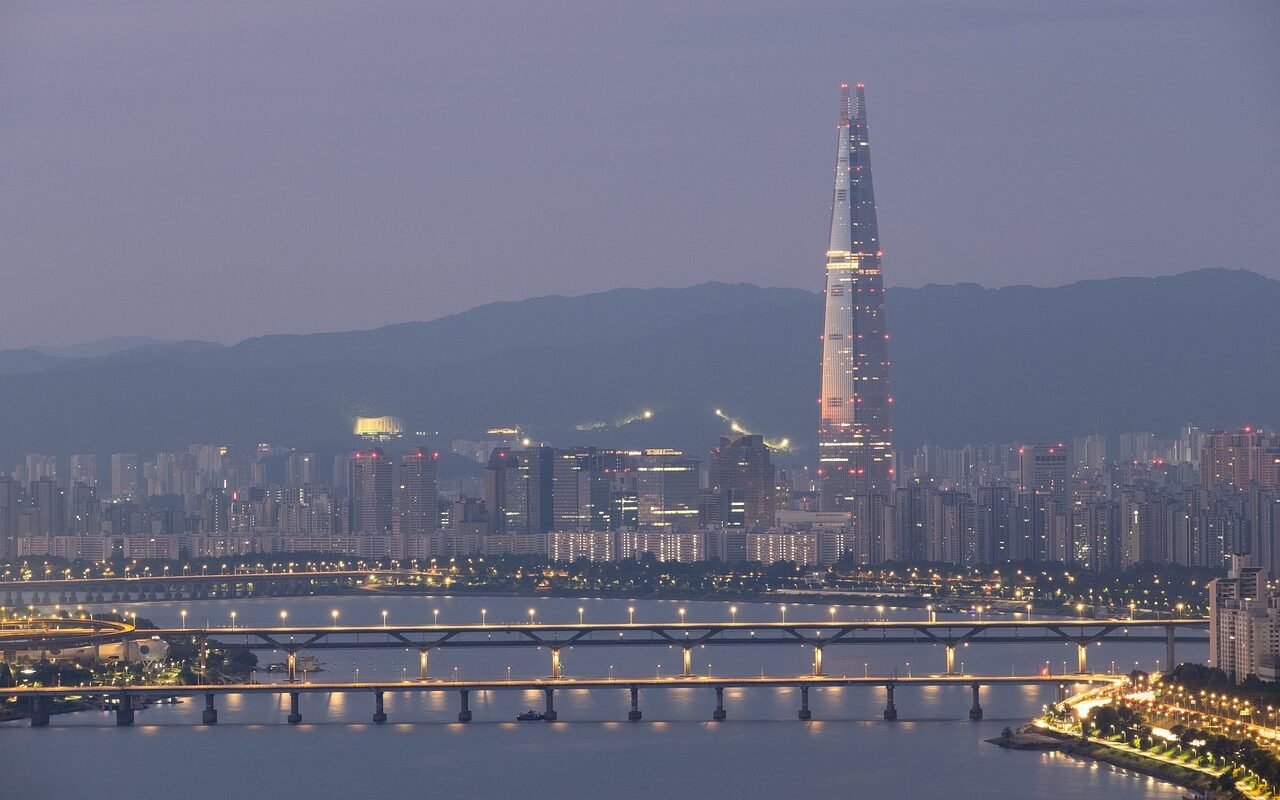 Seoul, the vibrant capital of South Korea, is a destination that has it all. It's a city where ancient traditions blend seamlessly with modern marvels, offering visitors an immersive and captivating experience.
Here are a few reasons why Seoul should be at the top of your travel bucket list:
Rich Cultural Heritage
Seoul is a city deeply rooted in history, with a rich cultural heritage that dates back centuries. From UNESCO World Heritage sites like the magnificent Changdeokgung Palace and the historic Jongmyo Shrine to the traditional Bukchon Hanok Village, where traditional Korean houses dot the narrow alleyways, Seoul offers a glimpse into the country's fascinating past.
Modern Marvels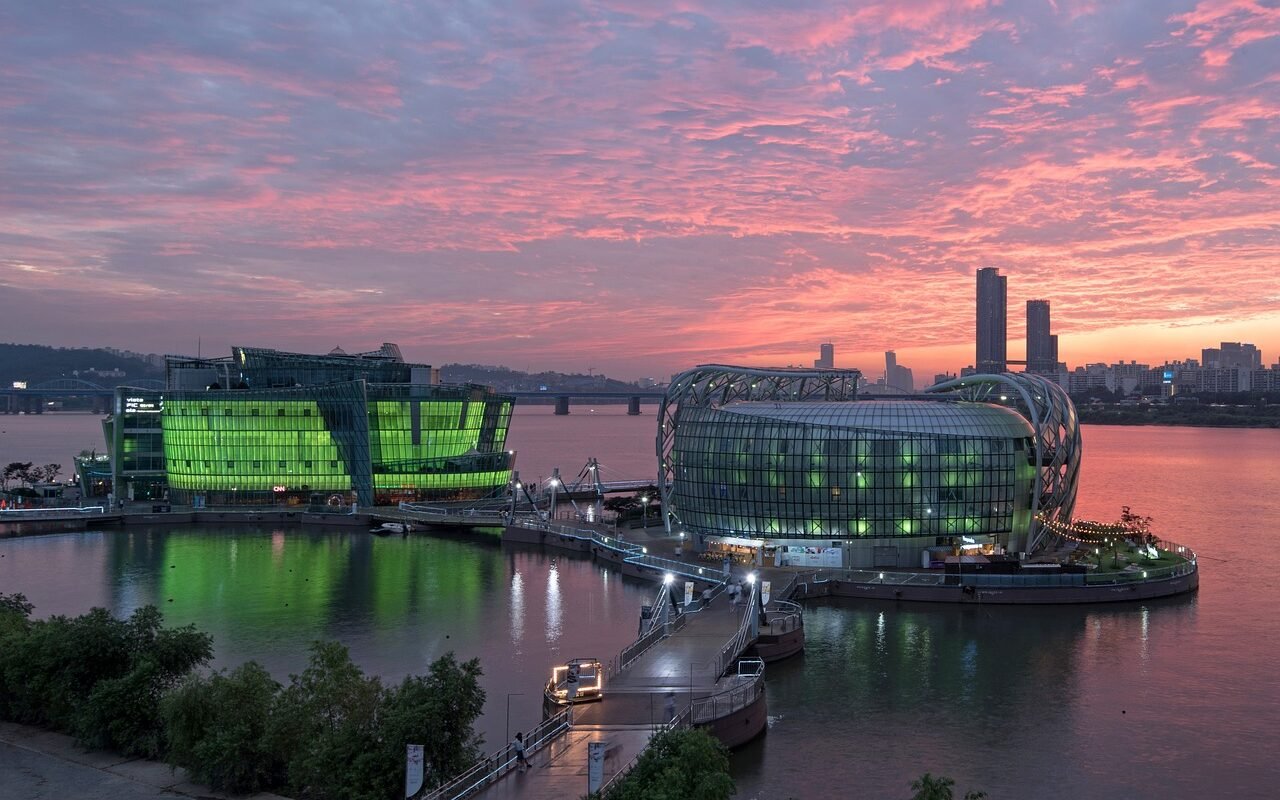 As much as Seoul cherishes its traditions, it is also a city at the forefront of modernity. The towering skyscrapers of the Gangnam district, the bustling shopping streets of Myeongdong, and the futuristic Dongdaemun Design Plaza are just a few examples of the city's innovative architecture and cutting-edge design.
Foodie Paradise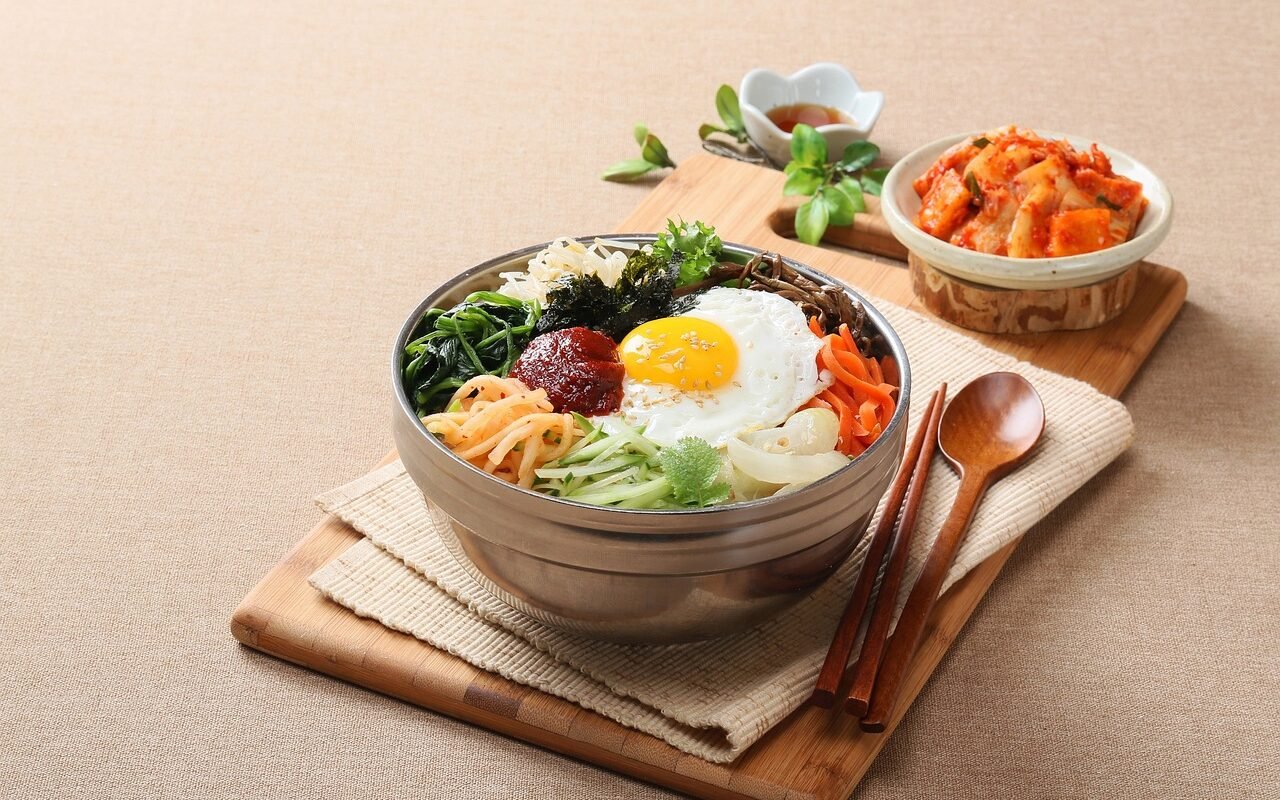 Seoul is a true haven for food lovers with its unique food culture. From sizzling street food stalls offering mouthwatering treats like tteokbokki (spicy rice cakes) and samgyeopsal (grilled pork belly), to traditional Korean barbecue restaurants and trendy cafes serving up artisanal coffee, Seoul's culinary scene is diverse and tantalizing. The main street in Myeongdong, for instance, is a great spot to try all types of Korean street food.
Shopping Extravaganza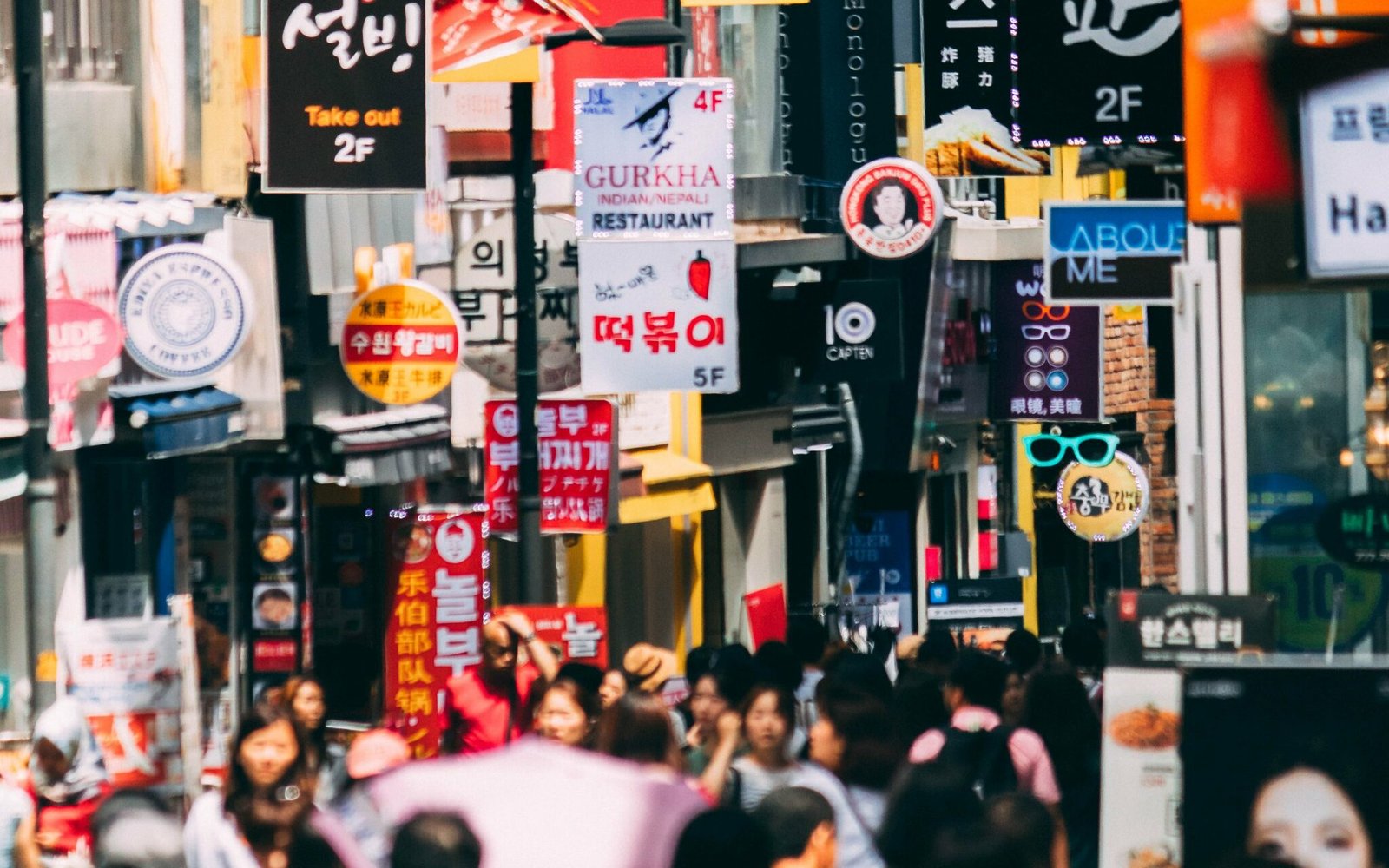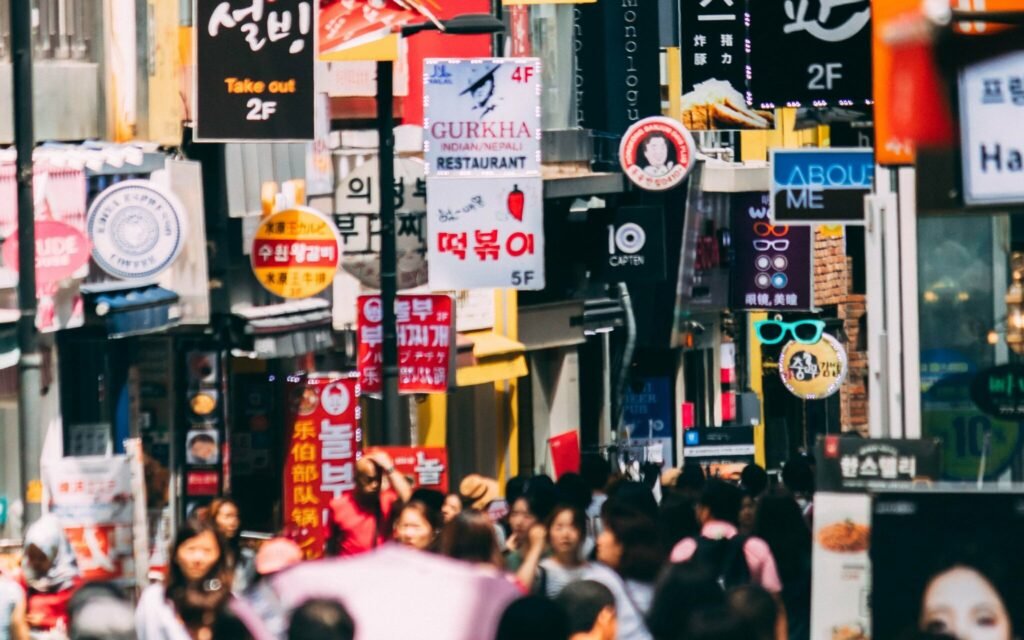 If you're a shopaholic, Seoul is a dream come true. The city is known for its shopping districts like Myeongdong, Insadong, and Hongdae, where you can find everything from high-end fashion brands to unique local crafts and K-pop merchandise. The shopping malls and department stores are great and offer everything anyone might be looking for during their South Korea trip.
Warm and Welcoming People
One of the most memorable aspects of visiting Seoul is the warm hospitality of the locals. Koreans are known for their kindness, helpfulness, and genuine friendliness toward visitors. Whether you need directions or recommendations or simply want to strike up a conversation, you'll feel welcome and embraced by the local community.
Exciting Nightlife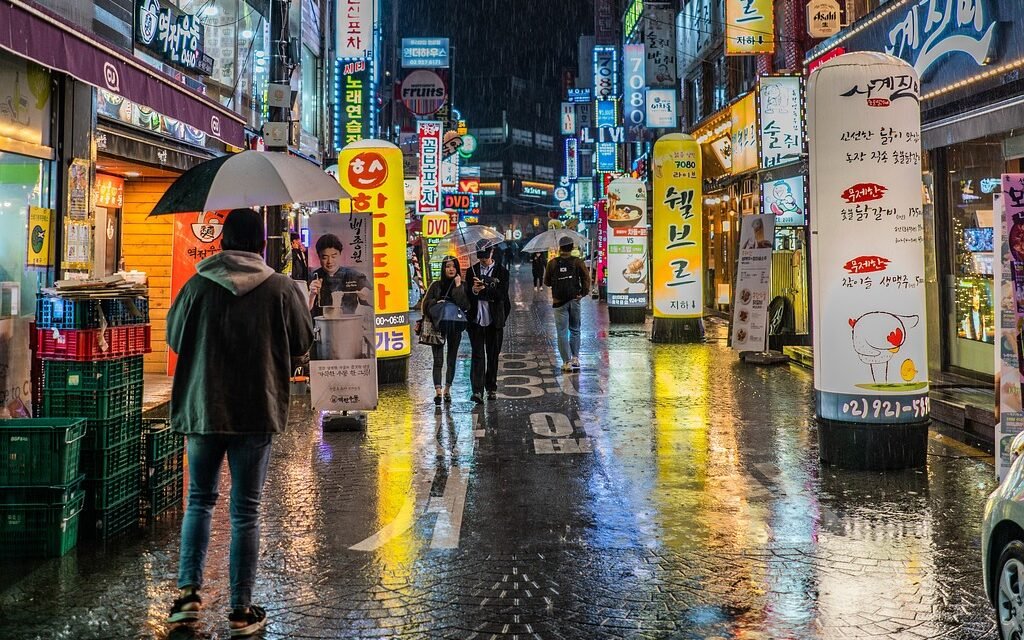 When the sun sets, Seoul comes alive with a vibrant nightlife scene. From trendy bars and clubs in Gangnam to live music venues in Hongdae, there's always something happening in the city after dark.
Whether you're into dancing, karaoke, or enjoying a quiet drink with friends, Seoul offers diverse entertainment options to suit every taste.
Seoul is a city that captivates with its blend of old and new, offering a truly unique and unforgettable travel experience.
So pack your bags, immerse yourself in the rich culture, indulge in delicious cuisine, and let Seoul work its magic on you.
Factors to Consider When Choosing Accommodation
When selecting where to stay in Seoul, it's a good idea to consider several key factors to ensure a pleasant and convenient stay. Here are some important aspects to keep in mind when making your decision:
Budget
Determine your budget range for accommodation and look for options that fit within that range. Seoul offers many choices, from budget-friendly hostels to luxurious hotels. Setting a budget will help you narrow down your options and find the best value for your money.
Proximity to Attractions
Consider the proximity of your accommodation to the main attractions and points of interest you plan to visit in Seoul.
Staying near popular areas like Myeongdong, Hongdae, or Insadong can offer easy access to shopping, dining, and cultural experiences.
Choosing a location close to public transportation, such as subway stations or bus stops, can also make it more convenient to explore the city.
Transportation Accessibility
Evaluate the transportation options available near your accommodation. Seoul's efficient subway system and extensive bus network make it easy to get around the city.
Choosing a location with good transportation links can save you time and make your sightseeing adventures more convenient.
Additionally, consider if the accommodation is close to major transportation hubs like airports or train stations, especially if you plan to take day trips or continue your journey to other destinations.
Safety
Prioritize your safety by researching the safety reputation of the neighborhood where your accommodation is located.
Seoul is generally a safe city, but like any other urban area, it's essential to exercise caution and choose accommodations in well-lit and populated areas.
Reading reviews from previous guests and checking travel advisory resources can provide valuable insights into the safety of specific neighborhoods.
Available Amenities
Consider the amenities and services offered by the accommodation. Depending on your preferences, you might value amenities such as free Wi-Fi, breakfast options, on-site dining, fitness facilities, laundry services, or a 24-hour front desk.
Make a list of the amenities that are important to you, and use it as a guide when comparing different accommodation options.
Where to stay in Seoul on a budget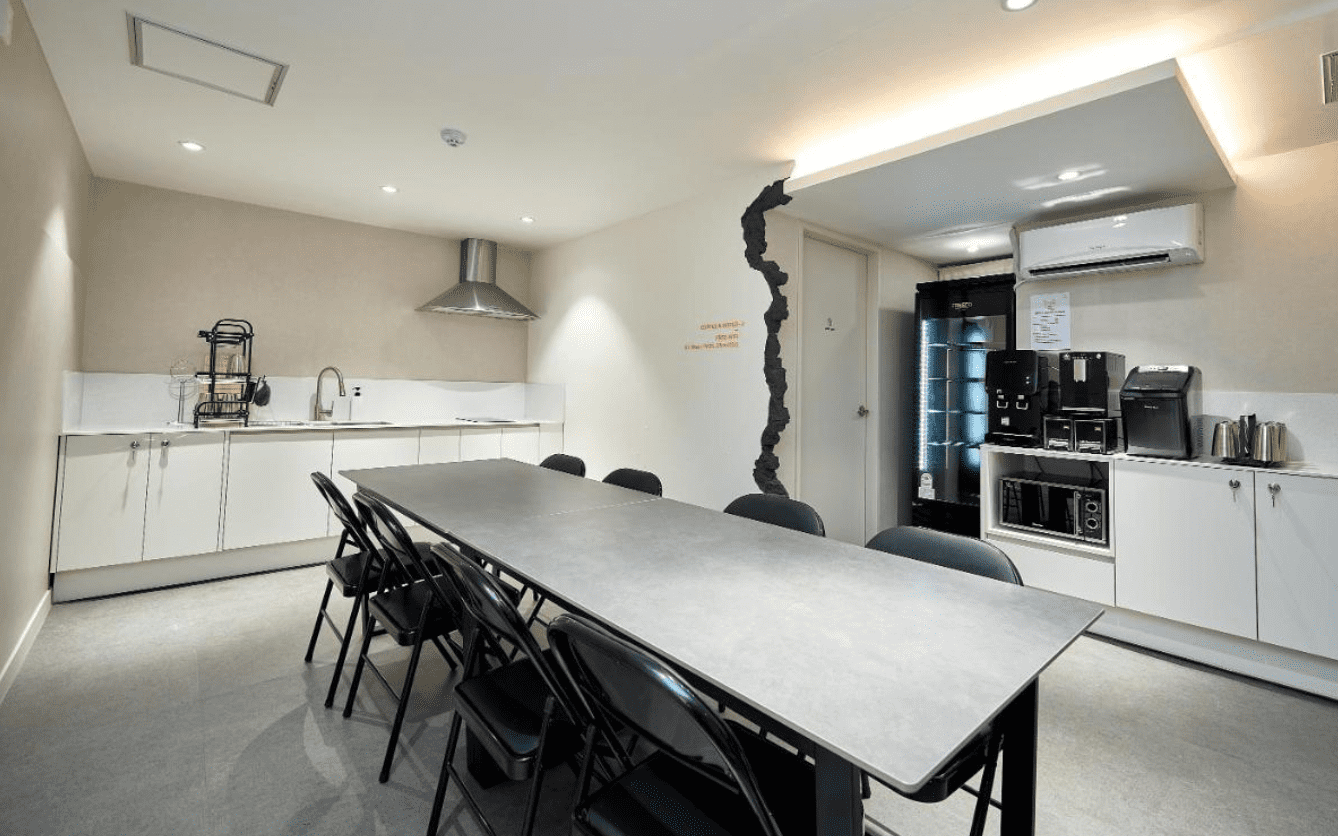 A budget-friendly haven, Life in Euljiro offers comfortable dormitories and private rooms. Life in Euljiro offers air-conditioned rooms complete with flat-screen TVs, located in the bustling Jung-Gu district of Seoul.
The hotel is near several popular tourist attractions, including Gwangjang Market, Changdeokgung Palace, Seoul Tower, and Myeongdong Station, making it a perfect hub for your Seoul adventure.
Just a short 1.8km away you'll find the tranquil Jogyesa Temple, and a mere 2km journey brings you to the Dongwha Duty-Free Shop, a haven for shoppers. For active travelers, these sites are even within walking distance.
Each room in this capsule hotel provides guests with a comfortable seating area. The spacious rooms are also equipped with private bathrooms that include showers and hairdryers and offer free Wi-Fi to keep you connected.
A handy addition is the in-room refrigerator, the perfect location for storing your favorite korean snacks.
Some of the popular attractions nearby include Myeongdong Cathedral, Bangsan Market, and Jongmyo Shrine, making Life in Euljiro the perfect base for exploring all that Seoul has to offer. All in all, Life in Euljiro could be the best budget hotel for travelers looking to stay in central Seoul.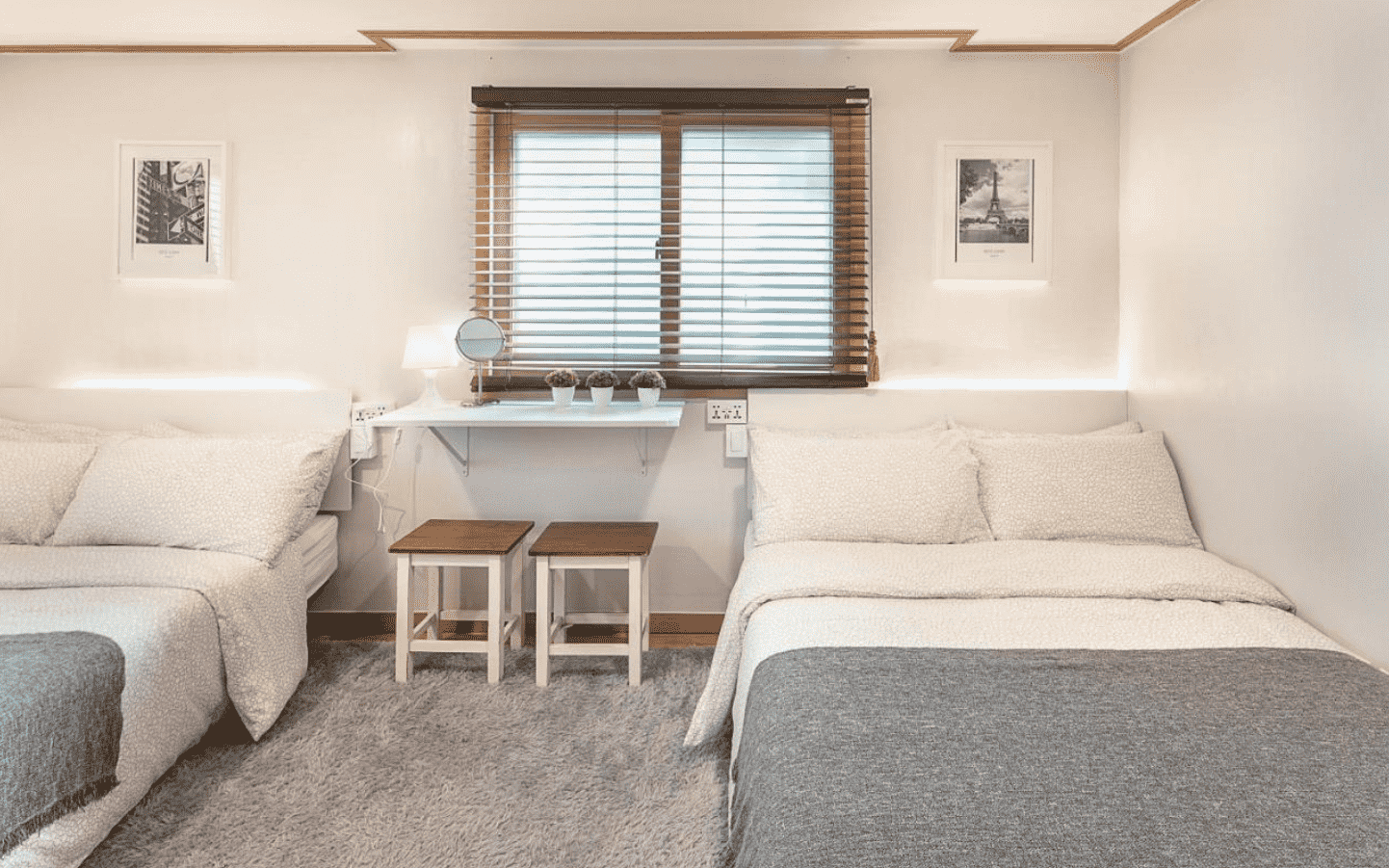 Studio41, your home away from home, welcomes you with a seamless self-check-in procedure and budget accommodation.
Tucked away in a serene residential area, it's just a brief 500-meter walk from the vibrant shops and dining spots of Hongdae Street.
The cherry on top?
A unique rooftop garden where you can try your hand at planting your very own veggies. And to stay connected, complimentary Wi-Fi is provided in all shared spaces.
Inside each modern, air-conditioned room, you'll find all the comforts of home. There's a cozy mini kitchen, a stovetop for your culinary adventures, and even a washing machine for freshening your clothes. The private bathrooms in modern rooms come complete with a shower and hairdryer for all your grooming needs.
With its great central location, Studio41 is only a 10-minute leisurely walk from the Hongik University Subway Station in the pulsating heart of Hongdae.
Furthermore, a short 20-minute drive takes you to famous locales including the shopping paradise of Myeongdong, the buzzing Namdaemun Market, and the lively Dongdaemun area.
With a prime and central location only 150 meters from exit 5 of Myeongdong Metro Station (Line 4), 57 Myeongdong Hostel is a haven for travelers. It offers private rooms complete with Wi-Fi and stunning city views.
Each room is comfortably furnished, featuring a clothes rack, a flat-screen TV, adjustable air conditioning, and your very own bathroom complete with a shower and hairdryer.
A continental free breakfast is served daily in the communal kitchen. The shared living area is fitted with water purifiers, internet-ready computers, and a washing machine for guest convenience.
The rooftop terrace is a serene spot for guests to unwind and enjoy the view.
Centrally located at the doorstep of the bustling Myeongdong shopping district, 57 Myeongdong Hostel has a good central location for your Seoul adventure.
If you enjoy walking, you have many great attractions within walking distance. These include the Namsan Tower, Bukchon Hanok Village, and Myeongdong shopping street.
Just a 20-minute bus ride will take you to the lively Sinchon and Hongdae areas. A 10-minute metro ride to the south will land you at Seoul Station, a hub of activity in the city.
Best Mid-Budget Choices to Stay in Seoul
Boasting a great location in Seoul, ARA125 offers air-conditioned rooms, a cozy shared lounge, and free Wi-Fi for your convenience.
The property is placed close to several popular landmarks: it's just 1.2 km away from Dongwha Duty-Free Shop, 1.9 km from the historic Jongmyo Shrine, and 2 km from the vibrant Bangsan Market.
The famed Gwangjang Market is 1.8 km away, while the bustling Namdaemun Market is within walking distance, a mere 1.2 km from the hostel.
Every accommodation in the hostel is equipped with a TV. Some also boast breathtaking city views and come with private bathrooms.
All rooms come with bed linen and towels for your comfort.
ARA125 serves a hearty American breakfast each day, kickstarting your Seoul adventures on a high note.
When you're ready to explore, several popular attractions are nearby, including the beautiful Myeongdong Cathedral, the busy Myeongdong Station, and the serene Jogyesa Temple.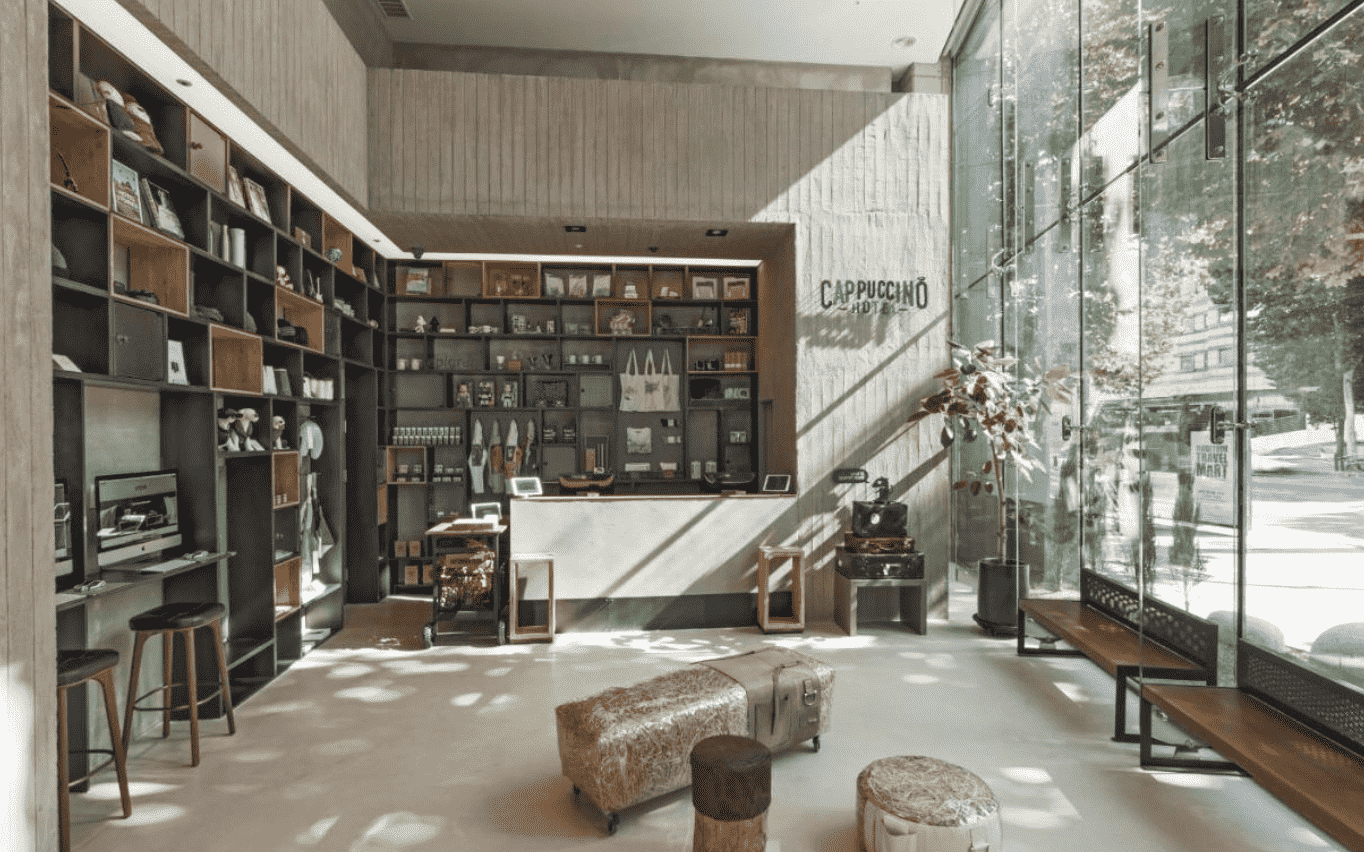 Hotel Cappuccino stands out as a unique stay in Seoul, offering a cozy atmosphere, modern rooms, excellent coffee, and a library's worth of books to enjoy.
Centrally located in Seoul, it provides free Wi-Fi throughout the premises. Guests can dine at the on-site restaurant and unwind at the bar. Additional private parking is also available for guests.
Each room comes with a TV and a tea/coffee maker to start your day off right. If you're traveling with a furry friend, some rooms are pet-friendly.
The private bathrooms are stocked with a hairdryer and complimentary toiletries for your comfort. The modern hotel also ensures a comfortable temperature year-round with a centrally controlled heating and air conditioning system.
Hotel Cappuccino features a 24-hour front desk to assist with all your needs. For business travelers, a business center is available, and a gift shop offers souvenirs and essentials.
The hotel is strategically situated just 2.6 km from Cheongdam-dong, unique for its upscale shopping, and close to the COEX Convention Centre, which houses a vast shopping mall.
Perfectly situated in the heart of Seoul, OYO Myeongdong 5 Lodge offers air-conditioned rooms, a shared lounge, complimentary Wi-Fi, and a terrace for guests to enjoy.
The property is 1.9 km from Dongwha Duty-Free Shop, 2.2 km from Jogyesa Temple, and 2.4 km from Bangsan Market. Guests can utilize the shared kitchen and the tour desk, and secure storage for their belongings in the luggage storage area.
Every accommodation in the hostel includes a seating area and a flat-screen TV with satellite channels for entertainment. Each room has a private bathroom equipped with a hairdryer and a shower. All rooms at OYO Myeongdong 5 Lodge are outfitted with bed linen and towels.
A choice of a buffet or continental breakfast is served each day to kickstart your morning.
OYO Myeongdong 5 Lodge also provides an ironing service and business facilities such as faxing and photocopying for the convenience of business travelers.
Popular landmarks nearby include Myeongdong Station, Myeongdong Cathedral, and Namdaemun Market. Gimpo International Airport, the nearest airport, is 20 km away from OYO Myeongdong 5 Lodge.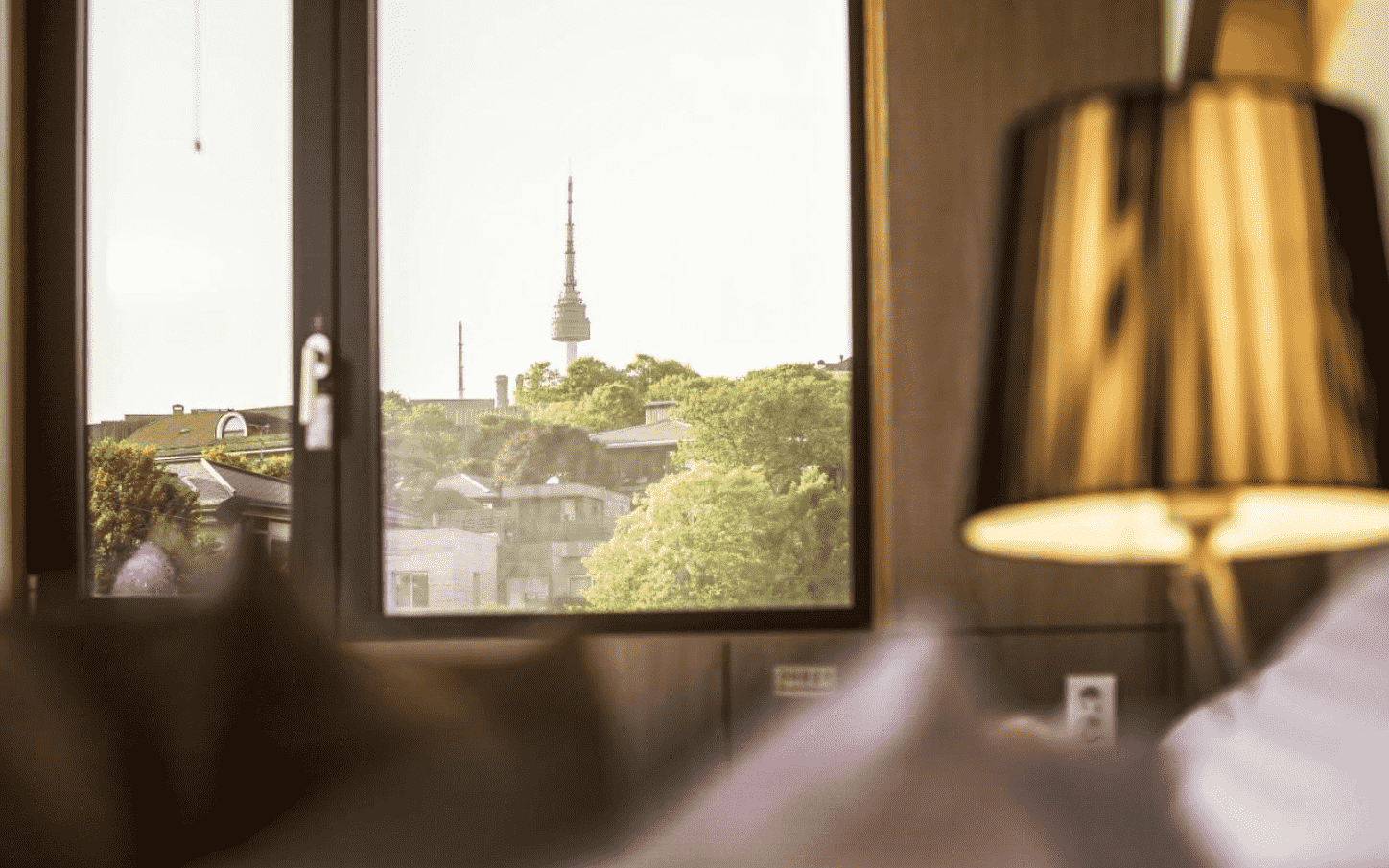 Located just steps away from Itaewon Subway Station (Line 6), Hamilton Hotel invites you to experience modern comfort in the heart of Seoul's lively Itaewon District. This contemporary hotel offers well-appointed rooms with complimentary internet access and a range of amenities to ensure a delightful stay.
Relax during the summer months with a refreshing dip in the rooftop pool, or indulge in a rejuvenating session at the spacious sauna. The air-conditioned rooms feature a minimalist design and come equipped with essential amenities such as a cable/satellite TV, minibar, and en suite bathroom with hot shower facilities. Additional conveniences include ironing facilities for your clothing needs.
To make the most of your stay, take advantage of the hotel's tour desk, where friendly staff can assist you in planning day trips and exploring the city's attractions. Stay active and maintain your fitness routine at the well-equipped gym. For any business requirements, the hotel offers a dedicated business center. With a 24-hour front desk, the attentive staff is always available to cater to your needs.
As for dining options, the hotel's main restaurant offers a laid-back atmosphere where you can savor a delectable variety of Korean and Western dishes. For a truly authentic culinary experience, make sure to visit Maple Tree House, where you can indulge in the mouthwatering flavors of Korean barbecue.
For your convenience, the hotel provides complimentary parking with one space allocated per room, ensuring a hassle-free experience during your stay.
Best luxurious Stays in Seoul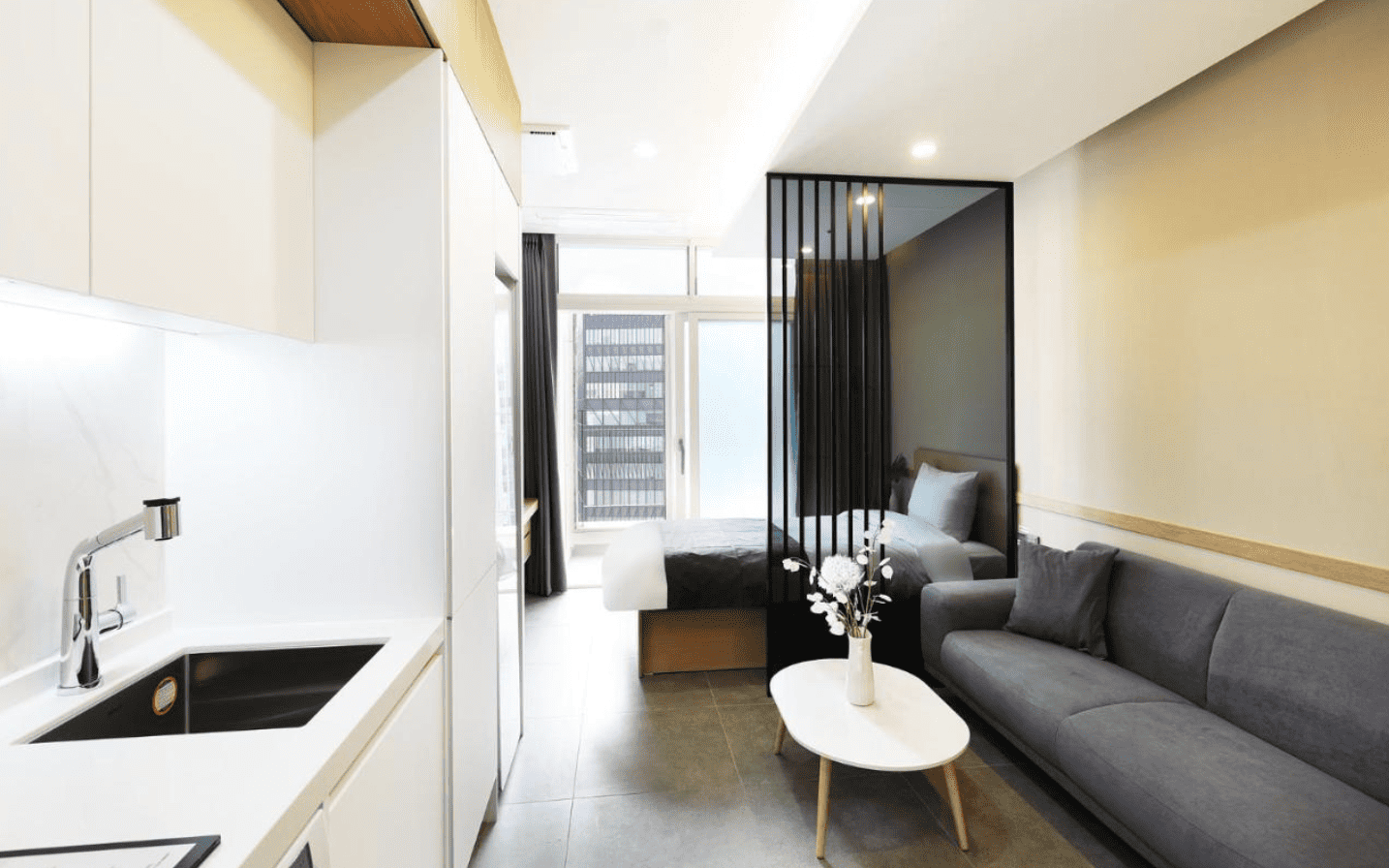 Positioned strategically in the Jung-Gu district of Seoul, the Stay Classic Hotel Myeongdong is a stellar choice for travelers. It's less than 1 km from Myeongdong Station, a 15-minute stroll from Myeongdong Cathedral, and a mere 300 meters from the bustling Namdaemun Market.
Iconic landmarks such as Changdeokgung Palace, Jongmyo Shrine, and Gyeongbokgung Palace are all approximately 2.6 km away. The hotel boasts a fitness center, a 24-hour front desk, and free Wi-Fi for your convenience.
Rooms are furnished with a kettle for your tea or coffee needs. Each room at Stay Classic Hotel Myeongdong offers a private bathroom featuring a bidet and a hairdryer, a flat-screen TV, and air conditioning for your comfort.
Some rooms even have a terrace for you to enjoy. A refrigerator is also included in each room for your convenience.
Guests have access to an on-site business center and laundry facilities.
Nearby attractions include the Dongwha Duty-Free Shop, the serene Jogyesa Temple, and Seoul Station.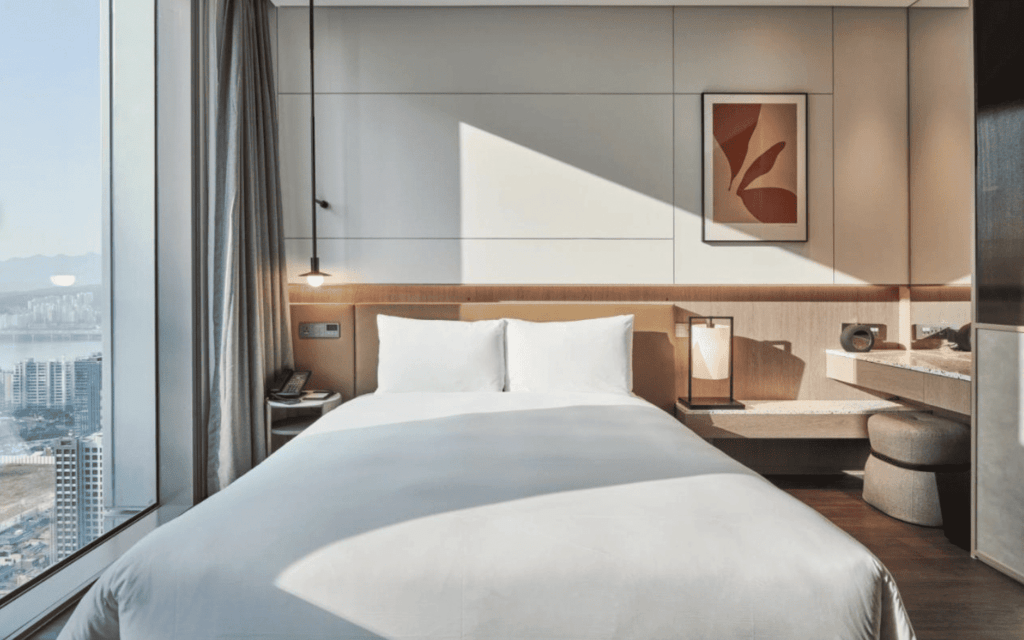 Located in Seoul, a mere 1.9 km from the National Museum of Korea, the Nine Tree Premier ROKAUS Hotel Seoul Yongsan offers to lodge complete with a fitness center, private parking, and a restaurant.
The hotel is conveniently placed around 3.7 km from Seoul Station and 4.6 km from Namdaemun Market. The hotel is also family-friendly with family rooms available.
Some rooms boast city views, and each room has a beautiful private bathroom for your convenience. However, all the spacious rooms provide a great stay in Seoul.
A daily buffet breakfast is served, and guests can enjoy a mix of American and Asian cuisines throughout the day.
The front desk operates 24/7, and the multilingual staff, proficient in English and Korean, is always available to assist.
Myeongdong Station is 5 km from Nine Tree Premier ROKAUS Hotel Seoul Yongsan, and Myeongdong Cathedral is 5.5 km away.
Experience a luxurious stay worthy of a superstar at Ananti at Gangnam. This top-tier accommodation, situated in Seoul, offers a five-star experience complete with private balconies for an exceptional view. You are guaranteed comfortable rooms at one of the best hotels in Seoul.
You can enjoy a plethora of amenities at this luxury hotel, including an on-site restaurant, round-the-clock front desk service, a seasonal outdoor pool, luggage storage facilities, and complimentary Wi-Fi. The property also boasts both an indoor and a seasonal outdoor swimming pool, a fitness center, and a terrace.
Each unit is equipped with air conditioning, a refrigerator, a minibar, and a coffee machine. The private bathrooms, furnished with a shower and slippers, are complemented by a captivating city view from the rooms.
For your safety and convenience, all rooms include a safety deposit box.
Kickstart your day with a choice of buffet, continental, or American breakfast provided by the hotel.
The Ananti at Gangnam is strategically located just 3.2 kilometers from Gangnam Station and about 3.9 kilometers away from the Bongeunsa Temple.
Most unique and traditional stays in Seoul
Nestled in the heart of Seoul, Bukchonmaru Hanok Guesthouse offers an exquisite garden, a terrace, a bar, and complimentary Wi-Fi throughout the premises. For any looking for a unique stay in Seoul, this hotel truly shows the traditional culture of South Korea.
The property is strategically located, approximately 2 km from Changgyeonggung Palace, 2.3 km from Gwangjang Market, and 2.6 km from Bangsan Market. The guesthouse is a non-smoking property and is centrally located just 800 m from Changdeokgung Palace. The area is in the middle of traditional Korean culture, tea houses, and right by the Bukchon Hanok Village.
Every room in the guesthouse is equipped with a balcony that offers city views. Rooms at Bukchonmaru Hanok Guesthouse also feature a private bathroom equipped with a shower and free toiletries.
All guest rooms provide air conditioning and a desk for your convenience.
Guests at Bukchonmaru Hanok Guesthouse can start their day with a delectable Asian breakfast.
Notable places of interest close to the guesthouse include the Jongmyo Shrine, Jogyesa Temple, and Gyeongbokgung Palace.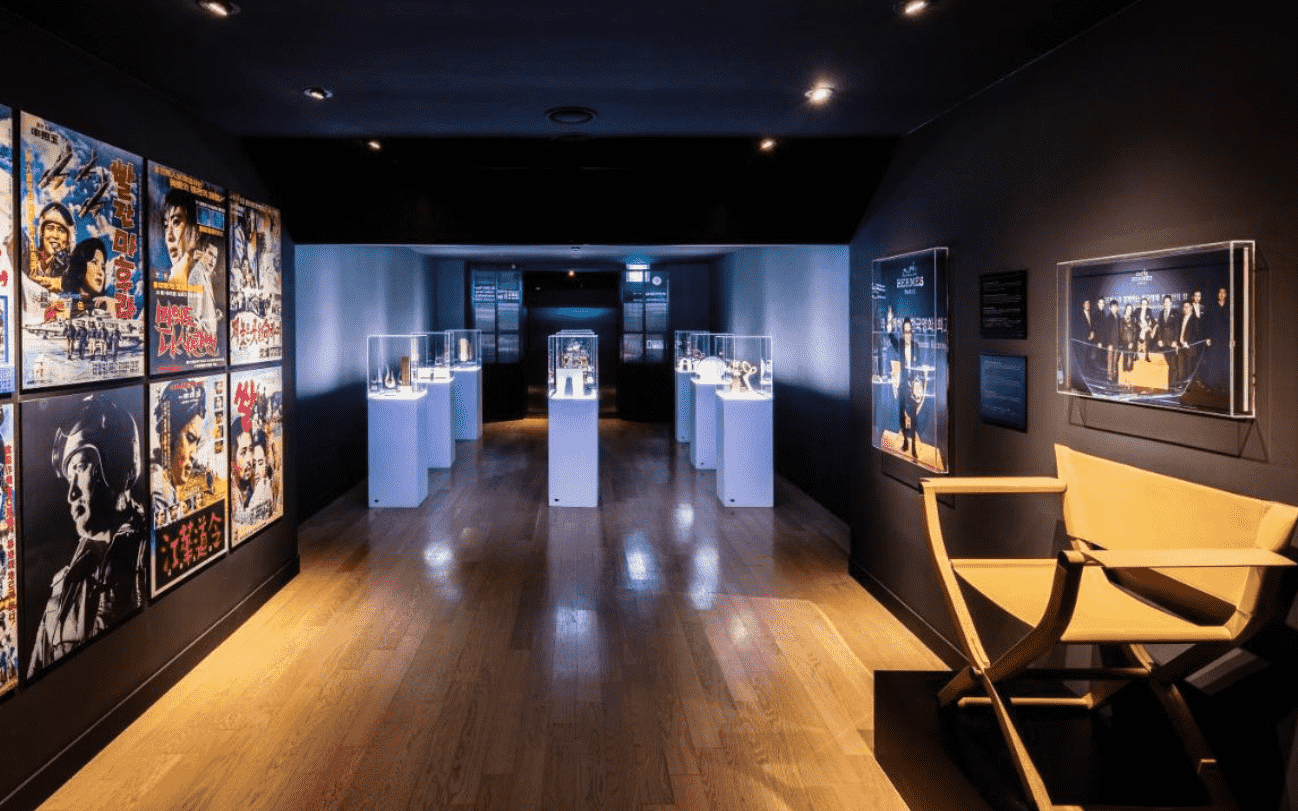 Exuding a unique cinematic theme, Hotel28 Myeongdong has the distinction of being the first Korean hotel to join the prestigious Small Luxury Hotels of the World Ltd.
Nestled in the heart of Myeongdong, this boutique hotel is a haven for shopaholics and provides a great stay in Seoul.
All rooms are furnished with an air purifier and a flat-screen TV for a comfortable and entertaining stay. The private bathrooms are luxuriously equipped with a free-standing bathtub, an electronic bidet, and complimentary toiletries.
To further add to its cinematic theme, film-inspired artworks are showcased on each floor.
Guests can enjoy a range of convenient facilities at the property. These include a picturesque rooftop garden, an in-house restaurant, a well-stocked library, and a fitness center. It also houses a gallery that promotes the artwork of emerging local artists.
Hotel28 Myeongdong is located within a seven-minute walk from Myeongdong Station (Line 4) and Euljiro 1-ga Station (Line 2). The hotel is a stone's throw away from Noon Square Mall and Myeongdong Art Theatre, just a three-minute walk away.
Situated with direct access to Euljiro 1-ga Subway Station and subway line, and the popular Lotte Department Store, this luxury hotel boasts a variety of 10 dining options and rooms equipped with LCD TVs. Guests are also invited to enjoy the fitness center and indulgent spa on site while enjoying the luxurious accommodations.
While you stay in Seoul, you want to be comfortable, and here you find contemporary comfortable rooms, adorned with plush carpeting, that offer mesmerizing views of the cityscape. They are well-appointed with a work desk, a minibar, and a safe for your valuables. The private bathrooms, stocked with bathrobes and slippers, feature a comfortable shower.
A culinary journey awaits guests with an array of cuisines to choose from, including French, Italian, Chinese, and local delicacies.
La Seine is a must-visit for its international buffet and interactive live kitchen.
The Peninsula Lounge & Bar is the perfect spot to unwind with a beverage and dessert, along with a sumptuous afternoon tea set. The surrounding area promises an engaging dining and nightlife experience.
After an exhausting day, guests can rejuvenate with a refreshing swim in the indoor swimming pool or a relaxing session in the sauna. The hotel also houses a tour desk to assist guests with day trip arrangements.
Nestled in the bustling Myeongdong area, Lotte Hotel Seoul is surrounded by a plethora of shopping and entertainment venues. A leisurely 10-minute stroll from the hotel will take you to the historic Namdaemun Gate and the lively Namdaemun traditional market.
Seoul's Best Areas to Stay In
When it comes to choosing where to stay in Seoul, it's essential to consider the unique vibes and attractions of each neighborhood. Here are some of the city's top areas and what makes them special:
Myeongdong
If you're a shopaholic or a food lover, Myeongdong is the place to be.
This bustling neighborhood is the epicenter of shopping, with its lively streets lined with an array of stores, boutiques, and department stores.
From popular global brands to local fashion finds, Myeongdong has it all. Don't miss the chance to indulge in mouthwatering and delicious street food as you explore this shopper's paradise.
Hongdae
Known for its youthful and artistic atmosphere, Hongdae is a haven for creative souls.
This neighborhood is home to Hongik University, which sets the tone for its vibrant art scene and indie music culture. The streets are adorned with colorful murals and filled with trendy boutiques, quirky cafes, and live music venues.
Hongdae truly comes alive at night, with its bustling clubs and bars offering an unforgettable nightlife experience.
Itaewon
Located in the heart of Seoul, Itaewon is a diverse and multicultural district that welcomes visitors from around the world. This is also where you find the Seoul Central Mosque close to the main street.
It has gained popularity among expats and travelers due to its international vibe and eclectic dining options.
You'll find a wide range of international cuisine, trendy bars, and unique souvenir shops. Itaewon is also famous for its lively nightlife scene and popular tourist attractions, attracting locals and tourists alike.
Gangnam
Known worldwide thanks to the catchy "Gangnam Style" song, this upscale district lives up to its glamorous reputation. Gangnam boasts luxurious shops, high-end boutiques, and stylish cafes.
This area is the perfect location for those seeking a taste of the city's modern and affluent lifestyle. Don't forget to snap a selfie with the iconic Gangnam Style statue during your visit.
Gangdam is in the new part of Seoul on the south side of the Han River. At this end of the city, you find highlights like Lotte World Tower, Seokchon Lake Park, The Olympic Park, Lotte World Amusement Park, and the Leeum Samsung Museum. You won't find many traditional hanok houses or people dressed in traditional Korean clothing. Instead, you will find modern Seoul and impressive skyscrapers.
Insadong
Experience the best of traditional Korean culture by staying in Insadong. This charming neighborhood is filled with antique shops, art galleries, and traditional teahouses.
Visit the renowned Jogyesa Buddhist Temple nearby for a spiritual retreat. Indulge in authentic Korean cuisine and explore the rich heritage of this nostalgic area.
Insadong is the perfect choice for immersing yourself in the cultural essence of Seoul.
Each of these neighborhoods in Seoul has its distinct charm, catering to different interests and preferences. Whether you're a shopaholic, an art enthusiast, a foodie, or simply looking to immerse yourself in the city's vibrant nightlife, you'll find a neighborhood that suits your style and creates memorable experiences.
The Best Time to Visit Seoul: Discovering the Ideal Season
Seoul, the dynamic capital of South Korea, offers a range of experiences throughout the year. Each season brings its unique charm, so the best time to visit depends on your preferences and interests.
Here's a breakdown of what to expect in each season:
Spring (March to May)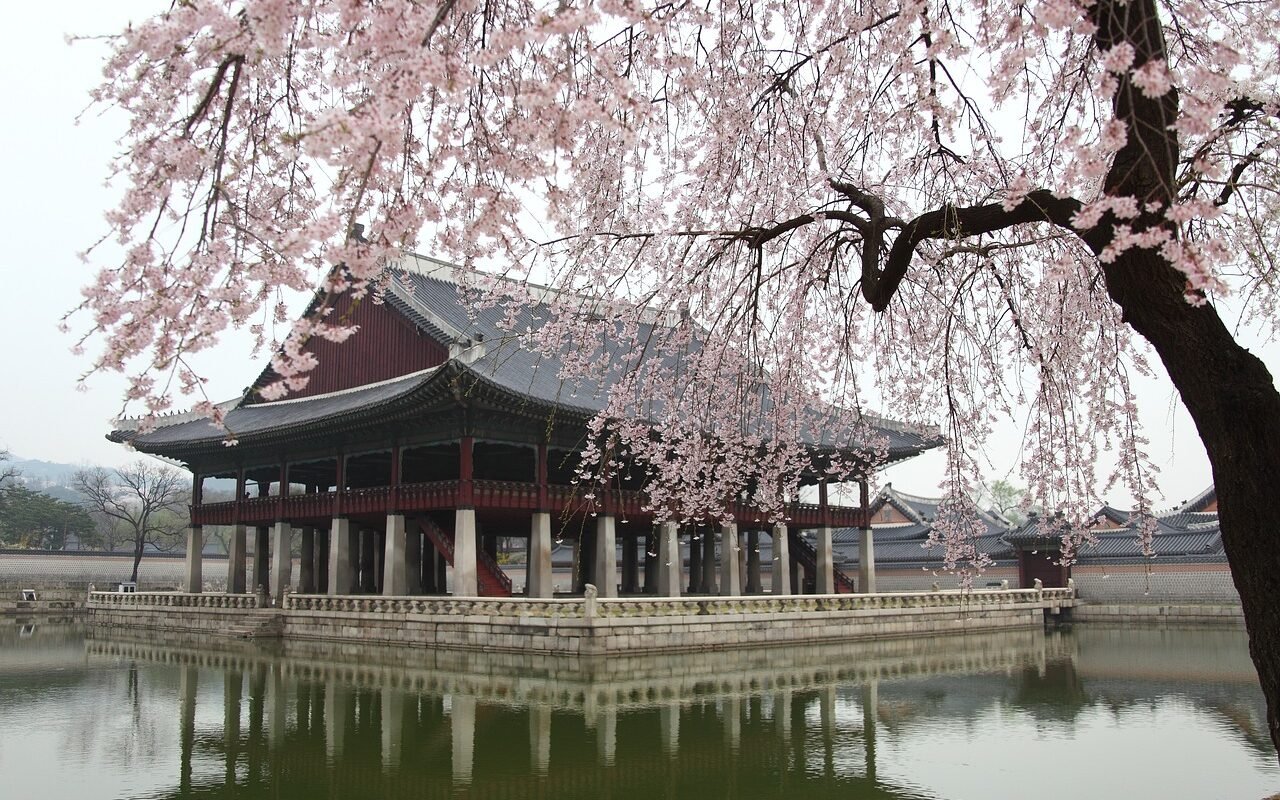 Spring is a magical time in Seoul when cherry blossoms paint the city in delicate shades of pink. The weather is mild, making it perfect for exploring outdoor attractions such as palaces, parks, and botanical gardens.
Spring is also the season for various festivals, including the renowned Yeouido Cherry Blossom Festival.
Summer (June to August)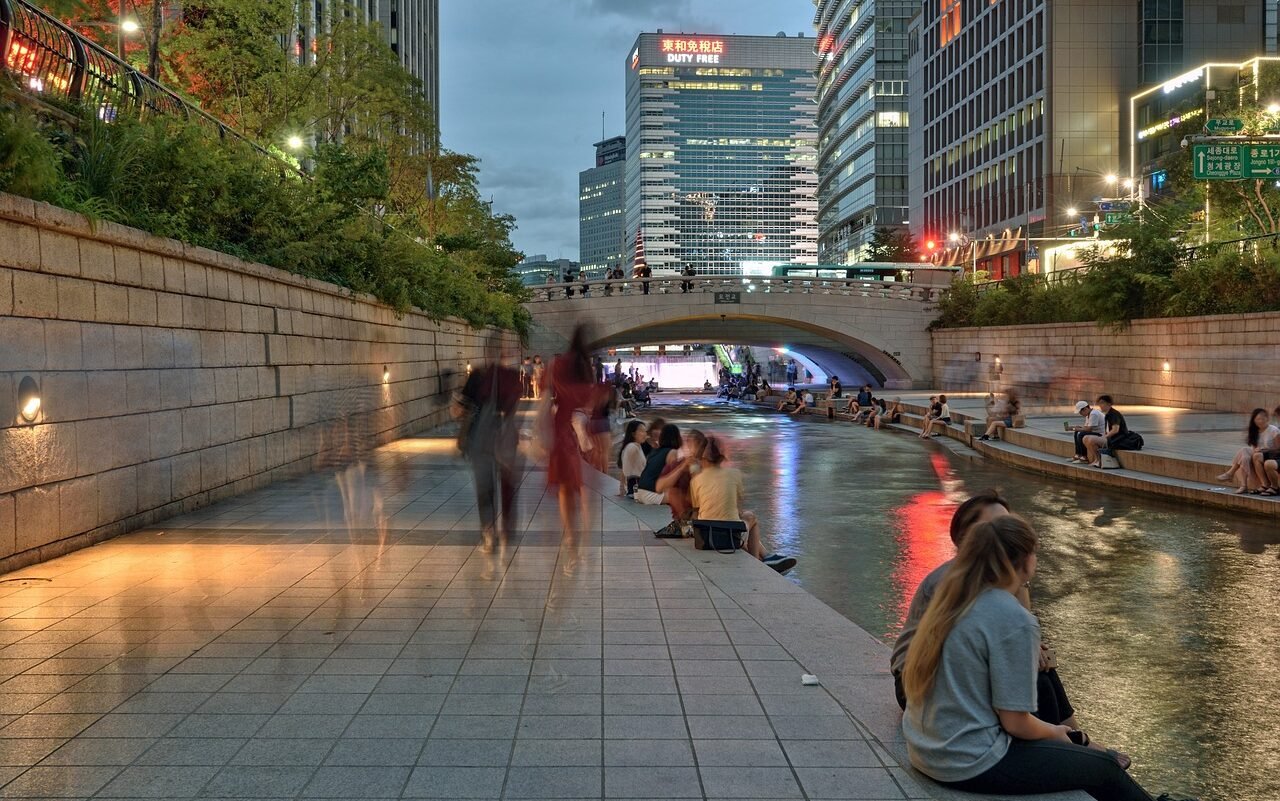 Summers in Seoul can be hot and humid, with occasional rain showers. Despite the heat, this season offers vibrant energy and a lively atmosphere. It's the perfect time to enjoy outdoor activities like picnics along the Han River, outdoor concerts, and exploring the lively streets of Hongdae.
Don't forget to try refreshing Korean summer treats like bingsu (shaved ice dessert) to beat the heat.
Autumn (September to November)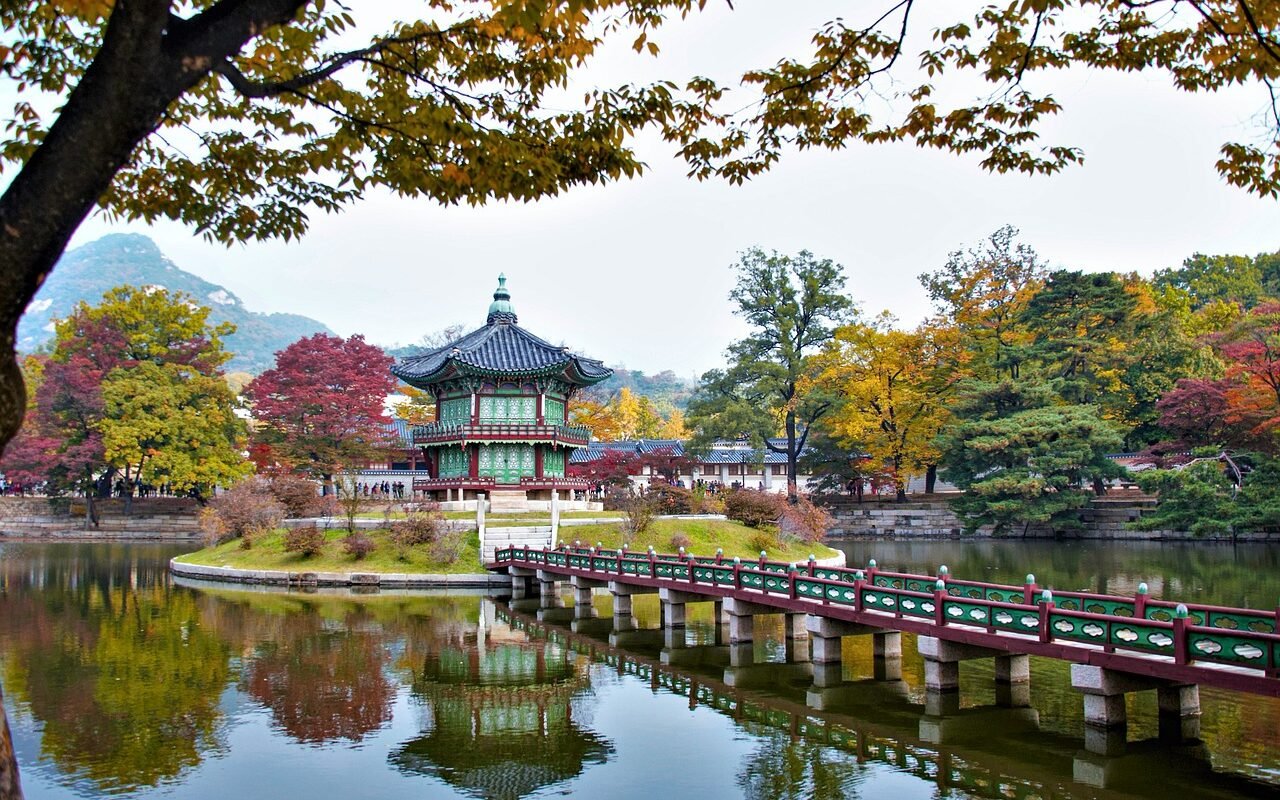 Autumn is considered one of the best times to visit Seoul due to the pleasant weather and stunning fall foliage. The city is adorned with shades of red, orange, and gold, creating a picturesque backdrop. It's an ideal season for strolling through parks such as Namsan Park or visiting the beautiful gardens of Changdeokgung Palace.
Don't miss the chance to savor seasonal delights like roasted chestnuts and freshly harvested apples.
Winter (December to February)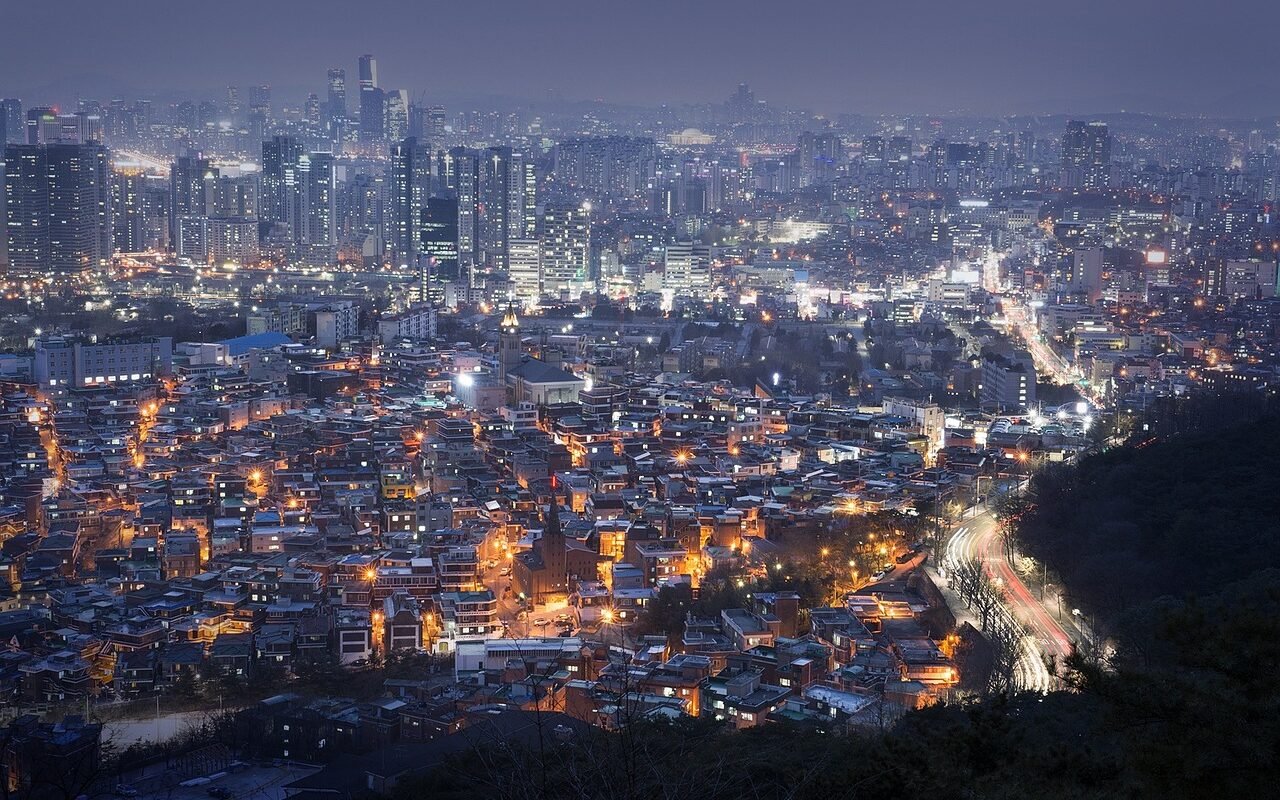 Winter in Seoul can be cold, but it's also a magical time to visit. The city transforms into a winter wonderland with festive decorations, ice skating rinks, and dazzling light displays. You can embrace the chilly weather by enjoying traditional winter activities like visiting snow festivals or warming up with a bowl of hot steaming tteokguk (rice cake soup) during the Lunar New Year.
Considering factors such as weather, seasonal events, and personal preferences will help you determine the best time to visit Seoul. Each season offers its own unique experiences, ensuring that whenever you choose to explore this vibrant city, you'll be captivated by its charm.
Unique Events in Seoul: Embrace the Extraordinary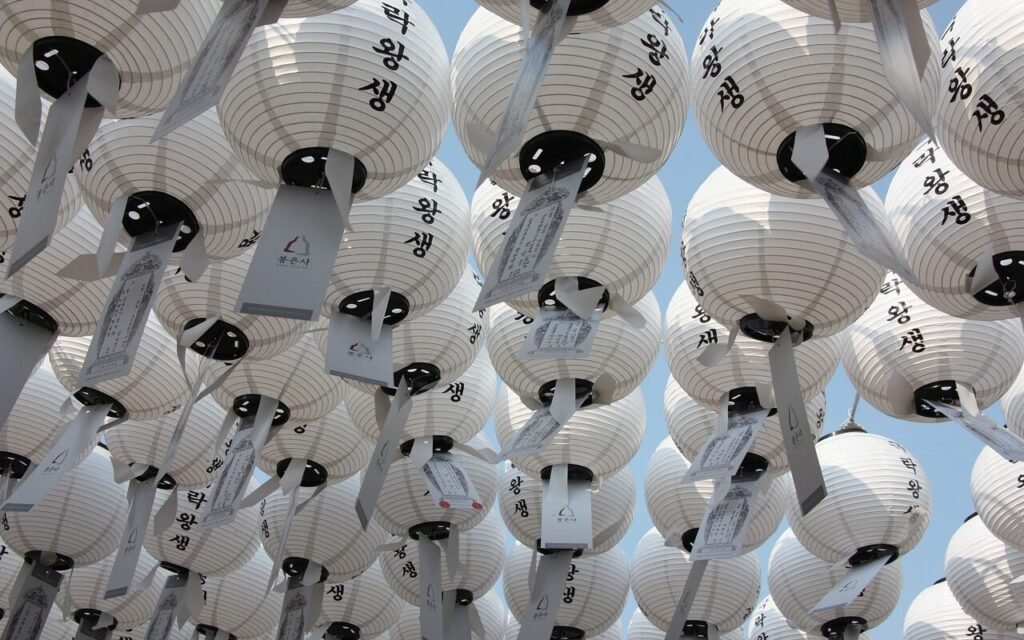 Seoul is a city that knows how to celebrate and captivate visitors with its array of unique and memorable events. From cultural festivals to modern extravaganzas, here are some of the most distinctive events that Seoul has to offer:
Boryeong Mud Festival
Held annually in July in the nearby city of Boryeong, the Boryeong Mud Festival is a quirky and fun-filled event that attracts both locals and international visitors.
Participants engage in mud wrestling, mud sliding, and various mud-themed activities, all while enjoying live music performances and beachside entertainment.
Seoul Lantern Festival
Taking place in November, the Seoul Lantern Festival illuminates the city with a breathtaking display of lanterns.
These intricately crafted lanterns depict traditional Korean scenes, mythical creatures, and contemporary art pieces.
The festival creates a magical ambiance as the lanterns light up the historic streets and riverside parks.
Seoul Kimchi Festival
As the birthplace of kimchi, Seoul celebrates this iconic Korean dish with a festival dedicated entirely to it.
Held in November, the Seoul Kimchi Festival invites visitors to learn about kimchi-making techniques, participate in hands-on workshops, and indulge in various kimchi-inspired culinary delights.
Hi Seoul Festival
A celebration of arts, culture, and entertainment, the Hi Seoul Festival is held annually in various locations across the city.
The festival showcases a diverse range of performances, including music concerts, dance shows, theater productions, and street performances.
It's a fantastic opportunity to immerse yourself in the vibrant art scene of Seoul.
Hanbok Culture Week
Hanbok, the traditional Korean attire, takes center stage during the Hanbok Culture Week.
This event, held in October, celebrates the beauty and elegance of Hanbok through fashion shows, exhibitions, and cultural activities.
Visitors can try on Hanbok, experience traditional tea ceremonies, and witness the Hanbok Parade, where participants showcase the mesmerizing beauty of these traditional garments.
These unique events in Seoul provide an extraordinary glimpse into the city's culture, traditions, and creativity. They offer a chance to engage with locals, immerse yourself in captivating experiences, and create lasting memories. Whether you're sliding through mud, admiring lanterns, or indulging in kimchi, Seoul's unique events will leave you with stories to tell and a deeper appreciation for this vibrant city.
How to Get to Seoul: Your Gateway to the Vibrant Capital
Seoul, the bustling capital of South Korea, is well-connected to the world through various transportation options. Here's a breakdown of the different ways to reach Seoul:
By Air
Incheon International Airport (ICN) is the main gateway to Seoul and is located approximately 48 kilometers west of the city center.
It serves as a major hub for international flights, offering excellent connectivity to destinations worldwide.
From the airport, you can easily reach Seoul by using the efficient and comfortable Airport Railroad Express (AREX), which connects Incheon Airport to major subway stations everywhere in the city.
By Train
Seoul is easily accessible by train, both domestically and internationally. If you're coming from other parts of South Korea, you can take advantage of the extensive KTX (Korea Train Express) network.
The KTX provides high-speed train services, making travel quick and convenient.
For international travelers, there are direct train services from neighboring countries such as China. When you arrive, each area in Seoul will have more than one metro station so look for the nearest subway station to your accommodation.
By Bus
Seoul has a well-developed bus network that connects it with various cities in South Korea and neighboring countries.
Express buses offer comfortable and affordable transportation options for those who prefer land travel.
The Central City Terminal and Dong Seoul Bus Terminal are major bus terminals in Seoul, serving different regions across the country.
By Ferry
If you're traveling from nearby islands or coastal cities, ferries can be a unique and scenic way to reach Seoul.
Yeongjongdo Ferry Terminal and Incheon International Ferry Terminal serve as major ports for ferry services.
By Car
If you prefer driving, Seoul is accessible via well-maintained highways and expressways.
However, keep in mind that traffic conditions in the city can be busy, particularly during peak hours.
It's important to familiarize yourself with local traffic regulations and parking facilities if you plan to rent a car.
Lastly, know that you need to get an international drivers license from your home country to drive in South Korea.
A final note on visiting Seoul
When considering where to stay in Seoul, the decision ultimately depends on your preference and budget. Whether you opt for a budget-friendly hostel, a comfortable mid-range hotel, a luxury stay, or a unique accommodation, Seoul has something to offer every traveler. The city is waiting for you to explore and enjoy it to the fullest.
Remember, choosing where to stay in Seoul is not merely about finding a place to sleep—it's about finding a place that lets you live and breathe the city, even if only for a few days. Seoul has so many great experiences to offer and each area is perfectly unique. From the best luxury hotel imaginable to budget hotel options, there is something for every traveler while they stay in Seoul.
I hope you have a great time exploring Seoul and enjoying the ambiance.
As usual, feel free to reach out with any questions or comments below!
//Josephine
FAQs about the best hotels and areas to stay in Seoul
Which is the best district to stay in Seoul?
The best district to stay in Seoul depends on your preferences and interests. Myeongdong is a great location for shoppers and food lovers, while Hongdae offers a vibrant and youthful atmosphere with its street, art galleries, and indie music scene. Gangnam is famous for its upscale vibe and chic establishments, while Itaewon is a hub for ex-pats and offers diverse international cuisine.
Is it better to stay in Myeongdong or Hongdae?
Whether it's better to stay in Myeongdong or Hongdae depends on your preferences. Myeongdong is ideal for first-time visitors or those who love shopping, street food, and being at the center of bustling city life. On the other hand, Hongdae is a great location for those seeking a youthful and artistic ambiance, with its vibrant street, art galleries, trendy cafes, and live music scene. Consider your interests and the type of experience you're looking for when deciding between the two.
How many days in Seoul is enough?
The number of days you need in Seoul depends on your itinerary and the experiences you wish to have. Ideally, spending at least four to five days in Seoul would allow you to explore the city's major attractions, sample its diverse cuisine, and immerse yourself in its vibrant culture. However, if you have limited time, even a shorter visit can still provide a taste of Seoul's unique offerings.
Which is the best area to stay in Seoul for solo travelers?
For solo travelers, Itaewon is often a recommended area to stay in Seoul. Itaewon has a lively international atmosphere, with a wide range of international restaurants, vibrant nightlife, and a welcoming community. The neighborhood's diversity and numerous social venues make it an excellent choice for solo travelers who want to connect with fellow travelers and meet new people. Also, Itaewon station is well connected to Seoul's city center.
How much money do I need for 5 days in Seoul?
The amount of money you'll need for five days in Seoul depends on your travel style, accommodation choices, dining preferences, and activities. On average, a moderate budget of around $100 to $150 per day should cover accommodation, meals, local transportation, and some sightseeing. However, keep in mind that costs can vary greatly depending on your personal choices and preferences.
Where to stay in Seoul for first-time visitors?
For first-time visitors to Seoul, Myeongdong, Hongdae, Insadong, and Gangnam are popular areas to consider. Myeongdong offers a vibrant shopping and street food scene. Hongdae is famous for its artistic ambiance and lively nightlife. Insadong showcases traditional culture with its teahouses and art galleries. Gangnam offers a modern and upscale experience with trendy fashion and upscale shopping malls.
The article may include affiliate links, meaning that I may receive affiliate compensation at no cost to you if you decide to purchase. Read more in my
Affiliate Disclosure.
BEST TRAVEL RESOURCES
BOOK YOUR FLIGHT: Not sure how to get the best and cheapest flights? I always use Skyscanner for the best deals. The best tip is to be flexible with dates and destinations if you want the cheapest options.
Alternatively, for frequent travelers, get a membership with Wayaway and receive a cashback on cheap flights and hotels every time you book! Via the link, you even get a 10% discount on your membership.
BOOK GREAT ACCOMMODATION: Booking great accommodation is not difficult but it sucks paying too much. Use Booking.com for the greatest hotel deals and Hostelworld for amazing hostel stays. Alternatively, you can sign up for Worldpackers to get FREE accommodation in exchange for your work.
BEST TRAVEL INSURANCE: Traveling without insurance is a mistake that you don't want to make - trust me I've tried. I'd suggest SafetyWing as they offer great and flexible policies - especially if you are traveling for a long time or a digital nomad. World Nomads is another great insurance with extensive coverage.
NEED HELP WITH YOUR VISA? Figuring out how and when you need a visa can be a bit of a jungle. iVisa is a very handy and user-friendly service.
HAS YOUR EU FLIGHT BEEN DISRUPTED? Use AirHelp as a service to get flight compensation on your European flights in case your flight was delayed, canceled, or disrupted in other ways. More often than not you are actually entitled to compensation.