First of all, I have to say that Koreans love to party and that Seoul is amazing at night in general. You can party, walk, sing, shop, and explore at all hours of the day.
To party like the locals, you first start at one destination for food and drinks. Then you head off to the next couple of bars, before hitting your first club. When this gets boring or starts emptying, you simply head off to the next place, and alas it continues!
The biggest areas for nightlife in Seoul are both Hongdae and Itaewon. These areas are always packed with people and offer a ton of places to go. Hongdae is a little younger and probably more of what you would expect: fluorescent lights, karaoke places, K-pop street performances, and people dressed in costumes. Itaewon is also chaotic and unique in its own South Korean way, but has a more low-key vibe and offers international and more trendy places. Though both are great to go out in, the mood of the nightlife is quite different in the two areas.
Going clubbing is not the only activity worth your time while you are in the city. Seoul offers a ton of different options that will ensure you a great time even after daylight.
Besides bars and clubs, you find many more night destinations around the city such as markets, attractions, and plazas. Seoul is full of happy night wanderers and walking around the town while dark is both perfectly safe and also a magnificent sight, but I always make sure to have good international travel insurance nonetheless. Here, the skyscrapers and lights indeed come to justice as the entire city is lit up in the darkness.
Being a night owl myself, and staying in Seoul for almost 6 months, allowed me to explore all the best things that are available in the capital of South Korea. There are bars, clubs, restaurants, and activities all over Seoul, and therefore it is hard to decide where to go. If you are wondering what Seoul is like at night or where to go, I will have you covered below.
PIN THIS POST FOR LATER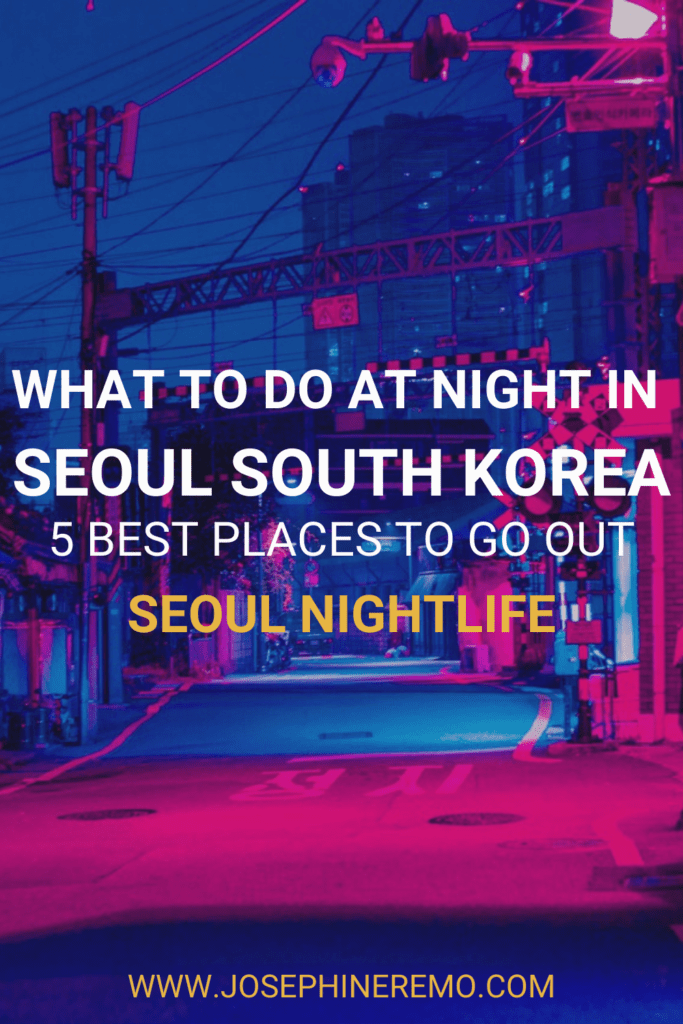 WHAT TO DO IN SEOUL BY NIGHT?
BEST PLACES TO VISIT IN SEOUL BY NIGHT
Travel tip: download the Wanderlog app onto your phone (works for both Android and iOS) and keep a plan for your trip. It's completely free and allows you to add everything you need such as important things scheduled, places you want to eat, reservations, and where you are staying!
Below I made a map and included my recommendations for you:
LOTTE WORLD TOWER
Some of the most impressive aspects of Seoul are the size, the skyscrapers, and the light. The views of the city are truly stunning, and the best way to experience it all is by far after dark.
The tallest building in Seoul is the Lotte World Tower, and it is also here that you get the highest night views of Seoul. This building is a great place to experience at night, not only because of the heights but also because of the futuristic design of the building and the area around it.
Besides providing great views of the skyline, Lotte World Tower also provides a ton of activities. You find different sections on each floor and can spend your time shopping, exploring, eating, or playing video games in the VR section.
You find Lotte World Tower in Jamsil.
NAMSAN MOUNTAIN
Namsan Mountain is located in the middle of the northern part of Seoul, which is also the old part of the city. Doing a late-night hike, or taking the cable car up this lookout, is another great way to watch the Seoul sky. Here you see endless skyscrapers. mountain ranges in the far and the contrast of the older and smaller buildings around. To me, this part of the city, and the views from the mountain, has a Hong Kong feel and is truly something special to experience while in South Korea.
On top of the mountain, you find Namsam Tower, which will take you up even higher if you prefer even better views.
Note that Seoul is very polluted and at times you have a lot of smog. This can ruin the view a bit and I advise you to go on a clear evening.
You find Namsan Mountain and Seoul Tower in the center of the northern part of Seoul South Korea.
DONGDAEMUN DESIGN PLAZA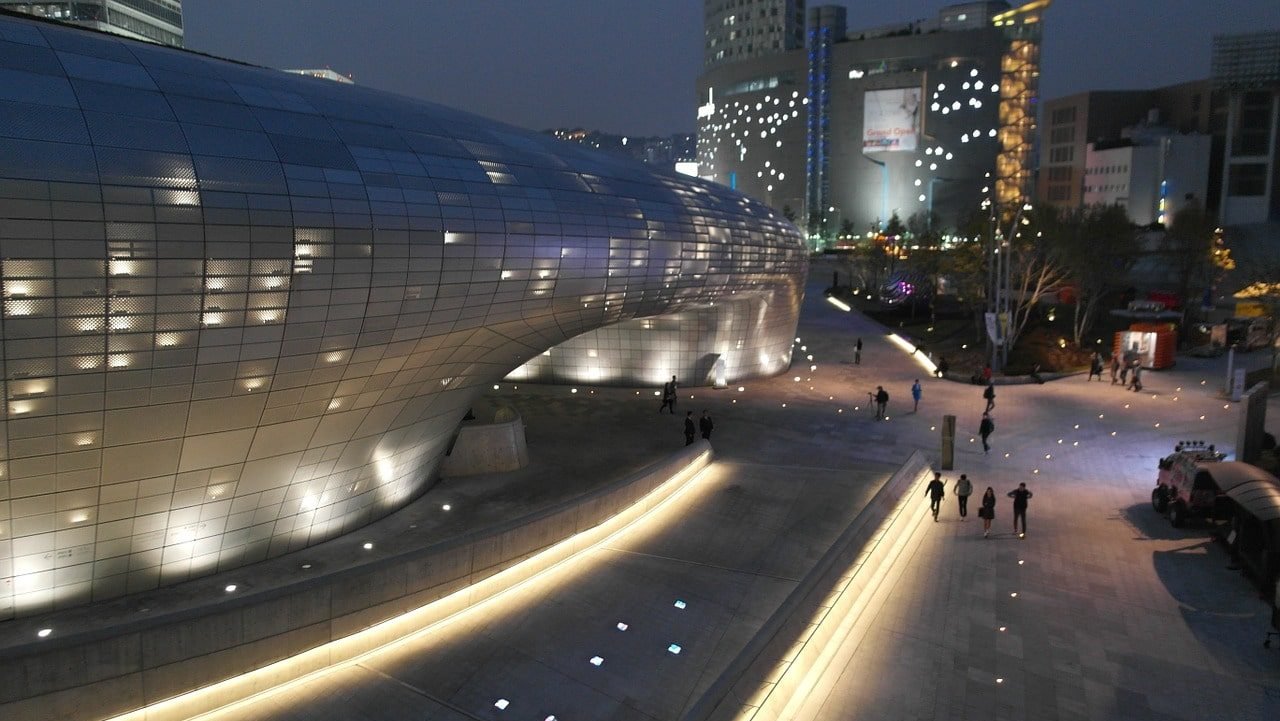 Dongdaemun Design Plaza is a place to visit both in the daytime and at night. The magnificent metal construction works both as a metro station and also as a plaza to go shop, admire, or enjoy exhibitions.
Seeing this place at night is a great and fun activity as many people enjoy the area around or do some late-night shopping inside the plaza. The metal construction itself makes some great reflections from passing cars and buildings around.
You find Dongdaemun Design Plaza in the northeastern part of Seoul.
BAMDOKKAEBI NIGHT MARKET
Every Friday and Saturday running from October till March, you have the Seoul Bamdokkaebi Night Market at Dongdaemun Station. This night market is sponsored by the city of Seoul and is always a fun spot to hang out at night.
What the night market offers varies from time to time, and it is also full of happy locals shopping, tasting different foods, or hanging out.
Find the markets on the weekends at Dongdaemun Design Plaza.
NAMDAEMUN MARKET
Namdaemun Market is a very famous 24-hour market in the Myeongdong area of Seoul. The market is located close to the original and old fortress wall of the city.
This place is a buzzing hotspot at almost all hours of the day and provides endless alleys full of things. Lose some hours here at night and shop for anything from electronics, street food, traditional Korean art, handicrafts, and much more.
You find Namdaemun Market in the old part of Seoul.
In addition, food lovers should make their way to Gwangjang market not far away. This street food market comes alive at night and is great fun. See if you can walk along the beautiful Cheonggyecheon stream with its many night lights.
HANGANG RIVER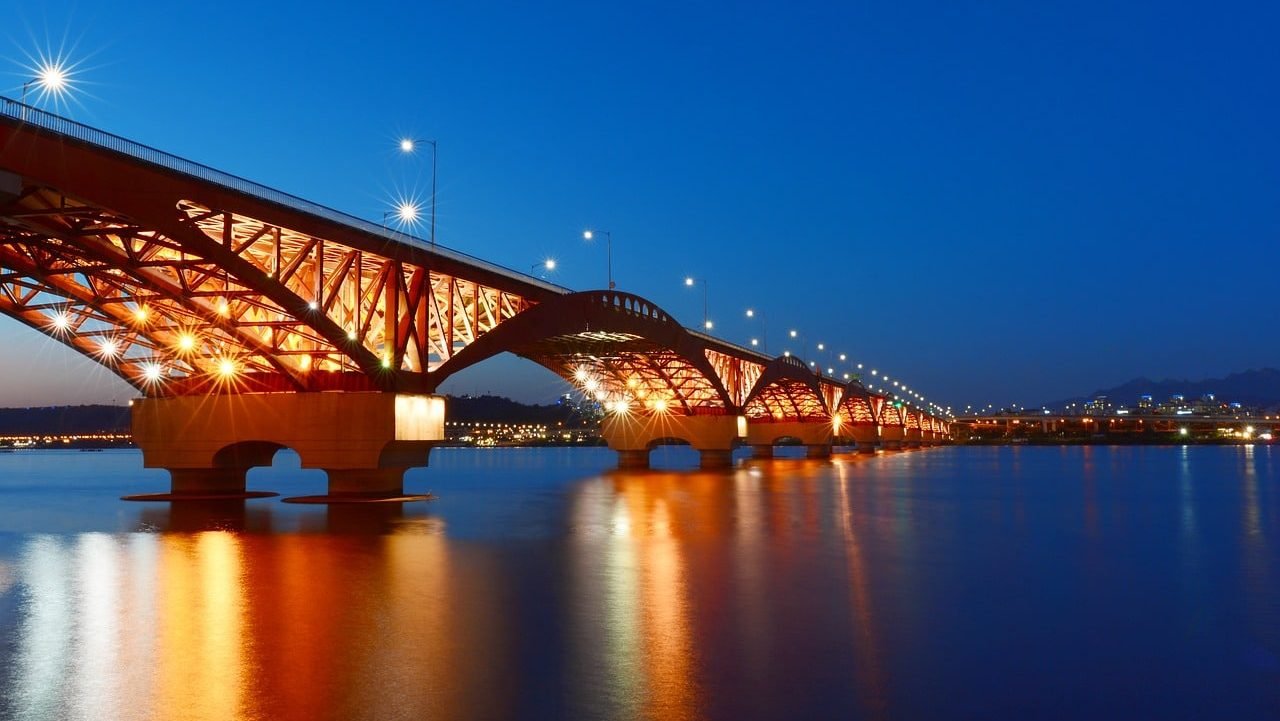 The famous Hangang River, more commonly referred to as the Han River, is the massive river separating the northern and southern parts of Seoul.
The best way to enjoy this river is either to take a bike ride along the edge or to take a ferry cruise. Another great activity is to head for the river at nighttime and enjoy a picnic like the locals.
There are 12 separate parks along the Han River. Your best spots for late evening views of Seoul are either Banpo Hangang Park or Yeouido Hangang Park.
BANPO BRIDGE
As mentioned above, heading for the Han River at night is a popular and great activity to explore in Seoul. The Banpo bridge has something a little extra special. This is because of the evening show in the form of the rainbow fountain. A cool feature was added to the bridge where the perfectly timed fountain is running down the bridge side in different colors.
Very futuristic and a very Korean experience in Seoul by night.
You find the Banpo Bridge and Park on the southern side of the Han River.
GET LATE NIGHT STREET FOOD IN SEOUL
For me, one of the best things about Seoul is the street food markets and street food options around the city. Seoul is full of street food and you can grab full meals right on the street in most areas. They are buzzing hotspots for both locals and visitors and are vibrant late-evening destinations. My favorite places in the evening are both Gwangjang, Namdaemun, and Myeongdong Street Food Alley. Koreans are obsessed with food and you can get whatever you might want at all hours of the day.
PUB CRAWL
Another popular activity to do in Seoul at night is to do a pub crawl around the city. You can either join a grouped one and there's a bunch if you google a little.
Otherwise, I would advise you to do a bar tour yourself. As mentioned both Hongdae and Itaewon or great destinations for this activity and are always full of people.
THE BEST CLUBS IN SEOUL
CAKESHOP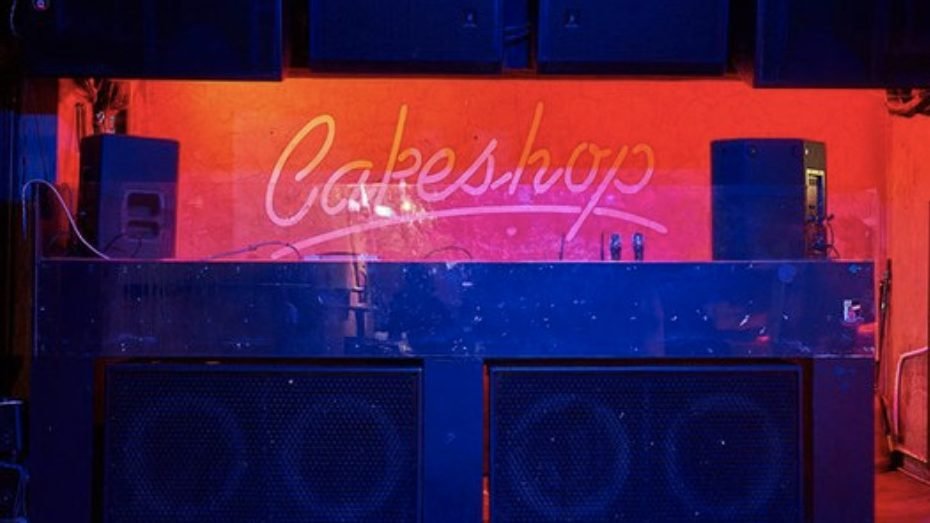 This spot is a hip and well-known club in Itaewon due to its stylistically diverse DJs and also international artists. Cakeshop is a small underground club that has an intimate feel about it. Usually, Cakeshop attracts a variety of nationalities, creating a very diverse party. On top of that, Cakeshop introduces a wide range of music genres every week such as; hip hop, dance hall, vogue, and club jazz. Keep your eye out via their Instagram. Find Cakeshop open on the weekends at the address: 134 Itaewon-ro, Itaewon 1(il)-dong, Yongsan-gu, Seoul, South Korea.
The best thing about Cakeshop? In the same building, you have the sister clubs Contra and Pistil. This allows you to change up the party easily, depending on your mood.
CONTRA/PISTIL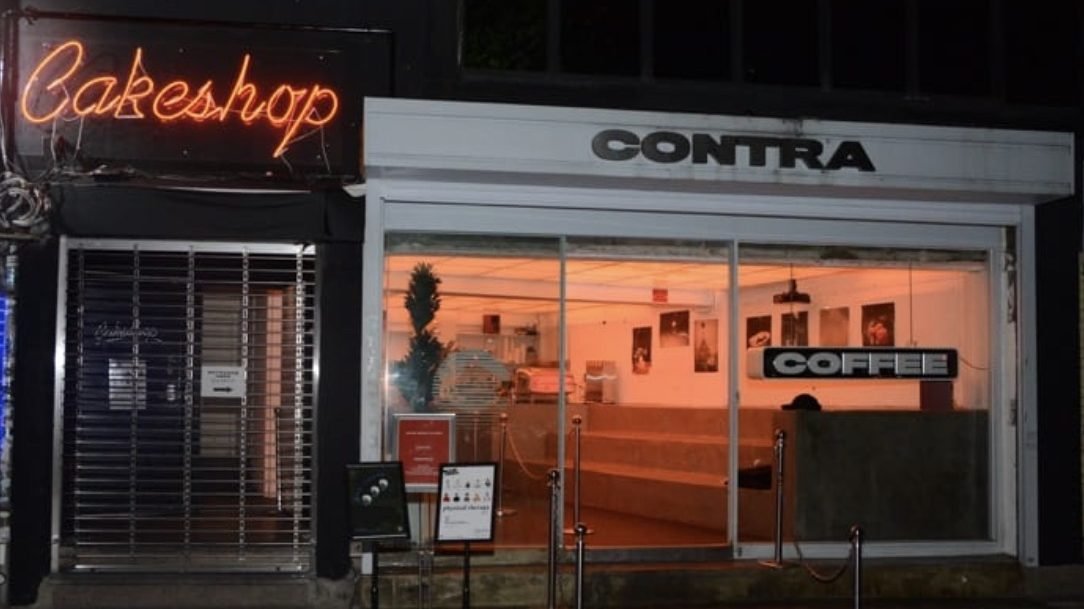 Sitting in the same building as Cakeshop you find Contra and Pistil on the first and second floors. Upstairs you'll also find a pretty cozy rooftop terrace when you need a bit of fresh air. In comparison to Cakeshop, the upper floors usually play electronic music and therefore have a different vibe. Keep your eyes out on Instagram for events and maybe do a bit of research before going. Usually, the place is quite packed but I have also experienced it being a little empty, depending on the artist playing.
Open on the weekends at 134 Itaewon-ro, Itaewon 1(il)-dong, Yongsan-gu, Seoul, South Korea.
THURSDAY PARTY
If you are an exchange student or you are simply looking to meet some other foreigners, then Thursday Party is the place to go. This is not the hippest party in the city. However, drinks are cheap (watch out for the long island ice teas!) and the place is usually full. If not too packed you can play beer pong and other activities. This makes Thursday Party a great hangout spot. At least some hours before you head off to the next place.
Find Thursday Party every day of the week at 407-12 Seogyo-dong, Mapo-gu, Seoul, South Korea.
SINKHOLE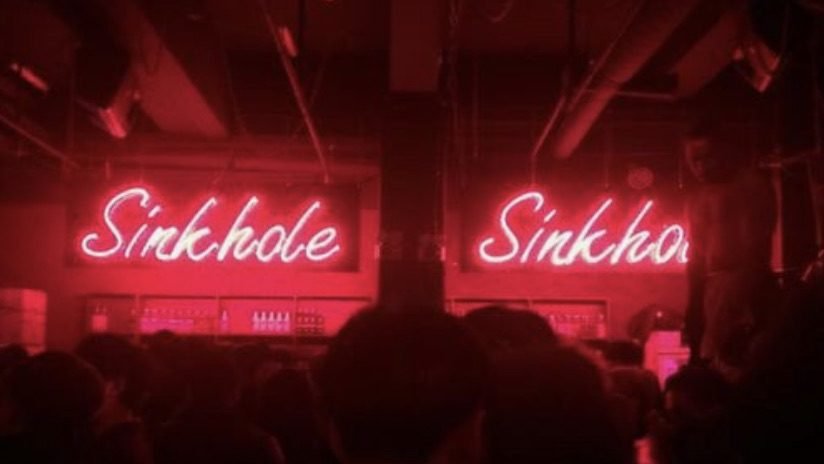 If you like dancing to hip-hop or R&B music until the late hours of the morning, then Sinkhole is your spot. Maybe go a little later at night and after a couple of drinks. Sinkhole is usually very crowded and maybe a little intense for a whole evening. Be prepared to dance, sweat, and touch bodies with people you don't know at this small underground club. Please note that you can smoke inside.
You find Sinkhole on the weekends at 10 Jandari-ro, Seogyo-dong, Mapo-gu, Seoul, South Korea
This is the list of what I consider to be the 5 best places to go enjoy the nightlife of Seoul. If you want to check out something besides what I mentioned above, then Gangnam is also a well-known party destination. Gangnam offers massive clubs that usually all play electronic or house music. The club Octagon, for instance, is famous for being one of the best clubs in Asia (maybe even in the world). If you have time and curiosity then try it out. Note that Seoul is a very safe city but accidents do happen at night. Take good care of yourself and use an anti-theft travel bag to keep your belongings safe.
//Josephine
The article may include affiliate links, meaning that I may receive affiliate compensation at no cost to you if you decide to purchase. Read more in my
Affiliate Disclosure.
BEST TRAVEL RESOURCES
BOOK YOUR FLIGHT: Not sure how to get the best and cheapest flights? I always use Skyscanner for the best deals. The best tip is to be flexible with dates and destinations if you want the cheapest options.
Alternatively, for frequent travelers, get a membership with Wayaway and receive a cashback on cheap flights and hotels every time you book! Via the link, you even get a 10% discount on your membership.
BOOK GREAT ACCOMMODATION: Booking great accommodation is not difficult but it sucks paying too much. Use Booking.com for the greatest hotel deals and Hostelworld for amazing hostel stays. Alternatively, you can sign up for Worldpackers to get FREE accommodation in exchange for your work.
BEST TRAVEL INSURANCE: Traveling without insurance is a mistake that you don't want to make - trust me I've tried. I'd suggest SafetyWing as they offer great and flexible policies - especially if you are traveling for a long time or a digital nomad. World Nomads is another great insurance with extensive coverage.
NEED HELP WITH YOUR VISA? Figuring out how and when you need a visa can be a bit of a jungle. iVisa is a very handy and user-friendly service.
HAS YOUR EU FLIGHT BEEN DISRUPTED? Use AirHelp as a service to get flight compensation on your European flights in case your flight was delayed, canceled, or disrupted in other ways. More often than not you are actually entitled to compensation.