Imagine landing in Copenhagen, the city that effortlessly blends fairy-tale charm with cutting-edge cool. Now, if you're pondering over the things to do in Copenhagen, and there's a whole lot of them, you're in luck!
As a ten-year veteran of this vibrant city, I've got the inside scoop on every hidden gem and must-see spot.
Copenhagen is the kind of city that might look quaint on the outside but is bursting with energy and surprises around every corner. It's the kind of place where the locals make friendliness an art form, the streets tell stories, and the air feels like it's been freshly washed.
It's no wonder everyone's talking about it as a top spot to visit.
Get ready, because I'm about to take you on a virtual stroll through the best things to do in Copenhagen, just as if we were old friends catching up. From the colorful waterfronts to the coolest little hangouts, I've explored them all and I'm excited to share these treasures with you.
So let's dive into the heart of Denmark's capital and discover why I, and so many others, are completely smitten with this city.
PIN THIS POST FOR LATER:
What Are the Best Things to Do in Copenhagen?
This city is more than just a postcard-perfect skyline; it's a living, breathing hub of culture, cuisine, and coolness that you get to dive into. From the historic charm of the old town to the cutting-edge design that dots the cityscape, Copenhagen is a blend of old and new, traditional and modern.
On top, you can do a bunch of day trips from the city.
So, let's embark on this journey together to discover the treasures and pleasures that await in Denmark's storied capital.
Here's my handpicked list of top-notch experiences to make your time in Copenhagen truly unforgettable.
Move Around Like a Local
Riding a bike around the city is a great and fun way to experience the city, and is also the most common means of transportation. Note that if you have never ridden a bike before then be careful and read up on some traffic rules. Not following traffic correctly is both unsafe and will also make locals quite angry since they are trying to get from A to B.
BUT biking around is the absolute best (and most authentically correct way) to get around. On top, it will allow you to see attractions in Copenhagen very easily and it's almost completely free. Copenhagen is almost entirely flat so it does not require too much effort either.
On top, I can highly recommend doing a bike tour of the city!
You can rent bikes cheaply throughout the city. In terms of what things to do in Copenhagen, this is almost a must in itself. If this is not for you, then walk around or take the metro.
Visit the Nørrebro Area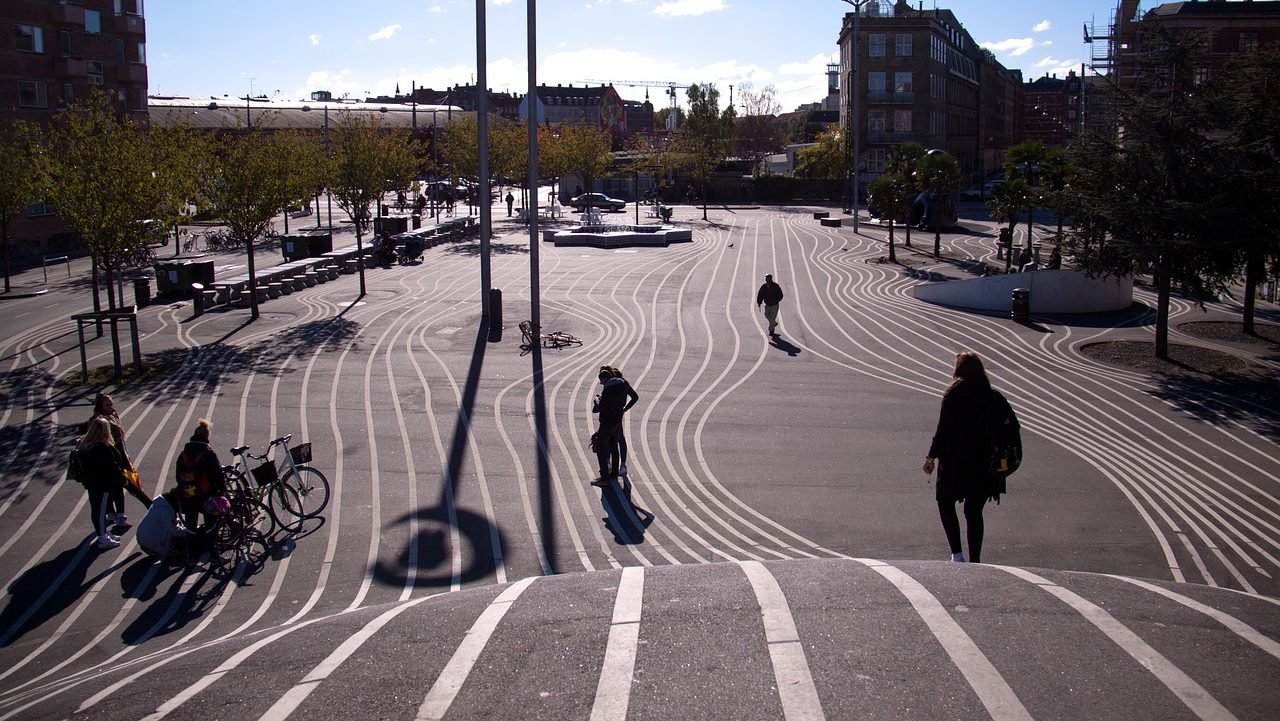 This is a multi-cultural area of the city and is also where most students live. Nørrebro is full of vibrant little streets, cool bars, shops, and cozy cafes.
This buzzing area is great during the day to just walk around or visit the "Assistens Kirkegården" – a cemetery in the center of the area that is both pretty and full of dead famous people like Hans Christian Andersen.
Nørrebro is even better during the afternoons and evenings.
Check out Elmegade, Blågårdsgade, Ravnsborggade, Ranzausgade, Jægersborggade, Griffenfeldsgade and Guldbergsgade. All cool streets in terms of shops, bars, cafes, and cheaper restaurants.
That should have you covered for this area. You. Are. Welcome.
Visit the Vesterbro Area
Probably the hippest area in town and my favorite because of the meatpacking district.
The meatpacking district, found just behind "Hovedbanegården" or the main station, used to be full of butchers but is now transformed into a great place in terms of food, bars, and clubbing.
You can come here at all hours of the day and you will have a great time. Need a coffee – go to Prolog coffee bar. Want lunch or dinner – just pick one of the places. Want to drink amazing beer and cocktails – the meatpacking district has you covered.
Besides the meatpacking district, the Vesterbro area is awesome in itself. Walk around and check out Vesterbrogade, Værnedamsvej, and Istedgade. Be careful at night at Istedgade though! At the end closest to the main station, it gets pretty dodgy at night and is full of brothels and socially vulnerable people.
Visit the Freetown of Christiania
The Freetown of Christiania is by far the most unique thing in Copenhagen and is something not to be missed. Still to this day, it blows my mind how this place ever came to be and all the wonderful things it represents.
Walking into Christinia is like stepping into a teleporter and all of a sudden you are not in Copenhagen anymore.
The vibe changes the instant you are inside and your heart rate drops as you are sucked into the hippie vibe of this place.
In terms of what things you should do in Copenhagen, visiting Christiania should be a must!
Christiania is full of small shops, galleries, bars, and cafes, all owned by the locals. Head to Nemoland – a square that is full of people smoking weed, drinking beer, and playing board games.
During the warmer months, there is even live music.
No great thing comes with zero downsides and in Christiania, it is, as you maybe know or can imagine, the drugs.
"Pusher Street" that you will inevitably walk down, is where it is all sold. Mostly it's weed but basically, these guys sell everything and some of them can be a little hardcore and scary.
In addition, this pulls an interesting crowd at times.
Just don't take any pictures in Pusher Street and you will be completely fine.
Consider doing a tour in Copenhagen that includes Christiania to feel safe and for interesting facts!
Visit the Historical City Center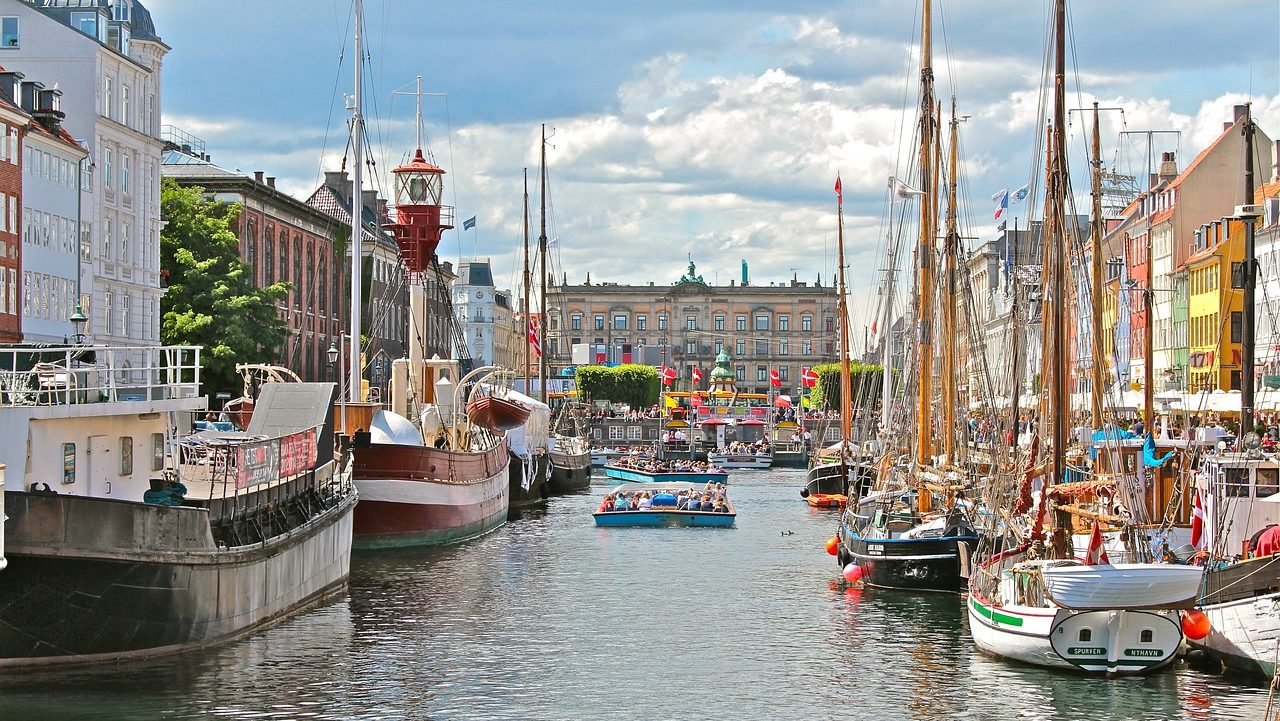 I will first say that this is not my favorite part of the city, but that being said, it is still pretty nice. Because honestly, you can't say that you really went to Copenhagen without taking an iconic photo of Nyhavn.
Have a walk around this part of the city and shop around Strøget/Købmagergade – the main shopping street of the city.
Visit Refshaleøen
Refshaleøen is a pretty new and therefore underdeveloped part of Copenhagen and this is where your bike will come in real handy!
Ride down the end of Nyhavn, across the bridge taking you to the other side of the canal, keep left, and then just cycle off into eternity.
Not really, but at least for a solid 20 minutes until you end up at "Reffen".
Here you have a really cool street food market with sunbeds during the months of summer.
Before Reffen you will pass by some other favorite places of mine – "La Banchina" and "Lille Bakery".
Eat Amazing Food
When thinking of things to do in Copenhagen the more important question should be; what to eat in Copenhagen?
The city is such a food mecca and is world-famous for it too. I would not recommend traditional Danish food as that is all potatoes, gravy, and pork, but there are a couple of traditional things that are worth a try while you are here:
Smørrebrød or the open sandwich, is a traditional thing to have for lunch and should be paired with both beer and snaps.
Danish pastries: our pastries and bread are the best and every bakery around the city will sell a variety of different ones. Trust me, you have never had bread and pastries like this before.
If you desperately want to try something traditionally Danish then head to Nyboder Køkken at Borgergade. Anything from their menu is very traditional and you can try out the national dish "Stegt flæsk med persillesovs".
Furthermore, the place is quite fun and right next to the sister bodega Brogerkroen.
See The Little Mermaid
The Little Mermaid statue is probably the most famous attraction in Copenhagen, or maybe even Denmark, and is also the most unimpressive. However, while you are in Copenhagen you will probably want to tick this monument off your list.
The best thing about the statue of The Little Mermaid is the location out at Langelinie. Sitting on a small rock overlooking the ocean you have the statue illustrating the famous story by H.C Andersen.
Have a walk along the oceanside and take your pictures or jump on a canal tour.
Explore the Tivoli Gardens
In the Vesterbro area, you also have the beautiful and ancient amusement park the "Tivoli Gardens". I go here a couple of times a year and I'm not even a tourist (maybe just a large kid).
Simply step inside and you are instantly in a fairytale world or even Narnia.
The Tivoli Gardens are such a well-done and magical place that if it wasn't for the city noise around you, you would completely forget where you were.
Check out Amalienborg Palace
This is the beautiful royal palace in the city center of Copenhagen. Overlooking the ocean and facing the Opera house on the other side, Amalienborg is a beautiful castle that is also the functioning home of the Royal Family.
If you are very very lucky you might even get to see the queen walking her little sausage dogs.
Go and See Rosenborg Castle
In the center of Copenhagen, you find the Royal Gardens overlooked by Rosenborg Castle. This park is beautifully maintained and is a popular hang-out spot for locals or city walkers.
Be aware that at the beginning of the school year (around August and September), students also use this park for day drinking and the music can be quite disturbing.
Marvel at the Stunning Frederik's Church
More commonly known as the Marble Church is a big white church perfectly in line with Amalienborg and the Opera House on the other side of the canal.
This alignment is a sight in itself, and the church is very beautiful to visit both inside and outside.
Stop by the Christiansborg Palace
Christiansborg Palace is a great building housing the Parliament of Denmark. The construction is quite impressive as well as The Stock Exchange right next door.
Discover the National Museum of Denmark
Copenhagen has a couple of great museums to visit and The National Museum of Denmark is the best place to go in terms of Danish history. The museum sits in a beautiful old mansion overlooking the canal and the area is a great historical place to experience.
Some other museums worth visiting:
The Round Tower
The Round Tower is a famous construction in the city center. The tower was built between 1637 and 1642 and is the oldest observatory in Europe.
Visit this monument and walk the rounded alleyway to the top.
Map of Top Attractions in Copenhagen
How To Get To Copenhagen
You will probably arrive by plane at Kastrup airport. Copenhagen is not very big and the airport is only about 30 minutes out of the city center by cab or 13 minutes exactly (I know this from working at the airport for 7 years) by metro.
I'd therefore advise you to just get on the metro or the train, depending on where you are staying, to get to the city.
If you need to go to the Main Station or "Hovedbanegården" you take the train. Simply take the train from the side that DOES NOT GO TO SWEDEN or "Malmö" as it's called, and you will be good to go.
If you are going to either "Nørreport" or "Kongens Nytorv" take the metro. There is only one from the airport so that is easy.
For any other destinations, you can check out DOT and it will tell you how to get there by public transportation.
Here you can also buy your ticket online.
Best Time to Visit Copenhagen
People always ask me this and maybe it is just to get 100 percent reassurance, but YES… Spring or summer or the months of May, June, July, and August is the best time to visit Copenhagen.
Denmark is not a travel destination because of the weather in general, but if you are lucky (and of course you are) you can have some very warm and beautiful days during these months.
Copenhagen is even great for swimming so pack your best swimsuit!
The water will be cold but you'll probably be out late and that cures a hangover so…
The best part about coming in these months is also that you will experience the best thing about Scandinavia – the insanely beautiful days where the sun rises as early as 4:30 a.m. and sets around 10 p.m.
What to Budget for Copenhagen?
I'm not going to lie to you and Copenhagen is expensive. The good thing is that there are plenty of budget-friendly accommodation and food options in town!
However, here is a rough estimate of what you should budget for. Note that prices range depending on where you go but these are some estimates:
Accommodation/hotel a night: from 500DKK ( 80 USD)
Accommodation/hostel a night: around 200DKK for a dorm – 500DKK private (32 – 80USD)
Coffee: 40DKK (7 USD)
Beer: 40 DKK (7 USD)
Breakfast or lunch at a cafe: around 150-200DKK (25-32 USD)
Dinner: 150DKK – Restaurant Noma with a wine pairing (25-800 USD)
Where To Stay in Copenhagen
Aim to stay in one of the following areas of Copenhagen: Vesterbro, Nørrebro, or København K. These areas will have you close to everything you need.
There are many great hotels around the city and also great options in terms of AirBnb's!
Conclusion
And there you have it—a little peek into the treasure trove that is Copenhagen.
As you pack your bags and prep your itinerary, remember that this city is more than a destination; it's an experience waiting to be savored.
Before you set off to explore the vibrant streets, why not warm up with some fun facts about Denmark?
Knowing the quirks and charms of this proud nation will only deepen your connection with the city.
So, go ahead, get a little familiar with the land of the Danes, and then dive headfirst into the delightful embrace of Copenhagen. Trust me, it's the beginning of an adventure you won't forget!
//Josephine
FAQs About Visiting Copenhagen
What should you not miss in Copenhagen?
Don't miss the enchanting Tivoli Gardens, the historic Nyhavn harbor, and the street food market Reffen.
What is Copenhagen best known for?
Copenhagen is best known for its picturesque canals, bicycle culture, the historic Tivoli Gardens, and as the birthplace of New Nordic cuisine.
Is 2 days enough in Copenhagen?
Two days in Copenhagen can cover the highlights, but it is not enough time to experience everything in the city.
What is the best month to visit Copenhagen?
The best month to visit Copenhagen is May, when you'll enjoy mild weather and the full bloom of Scandinavian spring.
Is Copenhagen very expensive?
Yes, Copenhagen can be quite expensive, with prices for dining and accommodation above the European average, but savvy travelers can find ways to save.
The article may include affiliate links, meaning that I may receive affiliate compensation at no cost to you if you decide to purchase. Read more in my
Affiliate Disclosure.
BEST TRAVEL RESOURCES
BOOK YOUR FLIGHT: Not sure how to get the best and cheapest flights? I always use Skyscanner for the best deals. The best tip is to be flexible with dates and destinations if you want the cheapest options.
Alternatively, for frequent travelers, get a membership with Wayaway and receive a cashback on cheap flights and hotels every time you book! Via the link, you even get a 10% discount on your membership.
BOOK GREAT ACCOMMODATION: Booking great accommodation is not difficult but it sucks paying too much. Use Booking.com for the greatest hotel deals and Hostelworld for amazing hostel stays. Alternatively, you can sign up for Worldpackers to get FREE accommodation in exchange for your work.
BEST TRAVEL INSURANCE: Traveling without insurance is a mistake that you don't want to make - trust me I've tried. I'd suggest SafetyWing as they offer great and flexible policies - especially if you are traveling for a long time or a digital nomad. World Nomads is another great insurance with extensive coverage.
NEED HELP WITH YOUR VISA? Figuring out how and when you need a visa can be a bit of a jungle. iVisa is a very handy and user-friendly service.
HAS YOUR EU FLIGHT BEEN DISRUPTED? Use AirHelp as a service to get flight compensation on your European flights in case your flight was delayed, canceled, or disrupted in other ways. More often than not you are actually entitled to compensation.