Living in Denmark, right in the heart of Copenhagen, has been a journey full of familiar paths. But, during the pandemic, I decided to switch things up and travel around my backyard. This turned out to be an eye-opener, showing me firsthand that there's a whole world of unique things to do in Denmark, a country tucked away in Northern Europe.
I've spent a good chunk of my life here, but I was surprised at how many hidden gems I stumbled upon while visiting Denmark's less-traveled roads. We're talking about places that even some of my local friends hadn't heard of.
From quirky cafes in Copenhagen's side streets to breathtaking natural landscapes that don't always make it to the glossy pages of travel brochures, Denmark is full of surprises.
In this guide, I'm excited to share with you 30 of these unique experiences. They range from deep-rooted historical sites to some of today's coolest and most innovative spots.
If you're planning on visiting Denmark or are a local looking to explore beyond your usual hangouts, this list is especially for you.
What Are the Most Unique Things to Do in Denmark?
Curious about what sets Denmark apart from other spots in Northern Europe?
It's all about the one-of-a-kind experiences you can have here.
We're talking about more than just the usual tourist stops – Denmark is full of cool, unexpected things to do, from hidden gems in Copenhagen to peaceful, off-the-beaten-path nature spots.
Unique Urban Adventures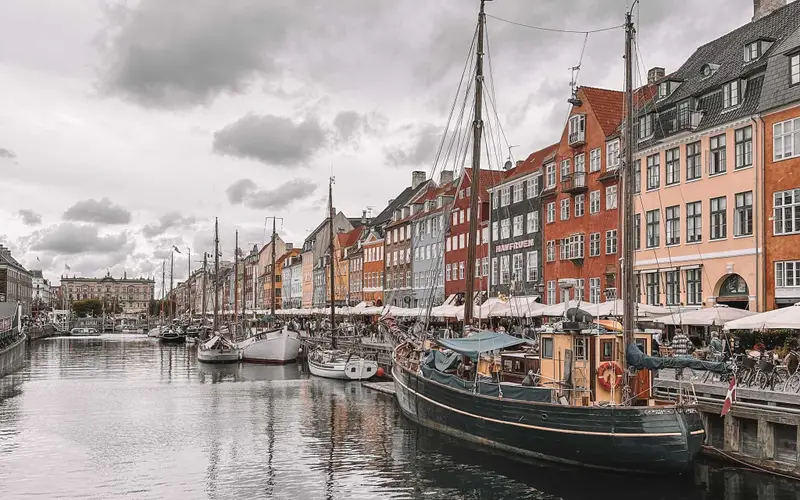 1. Ski in Downtown Copenhagen at CopenHill
Ever thought you could ski right in the middle of a city?
At CopenHill in Copenhagen, you can do just that. This isn't your typical ski slope – it's a green energy plant turned urban ski paradise.
It's an experience that flips the script on both skiing and city attractions, blending them into one unique adventure.
2. Explore Nyhavn's Colorful Waterfront
Nyhavn is the picture-perfect postcard of Copenhagen. Stroll along the colorful waterfront where historic buildings meet modern cafes, including the famed capital cafe.
Each house has a story, echoing the days when Nyhavn was a bustling port. Now, it's a cultural hotspot, where history meets the vibrancy of city life.
3. Navigate Copenhagen's Canals
The canals of Copenhagen offer a different perspective of the city. Whether you prefer a guided canal tour or renting your boat, the waterways lead you through the city's heart.
Glide past landmarks and under bridges, enjoying the capital city from a view that even some locals miss.
4. Experience the Royal Changing of the Guard at Amalienborg
Witness a tradition of the Danish royal family at Amalienborg Palace, the royal castle in Copenhagen. Every day, you can see the changing of the guard ceremony – a display of royal tradition and precision.
For the best view, find a spot in the palace square before noon.
If castles are your thing, consider heading to Rosenborg Castle to see the crown jewels.
5. Discover the World of LEGO® in Billund
A visit to Billund, the birthplace of LEGO®, is like stepping into a mini Disney World for LEGO fans.
The LEGO House and Legoland here are not just for kids. They're a celebration of creativity and fun, showcasing intricate models and interactive exhibits that bring the iconic bricks to life.
Cultural and Historical Insights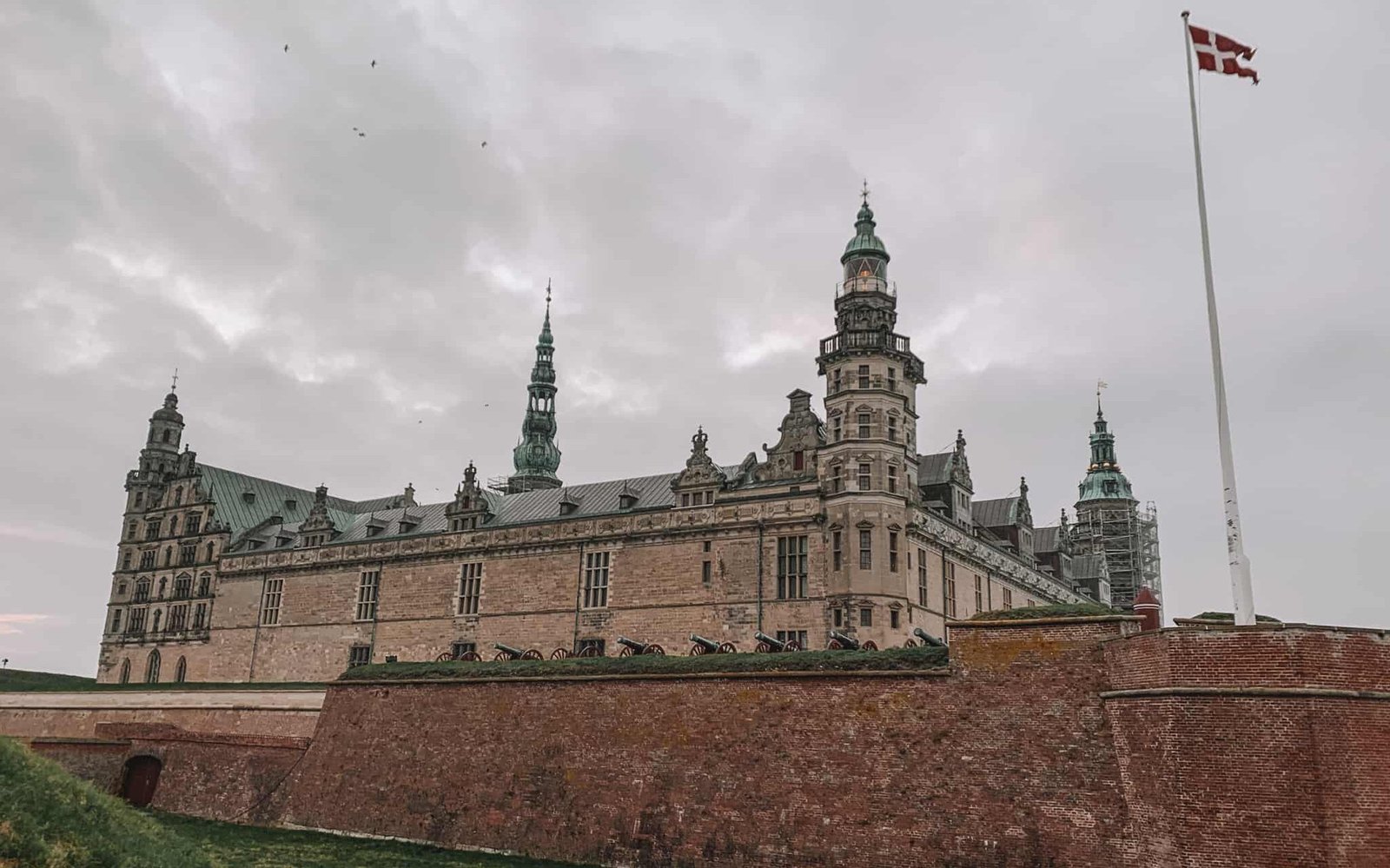 6. Attend Roskilde Festival, a Musical Extravaganza
Roskilde Festival isn't just another music event; it's a famous attraction for your visit to Denmark.
Known for its eclectic mix of music, art, and community, the festival has a history of showcasing both legendary and upcoming artists.
What makes it unique is its vibrant atmosphere, where music and creativity ignite a sense of freedom and unity. If you are into outdoor concerts, you won't find much better in Europe!
7. Step Back in Time at the Viking Ship Museum, Roskilde
The Viking Ship Museum in Roskilde is a window into Denmark's seafaring legacy and Viking age. Here, you can see original Viking ships and learn about Viking craftsmanship.
The Viking Museum, situated near Copenhagen, doesn't just display history; it brings it to life with shipbuilding workshops and sailing trips, making it a must-visit in Denmark for history buffs.
8. Uncover the Tales of Kronborg Castle, Helsingør
Kronborg Castle in Helsingør is more than a stunning fortress; it's a key player in Shakespeare's Hamlet.
This royal castle combines real history with literary legend and is located on the North Sea coast, just across from neighboring Sweden.
Walking through its halls and ramparts, you can almost hear the echoes of Hamlet's soliloquy, blending the lines between story and reality.
Close by, you also have the option to visit the Maritime Museum which is another great attraction in the Nordic region. Since you already traveled to Elsinore, might as well make the most of it!
9. Visit Hans Christian Andersen's Home in Odense
In Odense, the Hans Christian Andersen Museum offers an intimate glimpse into the life of Denmark's beloved fairy tale author.
Here, you can wander through the rooms where Hans Christian Andersen grew up, imagining the stories taking shape in his mind. It's a place that celebrates creativity and the timeless appeal of his tales.
10. Experience History at Den Gamle By
Den Gamle By in Aarhus is not just a museum; it's a living history experience.
As you walk through this open-air museum with the famous buildings, you're stepping into the daily life of a Danish town as it was centuries ago.
With actors in period costumes and authentic buildings, it's like walking into a living, breathing snapshot of the past.
Natural Wonders and Outdoor Excursions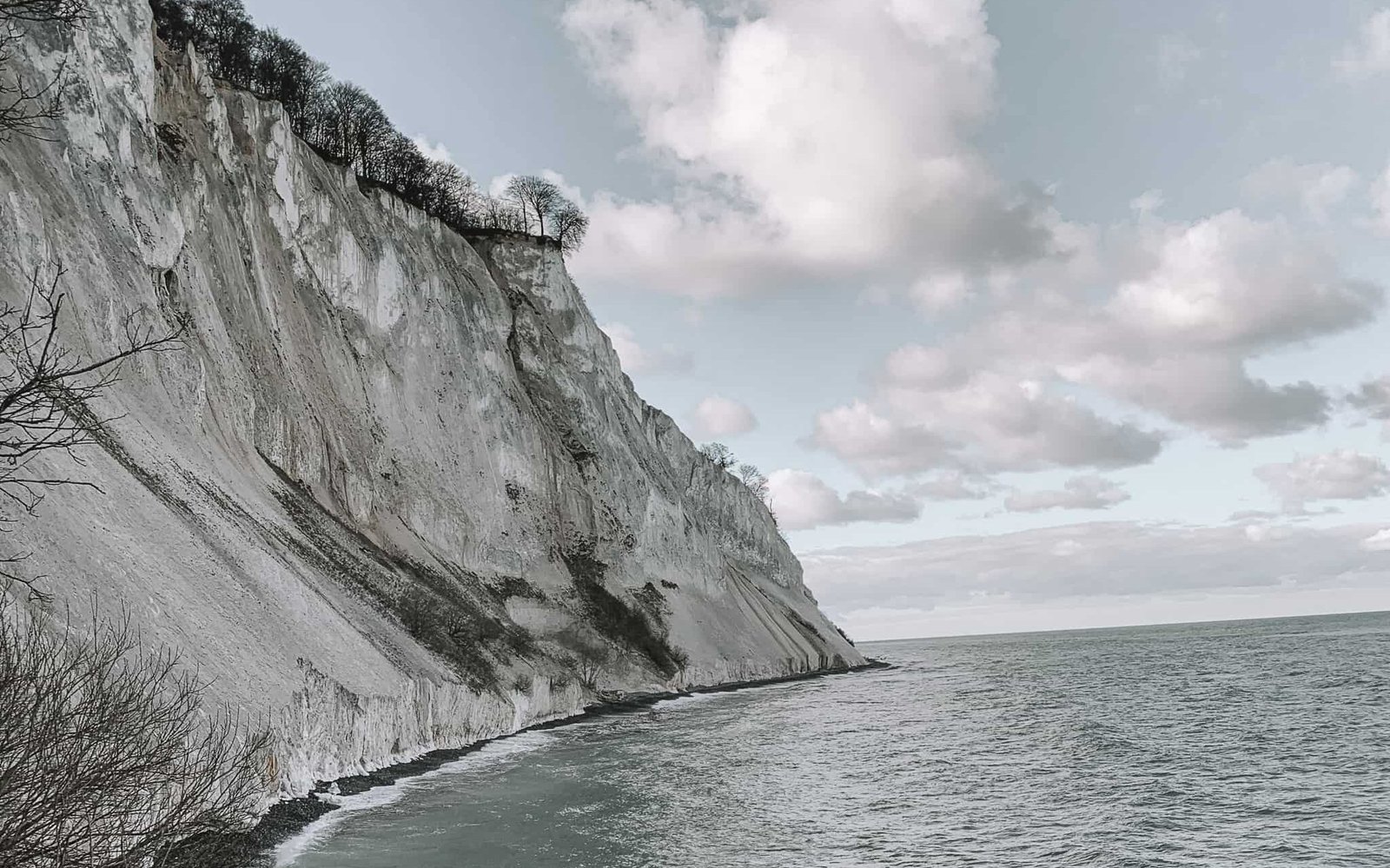 11. Hike to the Buried Rubjerg Knude Lighthouse
Tucked away on Denmark's North Sea coast, the Rubjerg Knude Lighthouse offers a unique hiking experience.
As you trek along the sandy trails, you'll find the lighthouse gradually emerging from its sandy shroud.
This scenic hike isn't just a workout; it's a journey through time, watching nature co-exist with history.
12. Watch Starlings Dance in the Sky in South Jutland
Ever seen a sky dance?
In South Jutland, you can witness thousands of starlings performing their mesmerizing 'black sun' ballet.
The best time to see this natural spectacle is at dusk, especially in spring and autumn. It's a breathtaking display of nature's synchronicity, making it a must-see phenomenon.
13. Climb the Treetops at Camp Adventure
Imagine walking above the trees with a panoramic view of the forest. Camp Adventure's Treetop Experience does just that.
The hike up this spiral walkway, surrounded by nature, leads to a stunning viewpoint. It's a mix of adventure and tranquility, offering a unique perspective of Denmark's natural beauty.
14. Admire the Cliffs at Møns Klint
The chalk cliffs of Møns Klint are a natural masterpiece and make for a perfect day trip from Copenhagen. These towering white cliffs offer beautiful scenery with the blue of the Baltic Sea.
Hiking trails lead you along the cliff tops and down to the beach, where you can hunt for fossils – a perfect blend of adventure and history.
15. Discover the Wadden Sea National Park
The Wadden Sea National Park is a UNESCO World Heritage Site known for its rich biodiversity. This sprawling coastal area is where you can see seals lounging on the shores and birds flocking in droves.
Exploring this park is a chance to see how diverse and vibrant wildlife and nature are in Denmark.
Innovative and Unique Experiences
16. Bridge Walking on the Little Belt Bridge
Imagine walking atop a bridge, with panoramic views of the sea and coast – that's bridge walking on the Little Belt Bridge.
This activity isn't just a walk; it's a thrilling experience, offering stunning views that make it a must-add to your Denmark bucket list. You're not just seeing the scenery; you're part of it.
17. Witness the Odense Flower Festival
The Odense Flower Festival is a floral extravaganza that transforms the city into a colorful paradise. It's a showcase of creativity and nature, where the streets bloom with imaginative flower displays.
This annual event is just what you need to see the artistic side of Danish culture.
18. Explore Fjordenhus in Vejle
Fjordenhus in Vejle stands as a testament to modern Danish architecture. Designed by Olafur Eliasson, this building is more than just an office space; it's an architectural marvel.
Its unique design and interaction with water make it a fascinating spot for anyone interested in contemporary architecture.
19. Forage for Oysters in the Wadden Sea
For a taste of adventure, try oyster foraging in the Wadden Sea, a UNESCO World Heritage Site.
This culinary journey lets you explore the coast and taste fresh oysters right from the sea – a must-try experience for foodies visiting Denmark.
20. Relax in Samsø's Sustainable Environment
Samsø is a shining example of Denmark's commitment to sustainability. Known for its renewable energy initiatives, this island is a green haven.
Here, you can relax in an environment that's not only beautiful but also a leader in sustainable living – a true embodiment of what makes Denmark special.
Food and Gastronomy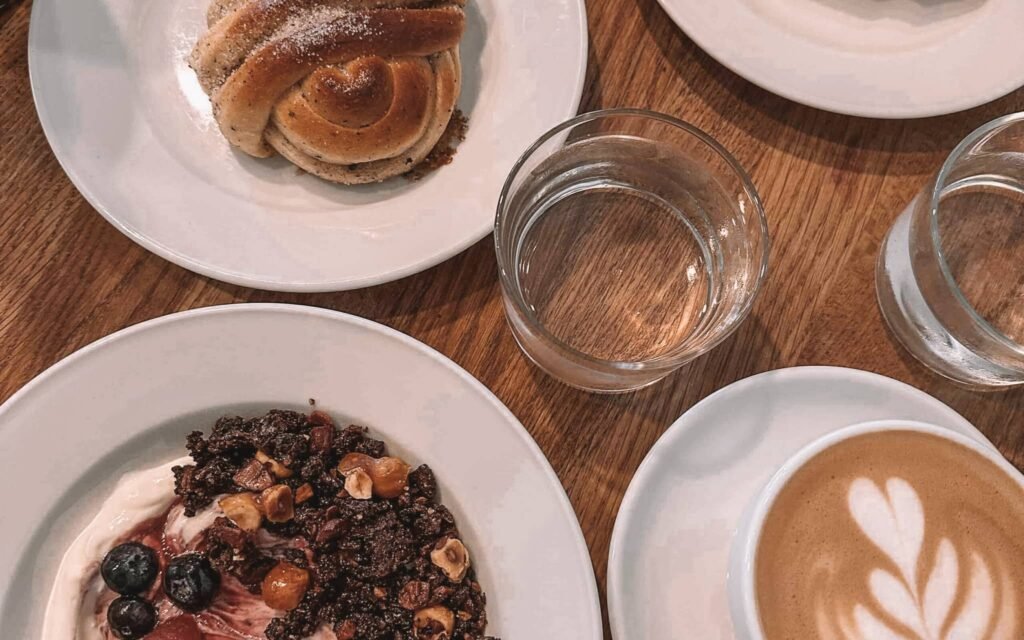 21. Indulge in Traditional Smørrebrød
A trip to Denmark isn't complete without trying smørrebrød, the traditional Danish open sandwich. Picture a piece of dense, dark rye bread topped with anything from pickled herring to roast beef.
Each bite is a fun blend of flavors and textures, making smørrebrød a must-try for a fun day exploring Danish cuisine.
22. Savor Stegt Flæsk Med Persillesauce
Stegt flæsk med persillesauce, Denmark's national dish, is a simple yet delicious treat.
It's crispy pork served with a creamy parsley sauce, often accompanied by potatoes. Tasty, hearty, and best suited for the colder months of the year.
This dish is a comforting slice of Danish home cooking and a savory experience you shouldn't miss.
23. Gourmet Experience at Torvehallerne Food Market
For an adventure for street food in Copenhagen, Torvehallerne Food Market is the place to be.
It's a bustling hub where you can taste everything from local cheeses to gourmet chocolates. Whether you're grabbing a quick bite or shopping for a picnic, it's a perfect spot for a fun day out.
24. Taste the Authentic Medister Pølse
Medister pølse, a traditional Danish sausage, is a staple at any Danish table.
It's typically seasoned with a blend of spices and served with a side of potatoes and gravy.
Sampling this authentic dish offers a taste of Denmark's culinary heritage and is a fun way to dive into local flavors.
Offbeat and Quirky Adventures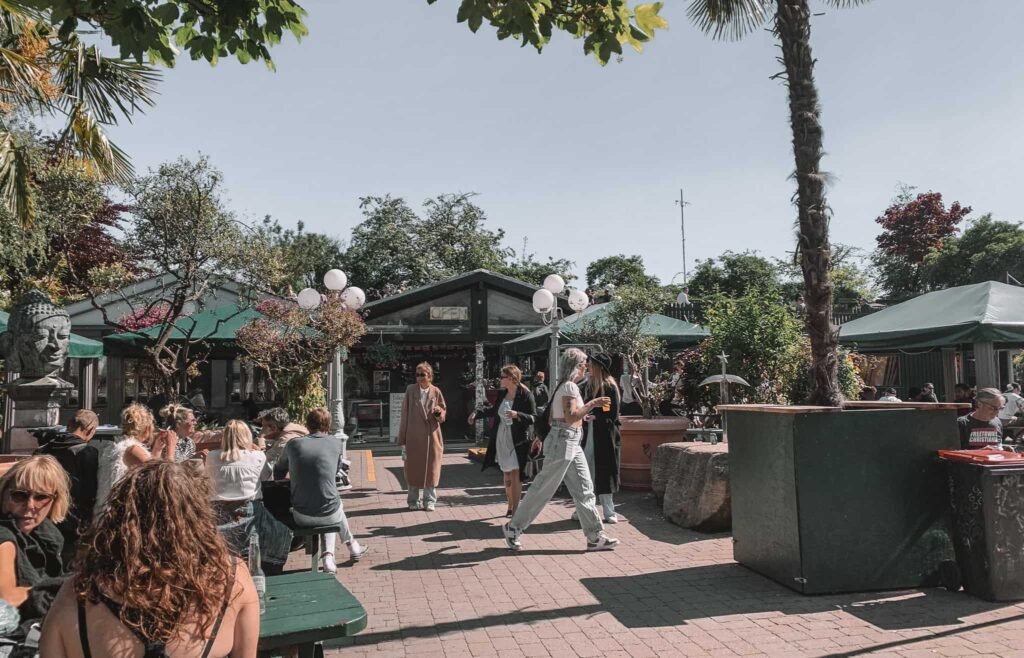 25. Experience Freetown Christiania's Unique Culture
Christiania is not your typical neighborhood and is famous in Copenhagen. This free-spirited community is a world of its own, with colorful art, homemade houses, and an alternative lifestyle.
Strolling through Christiania is like stepping into a different dimension, one where creativity and freedom reign supreme.
26. Find Solace in a Buried Church
Denmark's sand-buried church, officially known as Den Tilsandede Kirke, tells a fascinating history of nature's power.
Near Skagen, this old church was gradually engulfed by moving sands. Today, only the tower is visible, creating a serene and slightly surreal landscape that's both historical and whimsical.
27. Venture Underwater at Øresund Bridge
The Øresund Bridge is a marvel of modern engineering, part of it diving underwater to connect Denmark and Sweden.
This architectural wonder offers incredible views, both from the bridge and from viewing spots along the coast.
It's a must-see for its unique design and the panoramic vistas it provides.
28. Stroll through the Living Rainbow at Aarhus
At the ARoS Art Museum in Aarhus, you can walk through a rainbow. Olafur Eliasson's 'Your Rainbow Panorama' is a circular, colorful walkway offering 360-degree views of the city.
It's a blend of art, architecture, and awe-inspiring views that makes Art Museum ARoS a unique cultural landmark.
29. Stand Beside the 'Men at Sea' Sculptures
The 'Men at Sea' sculptures in Esbjerg are a profound representation of man's interaction with nature.
These towering white figures looking out to sea are more than just art; they symbolize human strength and vulnerability.
Standing beside them, you can't help but feel a part of their silent contemplation.
30. Open Your Mind at Aarhus Festuge
Aarhus Festuge is more than just a festival; it's a cultural explosion.
Every year, this event transforms Aarhus into a vibrant hub of music, art, and performances.
It's a time when the city comes alive with creativity, offering an array of experiences that challenge, entertain, and inspire.
Final Thought on Unique Things to Do in Denmark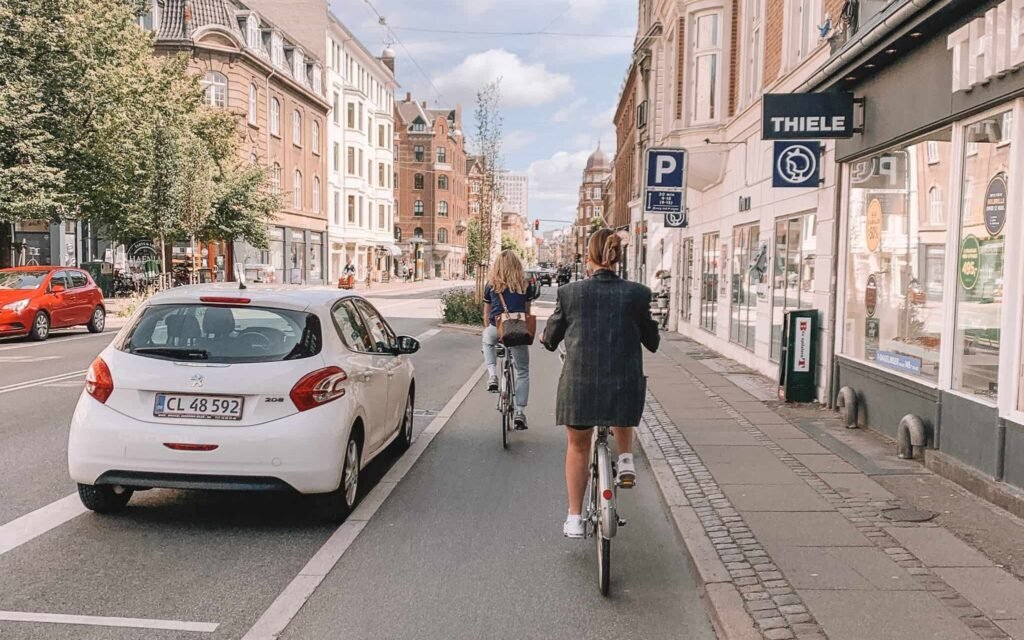 Denmark truly offers a kaleidoscope of experiences that go way beyond the usual suspects like the Tivoli Gardens, the Little Mermaid statue, and those irresistible pastries.
Sure, Tivoli is an awesome traditional theme park that I visit often – who doesn't love roller coasters? But as we've seen, there are many more unique things to do in Denmark than that!
From the artistic vibes at ARoS Art Museum to the historical whispers of a sand-buried church, Denmark is a treasure trove of unique experiences. It's a place where history, culture, and nature coexist beautifully, offering all the fun things you could ask for in a travel destination.
Now, I'd love to hear from you. What are your favorite spots in Denmark? Have you discovered any hidden gems that you'd like to share? Your insights could be the highlight of someone else when they go "Denmark explore".
And if you're keen on diving deeper into what this amazing country has to offer, be sure to read my full guide on the best things to do in Copenhagen.
All the very best,
//Josephine
FAQs About the Most Unique Things to Do in Denmark
What things are unique to Denmark?
Denmark is unique for its hygge culture, design heritage, cycling-friendly cities, and sustainable living practices. Unique experiences include bridge walking in Little Belt and exploring the artistic Freetown Christiania.
What is Denmark iconic for?
Denmark is iconic for its Viking history, design, and architecture, the Little Mermaid statue, LEGO®, and pastries like Danish butter cookies. It's also known for its windmills and progressive social policies.
What is the most beautiful part of Denmark?
The most beautiful part of Denmark varies by preference, but many adore the rugged beauty of the North or West coast, the serene landscapes of the Danish countryside, and the charming streets of Copenhagen.
How to spend 7 days in Denmark?
Spend 7 days in Denmark exploring Copenhagen's historic sites, enjoying Tivoli Gardens, visiting the Viking Ship Museum in Roskilde, relaxing on the beaches of Bornholm, and experiencing the unique culture of Aarhus.
The article may include affiliate links, meaning that I may receive affiliate compensation at no cost to you if you decide to purchase. Read more in my
Affiliate Disclosure.
BEST TRAVEL RESOURCES
BOOK YOUR FLIGHT: Not sure how to get the best and cheapest flights? I always use Skyscanner for the best deals. The best tip is to be flexible with dates and destinations if you want the cheapest options.
Alternatively, for frequent travelers, get a membership with Wayaway and receive a cashback on cheap flights and hotels every time you book! Via the link, you even get a 10% discount on your membership.
BOOK GREAT ACCOMMODATION: Booking great accommodation is not difficult but it sucks paying too much. Use Booking.com for the greatest hotel deals and Hostelworld for amazing hostel stays. Alternatively, you can sign up for Worldpackers to get FREE accommodation in exchange for your work.
BEST TRAVEL INSURANCE: Traveling without insurance is a mistake that you don't want to make - trust me I've tried. I'd suggest SafetyWing as they offer great and flexible policies - especially if you are traveling for a long time or a digital nomad. World Nomads is another great insurance with extensive coverage.
NEED HELP WITH YOUR VISA? Figuring out how and when you need a visa can be a bit of a jungle. iVisa is a very handy and user-friendly service.
HAS YOUR EU FLIGHT BEEN DISRUPTED? Use AirHelp as a service to get flight compensation on your European flights in case your flight was delayed, canceled, or disrupted in other ways. More often than not you are actually entitled to compensation.