Copenhagen, the capital of Denmark, is known for its rich history, picturesque canals, and vibrant culture. As a popular travel destination, it offers a plethora of accommodation options to suit every budget and preference. In this guide, we'll explore where to stay in Copenhagen, focusing on the best areas and accommodation options for budget, mid-range, and luxury travelers.
Since I have lived in Copenhagen for more than ten years, I know the city in and out and know exactly where you should stay in Copenhagen.
Best Areas to Stay in Copenhagen
Indre By: The Historic City Center
Indre By, also known as the Inner City, is the historical heart of Copenhagen. This district is home to iconic landmarks and historic buildings such as Tivoli Gardens, the Little Mermaid statue, and the Amalienborg Palace.
Staying in this area is ideal for first-time visitors looking to explore the inner city and city center's main tourist attractions on foot. In addition, you find Magasin close by, a large shopping mall that has almost anything you might need.
This part of the city is well-connected and easily accessible from the central station. From the central station, you have every option of transportation available.
Vesterbro: The Hip and Vibrant Neighborhood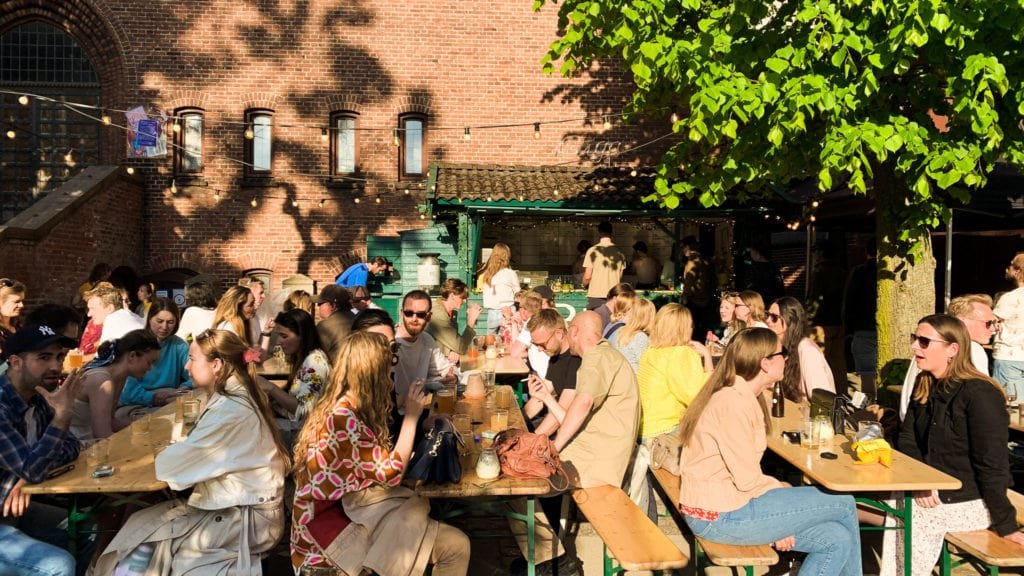 Vesterbro, once a working-class district, has transformed into a trendy area with fashionable boutiques live music venues, bars, and cafes.
This neighborhood is perfect for those seeking a lively atmosphere and vibrant nightlife scene. In terms of where to stay in Copenhagen, Vesterbro will have you well-connected and close to the central train station, Copenhagen international airport, and central Copenhagen with its many highlights.
In addition, this part of the city has some of the best options for cuisine, bars, and nightlife!
Nørrebro: A Cultural Melting Pot
Nørrebro is a diverse and multicultural district, where you'll find a mix of hipster cafes, international restaurants, and vintage shops.
This area is perfect for travelers looking for an authentic, local experience.
The Nørrebro area is full of accommodation options, cool cafes, great restaurants, and even better bars.
Østerbro: The Elegant and Family-friendly Area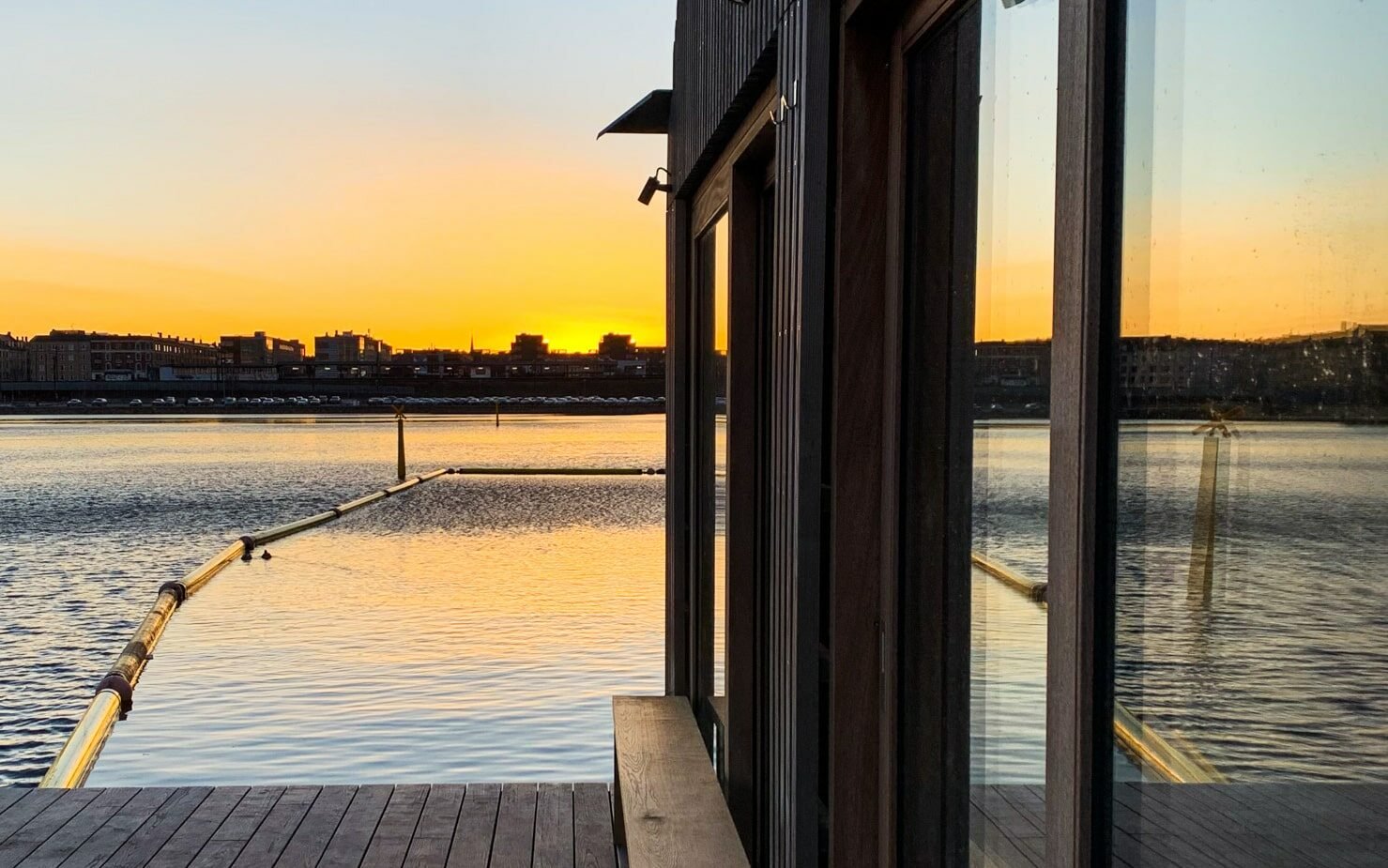 Østerbro is a charming, upscale neighborhood known for its beautiful parks, elegant architecture, and family-friendly atmosphere.
This area is ideal for travelers seeking a quieter, more refined experience.
Østerbro is full of fresh air and you have the ocean close by to enjoy the view or even a swim.
Christianshavn: The Charming Canal District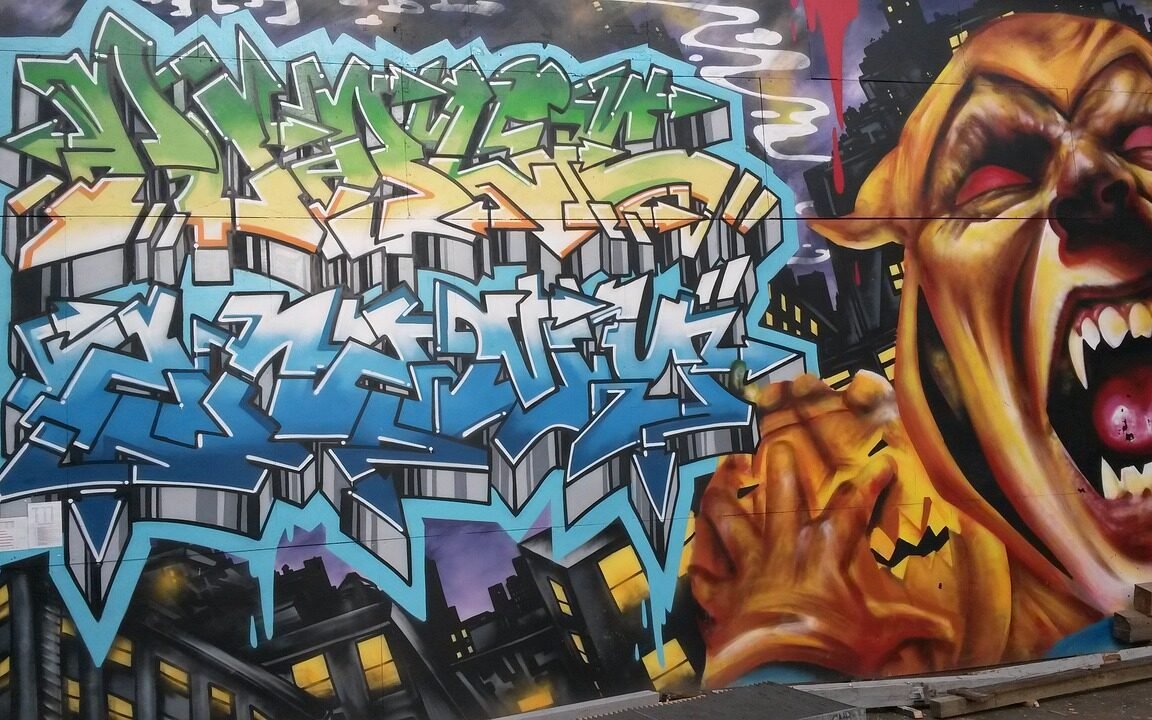 Christianshavn, with its picturesque canals, colorful houses, and cobbled streets everywhere, offers a relaxed and charming atmosphere. Additionally, it is home to the Freetown of Christiania, with its many cafes, street art, and liberal atmosphere.
This area is perfect for travelers looking for a quiet, street scenic, and peaceful stay close to the Copenhagen city center.
No matter if you stay in Copenhagen in this area or not, Christianshavn is worth a visit.
Accommodation Options in Copenhagen
Copenhagen offers a wide range of accommodation options to suit every budget and preference.
In this guide, I'll focus on both budget hotels and mid-prized hotels, as well as high-end accommodations options available.
Budget Hotels
For budget-conscious travelers, Copenhagen offers various hostels and budget hotels that provide a comfortable stay without breaking the bank.
These places offer a nice stay in Copenhagen while leaving you budget for other great activities in the city.
Mid-Prized Options
Mid-priced accommodations balance affordability and comfort, with many hotels providing additional amenities and services to enhance your stay.
High-end Accommodation
Luxury hotels in Copenhagen offer top-notch services, elegant interiors, and prime locations for travelers seeking a lavish experience.
Where to Stay in Copenhagen for Budget Hotel Seekers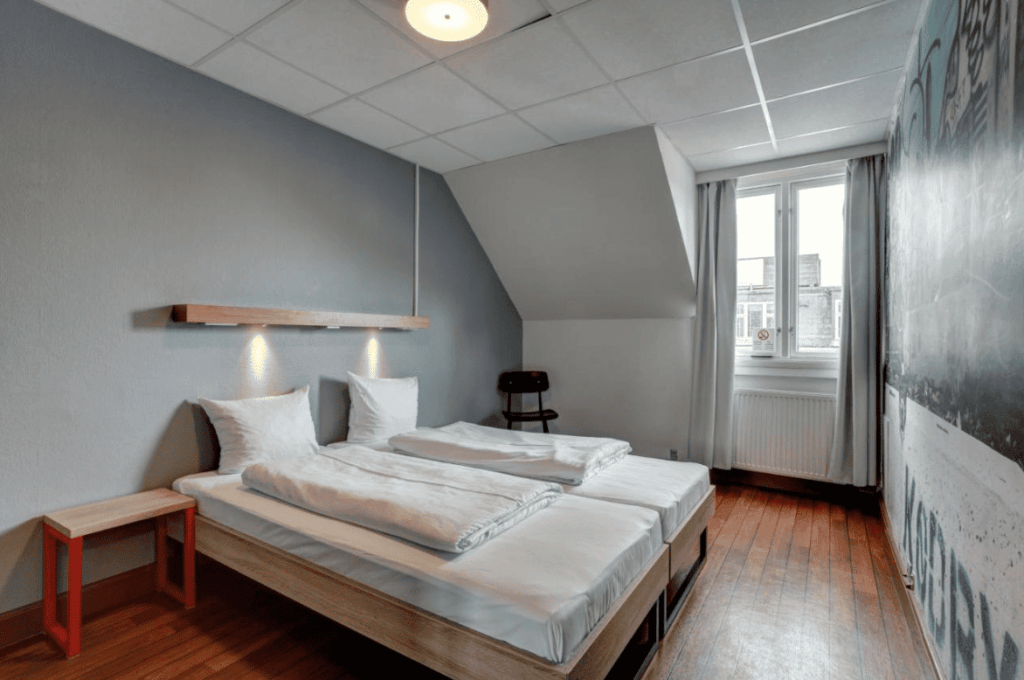 Located in the lively Vesterbro district, Urban House Copenhagen is a trendy hostel that offers both private rooms and dormitories.
With its modern rooms with private bathrooms, onsite bar, lounge area, and communal kitchen, this modern hostel is perfect for socializing and meeting fellow travelers.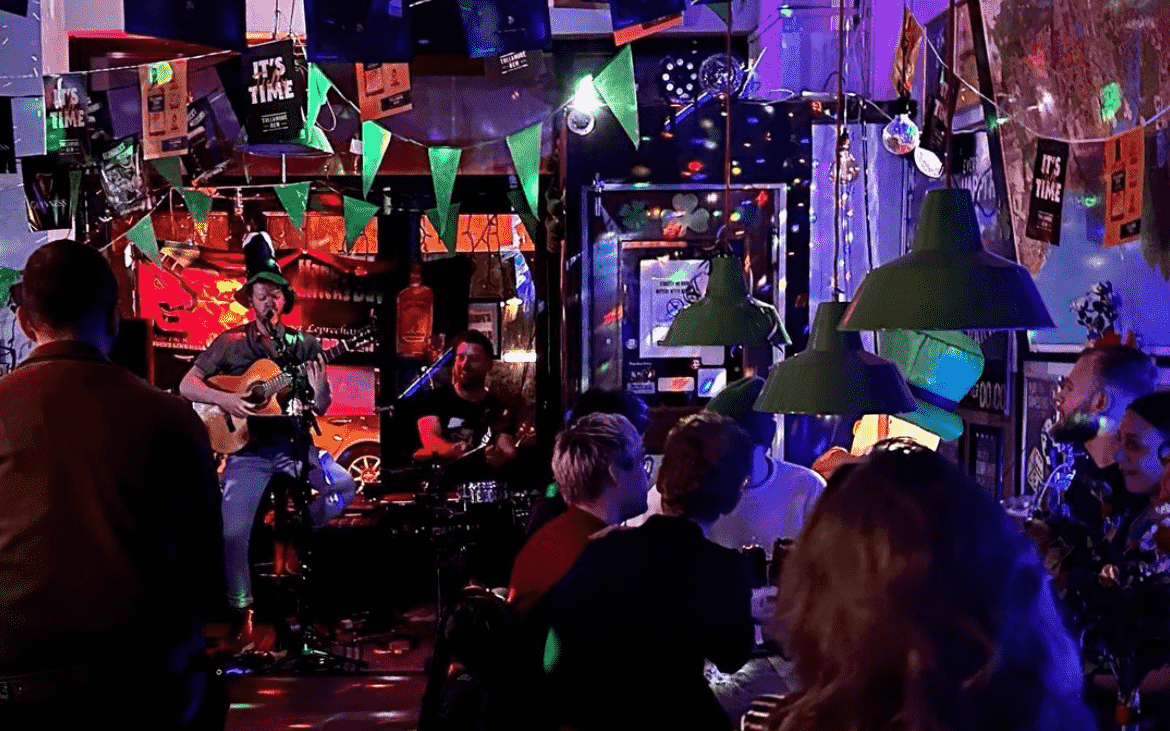 Situated in the heart of the old city center, Copenhagen Downtown Hostel offers a lively atmosphere and various room options, including dorms and private rooms.
With its vibrant common areas, this hostel is a popular choice among young and budget travelers. In addition, this hostel offers private bathrooms and an on-site restaurant.
A&O Copenhagen Nørrebro is a budget hotel located in the diverse Nørrebro district. Offering both private and shared rooms, this hotel is ideal for travelers seeking a comfortable stay at an affordable price.
Mid-Prized Accommodations in Copenhagen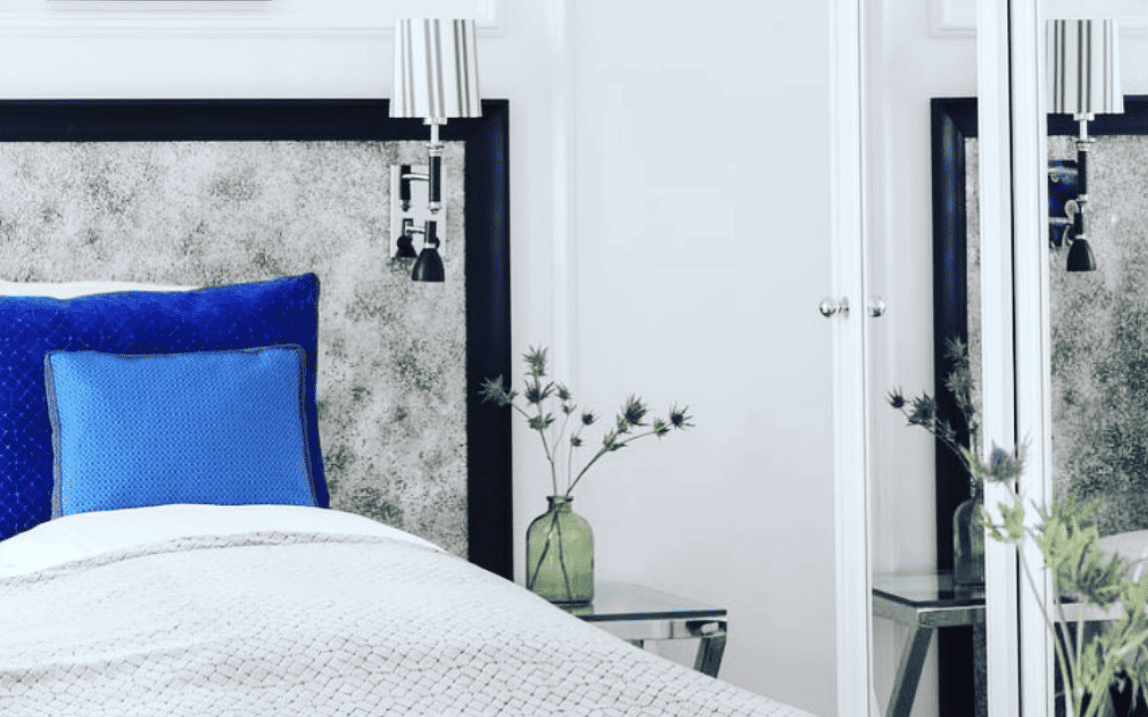 Located in Vesterbro, Absalon Hotel is a family-owned establishment that offers stylish rooms with modern amenities.
The central location and cozy atmosphere make it an ideal choice for travelers seeking comfort and convenience.
66 Guldsmeden, situated in the trendy Vesterbro district, is an eco-friendly boutique hotel with a unique, bohemian vibe.
The modern hotel that's charming rooms and lush courtyard garden make it a popular choice among mid-range travelers.
CitizenM Copenhagen Radhuspladsen is a modern, design-focused hotel located near City Hall Square.
With its innovative room designs and tech-savvy amenities, this hotel is perfect for travelers seeking a stylish and convenient stay.
High-End and Luxury Accommodations in Copenhagen
Established in 1755, Hotel d'Angleterre is an iconic luxury hotel located in the heart of Copenhagen.
With its elegant rooms, Michelin-starred restaurant, and impeccable service, this hotel is perfect for travelers seeking a lavish experience.
Just a five-minute walk away from some of the main attractions and best eating options in town.
If you are looking for top-notch Copenhagen accommodation, D'angleterre could very well be it.
Nimb Hotel, located within the Tivoli Gardens, offers a unique, luxurious stay in a Moorish-style palace.
With its spacious rooms, fine dining options, and exclusive access to private parking next to the amusement park, this hotel is ideal for travelers seeking a one-of-a-kind experience.
As one of the best hotels in Copenhagen, Nimb also offers exclusive dining for its guest.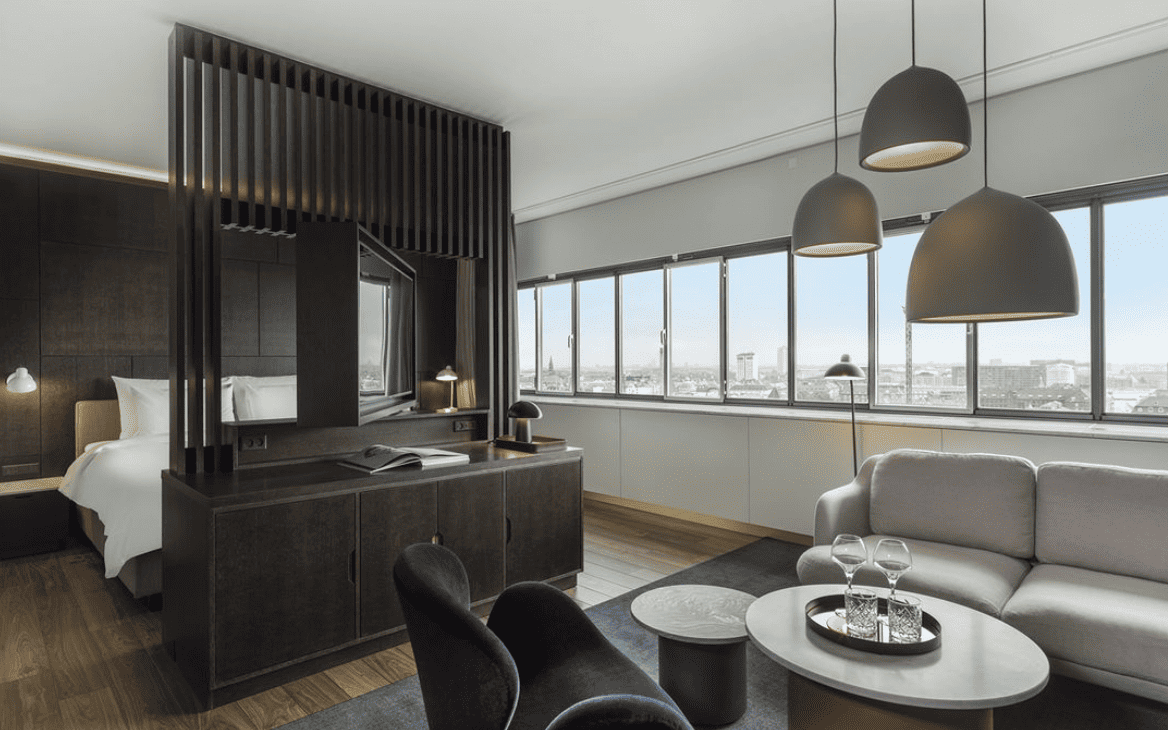 Designed by Danish architect Arne Jacobsen, the Radisson Collection Royal Hotel is a landmark of modern design.
This luxury hotel offers stunning city views, gourmet dining, and a central location, making it a top choice for high-end travelers.
Located close to the center of the city, but more towards Amager East and close to the best beach in the city, Amager Beach Park.
Where to stay in Copenhagen for the most Unique Experience
Copenhagen offers a range of the best hotels for travelers seeking a one-of-a-kind experience. Here are three of the best hotels for travelers seeking the most unique hotels in the city: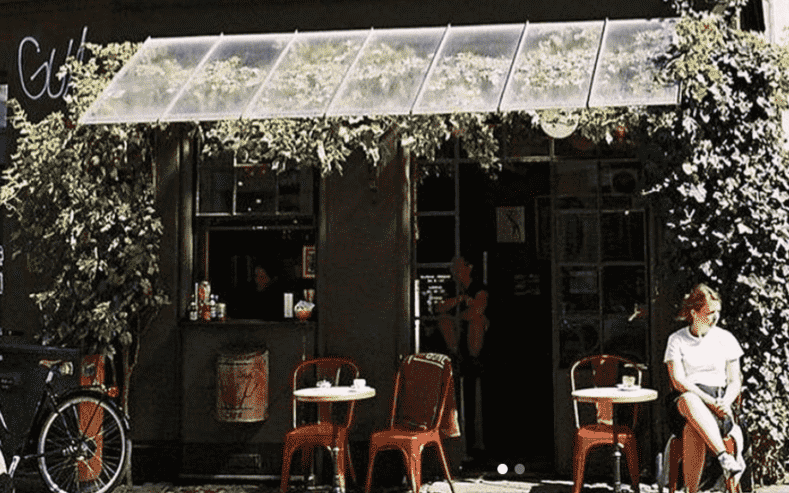 Central Hotel & Café is a charming, one-room hotel located above a small café in the Vesterbro district.
This tiny hotel offers an intimate and cozy atmosphere, with its vintage décor and personalized service.
Staying at Central Hotel & Café feels like a home away from home, making it a memorable experience for travelers who value exclusivity and charm.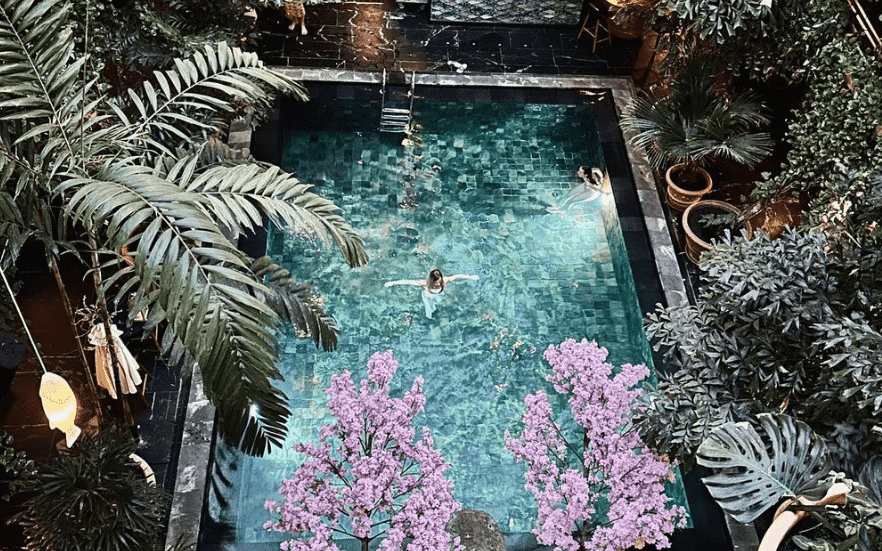 Manon Les Suites is a luxurious and eclectic boutique hotel situated in the heart of Copenhagen.
With its tropical-inspired décor, stunning rooftop terrace, and indoor pool area reminiscent of a Balinese paradise, this hotel transports guests to an exotic oasis in the middle of the city.
The spacious suites and lavish amenities make Manon Les Suites an ideal choice for those seeking a truly unique and indulgent stay in Copenhagen.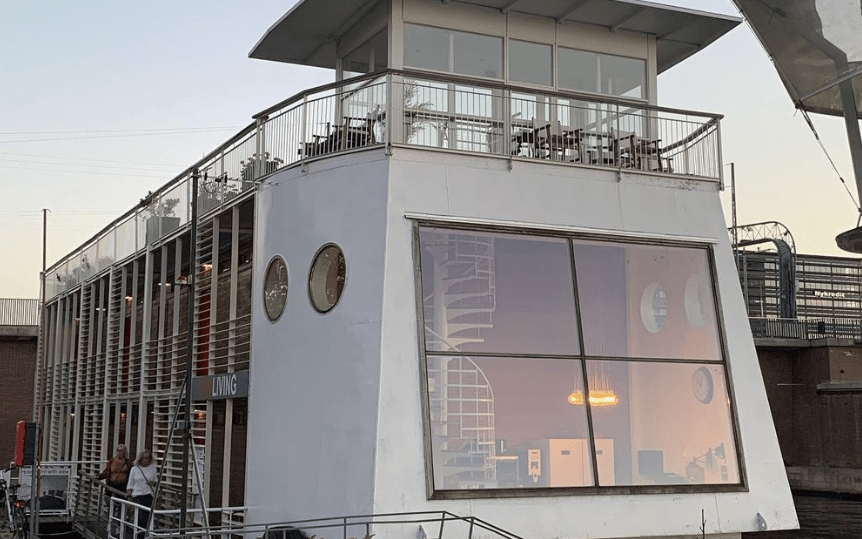 Hotel CPH Living is a floating hotel located on the Copenhagen waterfront, offering guests an exceptional experience with stunning views of the city and harbor.
The 12-room hotel is housed on a converted barge and features a contemporary Scandinavian design, floor-to-ceiling windows, and a rooftop terrace.
Guests at CPH Living can enjoy the tranquility of life on the water while being just a short walk away from the city center's main attractions.
Main Attractions in Copenhagen
Copenhagen is a city rich in history, culture, stunning architecture, and full of things to do. When visiting, be sure not to miss these all the main attractions here:
Nyhavn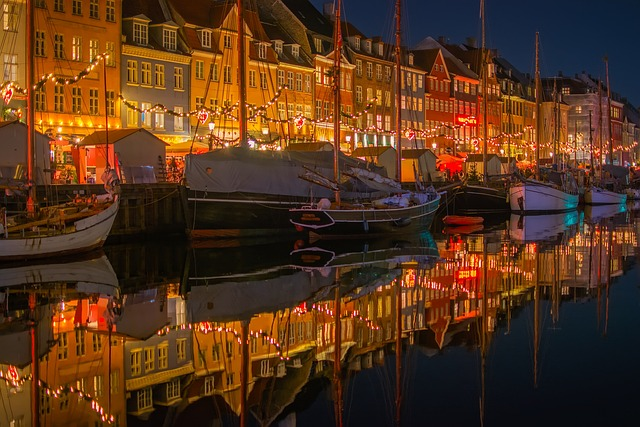 Once the red light district of the city, Nyhavn is a picturesque harbor area featuring colorful 17th-century townhouses and historical wooden ships.
This bustling waterfront is lined with cafes, restaurants, and bars, making it a popular spot for both tourists and locals to unwind.
No longer functioning as the red light district, Nyhavn is one of the main attractions to tick off your list.
In addition, take a romantic boat ride on the canals running through the city center from here.
Tivoli Gardens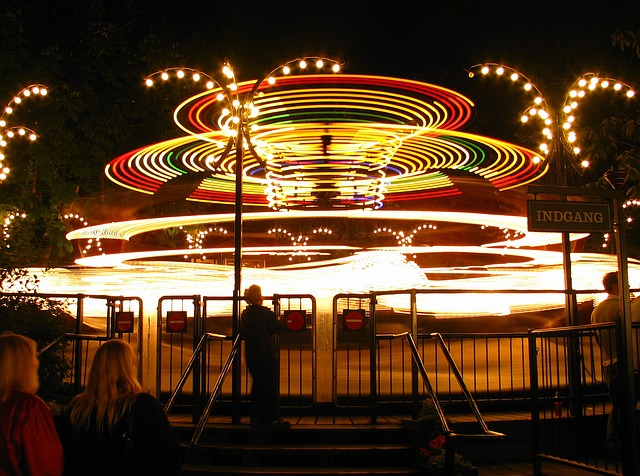 Tivoli Gardens, one of the world's oldest amusement parks, offers a unique blend of thrilling rides, beautiful gardens, and various entertainment options.
With its enchanting atmosphere, Tivoli is a must-visit destination for visitors of all ages.
The Little Mermaid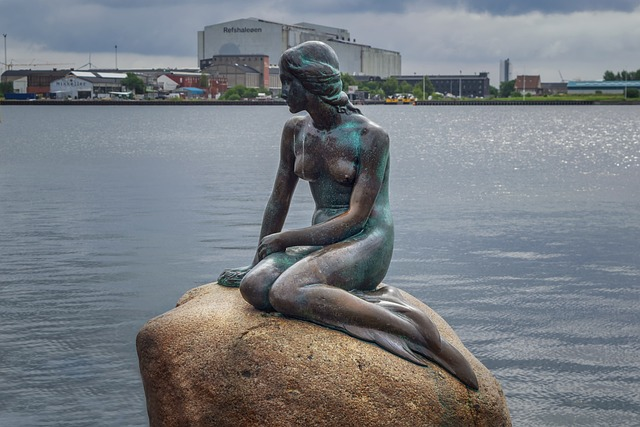 The iconic Little Mermaid statue, inspired by Hans Christian Andersen's famous fairy tale, sits on a rock by the waterside at the Langelinie promenade.
This bronze statue is a symbol of Copenhagen and a popular spot for photographs.
Christiansborg Palace
Christiansborg Palace, located on the small island of Slotsholmen, houses the Danish Parliament, the Prime Minister's Office, and the Supreme Court.
Visitors can take guided tours of the palace's Royal Reception Rooms, the Royal Stables, and the ruins beneath the palace.
Amalienborg Palace
Amalienborg Palace is the official residence of the Danish royal family.
This impressive architectural complex has four identical palace facades surrounding an octagonal courtyard.
Visitors can witness the Changing of the Guard ceremony daily at noon.
Finally, it is beautifully located right across from the Copenhagen Opera House.
Rosenborg Castle
Rosenborg Castle, a 17th-century Renaissance palace, showcases the Danish royal history and houses the Crown Jewels.
The castle is surrounded by the stunning King's Garden, which is perfect for a stroll.
National Museum of Denmark
The National Museum of Denmark is the largest cultural history museum in the country, featuring exhibits on Danish and international history.
Highlights include ancient Viking artifacts, Egyptian mummies, and the Danish Golden Age.
Strøget
Strøget is one of Europe's longest pedestrian streets and a popular shopping destination in the inner-city center of Copenhagen.
The street is lined with a mix of international brands, local boutiques, and charming cafes, making it an excellent spot for shopping and people-watching.
The Food Scene in Copenhagen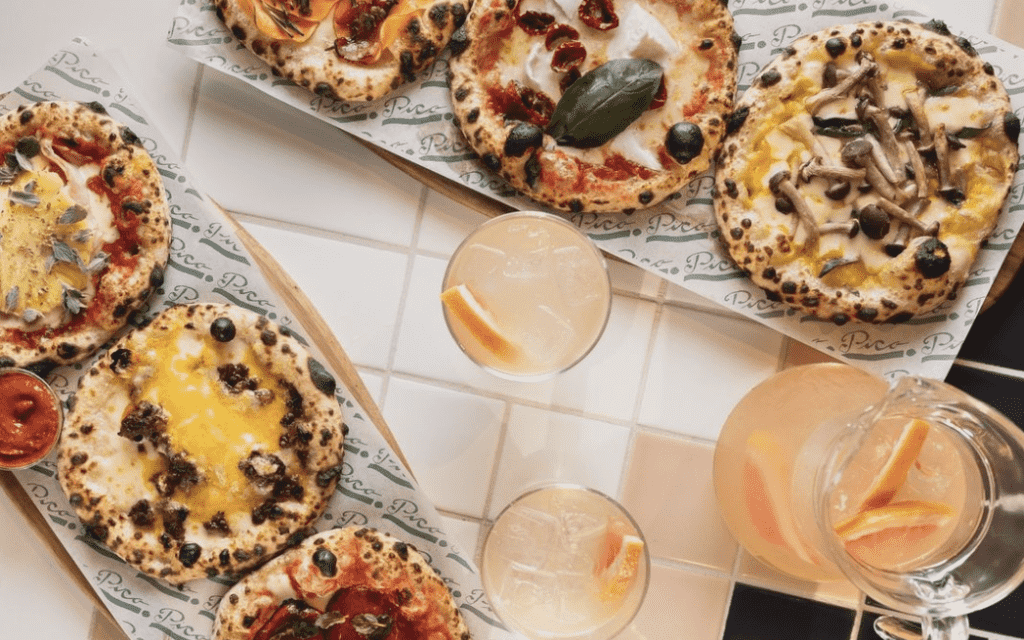 Copenhagen is famous for its diverse and innovative food scene, with offerings that range from traditional Danish fare to world-class international cuisine.
Here's an overview of the city's culinary landscape:
Traditional Danish Cuisine
To fully appreciate Copenhagen's food scene, you must try the traditional Danish dishes. Smørrebrød, an open-faced sandwich typically made with rye bread and various toppings, is a staple in Danish cuisine.
Many restaurants and cafes offer smørrebrød with a modern twist, creating unique flavor combinations.
World-Class Restaurants
Copenhagen is home to several Michelin-starred restaurants, including the world-famous Noma, which has been named the best restaurant in the world multiple times.
These high-end establishments showcase the best of New Nordic cuisine, with a focus on local, seasonal ingredients and innovative cooking techniques.
If Noma is a little out of your league, Copenhagen offers a variety of great value-for-money eateries.
Street Food and Markets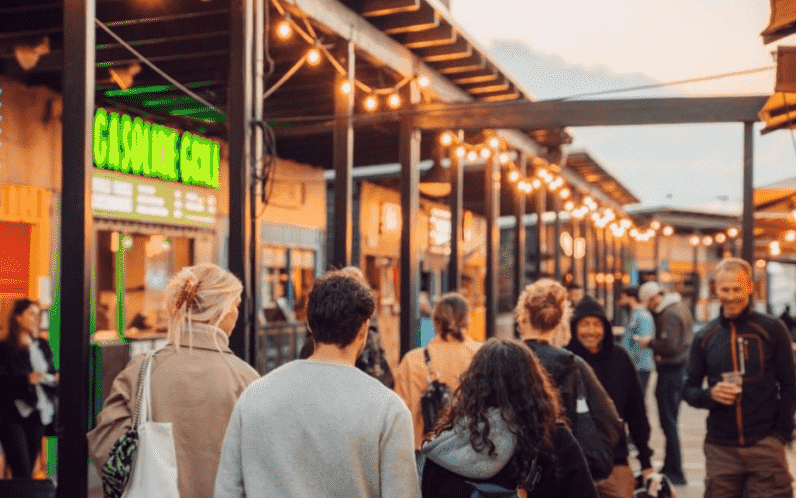 For a more casual dining experience, Copenhagen offers a wide range of street food options and markets.
Torvehallerne, a large market hall in the inner city center, features numerous food stalls with diverse culinary offerings.
Refshaleøen, a former industrial area, has been transformed into a street food haven with its bustling food market, Reffen. This place serves everything from traditional burgers to Middle-Eastern specialties, and much more.
International Cuisine
Copenhagen's diverse food scene also includes an array of international cuisines. You can find everything from Italian-style pizza and French bistros to Japanese sushi bars and Middle Eastern eateries.
This multicultural culinary landscape ensures that there's something for every palate.
Sustainability and Local Sourcing
Sustainability and local sourcing are significant aspects of Copenhagen's food culture. Many restaurants and cafes prioritize organic, locally sourced ingredients and implement eco-friendly practices.
This focus on sustainability not only supports local producers but also enhances the quality and flavors of the dishes.
My absolute favorites are La Banchina and Østergro.
Coffee Culture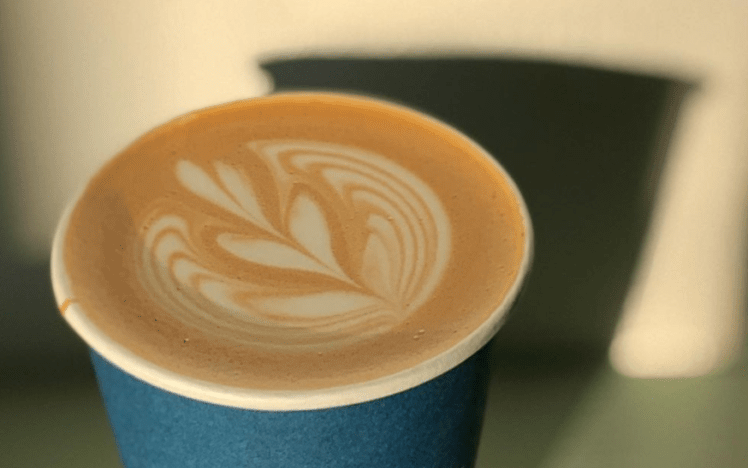 Copenhagen has a thriving coffee culture, with numerous specialty coffee shops scattered throughout the city center. These cozy cafes provide the perfect setting to enjoy a cup of expertly brewed coffee while soaking in the local atmosphere.
Additionally, if you are looking for some mouthwatering brunch, there is also plenty of options for that.
How to Get to Copenhagen
Copenhagen is a well-connected city, its international airport making it easily accessible by air, ferry, or arriving by bus via the train station.
Here's an overview of the various ways to reach the Danish capital:
By Air
Copenhagen Airport (CPH), also known as Kastrup Airport, is the main international gateway to the city. It is the largest airport in Scandinavia and serves as a hub for numerous airlines, offering direct flights from destinations in Europe, Asia, and North America. The airport is located just 8 kilometers (5 miles) southeast of the city center and is easily accessible by the main train station, metro, bus, and taxi.
By Train
Copenhagen is well connected to other European cities by train. International trains from destinations like Stockholm, Hamburg, and Berlin arrive at Copenhagen Central Station (Hovedbanegården), which is conveniently located in the heart of the city center. The Danish railway system, DSB, also offers extensive connections to cities and towns within Denmark.
By Bus
Long-distance buses, such as FlixBus and Eurolines, connect Copenhagen to various cities across Europe. Most buses arrive at Ingerslevsgade, near Copenhagen Central Station, making it convenient to transfer to local transportation or a short walk to nearby accommodations and boutique shops.
By Ferry
Copenhagen can also be reached by ferry from several destinations, particularly from Norway, Sweden, and Poland. Ferries operated by companies like DFDS Seaways and Scandlines dock at various terminals in the city center, including Nordhavn and Dampfærgevej. Furthermore, these ferry services offer an alternative and scenic way to arrive in Copenhagen, particularly for travelers traveling with their vehicles.
Regardless of your chosen mode of transportation, Copenhagen's excellent public transportation system and walkable city center make it easy to navigate and explore upon arrival.
Where to Stay in Copenhagen FAQs
What is a good area to stay in Copenhagen?
A good area to stay in Copenhagen depends on your preferences and interests. Indre By is ideal for first-time visitors and those who want to be close to major attractions. Vesterbro offers a hip and vibrant atmosphere, while Nørrebro is great for a more authentic, local experience. Østerbro is perfect for families and those seeking a quiet, upscale area, and Christianshavn is a charming district with picturesque canals.
How many days do I need in Copenhagen?
To fully explore Copenhagen and its major attractions, a minimum of three to four days is recommended. This allows you to visit popular sights, such as the Little Mermaid statue, and Nyhavn, while also experiencing the city's diverse neighborhoods and local culture. If you plan to take day trips to nearby destinations, such as Helsingør or Malmö, you may want to extend your stay to five or six days.
What is the best time to visit Copenhagen?
The best time to visit Copenhagen is from May to September when the weather is mild and the days are longer. However, these months also attract more tourists, so it's essential to book accommodations in advance.
Is Copenhagen an expensive city for accommodations?
Copenhagen can be expensive compared to other European cities, but it offers a range of accommodation options to suit different budgets. By researching and booking in advance, you can find some of the best budget hotel options.
Where should I stay in Copenhagen for the first time?
If you're visiting Copenhagen for the first time, it's recommended to stay in Indre By, the city's historic center. This area has many attractions within walking distance, making it an ideal base for first-time visitors.
A final note on Where To Stay in Copenhagen
Copenhagen is a vibrant and enchanting city that combines historical charm with modern innovation. From its picturesque harbor at Nyhavn and the magical Tivoli Gardens to the impressive royal palaces and bustling shopping streets, the Danish capital offers a wealth of attractions and experiences for travelers.
When it comes to accommodations, Copenhagen has something for every budget and taste. Budget travelers can choose from trendy hotels and hostels like Urban House Copenhagen by MEININGER and Copenhagen Downtown Hostel, while mid-range options like Absalon Hotel and 66 Guldsmeden offer a balance of comfort and affordability. Moreover, for a luxurious stay, iconic hotels such as Hotel d'Angleterre and Nimb Hotel provide unparalleled elegance and service.
In addition to the accommodations mentioned, Copenhagen is home to some truly unique hotels, like Central Hotel & Café, Manon Les Suites, and CPH Living, which offer unforgettable experiences for those seeking something distinctive.
Finally, know that Copenhagen also offers some great hotel alternatives for travelers seeking another form of stay.
No matter your budget or preferences, Copenhagen has many options to make your stay enjoyable and memorable. So, explore the city center's rich history, indulge in its diverse food scene, and immerse yourself in the captivating atmosphere of this beautiful city while staying at the perfect accommodation that suits your needs.
Finally, if you are still wondering where to stay in Copenhagen or have any other questions. Feel free to reach out or leave a comment below.
//Josephine
The article may include affiliate links, meaning that I may receive affiliate compensation at no cost to you if you decide to purchase. Read more in my
Affiliate Disclosure.
BEST TRAVEL RESOURCES
BOOK YOUR FLIGHT: Not sure how to get the best and cheapest flights? I always use Skyscanner for the best deals. The best tip is to be flexible with dates and destinations if you want the cheapest options.
Alternatively, for frequent travelers, get a membership with Wayaway and receive a cashback on cheap flights and hotels every time you book! Via the link, you even get a 10% discount on your membership.
BOOK GREAT ACCOMMODATION: Booking great accommodation is not difficult but it sucks paying too much. Use Booking.com for the greatest hotel deals and Hostelworld for amazing hostel stays. Alternatively, you can sign up for Worldpackers to get FREE accommodation in exchange for your work.
BEST TRAVEL INSURANCE: Traveling without insurance is a mistake that you don't want to make - trust me I've tried. I'd suggest SafetyWing as they offer great and flexible policies - especially if you are traveling for a long time or a digital nomad. World Nomads is another great insurance with extensive coverage.
NEED HELP WITH YOUR VISA? Figuring out how and when you need a visa can be a bit of a jungle. iVisa is a very handy and user-friendly service.
HAS YOUR EU FLIGHT BEEN DISRUPTED? Use AirHelp as a service to get flight compensation on your European flights in case your flight was delayed, canceled, or disrupted in other ways. More often than not you are actually entitled to compensation.