Anyone who knows me knows that I am all about following your dreams and stepping outside the norm. Almost 2 years ago I quit my 9-5 and have worked while traveling as a digital nomad. I'm all about working online and making ends meet in untraditional ways. Previously I've written a post with a list of 21 jobs you can do from anywhere, to try to inspire and make people realize the endless possibilities there are in terms of working online and creating a life where you have more control over your time.
In this blog post, however, I want to get more in-depth on exactly how you can make money online or offline on the road.
The reason behind this?
Honestly, I feel like there is a lot of misleading information circling around the internet that tends to glorify life as a nomad. The tendency is to make it sound fabulous and, at times, way too easy. I'm here to tell you that, unfortunately, it is not as easy as displayed and that it requires a lot of work and dedication.
That being said it is certainly doable and there have never been more possibilities to live this lifestyle than in today's age.
If you are here thinking that you want the easy way out and you are looking for a Kim Kardashian gig where you are paid to breathe, then this blog post is not for you.
Because nothing is given for free in life.
This certainly applies to accomplishing your dream lifestyle too. You have to be willing to go for it and put all your best efforts into creating your own reality, and if you do, you have an almost guaranteed rate of success.
So without scaring you away any further, I want to share some helpful tips, insights, and websites that are going to help you make it all come true. This blog post is meant for any traveler who wishes to make money on the road but who is not sure how to do so. Whether you travel in a van and enjoy van life, as a backpacker, or any other way, these tips will apply to you.
Becoming a digital nomad and stepping away from the norm is the best decision I've ever made. Whether you wish to work online or in person at your destination I'm certain that it is well within reach for you. This is if you are ready to go for it.
PIN THIS POST FOR LATER:
How To Make Money on The Road Online?
Working online as a digital nomad is becoming more and more popular worldwide. The reason behind this is that this form of work isn't depending on your location and creates a lot of flexibility. The idea of working from a cute café in Paris one day and from a Caribbean paradise the next is appealing to almost anyone.
And this is the image that I want to shatter straight away.
The reason for this is that these images, and stories are, in my opinion, what started the misconception of what this form of work and lifestyle is like in the first place.
And believe me, I ate that dream image like a free piece of cake.
Yes, you can indeed bring your job with you almost anywhere, but you won't be able to jump around working while having your feet in the sand. Because truthfully working as a digital nomad is just as hard as working at an office back home. It requires many hours, focus, and self-discipline that will test you.
Again, I am all for this type of work and I love the liberty it provides me, but expect to work as hard and long as everyone else. For this lifestyle to work, you need to work full-time and treat it like a normal job where you have free hours during the day and maybe a few days off during the week. The extremely cool side to this job is, however, that work might be from a nice café, and time off work can be enjoyed at a beautiful beach or by doing an incredible jungle hike. Just know that you will need to work hard and that jumping around from location to location is stressful and costly when you have a job to attend to on the side. You will need to slow down your travel speed and manage your expenses.
Furthermore, with this form of lifestyle, you are constantly depending on the wifi, and in many places, this can be quite a problem.
I'd recommend you to stay within areas where you know you have a good internet connection if you know you have to work. I say this because when I lived and traveled by van in South America, the lack of wifi almost cost me my job and it was much more stressful than enjoyable.
Looking for a stable Wi-Fi connection will need to be a big priority and you need a dependable laptop to work from.
Lastly, be prepared to work across different time zones and be willing to work at odd hours of the day to meet your deadlines.
Having said all that, there are many great possibilities on how to make money online on the road. Below I will share the most popular ones and provide insights into how you can get started.
Work As a VA
Working online as a VA or Virtual Assistant is one of the most popular and common forms of work as a digital nomad. This is because the job as a VA comes in many shapes and sizes and doesn't necessarily require any education.
Many people have useful skills that they can use in the job. Most commonly a VA helps with sorting or replying to emails, managing calendars, completing spreadsheets, or other forms of light managing tasks. The tasks truly stretch from simple to complex depending on who you work for and what your experience is.
The best places to find jobs working as a VA are Fiverr or Upwork. Here you have many people posting and looking for assistance with daily tasks. Note that many of the jobs have a very low starting pay and if you have no experience, you will need to start small and work up a portfolio and experience. Another opportunity to find work as a VA is by joining different Facebook groups. I found numerous relevant job postings on Virtual Assistant Savvies and there are many more groups to join.
If you want to learn more about how to make money via Upwork and Fiverr then check out the video below:
Start a Blog
Having an SEO-optimized and niched-down blog can be a great way to create an income while traveling. Note that in terms of how to make money on the road, this is not the option with the fastest ROI (return of investment in terms of hour time, and money). Blogging takes time and it requires a lot of work. If you are willing to put in 1-3 years of work without seeing any income, then having a blog can be a great way to make passive income down the line. This can be in the form of affiliate marketing, ad revenue, and much more.
On top, a blog or a website is a great and professional way to display your skills and create a portfolio. You do not need to be a web designer or know anything about coding to start a blog.
Buy your domain with a host like Bluehost and choose your plan. This is the cheapest and easiest way to get started. I would always recommend you use WordPress when creating a blog. Just follow a simple guide to get started and you will have a blog up and running in no time.
I personally followed the guy from the video below when I built my website and I found it extremely helpful:
Become a Freelancer in Your Field
This one might sound a little broad and obvious to some because isn't most of this digital work a form of freelancing? Truly, a lot of it is but I want to get into how many fields you can work within as a freelancer and how you can get paid by offering your skills. In reality, most people have skills that they can offer as a freelancer and I'm certain that you do too.
The possibilities range from anything from an SEO expert, UX designer, Graphic Designer, SOME manager, picture or video editor, personal coach, freelance writer, etc. Think about anything that you are good at or any skill you might have learned at a previous job. The good changes are that you can work freelance and offer these skills.
Here Fiverr and Upwork are, again, good changes for finding people who are looking for your skills. As mentioned before, remember to be patient and open-minded and that you might have to do some less attractive jobs for a while before you stumble across something better.
If you have a specifically useful skill you can even use Facebook or Google advertising and your own website to place yourself in front of potential customers. It is an extremely powerful tool, in terms of how to make money on the road, if you are good at targeting your ads. If this sounds appealing to you then you can learn how to use these advertising platforms quite quickly by watching a few good tutorials on YouTube.
Finally, if you are a good writer there are plenty of sites that will pay you for your freelance writing.
Sell Stock Photos and Video Material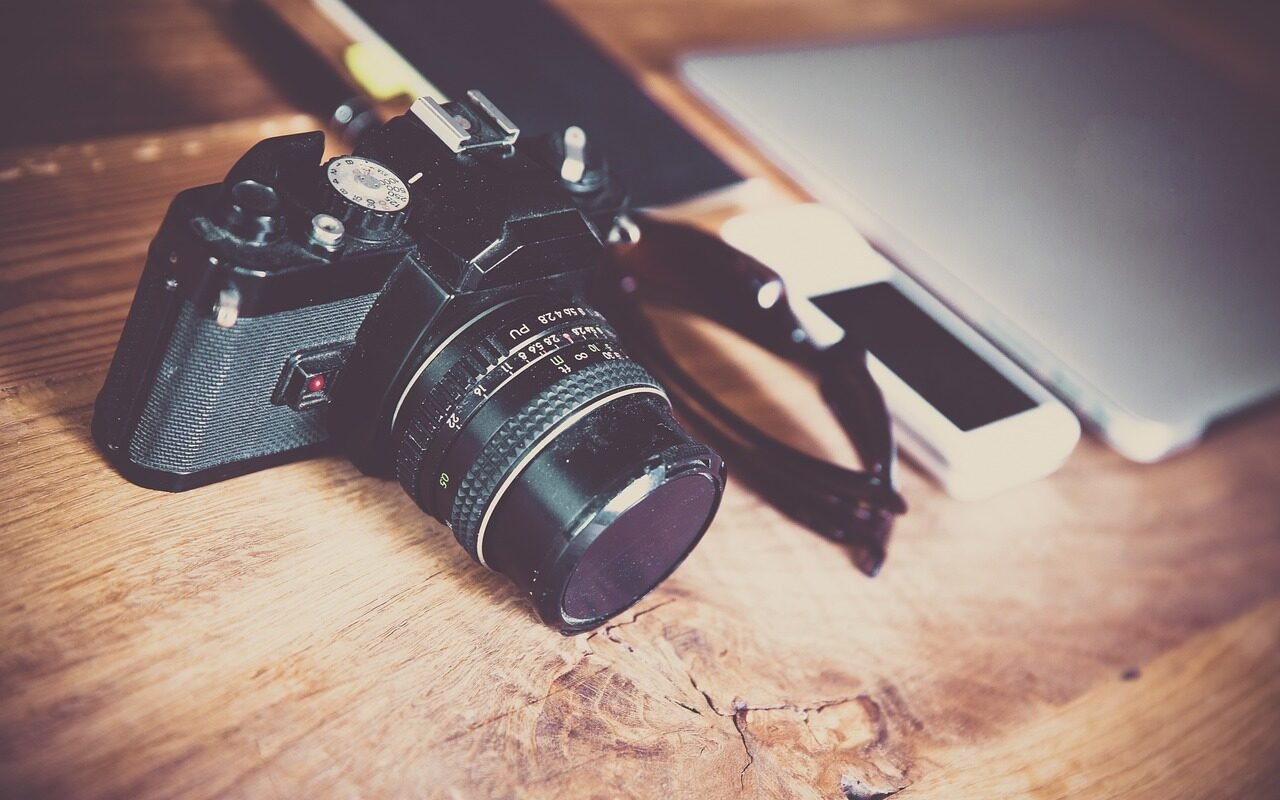 If you have decent photography skills and gear that is above the standard iPhone, then you can make money on the road by selling photo and video content.
This is a cool way to make money while traveling because it can be done completely on your terms. You do not need to be especially unique to make money by doing this but you do need to know the basics and shoot content of high quality.
Note that this market has become quite saturated over the years and it can be difficult to make a full-time income by doing this. There is a higher demand for video and drone material, so if you have skills in this field, you can make money off it.
Use platforms like iStockphoto and Shutterstock for pictures and Blackbox for video content.
Teach English Online
If you are a native English speaker you can teach English online. While some platform requires you to have a degree in English or teaching experience, not all do.
By a simple Google search, I found a bunch of job postings looking for online English teachers and several platforms that are designed for this specifically. Some places require you to have a TEFL certificate which can be done online. The price ranges from $300 – $500 and takes between 1-6 months depending on your preferences. Though it does require a bit of money and time on your part, you have great opportunities in terms of working and traveling after you have completed the course.
Start an E-Commerce Business
If you are good at selling and know something about specific products, then starting an e-commerce business can be a good way to make money online.
In terms of how to make money online, this field is competitive and it takes time to set up. The good thing is that once it is going it is pretty easy to maintain. I would advise anyone to start this before hitting the road and get everything in order first so that it is generating income.
The land of E-commerce businesses is a competitive place because it takes almost nothing to get started. I would recommend people use the dropshipping model at first and go via Shopify. The business model is attractive because it hardly puts the owner at any financial risk. All you need to do is brand and promote products via your website and sell them via a supplier. You set your prices and pay the supplier their price. The difference is your profit.
There are several platforms already created to make this simple and easily manageable. Your biggest task is to do market research and differentiate yourself from the crowds. This is so you don't sell the same as everyone else at the same prices too. If you like the idea of selling and marketing products online then this could be something for you. Make sure to research and learn before you launch. After that your possibilities are endless.
Watch this video to learn how to get started:
Content Creator
Becoming a content creator or influencer is the dream for many. This type of life seems easy and fabulous, and who wouldn't want to get paid for sharing their life?
Becoming any type of influencer is hard work no matter which platform you choose. Whether it's Instagram, TikTok, YouTube, Switch, or anywhere else, the work demand is high, the timeline long, and the competition fierce.
This is another one of those ways to make money on the road that is possible but won't happen overnight. You need to dedicate at least a year of full dedication with no guarantee of succeeding within that year. However, if you are consistent and good at what you do, then I have no doubt that people will love your content.
One thing to know about choosing this line of work is that you will get trapped in the form of a content machine. This is because these platforms require a huge amount of content and consistency to succeed. You, therefore, need to dedicate a lot of time to creating fresh content. TikTok, Instagram, and Switch more than any. If you go with YouTube then follow a strict publishing schedule to please the algorithm. Staying on top of the algorithm and trends of any platform you might choose is key here.
Write and Sell Ebooks
If you are a good writer and have an interesting message to share, then selling your own ebooks online is a great way to way to make money on the road. An ebook is usually a smaller piece of art that is between 70-100 pages long.
After completion, you can either choose to sell your books on your own Shopify page or go via a third party like Amazon, Google Play, or Gumroad. The workflow is pretty simple and manageable and, if you are good at writing and manage to do a bit of successful promotion, then this can quickly make you some income online.
The good part about this is, also, that once the book is published and sold, it can keep generating income without you having to do much work.
Create and Sell Online Courses
Creating and selling online courses is becoming more and more popular amongst people working in the online field. People have realized the value they can create and what people are willing to pay for online education. Even though there are endless hours of online education available for free on the internet, people are still willing to spend thousands of dollars on quality courses online. So much that this industry is said to be worth $325 Billion by 2025.
Anyone with any type of expert knowledge can create and sell an online course. Whether it is financial advice, how to fix car engines, SEO knowledge, growing your own food, and so on. It can all be turned into a valuable online course that can sell and make money.
Places like Udemy and Skillshare are great places to get started. However, there are many other platforms to use depending on the course you wish to create.
How to Make Money on the Road Offline?
Another option in terms of how to make money on the road is to work offline and in person. These jobs, obviously, require you to stay and be at the location in person.
There are plenty of options for you to go and work at different locations while you are traveling around. The best part about working while you are traveling is that you get to connect with the community and really become a part of your destination.
Working at your location is a great opportunity to make friends from all over the world and create incredible experiences.
Whether you want to work on your own terms or seek employment somewhere, there are many options to make money on the road. Below I will go through some of the widespread and popular ones.
Work as a Musician
Over the years I have met many people who have worked and traveled with their music. This is both alone and with their band in a group. For working as a musician and making money from it, you obviously need to put in the practice hours and be able to put on a good show. People who enjoy playing and singing can set up their own street performances in crowded streets with a flow of people. Heading to squares around different cities you almost always see talented musicians playing.
In addition, many musicians travel to areas with good nightlife and musical scenes. From there you can ask at bars that offer live music and play on the weekends. Some bars will pay a few hundred dollars for you to put on a show. Know that it can be tough to travel and perform full-time. However, it is possible if you follow some guidelines. You need to stay focused and be quite organized.
Another opportunity to travel and work with your music is to work on a cruise ship. Keep an eye on different job listings and see if there is something for you.
Sell Artwork and Handcraft
You can sell your own things while you are traveling if you know a handicraft or are an artist. If you are traveling by van you can quickly convert it into your own little cozy mini shop and earn money. If not, then setting up a street booth will do.
Many cities do weekend markets which is another great opportunity for you to show and sell your creations. This can be things like jewelry, handbags, clothes, souvenirs, paintings, and the list continues.
You can even promote your products over a platform like Instagram and share where you will be next.
Work as a Tattoo Artist on the Road
If you are a talented tattoo artist then you can bring this job with you traveling. You could also use software for tattoo studios to make it easier for potential clients to track you and book an appointment. I've met many people who have worked full-time or made some extra money this way. It might come as a surprise, but in terms of how to make money on the road, many people travel with this job.
All you need to get is your own equipment and you are free to go. Make sure you have a good portfolio where you can show off your work. This can be in the form of a booklet, Instagram page, or website.
Many tattoo artists head for locations where the handcraft is popular and stay there working for some months. You simply talk to some of the shops around the area and ask if they are looking for someone. After you have had fun and experienced your location you can head off to the next.
Work as a Freelance Photographer
This one is hard and you have to be good at what you do and be organized. If you are, however, and you are persistent, then working as a freelance photographer can make you a lot of money. In addition, it can also provide you the liberty to travel.
While the most obvious one in terms of traveling is to be a travel photographer, this is also one of the toughest. It's not easy finding paid jobs and many people wish to travel and shoot photos. Make sure you have a niche and something you specialize in and have an online portfolio to show. Some people choose to work with wedding photography, shoot events, and editing, just to mention some.
This work requires you to have good equipment, be talented, and know how to pitch. On top, you need to search online for opportunities and check the best platforms to look for potential photography jobs.
.
Teach English Abroad
Teaching English can be done both online and in person on location. Going somewhere to teach allows you to make great and deep connections with the community. It gives you experiences for life and can be a lot of fun.
Again you will need a TEFL certificate that is pretty easy to obtain and after that, you can apply.
Most commonly people go to amazing destinations in Asia and stay for a few months in one place while working.
There are plenty of platforms that can help you apply and find your next teaching destination.
Find Workcamping Jobs
If you are traveling by RV or any type of vehicle where camping is involved, then you can find workamping jobs on your road trip. As the name might imply this is a mix of camping and working.
The job involves everything like trading services, labor, or skills in exchange for payment. In some cases, this is only staying for free, but at other times that also involves payment.
You find work camping jobs by searching online for campsites or parks.
If you are doing a road trip or traveling in North America, then you can find jobs at these platforms:
Another option is to search on Facebook groups or the marketplace. These jobs are widespread and there are many options for travelers. Many people stay and work for a few months to save money and then travel for a few afterward. You can repeat this process as many times as you want. Lastly, for other budget-friendly options, there are many hotel alternatives.
Do Seasonal Farm Work
Finding seasonal farm work is another great way to make memories and make good money. You work hard for the season but you are also able to save up good money for your trip afterward. On top, the work experience will be a memory for life in itself.
Search online for areas that you wish to visit. Some of the more popular options are to work with the sugar beet harvest in America. Another popular option is to check for farmwork in Australia.
You can find farm work in all parts of the world. Here searching online is your best friend.
Do Seasonal Retail Work
If you have experience in hospitality then there are great options for finding work in the busy seasons. These include working at hotels, hostels, restaurants, bars, cafes, and stores.
Think about the location you want to visit and see if you can hit the high season. Try sending out emails or reaching out via social media. This is a great way to see if you can land a job for the season.
I've met many travelers who have worked season to season in different locations and had great fun. If you are good with particular sports then you can use this to your advantage too. These include skiing, surfing, kitesurfing, and much more.
Many places need help during the busy months and you just need to be open and friendly.
Make Money Petsitting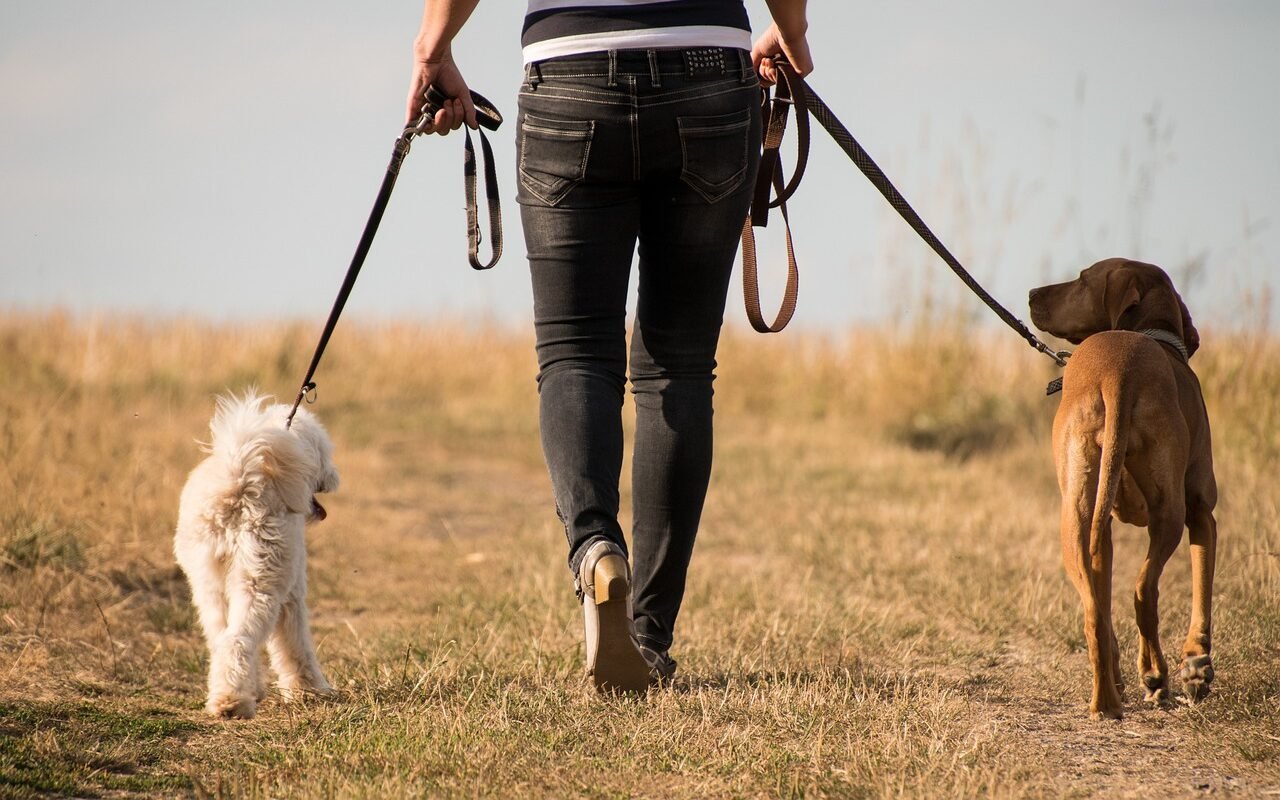 The final way I want to mention in terms of how to make money on the road is petsitting. Petsitting is basically taking care of people's pets while they are away, and getting paid for it.
Sign up to become a pet sitter via Rover, or you can promote yourself online as a personal brand. You can find job opportunities either via Craigslist or different Facebook groups.
Tips on Getting Started with Making Money on the Road
Sometimes your best work opportunities are closer to home than you think. I will always advise anyone to look around their own community for job opportunities first. This is because you are far more likely to find a well-paying and good position with someone whom you already have a connection with. Try asking around with people you know if they know of any online or offline job opportunities. This can be as simple as writing a Facebook status or asking friends and family.
Next, if you already have a job and wish to do it remotely, try asking your work if this is a possibility. Maybe it is of interest to them to keep you employed and assist with tasks instead of hiring someone new. You might need to drop some responsibilities and even go down in salary. However, if this lets you do remote work and travel to wherever you want I think that is a big win.
Lastly, I will advise anyone to get organized before they head off into the world. The reason for this is that it is easier to establish yourself from your home base. Once you have left, everything is new, exciting, and more chaotic. Figuring out work and income at this point is more difficult and more stressful. Always make sure to have some backup savings with you and travel with proper insurance. This is so you have time to settle into your new lifestyle and don't burn out.
Best Websites For Making Money on the Road
Here is a list of some of the best websites. These are to help you find work either online or offline while traveling:
CoolWorks: This platform is great for finding jobs in North America. Some even with housing included making it easier.
Craigslist: craigslist still works in terms of finding different paid jobs around the world. Mostly it's good for America.
Fiverr: Platform for finding freelance jobs in your niche. Be patient and know that good-paying jobs are difficult to get.
Upwork: Likewise Fiverr, Upwork is also a freelance platform.
Facebook: Join relevant Facebook groups and look on marketplace for opportunities.
LinkedIn: Connect with people in your field and keep your eyes open to opportunities. Connect with people and reach out.
Backdoorjobs: This platform is great for outdoor enthusiasts. You find short-term jobs here that are for environmental and adventure lovers.
A Final Note on How to Make Money on the Road
Making money on the read is a great way to meet new people and make memories. Whether you wish to work online or offline you will get a new experience and get to see something different from your normal surroundings.
For some people, this lifestyle is for years, and for some much less. No one says this has to be forever. Whatever you dream to do know that it is well within your reach and very possible if you put your mind to it.
In addition, know that this lifestyle is not for everyone and it requires work. Some people find it lonely and like the comforts of having colleagues, friends, and family around.
Depending on your ambition working on the road can require both less and more work. If you have an online job from back home and travel to a cheap location, you might experience that your money reaches a lot further and you can work less. If you aspire to build your own business to make passive income down the line, then you might have to work harder than before. On top, you might not make much money for a while and need to lower your expenses. Whatever your ambition, this is your life, and the idea of all of this is that you get to design it.
Know that it is never too late to change paths and shape your life into what you want. There are billions of opportunities in the world today and you simply need to go after them. Whether this is completing some online schooling, working up a portfolio, or doing an internship to get where you want, it is all possible. Know that you can learn so many new skills on platforms like Udemy, Skillshare, and YouTube.
Know that this lifestyle looks different for everyone and how people make money on the road will differ from person to person. Some people work freelance online, some create courses, some do seasonal work, and others are influencers. Everyone is different and enjoys different things. Likewise, people's ambitions in terms of income are also different.
Discover whatever is right for you and believe that it is possible. If you are willing to put some work into your dream lifestyle then I guarantee you that you will succeed.
If you have any inputs and additions then please share them in the comments below!
//Josephine
The article may include affiliate links, meaning that I may receive affiliate compensation at no cost to you if you decide to purchase. Read more in my
Affiliate Disclosure.
BEST TRAVEL RESOURCES
BOOK YOUR FLIGHT: Not sure how to get the best and cheapest flights? I always use Skyscanner for the best deals. The best tip is to be flexible with dates and destinations if you want the cheapest options.
Alternatively, for frequent travelers, get a membership with Wayaway and receive a cashback on cheap flights and hotels every time you book! Via the link, you even get a 10% discount on your membership.
BOOK GREAT ACCOMMODATION: Booking great accommodation is not difficult but it sucks paying too much. Use Booking.com for the greatest hotel deals and Hostelworld for amazing hostel stays. Alternatively, you can sign up for Worldpackers to get FREE accommodation in exchange for your work.
BEST TRAVEL INSURANCE: Traveling without insurance is a mistake that you don't want to make - trust me I've tried. I'd suggest SafetyWing as they offer great and flexible policies - especially if you are traveling for a long time or a digital nomad. World Nomads is another great insurance with extensive coverage.
NEED HELP WITH YOUR VISA? Figuring out how and when you need a visa can be a bit of a jungle. iVisa is a very handy and user-friendly service.
HAS YOUR EU FLIGHT BEEN DISRUPTED? Use AirHelp as a service to get flight compensation on your European flights in case your flight was delayed, canceled, or disrupted in other ways. More often than not you are actually entitled to compensation.