You are trying to plan your dream trip. It could be for yourself, it could be with your significant other, or it could be in a larger group. You want to go to a place where you get to smell the ocean, feel the breeze, and look at picturesque palm trees as you walk around. You also want to go to a more exotic place than the Jersey Shore. So you have decided that you want to go to the Caribbean. But when is the best time to go to the Caribbean and where should you go?
There are many different places that you can go to in the Caribbean. You could choose to go to Puerto Rico, the Dominican Republic, Anguilla, the Cayman Islands, Jamaica, the Virgin Islands, and the Canary Islands, or dance the night away in Cuba. Like members of a very large family, they have their own distinct personalities.
There are some places that you can go to if you want to hear all kinds of international music – Bob Marley was from Jamaica, to name a popular place you could go. There are others where you can enjoy nightlife and festivals. If you want to do more dreamy things like going on catamarans and spending time on the beach, there are excellent options for this as well.
If you are thinking of making that trip a reality, before you put terms like "luxury villa St. John" into a search engine, you want to have an idea of when you should go. You don't want to pay more than necessary and you might want some peace and quiet far away from high season.
In this post, we will go through the best places and the best time to go to the different Caribbean Islands. Depending on the trip you dream about you will learn a few insights to make your travel planning easier.
When is the best time to go to the Caribbean Islands?
Best Time to go to the Caribbean in General
Typically, you should try to plan your visit in May, June, or November. If you go during those months, you are more likely to avoid the rainy season and avoid the higher temperatures and humidity of other months. In addition, this is also the best time to not worry about hurricanes since you are outside the official hurricane season.
While you can visit during the western winter, from December and over New Year, those months are also more expensive. This is because many people visit the Caribbean to escape the cold at home. If you want to have a great experience for less money since it is outside of the peak tourist season, aim for the first three mentioned.
Best Time to go to the Caribbean on a Cruise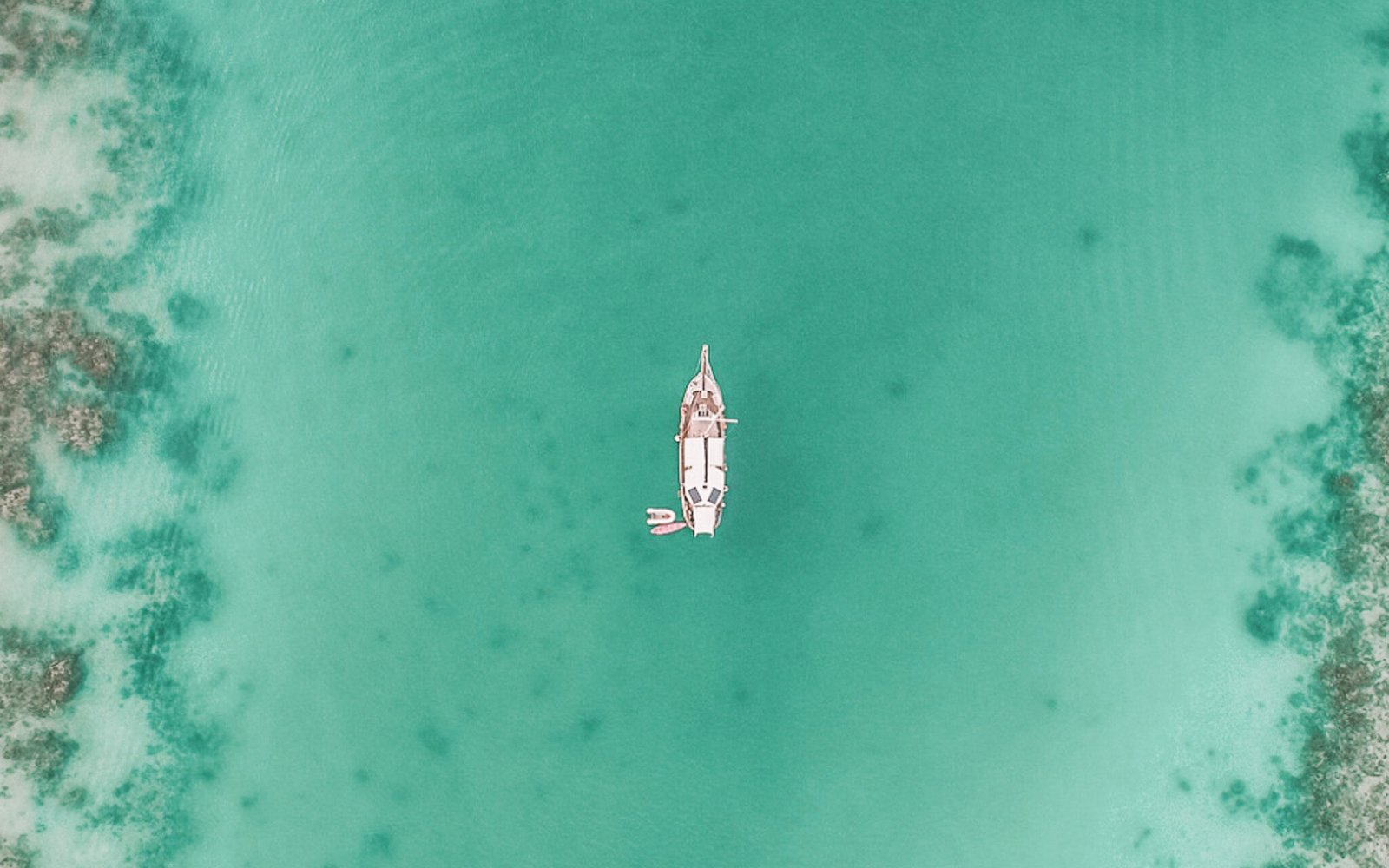 The months of November to February are the best to cruise the Caribbean. The reason for this is that you will get to enjoy the dry weather, sunny and clear skies. Furthermore, the waters tend to be very calm, and this way you won't have to worry about any turbulence while your cruise boat cuts through the ocean.
However, should you want to avoid a packed cruise ship, you can go in May or other off-peak times. Your travel agent will be able to give you the best tips in terms of the route if you want to go during this time.

Best Time to go to the Caribbean to do Whale Watching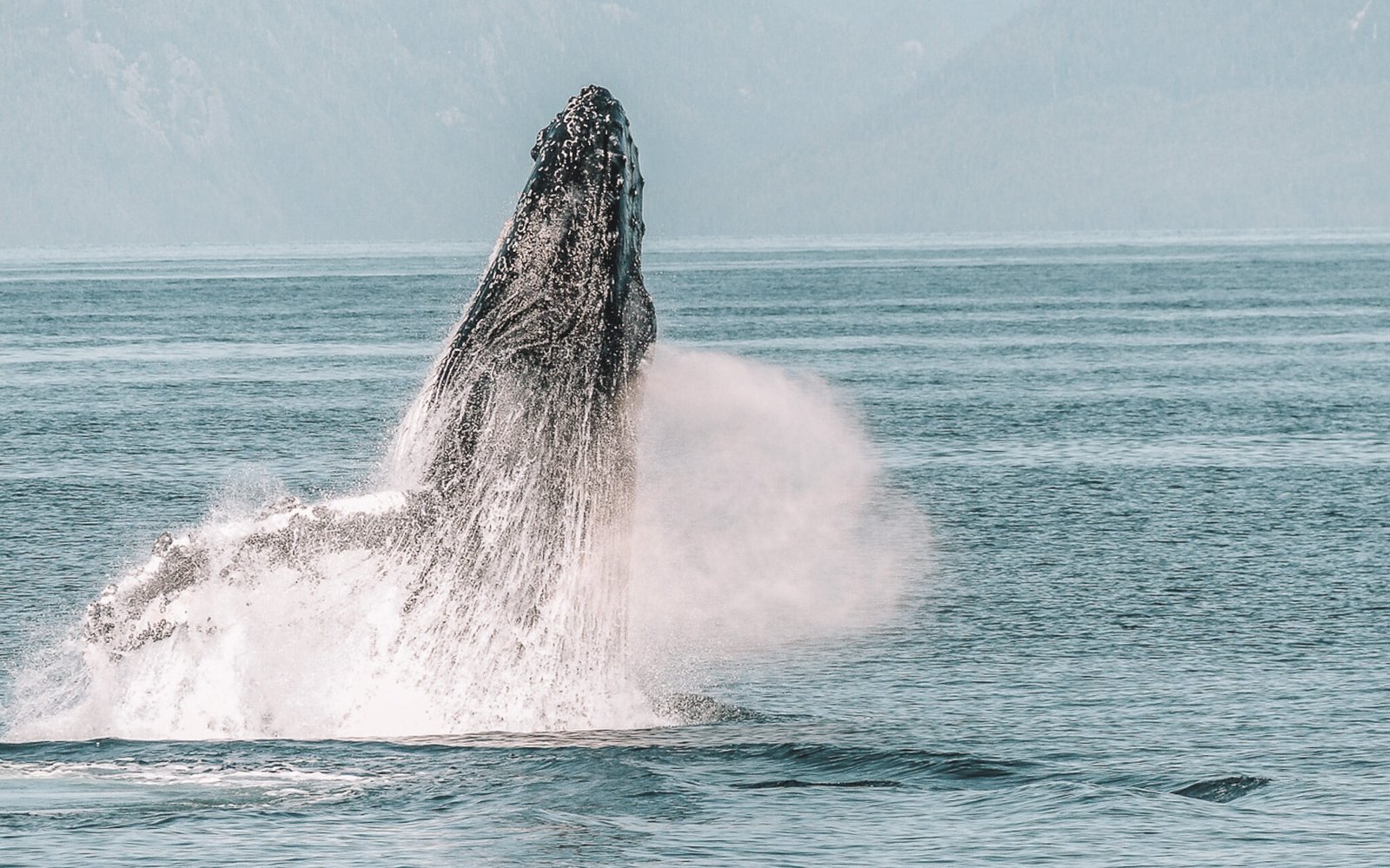 You might not know that the Caribbean is host to a lot of whales and dolphins. In fact, you can book trips to see these giants of the sea, hear them sing their songs, and also watch the dolphins jump out of the ocean.
The best time to do this is from mid-January to mid-March since that is usually the best time to spot these wonders up close. If you love nature, this is definitely something you want to add to your travel itinerary.
On top, sailing lovers should try to hit the Antigua Sailing Week around May.
Best time to go to the Caribbean to See Live Music
There are a lot of islands in the Caribbean that have really active music scenes. If you are into music, you should consider planning your trip around a music festival.
You can go to St. Martin in March to go to the SXMusic Festival – it has a lot of DJs. The Nevis Blues Festival in April, the International Blue Seas Festival in Curacao in May, or the Tobago jazz experience which takes place in April in Tobago. All of these places have different things for people who have different tastes in music. If that is something that you would like to build a trip around, it would be good to do a search for music festivals that are going on when you want to travel. Chances are that something great is going on.
Best Time to go to the Caribbean to Save Money
Prices tend to be a lot lower during what is considered the rainy season and low season. That is from May to November. If you do your research, though, you can find places that still tend to have good weather even during those times. Then you can spend a lot less money and enjoy the quietness of the places around you.
Best Time to go to the Caribbean for Smaller Crowds
Again, this is during the rainy season from May to November. Fewer people are willing to deal with rain while they are on a Caribbean vacation. That is probably what they deal with while they are home and what they wish to escape to the Caribbean for.
You can take advantage of that and have a vacation where you can stretch out without people being around you. This is, again, also the cheapest period to visit. Finally, know that there are more people visiting with children during holidays like spring break.
What to Avoid on Your Trip to the Caribbean
While there has been a lot of progress in certain parts of the world as far as LGBTQ+ relations, you need to be careful in certain parts of the Caribbean, where people frown heavily on same-sex couples. You will be perfectly safe, but you need to check before you go to avoid having negative experiences.
Also, there are parts of the Caribbean where pickpocketing and theft are rampant. For this, it is always good to travel with an anti-theft travel bag to keep your things safe.
You also need to be careful about drink spiking if you go to local bars instead of at your resort.
Be careful when it comes to transportation, too. This is a paradise, but like everywhere else, things happen and you need to be mindful of your surroundings.
Always make sure you travel with good travel insurance. This will also cover you in case of hurricanes or anything that might jeopardize your trip.
How to Plan Your Trip to the Caribbean
There are several things that you should keep in mind when planning your trip to the Caribbean Islands:
Know who is going – different islands are right for different people. Plan to go somewhere where everyone will be happy. Knowing your destination is one of the more important things.
Know when you want to go – As you can see, some times are better for different things than others. Plan your favorite activities and priorities for your trip!
Know how long you will be staying – This will allow you to plan and book all the activities that you want to not miss anything. Also, add extra time in case of travel difficulties or delays.
Know your budget – Make a daily approximate budget for accommodation, food, activities, shopping, and going out. Maybe check out an alternative to your standard hotel or be creative to have the best trip possible.
Mistakes Not to Make During Your Trip to the Caribbean
Here are a few things that could make your trip less enjoyable:
Forgetting to bring cash with you – You might miss out on vendors who only take cash. Also, know that cash might not always be available to get where you are going.
Expecting everyone to speak English – Don't assume that everyone speaks English because you are in a popular place for tourists. Be prepared that some people won't always understand you and vice versa. However, be polite and use body language and you will figure it out.
Thinking each island is alike – That is far from the case. Each place has its own history and customs and festivals. Keep that in mind when booking your trip.
What to Pack for Your Trip to the Caribbean During Peak Season
You want to make sure that you pack properly for your trip. The first thing you want to consider is the bag itself. Since you are going to a warm place, you could even consider a backpack for everything and use it as a carry-on.
You want to bring the following:
Lightweight clothes that are also breathable – Pick something that is comfortable and allows you to do outdoor activities
If you are staying at resorts, see if they have a dress code for things like eating at restaurants – pack one nice outfit anyways for eating out
A waterproof phone case – This will protect your phone from water while traveling by boat or doing tours
Suntan lotion and a hat – You want to protect your skin since the sun in the area is incredibly strong
Travel towel – bring a light towel that you can bring with you to the beach or whatever you might want
Sea-sickness Medication – In case the ocean gets bumpy this can really save the day. Being seasick is not fun and will ruin any otherwise beautiful experience
What to Pack for Your Trip to the Caribbean during Rainy Season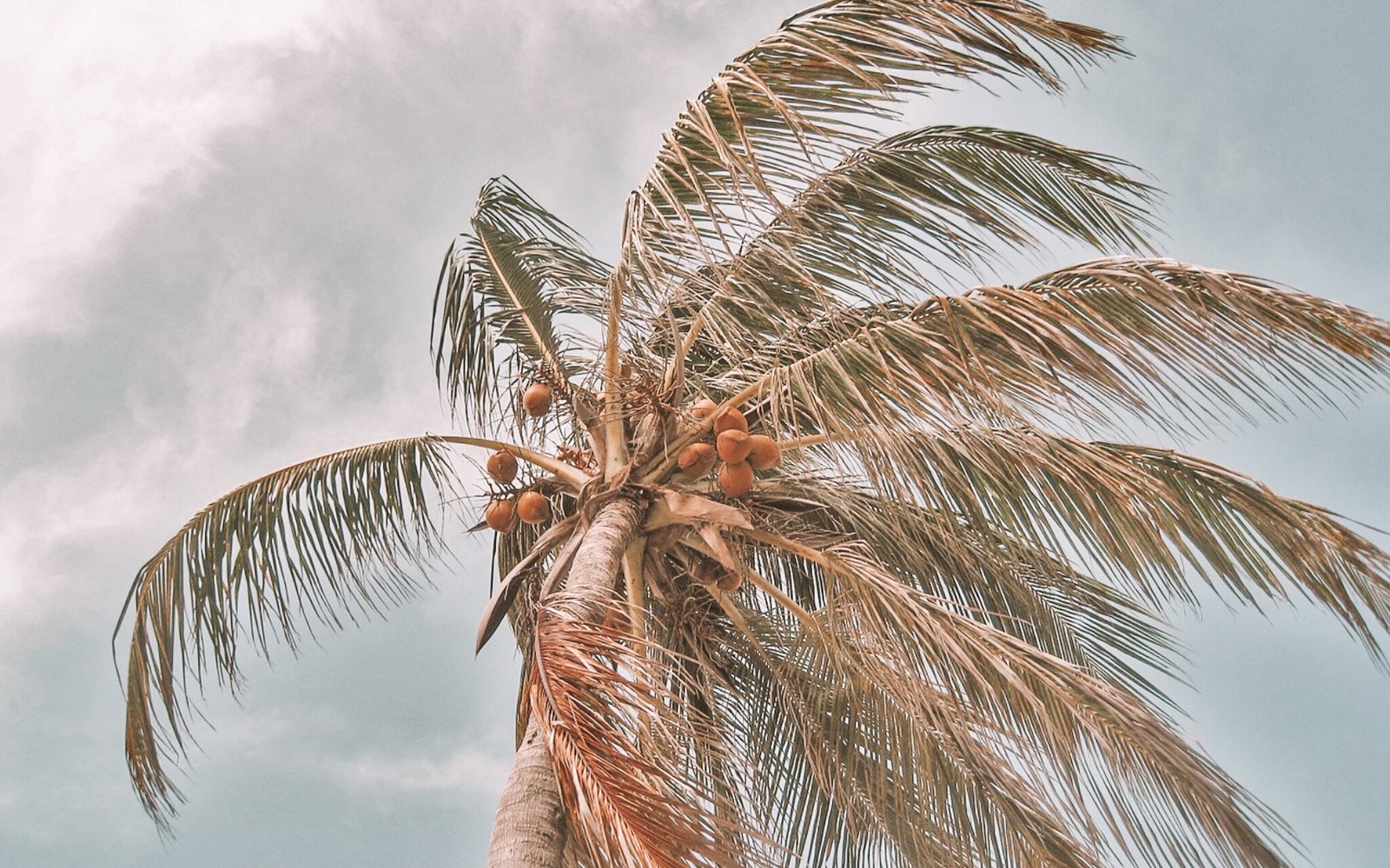 The thing about the rainy season is that the rain can appear out of nowhere. It might seem like a nice sunny day and then you find yourself being suddenly drenched. It's best to be prepared for any such event:
Bring a light jacket and long pants since mosquitoes are quite a pest during the rainy season
Bring clothes that dry quickly – which rules out jeans, since they are very slow-drying
Bring long sleeve shirts, sweaters or long pants if you are going to the mountains or rainforest – yes, it can get cold at night there
Rain jacket – Basically a jacket shell, since it can get very hot during the day – or consider a rain poncho
Waterproof bags to put your wet clothes in. Ziplock bags are great to put electronics in to keep them clear of sand or water
Water shoes – these are great to save other shoes from being ruined or walking into the ocean without worrying about anything spikey
What is the rainy season in the Caribbean?
Thanks to the rising humidity, the hottest time of the year can also be the wettest time. It is best to bring an umbrella if you go to the Caribbean during the rainy season. The rainy season is said to run from May to November. Expect daily showers during this period that can bring heavy rain and also tropical storms. Also, note that the islands closest to South America typically see fewer hurricanes.
However, exactly when the rainy season depends on where you go. If you book a trip to the U.S. Virgin Islands or the Cayman Islands in October, for example, you could expect to be greeted by some rainy days. In Saint Lucia and Dominica, you even have rain in June. Most commonly, the rainy season starts in other places in September.
What is the Hottest Time of Year in the Caribbean?
While the Caribbean is tropical and can be warm in what would be winter months in other parts of the world (around November to February), the heat and the humidity really ramp up between June and October in the Caribbean. In the summer months, you can expect the daily highs to hit between 80 – 90°F or 27-32°C. Those are excellent times to be near the pool or ocean since the air is also pretty humid. 
Know that the sun is very intense in the whole of the Caribbean. For this is it advised to bring sunscreen and a hat to protect you from getting a bad sunburn. In addition, avoid being out in the sun from 11 AM-1 PM when the sun is the strongest. 
Which Caribbean Island Has the Best Weather?
This can be quite a tricky question to answer. Anguilla promotes that they have the best weather and that they don't get much rainfall even during the rainy season. Canary Island says they have the best climate in the world on their page. It can be quite difficult to get a clear answer – but know this, there is no "bad" Caribbean island to visit if you want warm weather as it is generally warm all year round.
What is the Rainiest Month in the Caribbean? 
This depends on which place you go to. In one place, September could be considered the rainiest month, while October could be the wettest in another. The rainy season is said to run from May to November so do a little research before you book. However, you could always wind up being lucky and get through your whole vacation dry. 
A final note on the best time to to go the Caribbean Islands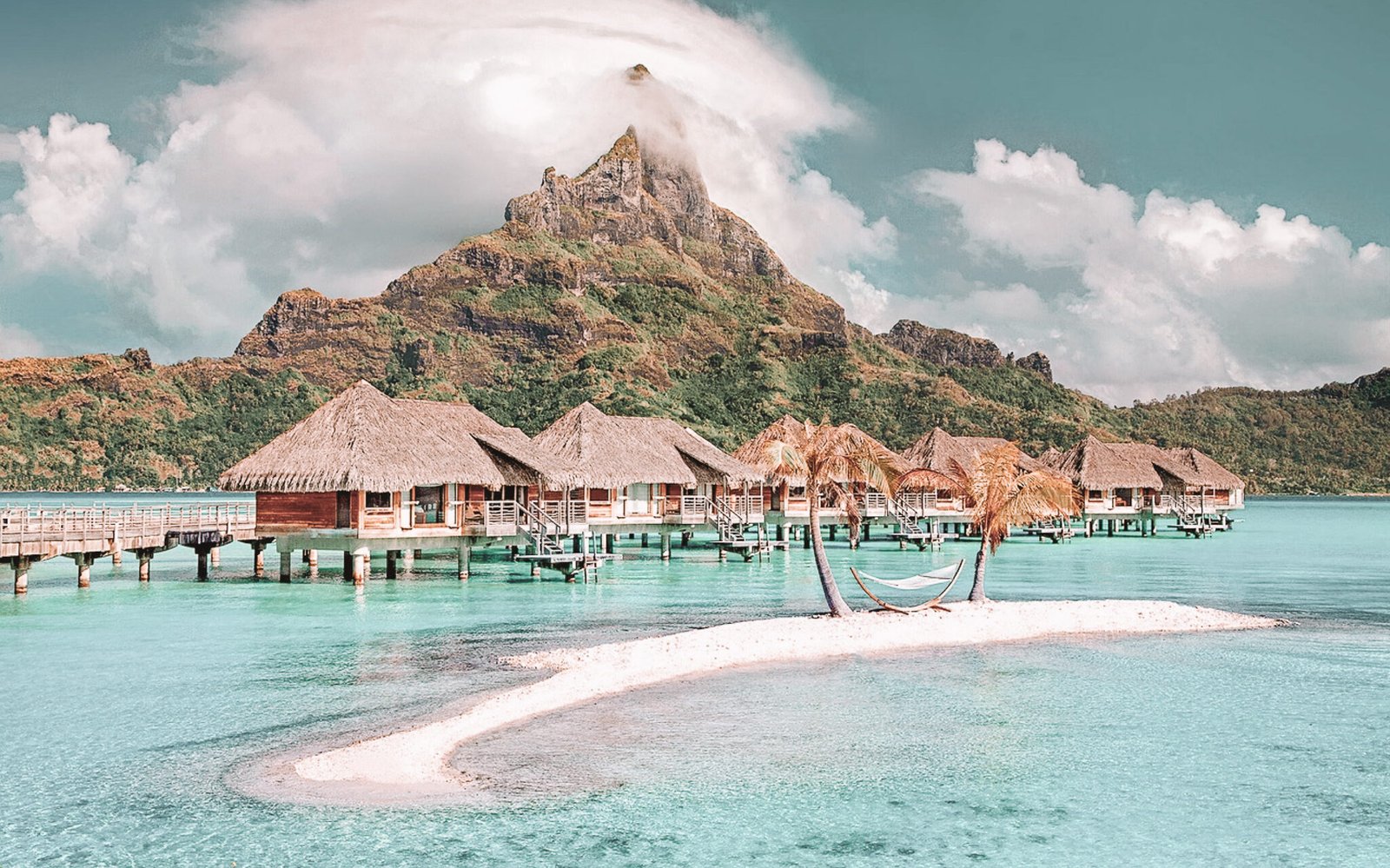 The main purpose of going on a trip to the Caribbean is to make memories that will last for a lifetime – whether it is one that you took with a significant other, your close family, or even a large family gathering. If you plan everything carefully and check out what is available at each place and make sure that it will have things available to suit your tastes, then you will have an amazing experience.
While the planning and research might seem overwhelming, it will all be worth it when you are in paradise enjoying exactly what you dreamed of.
About the author:
James Sullivan has been helping with travel tourism for the past 12 years. He now wants to share his knowledge and expertise with others.
The article may include affiliate links, meaning that I may receive affiliate compensation at no cost to you if you decide to purchase. Read more in my
Affiliate Disclosure.
BEST TRAVEL RESOURCES
BOOK YOUR FLIGHT: Not sure how to get the best and cheapest flights? I always use Skyscanner for the best deals. The best tip is to be flexible with dates and destinations if you want the cheapest options.
Alternatively, for frequent travelers, get a membership with Wayaway and receive a cashback on cheap flights and hotels every time you book! Via the link, you even get a 10% discount on your membership.
BOOK GREAT ACCOMMODATION: Booking great accommodation is not difficult but it sucks paying too much. Use Booking.com for the greatest hotel deals and Hostelworld for amazing hostel stays. Alternatively, you can sign up for Worldpackers to get FREE accommodation in exchange for your work.
BEST TRAVEL INSURANCE: Traveling without insurance is a mistake that you don't want to make - trust me I've tried. I'd suggest SafetyWing as they offer great and flexible policies - especially if you are traveling for a long time or a digital nomad. World Nomads is another great insurance with extensive coverage.
NEED HELP WITH YOUR VISA? Figuring out how and when you need a visa can be a bit of a jungle. iVisa is a very handy and user-friendly service.
HAS YOUR EU FLIGHT BEEN DISRUPTED? Use AirHelp as a service to get flight compensation on your European flights in case your flight was delayed, canceled, or disrupted in other ways. More often than not you are actually entitled to compensation.