The northern part and northern cities of Italy are often underestimated and down-prioritized. For years, I believe there was such a hype around Toscany, leaving little publicity to some of the other regions, which is a downright shame.
I have visited the northern part of Italy at least twice a year since I was 8, and therefore it has its own little separate heart space, but I do believe it is a well-deserved spot.
In my opinion, the northern part of Italy is just as (if not even more) great as the regions more south and there are a few obvious advantages to the north:
It's more local and less touristy
It is cheaper since it's less-hyped
The mountain and wine area is stunning
There is such a broad spectrum of places to visit and activities to do
The wine
The food
People are extremely friendly
Downsides?
People speak very little English.
The good thing is that Italians will go far out of their way to understand you and for you to understand them. Also, this again proves how local and authentic everything is, which is a good alternative to tourist traps and overpriced options…
I think I should have convinced you by now if you were ever in doubt. The northern part of Italy is the place for you to go, and when doing so you absolutely must visit these cities and places.
PIN THIS POST FOR LATER: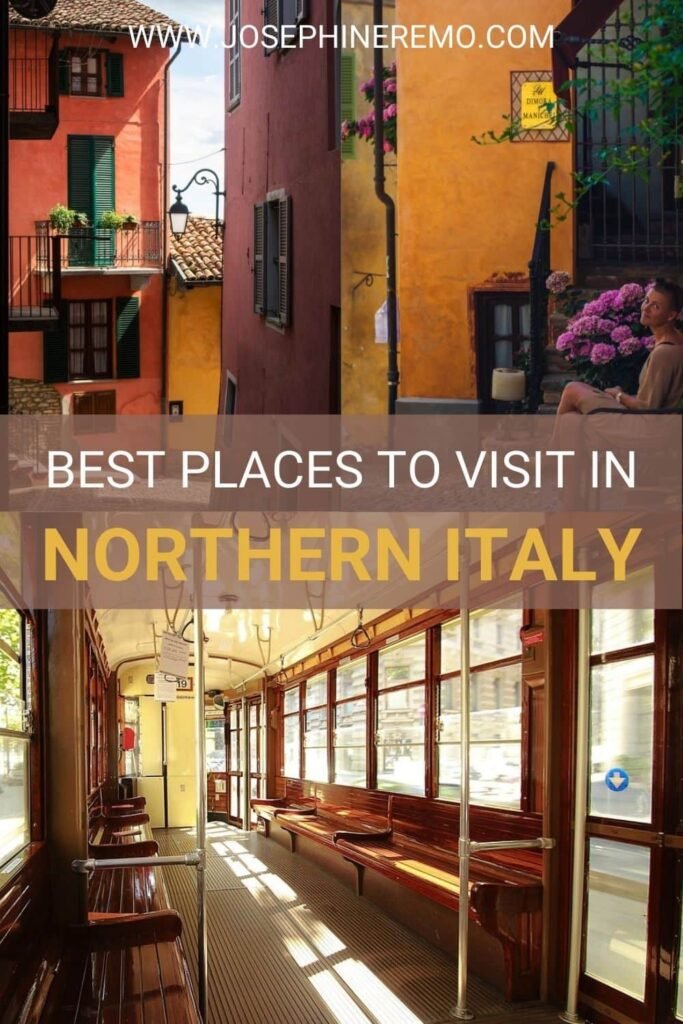 WHERE TO VISIT IN NORTHERN ITALY?
MILAN
On top of being the fashion mecca of Italy, Milan is also a beautiful historical city.
This is the place to go, whether you wish to just slender around, look at stylish people and gaze at high-end stores, visit museums, or sightsee.
Spend some time in this beautiful city and enjoy the Piazza del Duomo. The amazing gothic marble church is a reason to visit in itself.
Head for my favorite area called "Navigli" and spend an evening there. The place is filled with great restaurants and bars, all by the canale where the vibe is just perfect.
Be careful with pickpockets around the main squares and also at night. It's a good idea to use an anti-theft travel bag and make sure you have good travel insurance in case any accidents happen.
Travel tip: download the Wanderlog app onto your phone (works for both android and iOs) and keep a plan for your trip. It's completely free and allows you to add everything you need such as important things scheduled, places you want to eat, reservations, and where you are staying!
Below I made a map and included my recommendations for you:
VENICE
Venice will win the price of the most touristy northern cities in Italy, but also the most unique one.
Everyone should go experience this place at least once in their life.
Head to Venice for a day or two and get lost in the endless little streets.
Eat cichetti and drink Aperol spritz like the true Venezians.
Even though Venice is well worth a visit, it is small enough to be experienced in a short time – just before the tourist madness starts to hit.
Be sure to see Sankt Markus church, the square around, Doge's Palace, and the Ponte De Rialto.
TURIN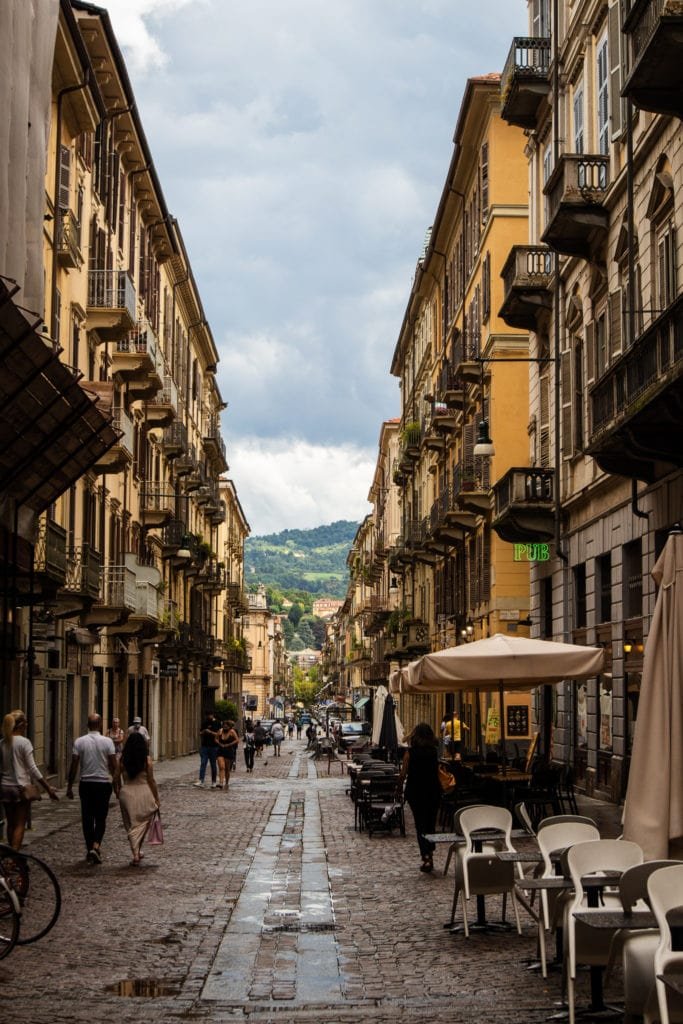 Even though this city is an economic and industrial hotspot in Italy, Turin still managed to keep its historical charm.
Head to the center and have a great big walk around. Enjoy the beautiful arched ceilings. These we can thank an old Italian king for. He had them build so he could walk from the palace to the main square without getting wet in potential rain.
Visit some of the amazing sites in Turin such as:
Cathedral of San Giovanni Battista
If you need a great area to sit down for an aperitivo, head for the area "Porta Posterla" just by the "Porta Palazzo". You can also find some great options for aperitivo here.
Turin is not the biggest tourist destination in Italy and therefore it has a very calm atmosphere. At first sight, it might not be as scenic as some of the other northern cities of Italy, but give it a little time, and let Turin do its magic.
I always get the Lonely Planet Travel Gui
de books when I go visit a new place. They provide so much information and inspiration! Italy has so much to offer and the guidebook is great.
BOLOGNA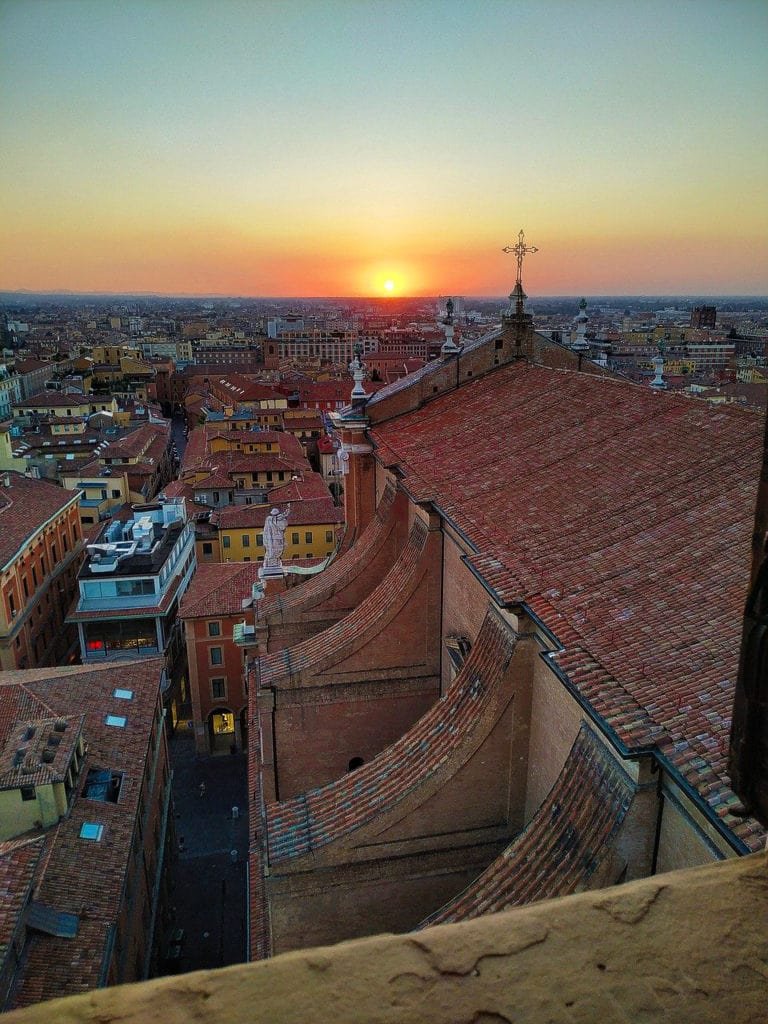 As the capital of the region of the Emilia-Romagna region, Bologna is quite a large city.
Bologna is, however, beautiful and well worth any traveler's time. In fact, it is also a very safe city for solo female travelers exploring stunning Italy.
Famous for its historical buildings and towers that dominate the skyline, Bologna screams Italy in your face with every step.
Make sure to visit Piazza Maggiore, San Petronio's cathedral, and stroll down Via Drapperie.
Bologna is a great place to simply walk around and soak up the true Italian atmosphere – preferably with a gelato in hand. 
LAKE GARDA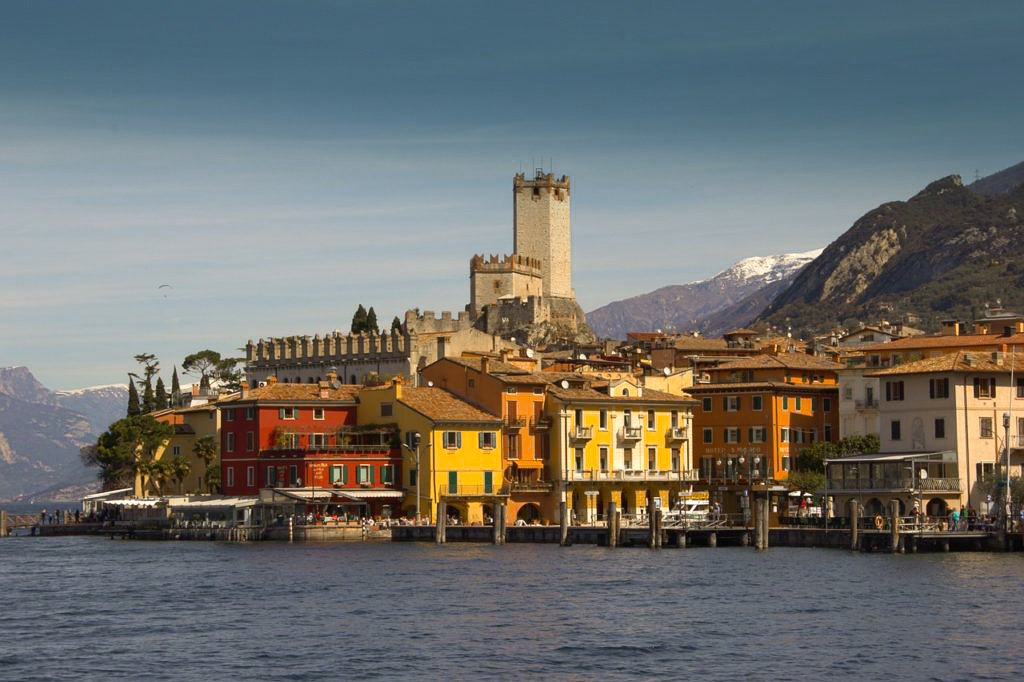 Sitting perfectly between a range of soft-looking mountains, Lake Garda is a stunning destination in north Italy.
With plenty of options for day treks, a bunch of cute cities to visit, and crystal clear fresh water to swim in, Lake Garda covers all your needs.
Visit some of the following towns:
ALBA
This is a cute city in itself to walk around in and spend a day, but the true gold of Alba is the area around the city.
Here you have some of the most famous wine areas in the world and downright beautiful mountain scenery.
You also find some of the most charming little cities in the northern part of Italy.
Head for:
They are all great little towns around the wine area and have great options for both wine and food.
Besides that, they are all extremely picturesque and the drive around to each is beautiful.
You can even do a great "Tour Di Vino" around the area and try some great wines from around.
AOSTA VALLEY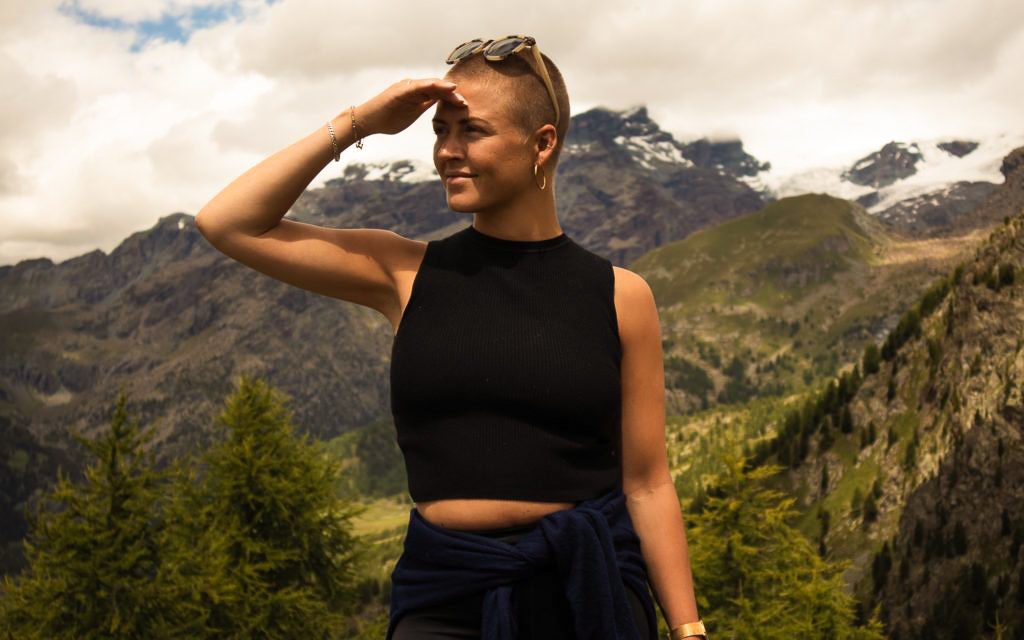 The Aosta Valley is a great spot for a large range of different activities. Besides being a beautiful site you can also have a lot of fun here.
Activities include rafting, canoeing, hiking, and skiing in winter.
The area around Champoluc is absolutely perfect for the last two.
The Aosta Valley is a great destination all year round and is perfect for activity lovers.
That was all for the greatest cities and destinations around the northern part of Italy. Hope you found some good inspiration and have a wonderful time.
As always feel free to leave a comment below.
//Josephine
The article may include affiliate links, meaning that I may receive affiliate compensation at no cost to you if you decide to purchase. Read more in my
Affiliate Disclosure.
BEST TRAVEL RESOURCES
BOOK YOUR FLIGHT: Not sure how to get the best and cheapest flights? I always use Skyscanner for the best deals. The best tip is to be flexible with dates and destinations if you want the cheapest options.
Alternatively, for frequent travelers, get a membership with Wayaway and receive a cashback on cheap flights and hotels every time you book! Via the link, you even get a 10% discount on your membership.
BOOK GREAT ACCOMMODATION: Booking great accommodation is not difficult but it sucks paying too much. Use Booking.com for the greatest hotel deals and Hostelworld for amazing hostel stays. Alternatively, you can sign up for Worldpackers to get FREE accommodation in exchange for your work.
BEST TRAVEL INSURANCE: Traveling without insurance is a mistake that you don't want to make - trust me I've tried. I'd suggest SafetyWing as they offer great and flexible policies - especially if you are traveling for a long time or a digital nomad. World Nomads is another great insurance with extensive coverage.
NEED HELP WITH YOUR VISA? Figuring out how and when you need a visa can be a bit of a jungle. iVisa is a very handy and user-friendly service.
HAS YOUR EU FLIGHT BEEN DISRUPTED? Use AirHelp as a service to get flight compensation on your European flights in case your flight was delayed, canceled, or disrupted in other ways. More often than not you are actually entitled to compensation.