Anyone who knows me well, or follows me on social media, also knows that I love Italy. My family bought a house when I was 8 years old in the Piemonte area and we would go there at least twice a year – always for skiing and then again for a full summer.
I even lived in Italy for a full year when I was about 15 and went to a local Italian public school – a bit of a challenge when I didn't speak any Italian back then.
In a nutshell, I've had pasta, red wine, and Italian culture pumped into my veins for as long as I can remember, and in my adult years, I've finally made peace and come to terms with a single fact:
Italy is a wonderful place.
This summer I am so fortunate to have almost 3 full months in Italy, and therefore, a friend and I decided to go on a 1-week road trip.
If you have more time to travel you can easily spend more time at each destination or add on to your travel itinerary. We spend one day in each place, but each area and city can easily keep you entertained for a few days.
I will share one piece of advice though: less is always more and instead of adding a ton of destinations and travel time into your trip, enjoy each place to the fullest.
Italians are known for their crazy driving, so make sure your travel insurance is on point. It's super important and will be very handy if anything happens. Getting it after a scratched car doesn't work, unfortunately.
PIN THIS POST FOR LATER: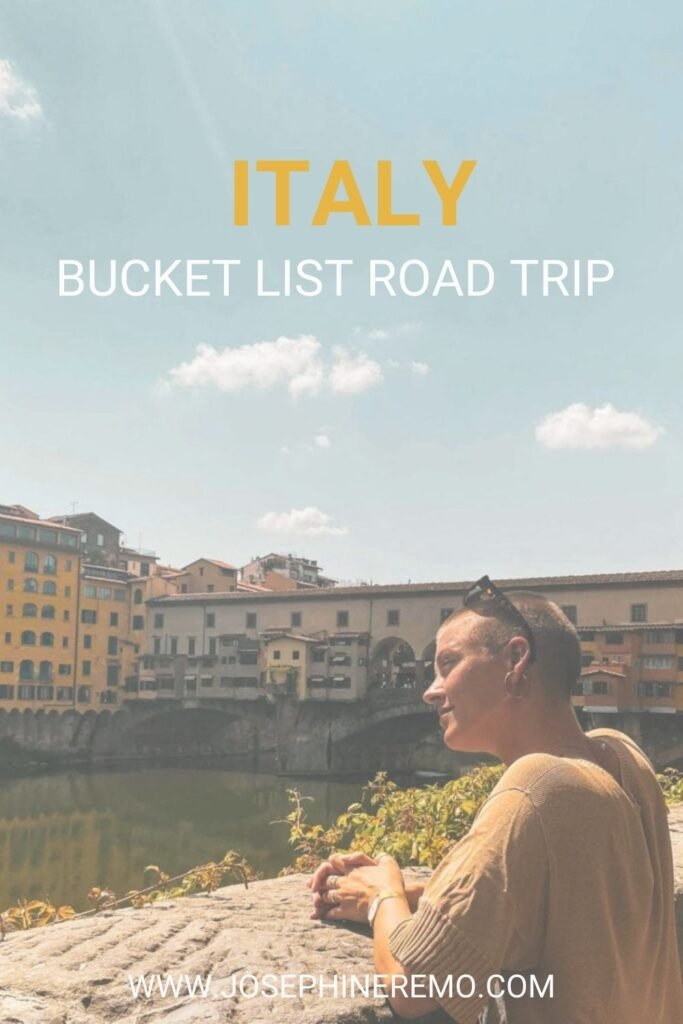 THE BEST ROAD TRIP IN ITALY
MILAN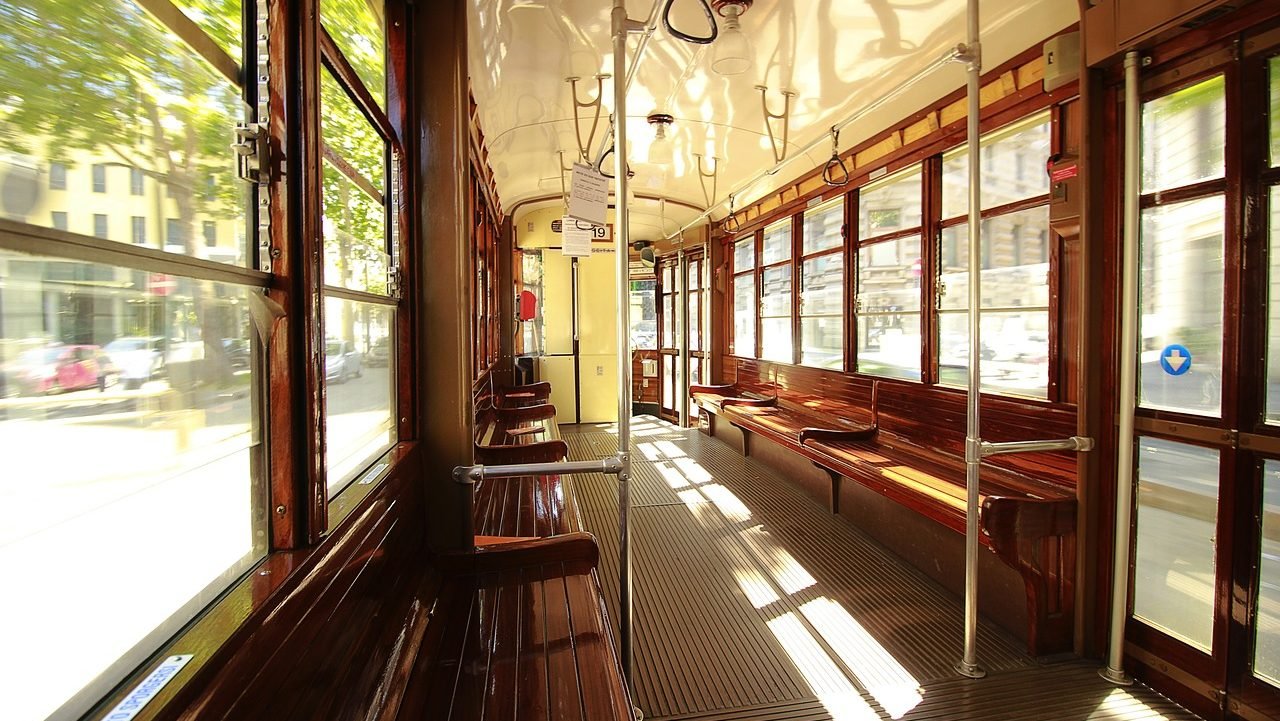 First up – Milan. This is where you should start your trip. Head to Milan and enjoy the city as it is well worth a visit. Note that there are a few things to know about renting a car in Europe if this is your plan.
Milan is a beautiful city and being at the Piazza del Duomo will never cease to amaze me. The massive marble church is well worth a visit and I still go every time I am there. But I am also a bit of a nerd and love churches.
Enjoy a day walking around the shopping street from and around the Piazza Del Duomo and have a look at the countless classy stores.
Be sure the visit the "Navigli" district. This canal area is full of bars and restaurants and is my all-time favorite area in Milan. This is your go-to district in terms of bars, cafes, and restaurants – salute!
Travel tip: download the Wanderlog app onto your phone (works for both Android and iOs) and keep a plan for your trip. It's completely free and allows you to add everything you need such as important things scheduled, places you want to eat, reservations, and where you are staying!
Below I made a map and included my itinerary for you:
LAKE GARDA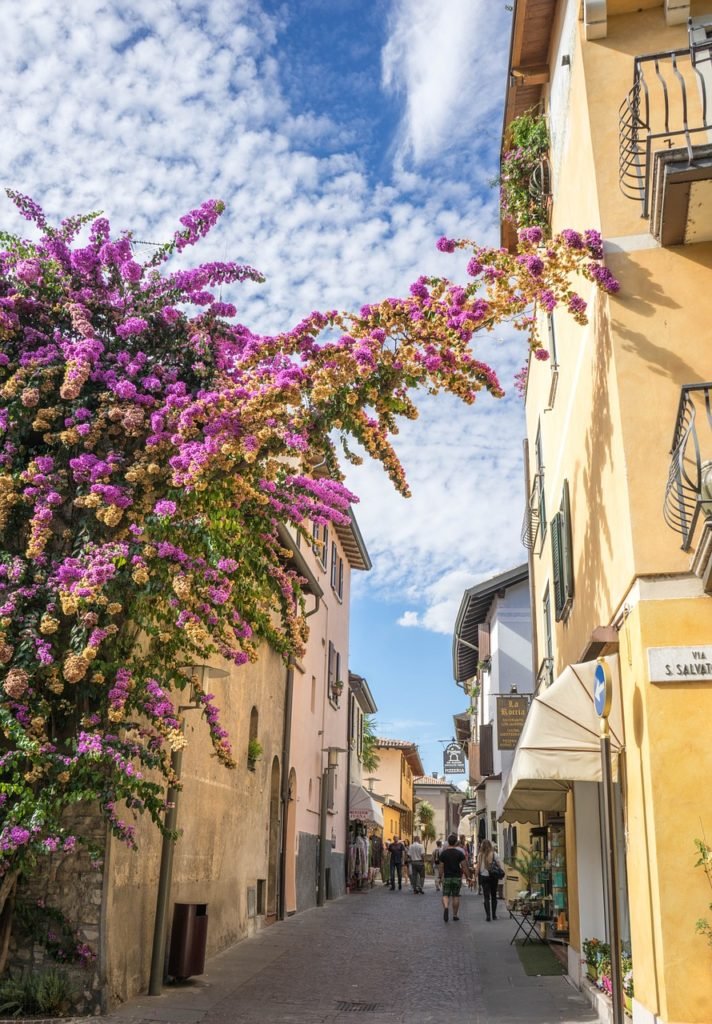 Now your Italian road trip can officially start and you can head to the beautiful area around Lake Garda. Many people prioritize going to Lake Como and I understand why, but Lake Garda has 2 main advantages:
It is less touristy and hiped
It is therefore also cheaper
And I have to say it is just as beautiful.
Head to Lake Garda and enjoy what the area has to offer. You can do amazing hiking trails around, go swimming in the clear freshwater lake, and enjoy the charming cities around the lakeside.
VENICE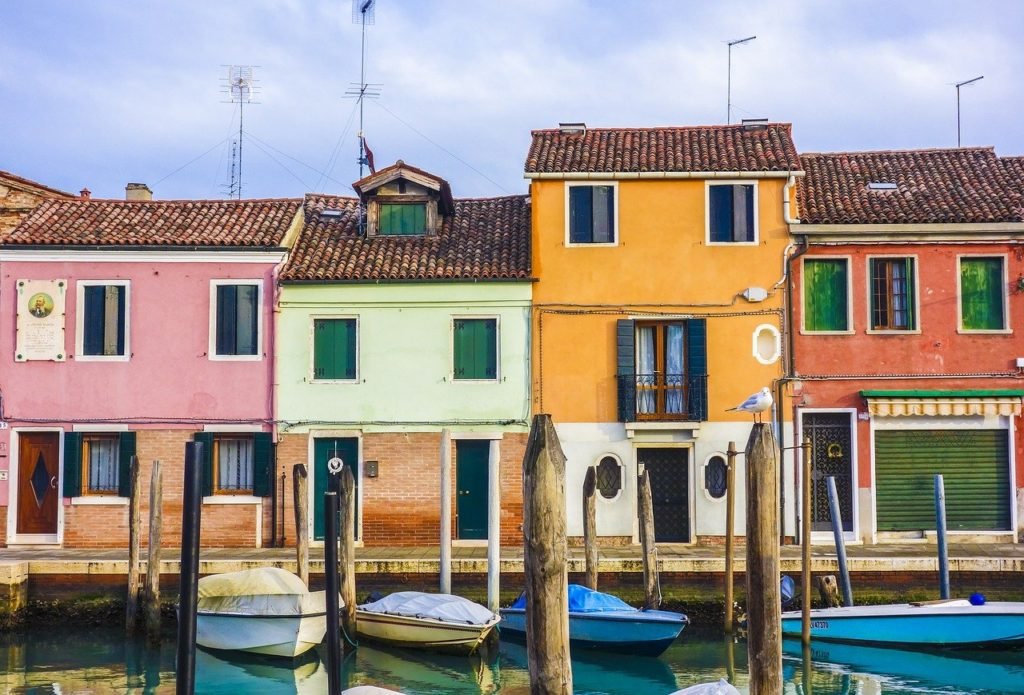 After enjoying the beautiful nature and area around Lake Garda, you are now going to experience one of the most wondrous cities in Italy – Venice.
Not only is Venice an extremely romantic part of Italy, but it also amazes me how a full city was ever built on the ocean so many years ago – and then on a wooden fundament??! 
I think everyone should see Venice with their own eyes and enjoy the city at least once in their life, right?
BOLOGNA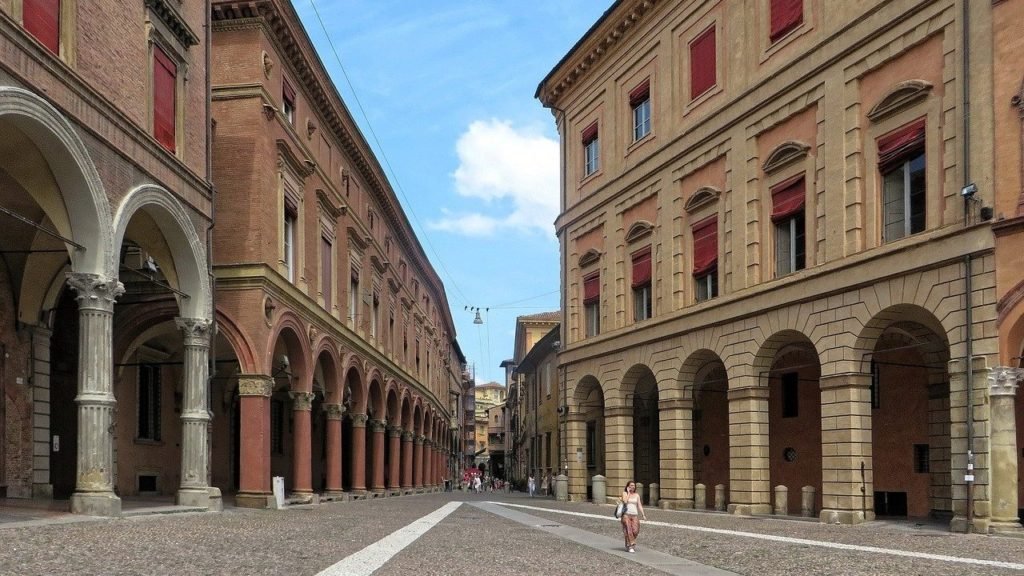 The next stop, on the greatest Italian road trip ever, is beautiful Bologna.
Be prepared to drive approximately 2 hours from Venice and add in the time it takes to get back to your car with the ferry (you know the whole shebang).
Bologna is a beautiful historical place that can easily be enjoyed just by walking around.
Be sure to visit Piazza Maggiore, San Petronio's cathedral, and stroll down Via Drapperie.
FLORENCE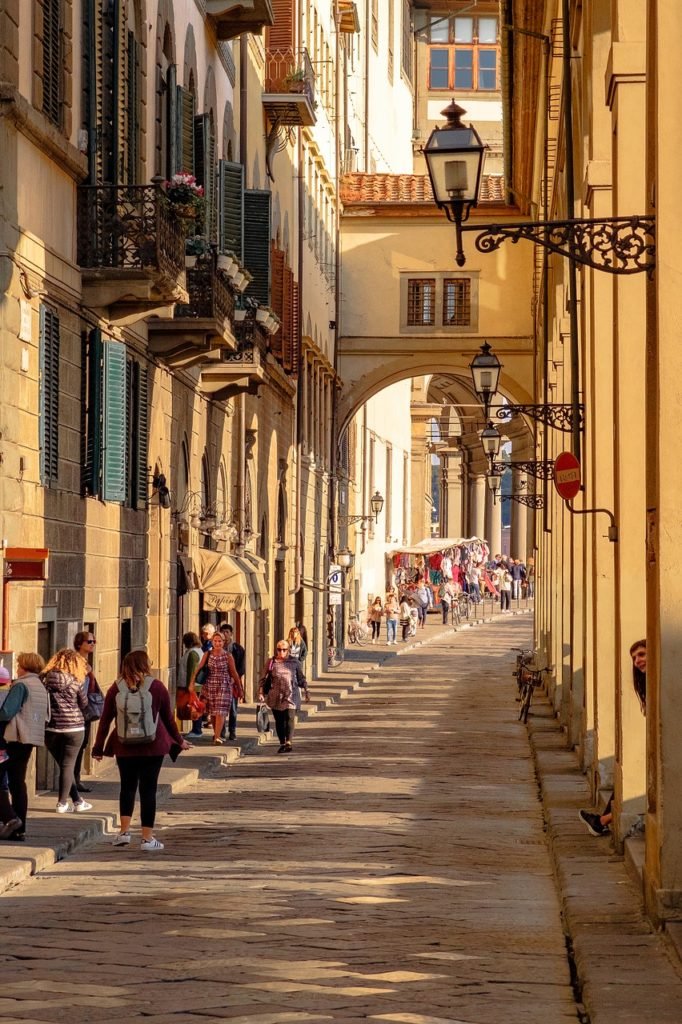 After Bologna, you should visit Florence.
I have been to Florence a few times but never spent a full day and night there. Something that I highly recommend and will do again for sure.
Florence is another extremely charming city that has a lot to offer. Make sure to see the impressive Duomo; Santa Maria del Fiore.
Another great way to spend your time in Florence is by visiting the markets in Florence. The Mercato Centrale is a great place to spend a few hours and get soaked in the Italian atmosphere.
Furthermore, you need to visit Ponte Vecchio – an old bridge full of jewelry stores that crosses the canal.
I enjoyed the area in Florence called "Santa Croce". It felt a little less touristy and had a great vibe. The streets were full of bars and restaurants with tables outside – yes, please!
LUCCA
Now your road trip will take you to Lucca. Lucca is a small Italian city that is both charming and worth your time.
There are plenty of things to do in Lucca and around.
I had only heard great things about this place and I was not disappointed at all. Lucca was the showstopper for me on the road trip as it was a city in Italy that I don't understand why I haven't discovered before.
Have a walk along the city wall and the charming center inside it.
Just enjoy the magic of this place, soaking in all the Italian greatness.
If you want, there is a bunch of options in terms of wine tours around the area that would make a perfect day trip.
THE ITALIAN COAST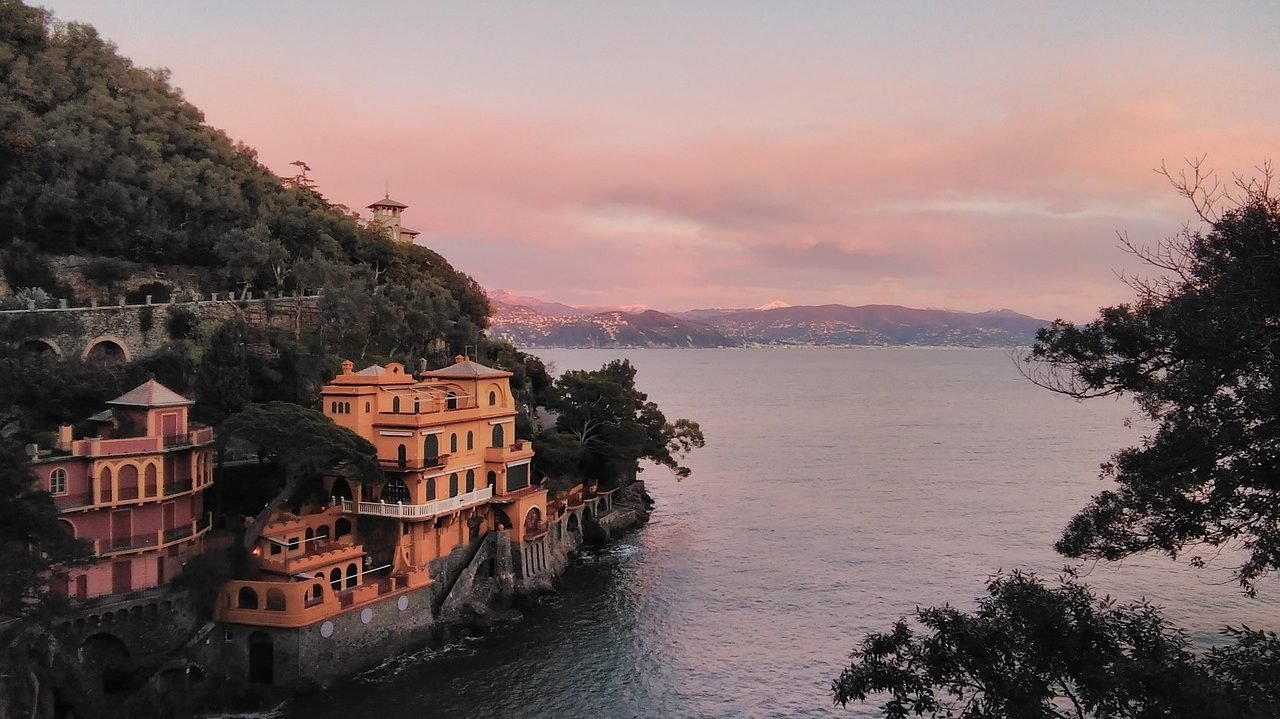 It is now time for some salty water and fresh ocean air on this perfect Italian road trip of yours, and the next stop will be on the coast.
Here you have a few options and it truly depends on what you want. The reason why I am not giving you an exact recommendation is due to the fact, that my coast stop COMPLETELY flobbed.
I've wanted to visit Cinque Terre for years now and finally decided to go. However, that was a huge mistake as the number of tourists was insane!
So insane actually that we never got there.
The roads were blocked, people had parked all up the hillside, and police were around giving everyone tickets.
Not exactly what I had imagined and I was extremely disappointed. Maybe you have better luck but I would advise you to go off-season or pick another spot.
Places I can recommend are:
CAMOGLI AND SAN FRUTTUOSO BAY
This is my favorite spot because of the extremely charming bay. You can easily spend a day here.
PORTOFINO
Portofino is a very picturesque port that I love, but it is also quite touristy and does get packed in summer. Also, it is a bit pricy and is not good for swimming.
SESTRI LEVANTE
A great little town for swimming and spending a day. It is less touristy and picturesque but does provide a nice day by the ocean.
ALBA
You will finish your road trip in Italy by enjoying some of the most beautiful scenery in the northern wine area.
I am colored by my upbringing, but I think the mountain views in Piemonte are the most beautiful in the whole country.
Head to Alba and stay there for the night. The city is nice to spend some time in.
The real gold is in the areas around Alba though. Road trip in some of the most famous and beautiful wine areas in Italy. Here the Nebbiolo grape is dominant and you have amazing wines such as Barolo and Barbaresco.
Head for some of these little towns around in the mountains and enjoy the stunning views on the way:
Monforte
La Morra
Neive
Treiso
Serralunga
Castiglione Falletto
This is it for the ultimate Italian road trip. I hope you have the best time and get to experience all the great things that Italy has to offer.
Ciao for now!
As always feel free to leave a comment below
//Josephine
The article may include affiliate links, meaning that I may receive affiliate compensation at no cost to you if you decide to purchase. Read more in my
Affiliate Disclosure.
BEST TRAVEL RESOURCES
BOOK YOUR FLIGHT: Not sure how to get the best and cheapest flights? I always use Skyscanner for the best deals. The best tip is to be flexible with dates and destinations if you want the cheapest options.
Alternatively, for frequent travelers, get a membership with Wayaway and receive a cashback on cheap flights and hotels every time you book! Via the link, you even get a 10% discount on your membership.
BOOK GREAT ACCOMMODATION: Booking great accommodation is not difficult but it sucks paying too much. Use Booking.com for the greatest hotel deals and Hostelworld for amazing hostel stays. Alternatively, you can sign up for Worldpackers to get FREE accommodation in exchange for your work.
BEST TRAVEL INSURANCE: Traveling without insurance is a mistake that you don't want to make - trust me I've tried. I'd suggest SafetyWing as they offer great and flexible policies - especially if you are traveling for a long time or a digital nomad. World Nomads is another great insurance with extensive coverage.
NEED HELP WITH YOUR VISA? Figuring out how and when you need a visa can be a bit of a jungle. iVisa is a very handy and user-friendly service.
HAS YOUR EU FLIGHT BEEN DISRUPTED? Use AirHelp as a service to get flight compensation on your European flights in case your flight was delayed, canceled, or disrupted in other ways. More often than not you are actually entitled to compensation.