The enchanting city of Florence, Italy, is itself a wonder to behold. But if you are looking to explore beyond the streets of Florence, well, then you are in the right place.
In this blog, we will discuss some fantastic day trip plans from Florence. From the grandeur of the Vatican City to the stunning landscapes of Northern Italy, there is something for every visitor.
Interested already? But wait, you need to learn about the Italy tourist visa first. With this permit, you can visit Italy for tourism, visit relatives, or attend cultural events. The visa is valid for a maximum of 90 days within a 180-day period.
So, without further ado, let us dive into these incredible adventures.
Why Consider Day Trips from Florence
Florence, the crown jewel of Tuscany, is well-known across the world for its unique blend of culture, art, and history. But while visiting the city you do not have to limit yourself to this place only. You can easily embark on exciting day trips from Florence.
Here are three of the biggest reasons why you must try exploring beyond the city areas:
Geographical Advantage
The prime location of Florence in Central Italy allows people to go on day trips to nearby beautiful cities like Siena, San Gimignano, and Pisa. You can also explore various other historical sites like Siena's Piazza del Campo, San Gimignano's medieval towers, and Pisa's Leaning Tower.
For all the wine lovers, there is a splendid opportunity to explore the Chianti region, and the vineyards and try wine-tasting activities for local wine.
Nature lovers can admire the beauty of Val d'Orcia's UNESCO hills while history buffs can explore Fiesole's incredible views below. If you love adventures and are into hiking, then you get to hike the trail along the Tuscan hills, and beach seekers find bliss on the Tuscan coast.
Rich Neighboring Destinations
The neighboring destinations promise quick glimpses of other regional treasures. This allows visitors to explore beyond the city boundaries and discover more of Tuscany's surrounding areas.
One such popular destination is Pisa which is known across the world for the iconic Leaning Tower. You can marvel at this ancient architectural wonder while exploring the Piazza dei Miracoli. Another nearby hidden gem is the historic town of Arezzo. The well-preserved medieval architecture and artistic heritage are sure to impress anyone.
Next up is the main square, Piazza Grande with stunning medieval buildings. This is a must-visit destination and has impressive palaces like the Vasari Loggia and renowned frescoes. If you are willing to explore further, the vibrant city of Bologna welcomes you. It is known across the country for its beautiful architecture and its culinary delights.
Visitors can stroll through the historic center and admire The Two Towers. After you visit you can try out mouth-watering pasta dishes along with local specialties like mortadella and Parmigiano Reggiano cheese.
From the busy streets of Lawrence next, you can venture into the countryside. Here you can enjoy the serene beauty of green rolling hills. If you are not on a tight schedule, you can also plan a Volterra day trip, to explore its rich past and soak in the stunning views.
Diverse Experiences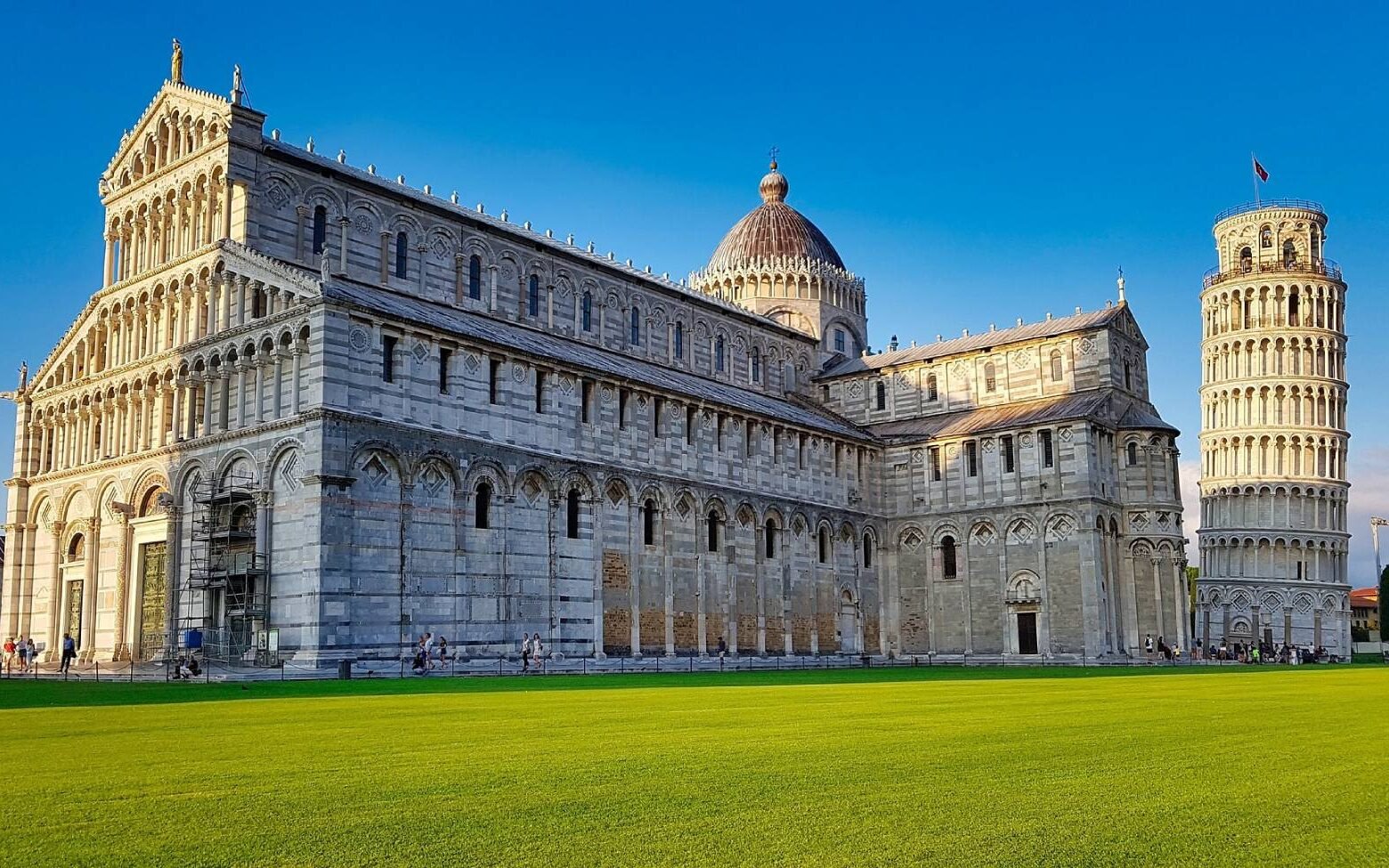 These trips from Florence give the opportunity to have diverse experiences all from a single region. Whether you are a history enthusiast or nature lover seeking peace or want to try the local wines, Florence is the ideal destination.
Navigating from Florence: Travel Tips for Day-Trippers
Efficient Train Travel
The enchanting city of Florence is well connected to nearby cities in Italy by an extensive railway and road network. While most people will not prefer the high-speed train journey, we highly recommend it. This is because, on this journey, you will get to relax and enjoy the unique landscape while munching on delicious food.
With frequent high-speed trains available from most regional train stations, you can easily reach any of the nearby wonders like Pisa, Bologna, or Arezzo within an hour.
Road-Tripping in Tuscany
If you are planning to explore the area in and around Tuscan City, we recommend that you book a rental car. Driving slowly through this beautiful countryside while enjoying the breathtaking views of the hills and vineyards, the charming village is a treat for sore eyes.
But before driving a rental vehicle, make sure that you are well aware of the local driving rules and regulations. Also, do not forget to try out the delicious Tuscan cuisine at the roadside trattorias
Guided Tours vs. Solo Adventures
You have the option to choose between a guided tour and solo adventures. Basically depends on your personal choice and travel style.
A guided organized tour offers valuable insight from local guides who can further enhance your experience with their knowledge. On the other hand, if you are going on a solo trip you have the liberty to explore the places independently. This gives you the freedom to make your own itinerary and discover some offbeat places along the path.
Whatever choice you make, make sure that you pack all the necessary things when planning for a Florence day trip.
The Must-Visit Spots: Curated Based on Proximity to Florence
The beauty of Florence lies not only in its stunning attractions but also in its proximity to a plethora of other captivating destinations.
Within 1 Hour
There are several hidden gems waiting to be found just within an hour's driving distance from the city of Florence. Among these, Pisa and the iconic Leaning Tower should be on top of your list for a possible half-day trip.
You can book a guided walking tour to explore the majestic sights of Piazza dei Miracoli, which also includes the bell tower and the Cathedral.
Climbing the age-old stairs of the Leaning Tower is truly a remarkable experience. Just an hour away from this location is Arezzo, which offers a glimpse into medieval Italy.
While visiting Arezzo, you can explore the charming, vibrant streets and the history and culture in half a day. You must also visit the Piazza Grande and the Basilica of San Francesco with its stunning frescoes by Piero della Francesca.
If you want to indulge in the local cuisine, then you must visit Bologna. You can try out a variety of food at the local food market, like Mercato di Mezzo and Mercato delle Erbe.
Next, you can head to Fiesole, which is a quiet hilltop town that offers out-of-the-world views of the city and mountains.
Tourists can also explore the Roman ruins, visit the cathedral, and take an evening stroll through the beautiful streets.
1-2 Hour Escapes
If you have 1- or 2-hours extra, you can visit some captivating destinations. One such place is Siena which is a medieval town and is renowned for the Palio horse race.
Next, you can also visit Lucca, which is surrounded by intact city walls. The city promises a journey through history.
Tourists can also explore the city of Verona. It offers a romantic ambience and, the streets narrate the story of love and tragedy of Romeo and Juliet.
The medieval towers at San Gimignano promise to have a load of unforgettable memories against an enchanting backdrop. 
The 3-Hour Adventures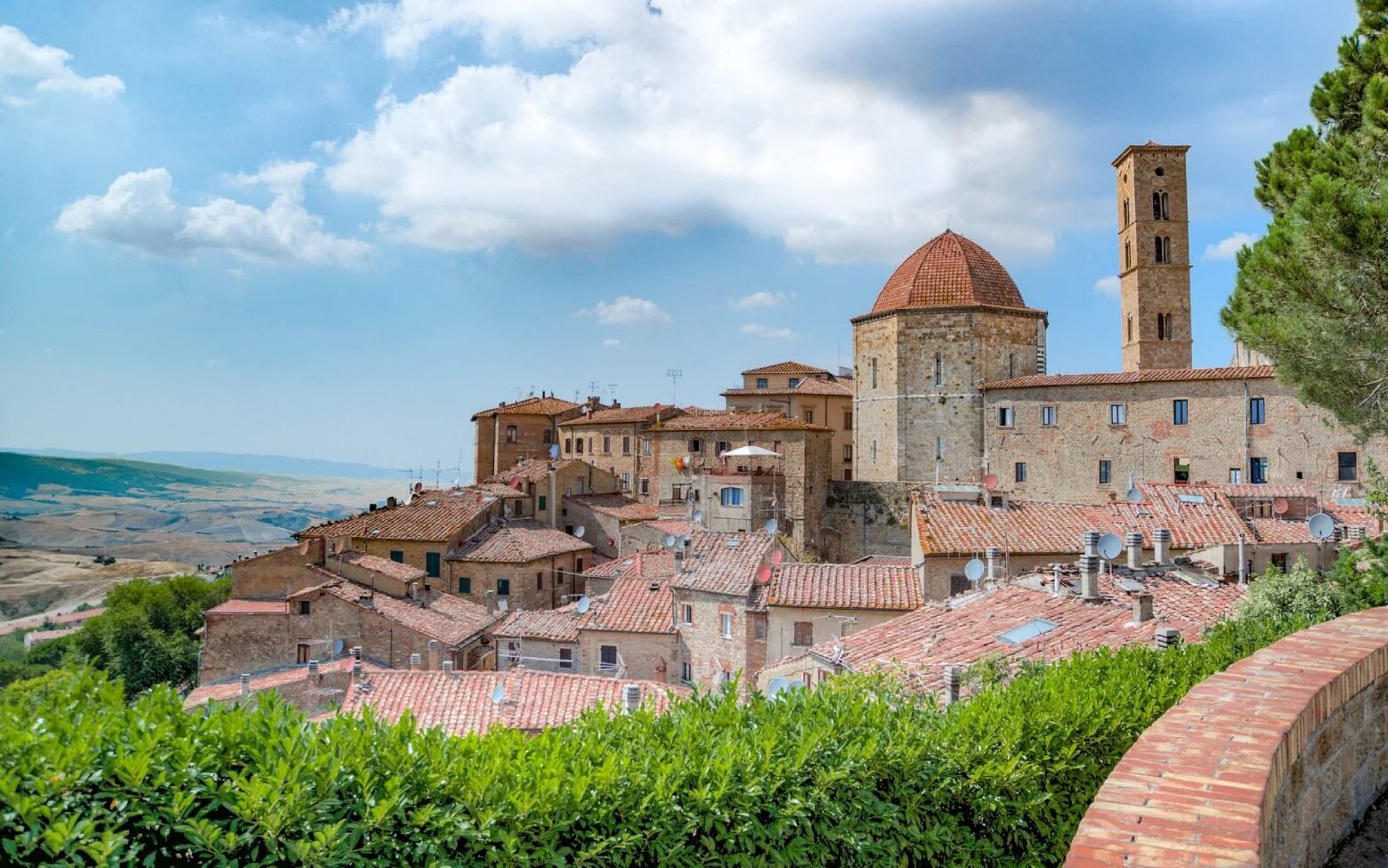 For the intrepid traveler, extending your journey by three hours opens the door to a world of enthralling adventures. Orvieto unveils its awe-inspiring Gothic architecture and a subterranean maze of caves that hint at its ancient history.
If you can spend three more hours, then you get the opportunity to visit a world of enthralling adventures. First, you can see the city of Assisi. This beautiful city, set against a backdrop of mountains and olive orchards, is the birthplace of Saint Francis.
You can also get to explore a coastal gem, Cinque Terre. With the vibrant cliffside villages and the Ligurian coastline, this enchanting city casts a spell on the tourists.
Each of these destinations offers a treasure trove of experience that adds depth to your day trips from Florence.
Experiential Day Trips: Beyond Typical Sightseeing
There is so much more to explore about Tuscany than just seeing the famous landmarks. Check out this list of offbeat places to see in the area:
Florence Vespa tour: Embracing the Italian way of life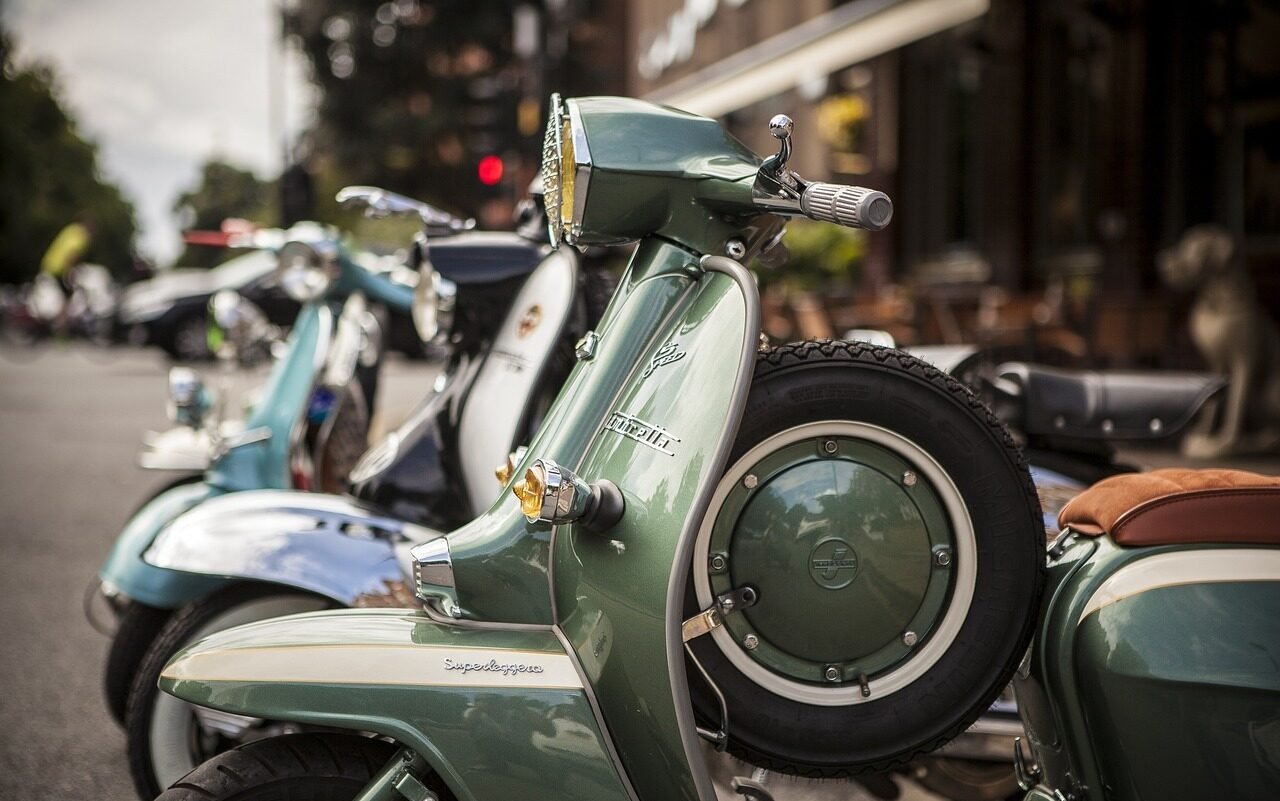 You can explore the idyllic Tuscan countryside by doing a road trip in Italy on a classic Vespa scooter. As you embark on this charming escapade, your inner Audrey Hepburn or Gregory Peck will come out. You will get to experience the exhilarating freedom of riding through the open roads and the meandering lanes.
This trip will offer the authentic taste of the Italian way of life. 
Tuscan Culinary Expeditions: Cooking classes and gastronomic delights
Next, we will commence on a tantalizing culinary voyage through the local food. Here you can immerse yourself in a world of flavors by participating in a cooking class. It is a great way to learn the art and tradition of making Italian food.
With this hands-on experience, you will get to learn about all the locally sourced ingredients that are required to create masterpieces.
Under the guidance of these culinary experts, you can learn about all the secrets behind making the best Italian pasta. Also, you can learn the art of crafting the best Italian pizza, from kneading the dough to selecting the best toppings. 
Through these classes, you will not only sharpen your cooking skills but will also learn about the cultural and historical significance of every dish. 
Nature Trails: Horseback riding and hiking in Tuscany
The nature trail is the best way to get some time away from the busy streets in just a day. You will be traveling down the Rolling Hills and olive groves on a beautiful horse. Instead of horse riding, you can also hike through the trails while absorbing the breathtaking panoramic views.
Regardless mode of transportation retreating into serene and peaceful rural areas will surely help you connect with nature.
The Wine Connoisseur's Itinerary: Wine tours and tastings in world-famous vineyards
Your Tuscany trip isn't complete unless you have had a taste of the fine wines. Channel your inner oenophile by doing wine tastings and participating in wine tours that take you through the beautiful vineyards.
During the tour, you will get to see the different varieties of grapes, the wine-making techniques, and the art of perfecting each bottle.
These immersive Florence days provide you an opportunity to connect deeper with Tuscan culture, and the rhythm of daily life. 
Featured Day Trip: Siena, Chianti, & San Gimignano Combo:
The Siena, Chianti, and San Gimignano day trips combo is a memorable day trip, that offers an unforgettable taste of Tuscany's charm. This best-day trip excursion promises the best experiences in the region that can be completed in one day.
The Siena, Chianti, and San Gimignano day trip combo promises an unforgettable taste of Tuscany's charm. This trip includes some of the best places that you can visit in one day.
You will be starting your best day trip from Siena. While exploring the medieval alleys and gazing at the astonishing architecture, you will feel that you have traveled back in time.
Here, you can also watch the iconic Palio horse race. This race is a celebration of the profound history and cultural heritage of the region.
Next up is the Chianti region. Here visitors get to explore the enchanting rolling hills and the vineyards.
You can enjoy a captivating wine-tasting tour at the prestigious wine estates. As the golden glow of the warm Tuscan sun spreads over the lush green landscape, you get to witness a picturesque canvas.
You will end your day trip with a visit to the hill town of San Gimignano. This small village is famous for the well preserved medieval towers.
Tourists are allowed to wander through the labyrinthine alleys and quaint squares. There is no doubt why this UNESCO World Heritage site has captivated and amazed travelers for generations.
Now you may wonder why we are talking so much about this combo day trip. The only reason is that this trip has the perfect balance between historic city centers, scenic landscapes, and culinary delights.
The combo trip has been highly rated by visitors who got the golden opportunity to experience it firsthand. Therefore, it comes as no surprise to us that this day trip destination stands out from the rest of the trips.
So for an immersive experience through Tuscany, the Siena, Chianti, and San Gimignano Combo must be on your bucket list. 
Practical Tips for Day Trippers
Packing Essentials
When planning for a day trip from Florence, you must pack smart and light. Start with a pair of comfortable walking shoes. This is because you will be exploring the busy streets of Tuscan towns, and it can be quite a workout.
Make sure that you carry good quality sunscreen and a pair of shades to protect yourself from the harsh sun. Always carry a reusable bottle to stay hydrated throughout the journey.
Lastly, make sure that you carry a medium-sized backpack or a cross-body bag. You can keep your phone, wallet, passport, visa, and other important items that you might require. 
Timing It Right
Now you may ask us when is the ideal time for day trips in Florence? Well, this totally depends on your preference and the type of experience you want.
If you want clear skies and fewer crowds, then you must visit the city from April to May, that is the spring season. You can also visit Florence during fall, between the months of September and October, for a different experience.
Also, do not miss out on the local festivals and events. They are the best way to learn about the rich and vibrant culture and traditions of the region.
Local Etiquettes
Before beginning your Tuscany exploration and visiting the historic city center, you need to learn about the local customs and courtesies. Check out this list of local etiquette to make sure that you have a safe and happy journey:
Italy is well known across the world for its warm hospitality. So make sure that you greet the locals with a cheerful "Buongiorno" or "Ciao."
The people here are religious, so you must show respect. When you are visiting secret places like churches and religious sites, make sure that you dress modestly. This is a way of showing respect and reverence for the local belief tradition and the deep spiritual significance of these places. In most cases, you have to cover your shoulders, torso, and thighs.
Even though tipping waiters, helpers, guides, and drivers is not a firm practice, it is a good sign. Offering them some loose change is considered a token of gratitude and is always appreciated. 
By honoring the local customs and traditions, you will not only be loved by the local people, but it will also open doors to more authentic experiences. Keep these practical pointers close, and you'll be well-prepared for your day trips from Florence.
Interactive Map on Day Trips from Florence
One of the most helpful tools for planning your day trips from Florence is an interactive map. This visual representation allows you to see all the mentioned destinations at a glance, making it easier for you to plan your itinerary.
The interactive map offers a visual guide, clearly distinguishing nearby destinations from those demanding longer travel durations. By utilizing pins to mark each location, swift identification becomes effortless.
Zooming capabilities are at your disposal, enhancing the exploration of environs. This feature facilitates a detailed examination of the neighboring areas, granting a richer understanding of what lies ahead.
Each pin isn't solely a marker but a gateway to information. A simple click reveals a trove of details regarding the destination: its highlights, attractions, and expert recommendations. This fosters informed decision-making and the anticipation of what awaits.
This map isn't solely utilitarian; it's a wellspring of inspiration. The layout of remarkable day trip prospects can kindle your wanderlust, stoking the flames of excitement for venturing into the uncharted corners of Tuscany, all extending from Florence's heart.
Whether you're interested in visiting historic towns like Siena or San Gimignano or immersing yourself in breathtaking landscapes like Val d'Orcia or Chianti Hills, this interactive map will be your trusty companion throughout your journey.
A Final Note on the Best Day Trips from Florence
Exploring the captivating day trip options in Florence unlocks a realm of historical wonders, cultural treasures, and natural gems. The UNESCO sites like Pisa's famous leaning tower and Siena's medieval alleys display the rich heritage. The Chianti wine tour through vineyards and trails is a delight for wine enthusiasts and nature lovers.
The splendid railway system of Italy facilitates exploration while renting a car gives you more flexibility. Do not hesitate to book Guided tours that offer more insight into the history and culture of the region. You can also try solo expeditions that give you the opportunity to find offbeat places. But remember to prioritize essentials, choose the timing wisely, and respect the local customs while exploring.
Whether Vespa adventures or culinary escapades, these trips promise unforgettable experiences, leaving a lasting desire for more of Tuscany's charm.
FAQs about day trips from Florence
What is the best day trip to take from Florence?
One of the best day trip options from Florence is to embark on a journey to Siena. The medieval streets, historic charm, and famous Palio horse race promise an immersive cultural experience, all within a short journey from Florence. 
Can you take day trips to Tuscany from Florence?
Yes, you can take a trip from Florence to Tuscany. On your journey, you experience beautiful, charming towns like Siena, Pisa, and San Gimignano. You also get to experience the scenic beauty of the Chianti region.
Is Lake Como a day trip from Florence?
Lake Como is not at all an ideal spot for a day trip from Florence due to the massive distance between the places. You have to travel several hours by train or car. So, if you are planning to travel to the lake, we recommend that you plan an overnight stay to enjoy the beauty and attractions of the place thoroughly. 
Can I do Cinque Terre on a day trip from Florence?
Yes, you can do a Cinque Terre day trip from Florence, but we recommend that you plan the trip wisely due to the travel time. There are many regional trains that connect the two places, and it takes 2.5 hours to 3 hours to travel one way.
The article may include affiliate links, meaning that I may receive affiliate compensation at no cost to you if you decide to purchase. Read more in my
Affiliate Disclosure.
BEST TRAVEL RESOURCES
BOOK YOUR FLIGHT: Not sure how to get the best and cheapest flights? I always use Skyscanner for the best deals. The best tip is to be flexible with dates and destinations if you want the cheapest options.
Alternatively, for frequent travelers, get a membership with Wayaway and receive a cashback on cheap flights and hotels every time you book! Via the link, you even get a 10% discount on your membership.
BOOK GREAT ACCOMMODATION: Booking great accommodation is not difficult but it sucks paying too much. Use Booking.com for the greatest hotel deals and Hostelworld for amazing hostel stays. Alternatively, you can sign up for Worldpackers to get FREE accommodation in exchange for your work.
BEST TRAVEL INSURANCE: Traveling without insurance is a mistake that you don't want to make - trust me I've tried. I'd suggest SafetyWing as they offer great and flexible policies - especially if you are traveling for a long time or a digital nomad. World Nomads is another great insurance with extensive coverage.
NEED HELP WITH YOUR VISA? Figuring out how and when you need a visa can be a bit of a jungle. iVisa is a very handy and user-friendly service.
HAS YOUR EU FLIGHT BEEN DISRUPTED? Use AirHelp as a service to get flight compensation on your European flights in case your flight was delayed, canceled, or disrupted in other ways. More often than not you are actually entitled to compensation.