Traveling by air has its own set of complexities. From grappling with sudden flight changes to packed terminals and the occasional mislaid baggage, being informed is your best weapon. This guide aims to provide insights and tips for first-time flyers for a seamless flying experience.
Knowing these pointers can transform your air travel. For deeper insights into flight services, the guide on AA in Flight serves as an illustrative example for those flying with American Airlines.
For a broader perspective on global travel trends and tips, websites like Lonely Planet and Conde Nast Traveler are invaluable resources.
However, as a person who has worked for years as a flight attendant, these tips for first-time flyers will provide a great guide for you to embark on your first airborne adventure. Now, let's delve into this professional flying advice!
Navigating Air Travel with Confidence: Essential Tips for First-Time Flyers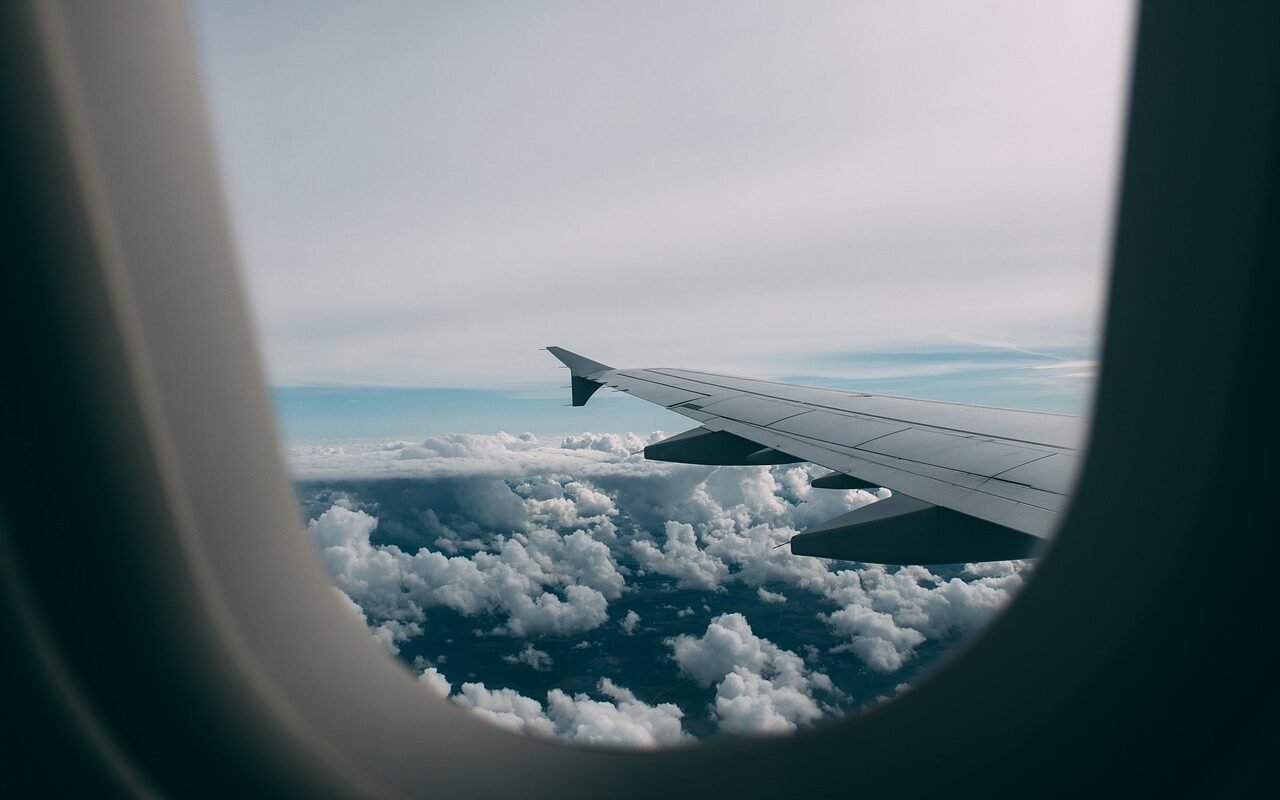 Embarking on your very first flight can be a mix of excitement and nervousness. The world of air travel has its own rules and nuances, but with the right knowledge and preparation, you can soar through the skies like a pro. Whether you're flying domestically or embarking on an international adventure, these tips for first-time flyers will help you navigate the journey with ease.
Checking in Ahead of Time
Checking in to your flight ahead of time not only saves you time at the airport but can also earn you bonus miles and potentially secure a better seat. Most airlines allow you to check in online and make extra last-minute changes like adding extra carry-on luggage. This will save time and make things more smooth.
Also, arriving early allows you to have a more relaxing experience overall. This is especially handy if you are a nervous first-time flyer or deal with flight anxiety.
Travel Insurance: Peace of Mind in Unforeseen Situations
Consider purchasing travel insurance before your trip. This especially applies if you are flying internationally. Travel insurance can provide coverage in case of flight cancellations, medical emergencies, or lost baggage.
This extra layer of protection can offer peace of mind, especially for first-time flyers who might be unfamiliar with potential travel hiccups.
Selecting the Best Seats for Motion Sickness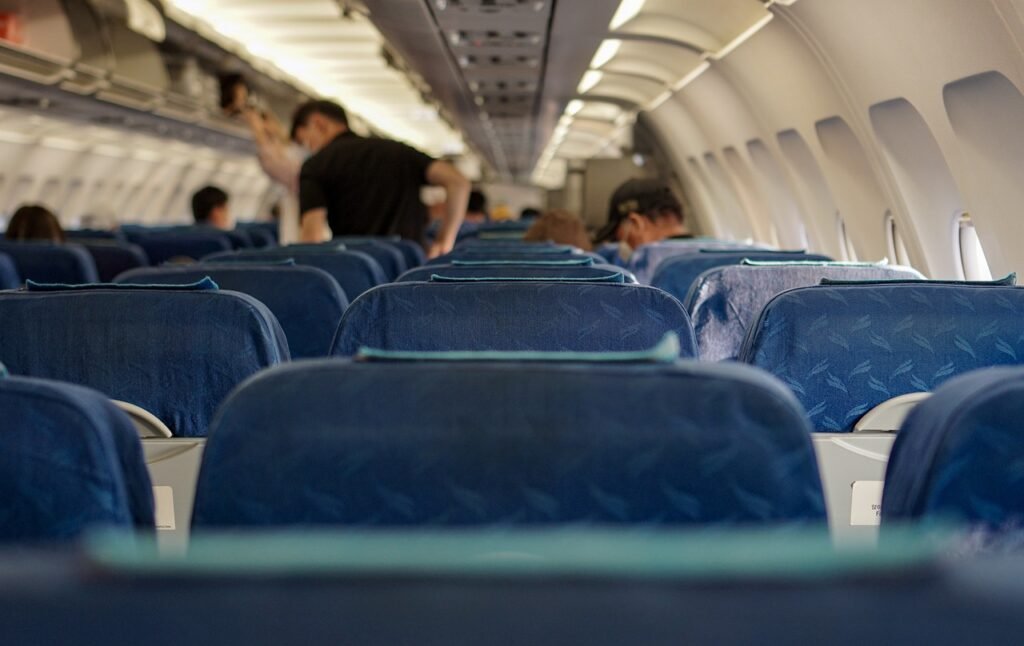 Contrary to popular belief, first-class seats aren't the best option for those prone to motion sickness.
The seats in the middle of the plane offer less turbulence, making for a more comfortable journey if you are flying for the first time.
Choosing a Spacious Seat
Selecting your seat can impact your comfort during the flight. If you prefer more legroom, consider opting for an aisle or exit-row seat. Window seats offer scenic views, while seats in the middle of the plane experience less turbulence.
Most airlines also offer the option to pay for seat upgrades for added comfort.
Measuring Your Carry-On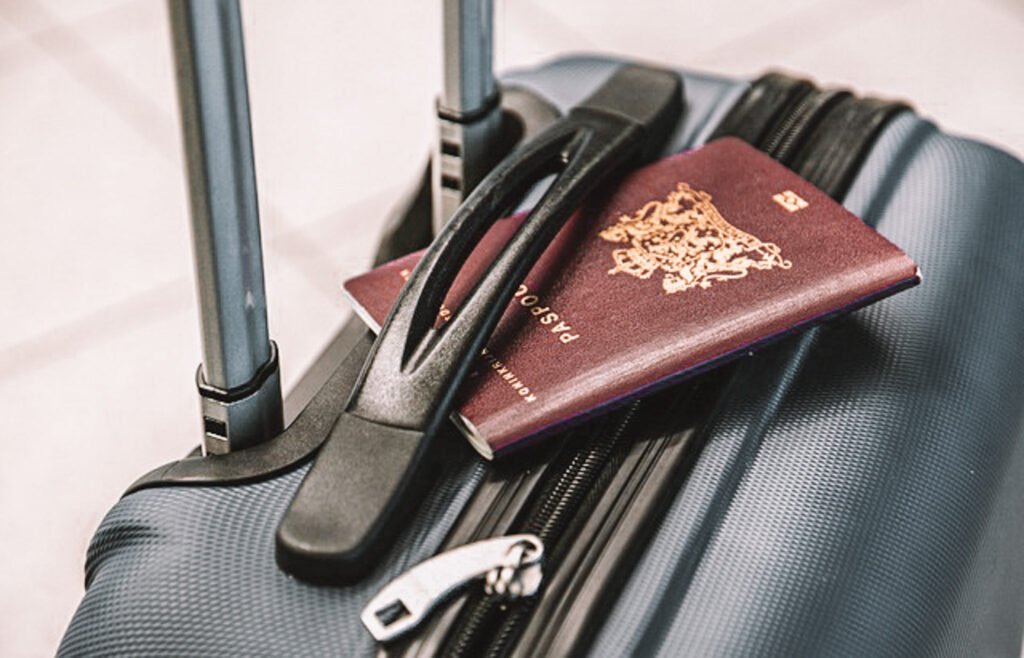 Carry-on requirements vary by airline. It's best to check the specific measurements and weight limit allowed by your airline before packing.
This can save you a lot of hassle and money when boarding or at the check-in counter.
Also, if you are only bringing a small suitcase, make sure to pack your carry-on effectively.
Packing Liquids Wisely
When packing your carry-on, place liquids in an outside pocket for easy access during security checks.
This will help expedite the process and keep you moving through the line swiftly.
Pack Like a Pro: Carry-On Essentials
Packing your carry-on bag strategically can make a significant difference in your travel experience. Include essential items like a change of clothes, medications, chargers, and important documents.
Remember to adhere to airline regulations for carry-on bag size and avoid packing prohibited items to breeze through security checkpoints.
Dealing with Canceled Flights
Flight cancellations can be a real downer, but don't lose hope just yet. Instead of waiting in line at the ticket desk, it's more efficient to call the airline's customer service. This strategy often leads to quicker resolution, saving you valuable time.
Also, know that in some cases you might be eligible for flight delay compensation.
Anticipating Airport Crowds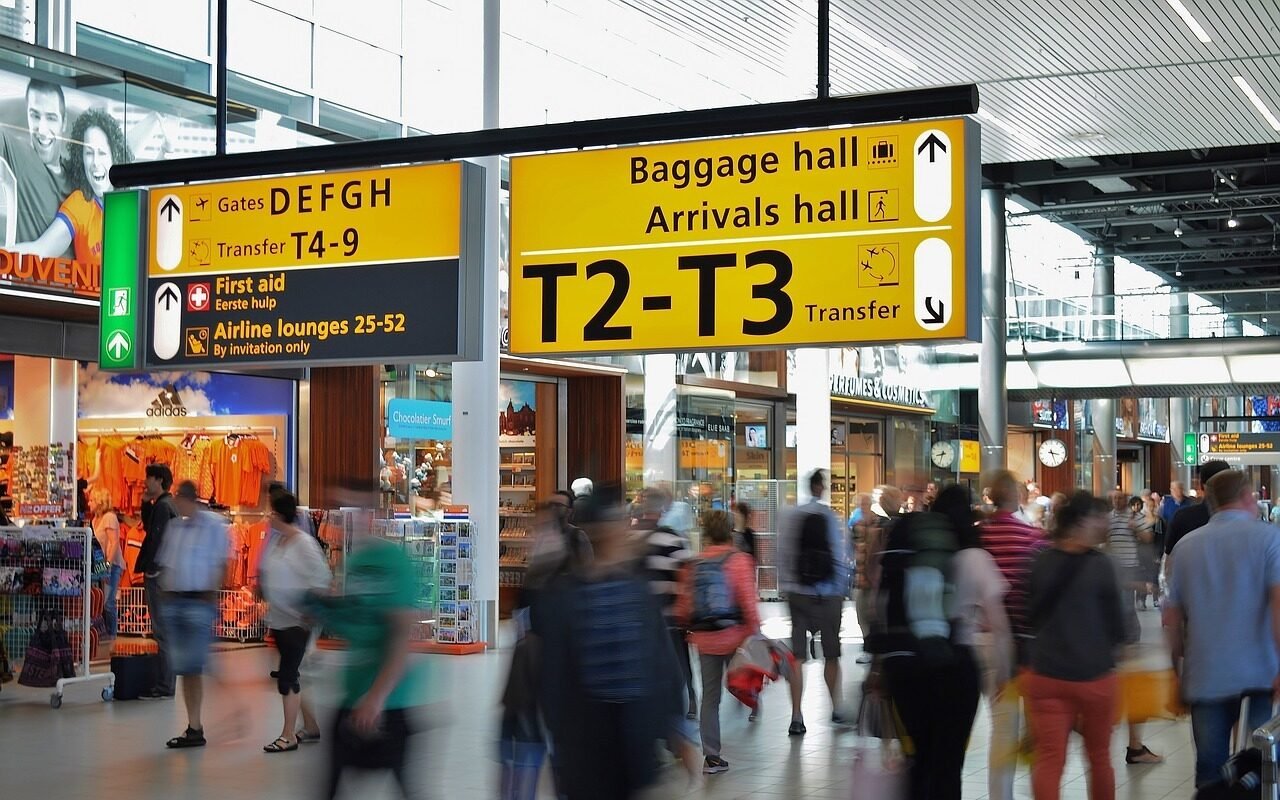 Airline travel often involves navigating through large crowds. Typically, airports are busiest on Monday mornings and Friday afternoons – popular times for business travel.
During summer and holiday seasons, expect increased crowds. Being aware of these peak times can help you plan accordingly.
Smooth Security Screening
Airport security can be a bit intimidating, but being prepared can save you time and stress. Wear comfortable clothing and footwear that you can easily remove for the security checkpoint.
Keep your liquids, gels, and aerosols in a clear, quart-sized bag and place them in an easily accessible pocket of your carry-on. Remember to remove laptops and larger electronics from your bag for separate screening.
Utilizing Airport Lounges
For long layovers, consider purchasing a daily pass for an airport lounge. These lounges often offer amenities like complimentary snacks, drinks, Wi-Fi, and even shower suites.
Although the fees may seem steep at first, the comfort and convenience they provide can be well worth it. This is also relevant if you have connecting flights and have some time to kill. You might be tired and need a place to relax comfortably.
Monitoring Flight Information
While smartphone updates are convenient, they're not always the most reliable for when your flight departs. The monitors at the airport provide the most accurate and current information, so make sure to check them frequently.
Coping with Overbooked Flights
In case your flight is overbooked, resist accepting the first compensation voucher offered.
Airlines usually increase their offers until they find enough passengers willing to give up their seats. If you're bumped involuntarily, insist on cash compensation, which is generally more beneficial.
Bathroom Breaks
Avoid using the bathroom just before takeoff, which could delay the flight. It's best to use the facilities at the terminal before boarding.
Additionally, these bathrooms will probably be cleaner and more spacious.
Mastering the Boarding Process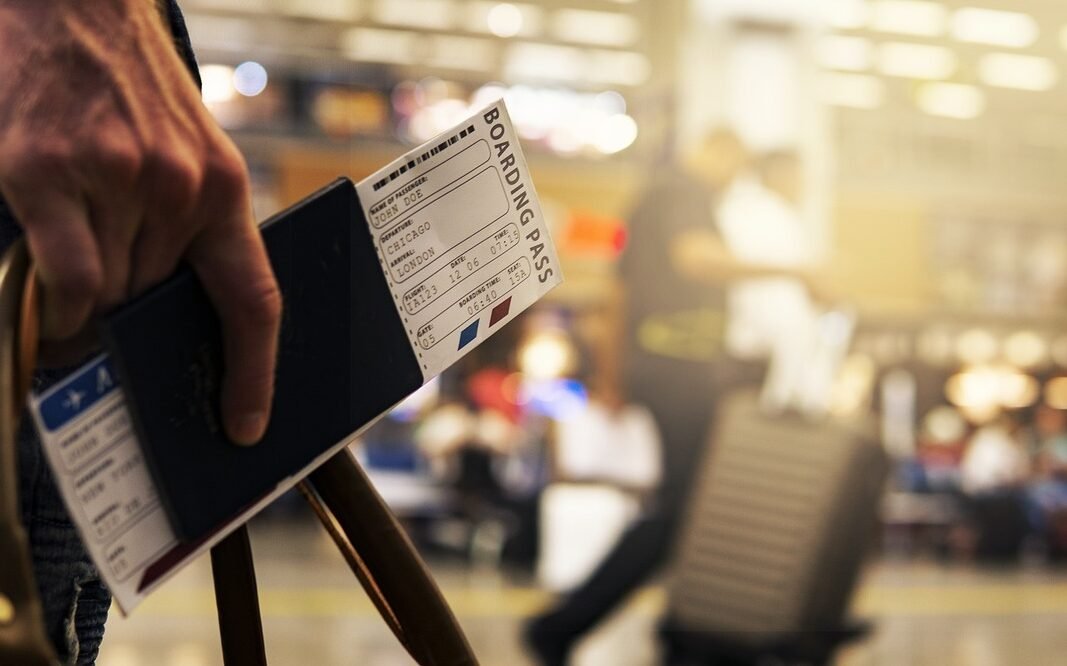 Before you even step foot on the plane, you'll need to navigate the boarding process. Ensure you have your digital boarding pass ready on your smartphone or a printed version in hand. Also, have your passport ready as it will probably need to be checked.
Pay attention to announcements regarding boarding groups and follow the instructions of the gate agents. Boarding typically starts with passengers needing extra assistance, followed by those in higher boarding groups (like first and business class).
Food and Drink Hygiene
It's advisable to purchase your food and drinks at the terminal, as onboard options might not meet the same hygiene standards or be limited.
Note that some shorter flights might not carry food and snacks at all.
Also, airline food is not always the best or most nutritious so it could be a good idea to get an alternative.
Lastly, flying can quickly make you dehydrated. Make sure you bring plenty of water and stay hydrated during your flight.
Safety Considerations for Infants
Traveling with an infant? Although having them on your lap might seem convenient, it isn't the safest option.
It's highly recommended to secure them in an FAA-approved car seat. For this, you will need to purchase an extra seat so of course you need to consider comfort and safety over the price.
Protecting Your Skin
Flying makes your skin, hair, and nails exceptionally dry. Take good care of your skin and make sure to hydrate yourself.
In addition, there is a fair amount of radiation up in the sky so it's a good idea to wear make-up or a lotion with sun protection.
Understanding Cabin Crew and Flight Attendants
Flight attendants are there to ensure your safety and comfort throughout the flight. Feel free to approach them if you have questions or need assistance.
They can provide information about in-flight entertainment options, help with seating arrangements, and address any concerns you might have during the journey.
In addition, always let the crew know if you are anxious or have any issues. This will help them understand the problem and keep an eye on you. In many cases, passengers also experience that this helps calm down the nerves a bit.
In-Flight Entertainment and Comfort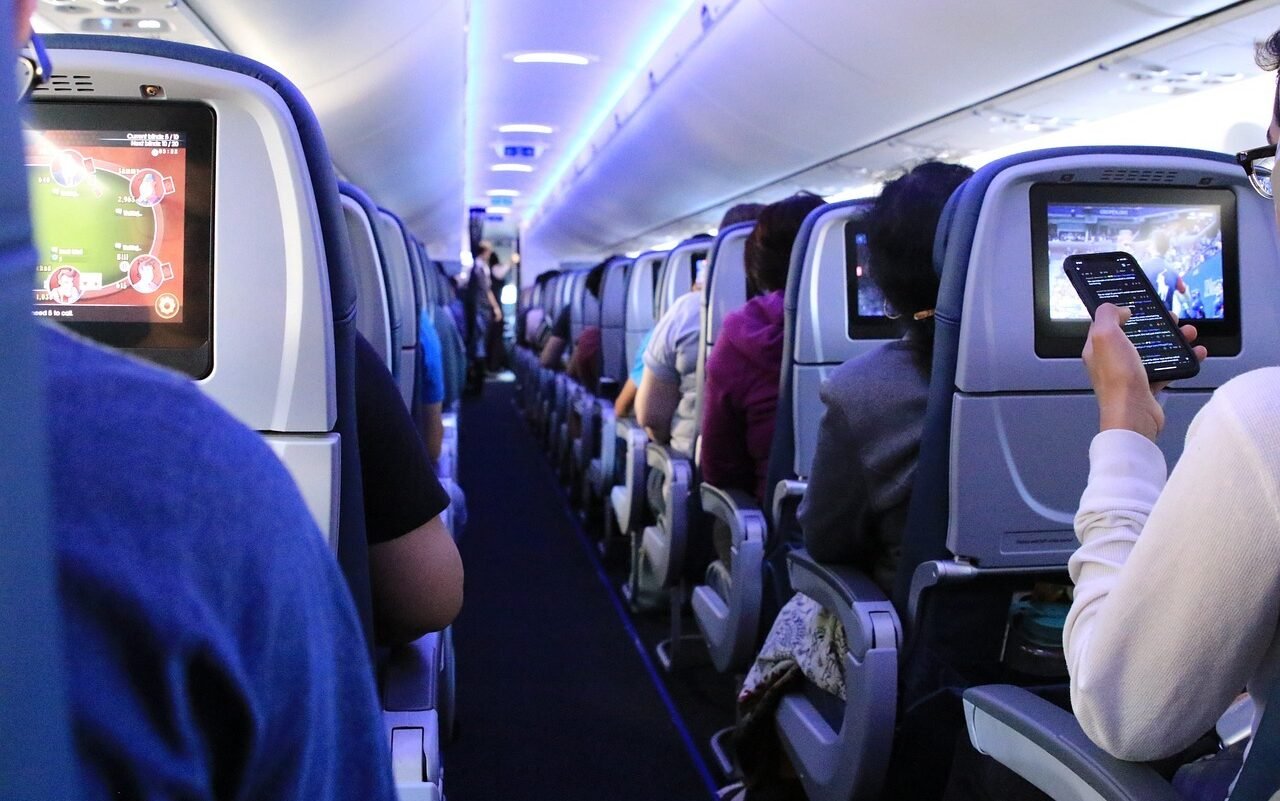 Long flights can be made more enjoyable with in-flight entertainment systems. Many airlines offer a variety of movies, TV shows, and music to keep you entertained.
Additionally, bring your entertainment, such as books, magazines, or electronic devices loaded with your favorite content. Remember to stretch and walk around the cabin periodically to prevent discomfort during longer flights. This is also good for your blood circulation and metabolism.
Navigating Connecting Flights
If your journey involves a connecting flight, make sure to check the details of your next flight and gate information upon landing. Pay attention to the time between flights to ensure you have ample time to make your connection.
If your first flight is delayed, alert a flight attendant or airline staff to assist you in making the connection smoothly.
Also, depending on whether it involves domestic flights or international flights, you might need to change terminals or go through immigration services.
Handling Lost Luggage
In the unfortunate event of a lost checked bag, some airlines can pay up to $3,400 for your lost items. Make sure to report the loss as soon as possible and keep all related receipts.
Furthermore, check with your travel insurance as you might have coverage.
Arriving at Your Final Destination
As the plane lands, make sure to follow the instructions of the cabin crew and fasten your seatbelt. Once you arrive at the gate, listen for announcements regarding baggage claim and connecting flights if applicable.
Check monitors for your next flight details and gate information to ensure a seamless transition to your next destination.
Take your time and relax a bit so you do not rush around trying to navigate yourself. If you have any doubts, ask the information center. Do not say yes to the first person who offers you taxi services, and head to the official taxis to avoid any scams.
Embrace the Adventure of Flying
Your very first flight marks the beginning of an exciting journey. Embrace the experience, from takeoff to landing, and cherish the incredible views from above the clouds.
With these helpful tips for first-time flyers, you're equipped to navigate airports, security, and flights with confidence. So spread your wings and embark on your adventure with the knowledge that you're ready to fly like a seasoned traveler!
A Final Note for First-Time Flyers and Tips
Embarking on your first flight is a remarkable milestone that opens doors to exploration, adventure, and unforgettable memories. By arming yourself with these invaluable tips for first-time flyers, you're well-prepared to navigate the complexities of air travel with confidence and ease.
From mastering the boarding process and understanding the role of flight attendants to packing your carry-on wisely and embracing in-flight entertainment, each step of your journey becomes an opportunity to learn and grow. Remember to prioritize safety, comfort, and preparedness while keeping an open mind to the wonders of air travel.
As you take off into the skies and experience the joy of flight, let each moment serve as a reminder that you're embarking on an exciting chapter of your life's journey. By following these expert tips, you'll not only conquer your first flight but also set the stage for many more adventures to come.
So spread your wings, gaze out of the window, and relish the beauty of the world from above as you soar towards new horizons. Bon voyage and safe travels on your first flight and all those that follow!
//Josephine
FAQs about Flying for the First Time
Where should a first-time flyer sit?
For a more comfortable experience, first-time flyers might consider choosing a seat in the middle of the plane. These seats generally experience less turbulence, leading to a smoother journey. However, seat preferences can vary from person to person. Some may prefer a window seat to enjoy the view, while others opt for an aisle seat for easier access to the restroom and movement during the flight.
How do you calm a first-time flyer?
Calming a first-time flyer involves a combination of preparation, distraction, and relaxation techniques. Encourage them to familiarize themselves with the flight process, including boarding and safety procedures. Bring along entertainment like books, music, or movies to keep their mind engaged during the flight. Breathing exercises, listening to calming music, and focusing on positive thoughts can also help alleviate anxiety.
Is it normal to be nervous the first time flying?
Yes, it's normal to feel nervous when flying for the first time. Air travel is a new experience for many, and the unfamiliarity can trigger anxiety. Remember that you're not alone in this feeling, and it often subsides as you become more accustomed to flying. Taking deep breaths, staying informed, and focusing on the excitement of your destination can help ease those nerves.
Can I use my phone on a plane?
Yes, you can use your phone on a plane, but there are certain restrictions. During takeoff and landing, you'll be asked to switch your phone to airplane mode to disable cellular and wireless functions. Once the aircraft reaches cruising altitude, you can typically use your phone in airplane mode to access games, music, and other offline apps. However, using cellular data and making phone calls is not allowed during the flight.
Can I bring a water bottle on a plane?
Yes, you can bring an empty water bottle through airport security and then fill it up at water fountains. Many airports and airlines encourage passengers to stay hydrated, so bringing an empty reusable water bottle is a great idea. Just make sure it's empty when you go through security to avoid any issues and remember that you can't bring liquids in containers larger than 3.4 ounces (100 milliliters) through security unless they are purchased in the airport's secure area.
The article may include affiliate links, meaning that I may receive affiliate compensation at no cost to you if you decide to purchase. Read more in my
Affiliate Disclosure.
BEST TRAVEL RESOURCES
BOOK YOUR FLIGHT: Not sure how to get the best and cheapest flights? I always use Skyscanner for the best deals. The best tip is to be flexible with dates and destinations if you want the cheapest options.
Alternatively, for frequent travelers, get a membership with Wayaway and receive a cashback on cheap flights and hotels every time you book! Via the link, you even get a 10% discount on your membership.
BOOK GREAT ACCOMMODATION: Booking great accommodation is not difficult but it sucks paying too much. Use Booking.com for the greatest hotel deals and Hostelworld for amazing hostel stays. Alternatively, you can sign up for Worldpackers to get FREE accommodation in exchange for your work.
BEST TRAVEL INSURANCE: Traveling without insurance is a mistake that you don't want to make - trust me I've tried. I'd suggest SafetyWing as they offer great and flexible policies - especially if you are traveling for a long time or a digital nomad. World Nomads is another great insurance with extensive coverage.
NEED HELP WITH YOUR VISA? Figuring out how and when you need a visa can be a bit of a jungle. iVisa is a very handy and user-friendly service.
HAS YOUR EU FLIGHT BEEN DISRUPTED? Use AirHelp as a service to get flight compensation on your European flights in case your flight was delayed, canceled, or disrupted in other ways. More often than not you are actually entitled to compensation.