Looking into a digital nomad visa in Portugal?
In an era where technology has erased geographical boundaries, the digital nomad lifestyle—working remotely and traveling the world—has gained considerable popularity. A blend of work and travel, this lifestyle is increasingly being adopted by professionals across the globe.
Among the myriad of choices, Portugal stands out as a top destination for digital nomads, thanks to its favorable weather, affordable living, friendly locals, and robust tech scene.
In this comprehensive guide, I will go through the initial visa application process for becoming a digital nomad in Portugal. Making sure you are well-informed and dressed to live the nomadic lifestyle.
What is a digital nomad?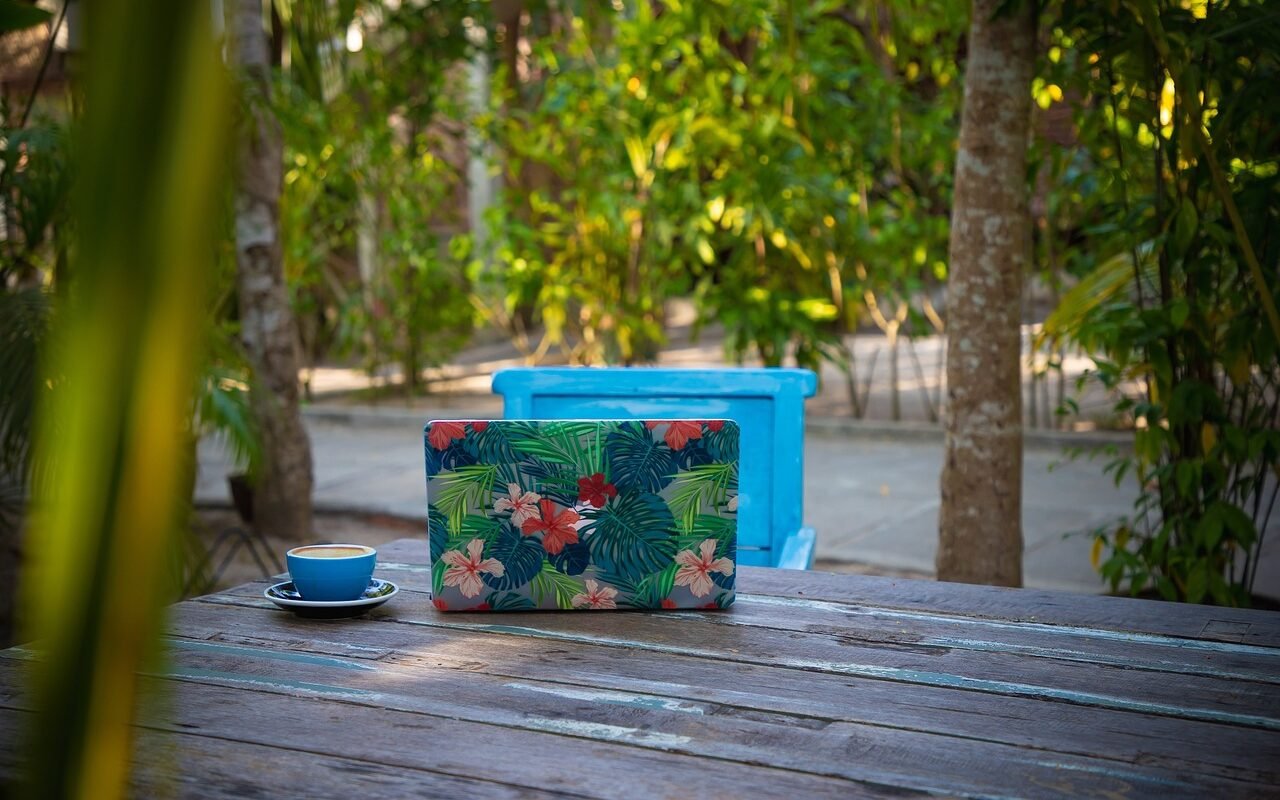 Digital Nomads are individuals who work remotely while traveling to various countries. Embracing a nomadic way of life, they rely on technology to perform their professional duties.
Utilizing devices such as smartphones and travel laptops, Digital Nomads often work remotely from coffee shops, public libraries, or even from their own homes. Remote working and self-employment have become increasingly popular due to the opportunity to work remotely and explore multiple countries.
Exploring the Digital Nomad Visa
The Digital Nomad Visa, also known as the Portugal D7 Visa, is a unique visa category that permits foreigners to legally reside in Portugal while engaging in remote work.
One way to obtain residency is through Portugal's Golden Visa program, which requires a minimum investment of 300,000 Euros. In return, applicants receive residency for the duration of their active investment.
The Permanent Residency Visa, although less expensive than the Golden Visa, entails a more complex and lengthy process. As a result, many travelers opt for the Digital Nomad Visa due to its flexibility.
Note, that the digital nomad visa program is also referred to as the Passive Income Visa by some.
Visa Requirements for Entering Portugal
While some nationalities can enter Portugal without a visa, non-EU citizens must apply for a Portugal Visa. The type of visa required depends on the length of your stay.
Visa Requirements for EU Citizens
For EU citizens, entering Portugal is quite simple. As a member of the European Union and the Schengen Area, Portugal does not require EU citizens to apply for a specific visa. They can live, work, and visit Portugal without any restrictions.
For EU citizens, it can be easier and more tax favorable to apply for the NHR (Non-Habitual Resident) status, which I will explain in detail a little later in this post.
Visa Requirements for US Citizens
Portugal has special agreements with the United States, allowing US citizens to enter Portugal for up to 90 days without needing a visa. This arrangement is applicable every six months, but individuals must leave Portugal after the initial 90 days.
Digital Nomads who wish to stay in Portugal for more than 90 days must apply for a longer-stay tourist visa.
Visa Requirements for US Green Card Holders
Visa requirements for US Green Card Holders can be somewhat complex. Some Green Card Holders may not need a visa, while others do, depending on their home country. If you are from a country without visa-free benefits, you must apply for a Schengen Visa to visit Portugal.
Visa Requirements for Citizens of Canada, Australia, or New Zealand
Citizens of Canada, Australia, and New Zealand enjoy the same benefits as US citizens, with visa-free access to Portugal for 90 days. After the initial 90 days, individuals must apply for a visa that allows for a longer stay.
Visa Requirements for Citizens of Other Countries
Unfortunately, other countries do not share the same benefits as those mentioned above. Digital Nomads from these countries must research available visa types and apply for the one that best suits their needs.
The visa types for digital nomads
The Short-term Residency Visa
Ideal for individuals who don't intend to become permanent residents but want to reside in Portugal for an extended duration, the Short-term Residency Visa is valid for one year and can be renewed for an additional two or up to five years each. This visa also permits multiple entries into Portugal.
With this visa, you have the freedom to travel outside of Portugal and explore other European countries. However, it's crucial to demonstrate a monthly income of €2820 to prove self-sufficiency and ensure you won't be a financial burden to Portugal.
The Long-term Residency Visa
Designed for Digital Nomads wishing to stay in Portugal for over a year, the Long-term Residency Visa allows applicants to apply for a Permanent Residency Permit after obtaining a Temporary Resident Visa.
Keep in mind that the Residency Visa is only valid for four months. During this period, you must apply for a permanent residence permit within Portugal.
The Non-Habitual Resident (NHR) program
The Non-Habitual Resident (NHR) program is a highly attractive option for EU citizens relocating to Portugal. This tax regime, established to encourage skilled professionals, investors, and retirees to move to the country, offers substantial tax benefits for 10 years.
Under the NHR program, qualified individuals enjoy a flat income tax rate of 20% on Portuguese-source income and potentially tax-free foreign income, depending on the double taxation agreements between Portugal and the income-source country. Moreover, pension income can be exempt from taxation if it meets specific criteria.
To qualify for the NHR program, applicants must not have been tax residents in Portugal for the previous five years and must fulfill the requirements, such as registering as a Portuguese tax resident and spending at least 183 days per year in the country.
Requirements for the Portugal Digital Nomad Visa
Before beginning your application, ensure you meet the specific requirements outlined in this section.
Key Requirements for Portugal Digital Nomad Visa Applicants
Before initiating your Portugal D7 Visa application process, familiarize yourself with the general visa prerequisites for aspiring Digital Nomads.
Here's a summary:
Obtaining a Portuguese NIF Number
Opening a Portuguese Bank Account
Demonstrating Financial Self-Sufficiency
Providing Proof of Accommodation
Submitting the Correct Documents
Securing Comprehensive Health Insurance
Maintaining a Clean Criminal Record
Meeting the Minimum Stay Requirement
Obtaining a Portuguese NIF Number
If you intend to engage in financial activities during your stay in Portugal, you'll need a NIF (a Portuguese tax number).
You can easily get this done online by following the provided link.
Opening a Portuguese Bank Account
After obtaining a NIF, you can remotely open a Portuguese bank account. This account will be used for any payments in Portugal.
Without a bank account, you won't be able to conduct any financial activities. As a digital nomad, a bank account is crucial.
Demonstrating Financial Self-Sufficiency
To get a temporary stay visa in Portugal as a digital nomad, you must demonstrate financial stability to support yourself during your temporary stay visa.
Use bank statements or other relevant documents to prove your financial stability.
Additionally, you must demonstrate regular recurring income (passive income) during your stay in Portugal.
To qualify for a Portugal D7 Visa, meet the following passive income criteria:
For the primary applicant: at least €8,460 per year.
For dependent applicants (e.g., a spouse): at least €4,230 per year.
For dependent children: at least €2,538 per year.
Providing Proof of Accommodation
Before traveling to Portugal, secure appropriate accommodation if possible. While property purchase isn't necessary, you must have a long-term rental lease (minimum 12 months).
This essential digital nomad visa requirement is crucial since authorities are reluctant to approve short-term lodging.
It's best to find suitable long-term housing before beginning your application.
Submitting the Correct Documents
Before applying for your digital nomad residency permit, familiarize yourself with the document requirements for Portugal's digital nomad visa.
The following documents must be submitted during the application process:
2 Passport-sized Photographs
Proof of Regular or Passive Income, also known as Proof of Sufficient Funds
Proof of Legal Residency in the US (if applicable)
FBI Criminal Record Certificate
Request for Criminal Record Inquiry by the Immigration and Border Services (SEF)
Proof of Valid Health Coverage
A Cover Letter stating the purpose of your request
Remember to make copies of all necessary documents, as they will be required in the future.
Securing Comprehensive Health Insurance
The primary applicant and dependents must have extensive EU-wide health insurance. Note that medical coverage must be prepaid for 12 months.
Each applicant must have a minimum medical insurance value of €30,000.
Maintaining a Clean Criminal Record
A criminal background check is a requirement for Portugal's Digital Nomad Visa. An unblemished criminal record is necessary for a successful application.
Obtain your criminal record before starting the application process. You can usually acquire one online from your home government page.
Meeting the Minimum Stay Requirement
To obtain a Residency Visa, you must meet the minimum stay requirements. Spend at least 183 days per year in Portugal, not be absent for more than six months, or live in a permanent residence in Portugal for a total of eight months with various annual breaks.
Note that there are no minimum stay requirements for the Temporary Stay Visa.
NHR Requirements for EU Citizens in Portugal
The Non-Habitual Resident (NHR) program offers a range of tax benefits for EU citizens looking to relocate to Portugal. To qualify for the NHR program, you must meet specific requirements, which I will outline in this section.
Tax Residency Status
To be eligible for the NHR program, you must not have been a tax resident in Portugal for the previous five years. This requirement ensures that the program targets new residents, primarily skilled professionals, investors, and retirees.
Register as a Portuguese Tax Resident
You must register as a tax resident in Portugal to benefit from the NHR program. To do this, you will need to obtain a Portuguese NIF (tax identification number) and submit a tax residency application to the Portuguese Tax Authority.
Spend at Least 183 Days per Year in Portugal
To maintain your NHR status, you must spend a minimum of 183 days per year in Portugal. This requirement can be fulfilled by either staying continuously for 183 days or through intermittent stays totaling 183 days within 12 months.
Occupation Requirements
The NHR program is designed to attract skilled professionals, investors, and retirees to Portugal. As such, your occupation must fall within the list of eligible professions outlined by the Portuguese government. These professions include, but are not limited to, scientists, engineers, artists, and senior executives.
Submit the NHR Application
To apply for the NHR program, you must apply to the Portuguese Tax Authority. This can be done online or in person at a local tax office. The application should include the necessary documentation, such as proof of tax residency, occupation, and any other relevant information.
Pay the Application Fee
A fee is applicable for processing your NHR application. Make sure to pay the required amount when submitting your application to ensure smooth processing.
By meeting these requirements, EU citizens can take advantage of the attractive tax benefits offered by the NHR program. With substantial tax savings and the opportunity to live in beautiful Portugal, the NHR program is an excellent option for EU citizens looking to optimize their tax situation and enjoy a high quality of life.
Applying for a Portugal D7 Visa: A Step-By-Step Guide
To simplify the process of applying for a Portugal D7 Visa and obtaining digital nomad residency, I have broken it down into six easy steps:
Gather Required Documents
Start by collecting all necessary documents for your application. Having everything at hand will streamline the process and reduce the risk of application denial due to missing documentation.
Complete the Application Form
Fill out the visa application form for your Temporary Stay Visa, either manually or using a service like iVisa. Submit the completed form online, ensuring all details match your passport information.
Submit Your Application and Documents
Submit your application along with all supporting documents, either in person at the Portuguese Consulate/Embassy or by mail. Pay the applicable visa fees, which are approximately €180 for the Temporary Stay Visa (these can change).
Obtain Your Residency Visa
Once your application is processed and approved, visit the Embassy to collect your passport containing the Residency Visa. This visa allows you to travel to Portugal and visit the SEF (Portuguese Immigration and Border Service).
Book a SEF Appointment
With your D7 Residency Visa in hand, schedule an appointment with SEF in Portugal. You can do this by contacting SEF directly or booking online. The appointment is for applying for your Portugal Residency Permit.
Attend Your SEF Appointment
Travel to Portugal and attend your appointment in person. During the interview, you will provide biometric information (fingerprints and photographs) and submit copies of all supporting documents.
The following documents are needed for your SEF appointment:
Residency Permit Application Form
2 Recent Photographs
Your Passport
Your Valid Residency Visa
Proof of Sufficient Funds
Proof of Accommodation
Permission to Check Your Criminal Record
A Document Proving Your Tax Situation
A Social Security Document
Supporting Document showing you have medical insurance
Receive Your Portugal Residency Permit after the interview, your application will be processed, which usually takes around two weeks.
Once approved, Portuguese authorities will notify you to collect your new Residency Permit.
With this residence permit, you can legally live in Portugal, work as a digital nomad, and enjoy all the associated benefits of digital nomad visas.
Applying for NHR Status in Portugal: A Step-By-Step Guide
To help you navigate the process of applying for Non-Habitual Resident (NHR) status in Portugal, I have broken it down into six easy steps:
Obtain a Portuguese Tax Identification Number (NIF)
Before you can apply for NHR status, you need a Portuguese Tax Identification Number (NIF). You can obtain this number from the Portuguese Tax Authority (Finanças) or through a local tax representative.
Establish Tax Residency in Portugal
To qualify for NHR status, you must be a tax resident in Portugal. You become a tax resident by living in the country for at least 183 days per year or having a habitual residence there. Make sure to keep proof of your residency, such as utility bills, rental contracts, or property deeds.
Gather Required Tax Residency Documents
Collect all necessary documents to support your NHR application, including your NIF, proof of tax residency, and evidence of your professional activity or income source, if applicable.
Complete the NHR Application Form
Fill out the NHR application form, which can be found on the Portuguese Tax Authority's website. Ensure all information provided is accurate and complete.
Submit Your NHR Application
Submit your NHR application online through the Portuguese Tax Authority's portal or in person at a local tax office. You may also choose to work with a tax advisor or legal representative to assist you with the submission process.
Await Approval and Confirmation
Once you have submitted your application, the Portuguese Tax Authority will review your request and verify your eligibility for NHR status. The approval process can take several months. If your application is successful, you will receive a confirmation and can start enjoying the tax benefits associated with NHR status.
Remember that as an NHR, you must comply with all tax obligations in Portugal, including filing annual tax returns and maintaining your tax residency. Regularly review your status and keep up-to-date with any changes to tax laws to ensure ongoing compliance.
Advantages of Choosing Portugal as a Digital Nomad Destination
Portugal's Thriving Tech and Startup Scene
Portugal, particularly Lisbon, and Porto, has experienced a significant rise in tech startups. The country frequently hosts tech events, conferences, and meetups, providing a fertile environment for networking and professional growth.
Cost of Living
Affordable Luxury: Compared to other Western European nations, Portugal offers a more affordable lifestyle. The costs of rent, groceries, transportation, and leisure activities are considerably lower, allowing your income to stretch further and providing you with a comfortable standard of living. This is especially comforting if you are just starting out as a digital nomad.
Healthcare
A Key Consideration: Portugal boasts an excellent healthcare system, consistently ranked among the top globally. As a resident, you have access to public healthcare at a reduced cost. Nevertheless, it's also mandatory to have private health insurance when obtaining the Digital Nomad Visa.
Weather in Portugal
Portugal is known for its pleasant Mediterranean climate, characterized by warm summers and mild winters. This makes it an attractive destination for digital nomads who enjoy outdoor activities and exploring the country's beautiful landscapes, beaches, and historical sites year-round.
Rich Culture and History
Portugal offers a wealth of cultural experiences, including historical landmarks, museums, and art galleries. Its rich history, diverse architecture, and vibrant culinary scene provide digital nomads with a unique and immersive experience in a country deeply rooted in tradition and history.
Digital Nomad Community in Portugal
Portugal has become a popular destination for digital nomads, resulting in a thriving and supportive community. This growing network provides opportunities to connect with like-minded individuals, share experiences, and collaborate on projects. Additionally, the country offers numerous co-working spaces, cafes, and other remote work-friendly environments, catering to the digital nomad lifestyle.
Ultimately, Portugal's welcoming atmosphere and the tangible efforts made by its government to attract global talent make it a top choice for digital nomads. Whether you're a freelance writer, a tech entrepreneur, or a remote worker, Portugal could be your next perfect home.
Top Cities in Portugal for Digital Nomad
Lisbon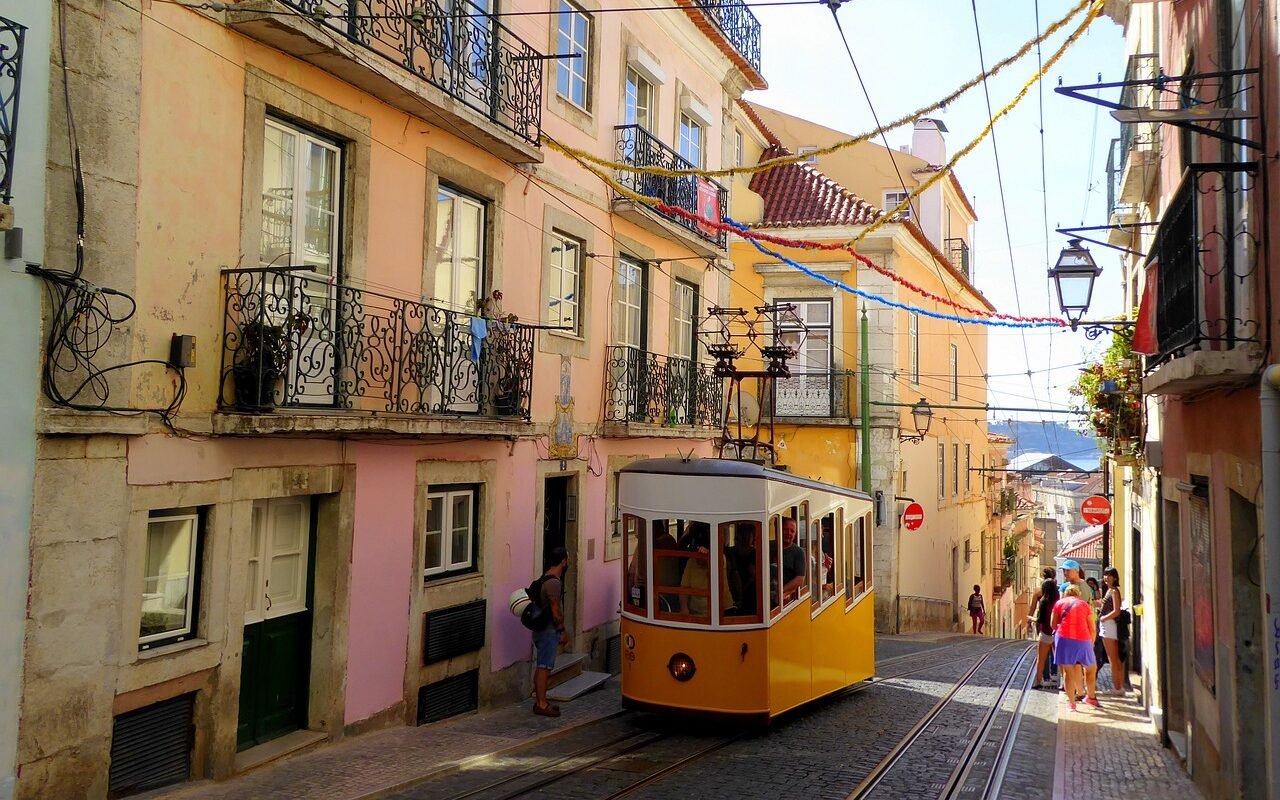 Lisbon attracts digital nomads with its cosmopolitan atmosphere, dynamic tech scene, and numerous affordable co-working spaces. The city also features a rich history, stunning architecture, and vibrant nightlife, offering a perfect balance of work and leisure opportunities.
Porto
Porto combines modernity and tradition, making it a popular hub for digital nomads. The city boasts a lower cost of living compared to Lisbon and is known for its friendly community, picturesque scenery, and blossoming tech industry. The rich cultural heritage and famous wine region add to its appeal.
Peniche
Peniche is a surfer's paradise and an ideal destination for digital nomads seeking a relaxed lifestyle. It offers affordable accommodations, beautiful beaches, reliable internet connectivity, and a strong connection with nature, making it perfect for work-life balance.
Braga
Braga, a city of historical and academic significance, features a thriving tech industry. The presence of the University of Minho and tech parks make it an attractive destination for digital nomads seeking professional growth and cultural immersion.
Sagres
Sagres provides a laid-back lifestyle with breathtaking views of the Atlantic Ocean, making it an ideal destination for digital nomads seeking tranquility and inspiration. With its stunning beaches, rugged cliffs, and abundant outdoor activities, Sagres allows for a perfect balance of work and play.
Coimbra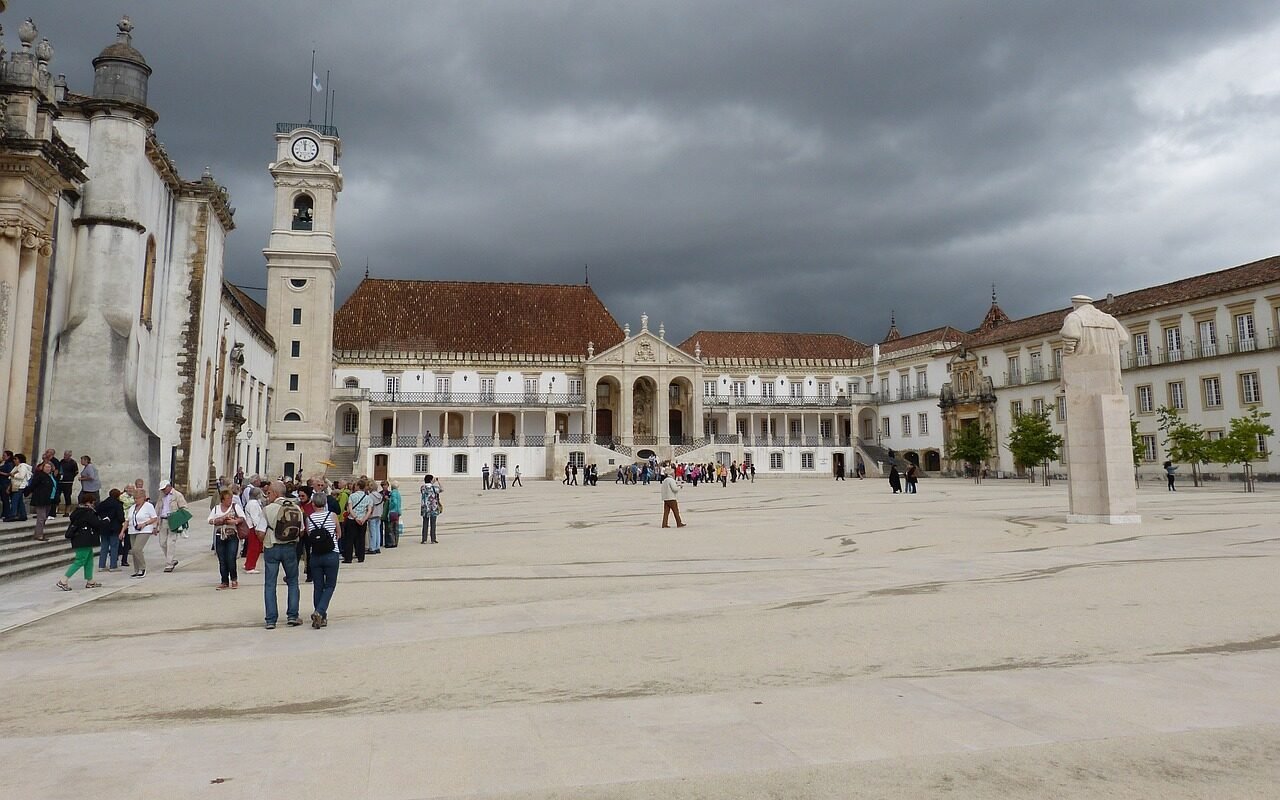 Coimbra, home to one of the world's oldest universities, offers a youthful and vibrant environment. The city's buzzing cafes, cultural events, and academic atmosphere make it a haven for digital nomads with intellectual pursuits.
Ponta do Sol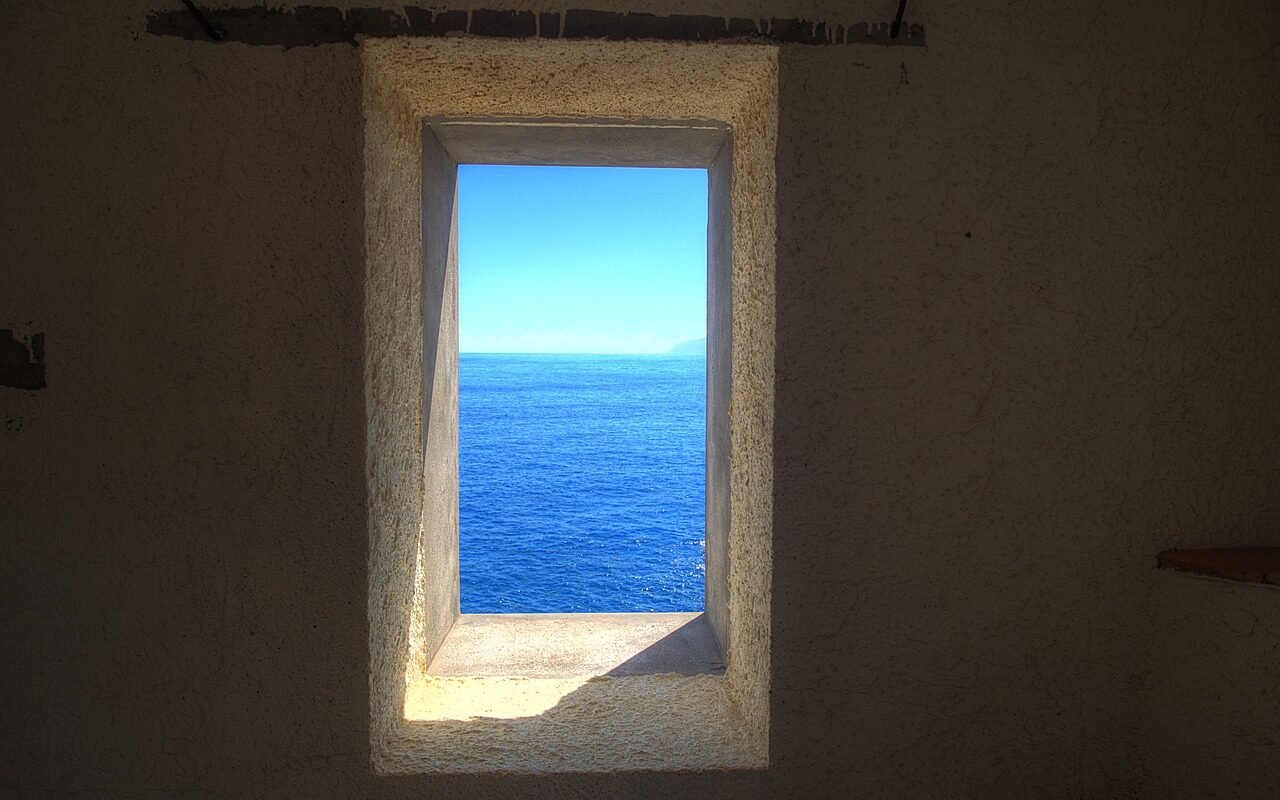 Ponta do Sol in Madeira is quickly becoming a digital nomad hub, thanks to the local government's initiative to create a Digital Nomad Village. This project provides dedicated co-working spaces, community events, and support for digital nomads, attracting remote workers from around the world to enjoy the island's stunning landscapes and welcoming atmosphere.
The digital nomad village is an initiative made by the Portuguese government to attract digital nomads to apply for Portuguese citizenship, a temporary residency permit, or a long-term residence visa. The new digital nomad visa options are designed to make Portugal an attractive destination for remote workers to come and spend time and money.
Challenges of Living in Portugal as a Digital Nomad
While Portugal offers numerous advantages, it's not without challenges. You might need to deal with language barriers, cultural differences, or even the occasional unreliability of services.
However, these challenges are often outweighed by the benefits and can be mitigated with a bit of preparation and open-mindedness.
Practical Tips and Advice for Living as a Digital Nomad in Portugal
Managing Finances
Open a local bank account to simplify transactions. Be aware of fluctuating currency exchange rates, as they can significantly affect your cost of living.
Integrating into Local Culture
Learning basic Portuguese phrases will be immensely helpful. Engage with local communities and embrace the local cuisine to enrich your experience.
Housing Options
Portugal offers a range of housing options. Websites like OLX, Idealista, and Uniplaces are great resources for finding rentals. If you're planning a long-term stay, buying a property could be a wise investment.
Investment Opportunities
Consider the Portugal Golden Visa program, which offers residency rights and potential citizenship to those investing in Portuguese real estate or businesses.
This is a great opportunity to get a Portugal residency visa if you are looking to make rental income, or simply wish to invest in your own property and live away from your home country.
Accommodation Options in Portugal for Digital Nomads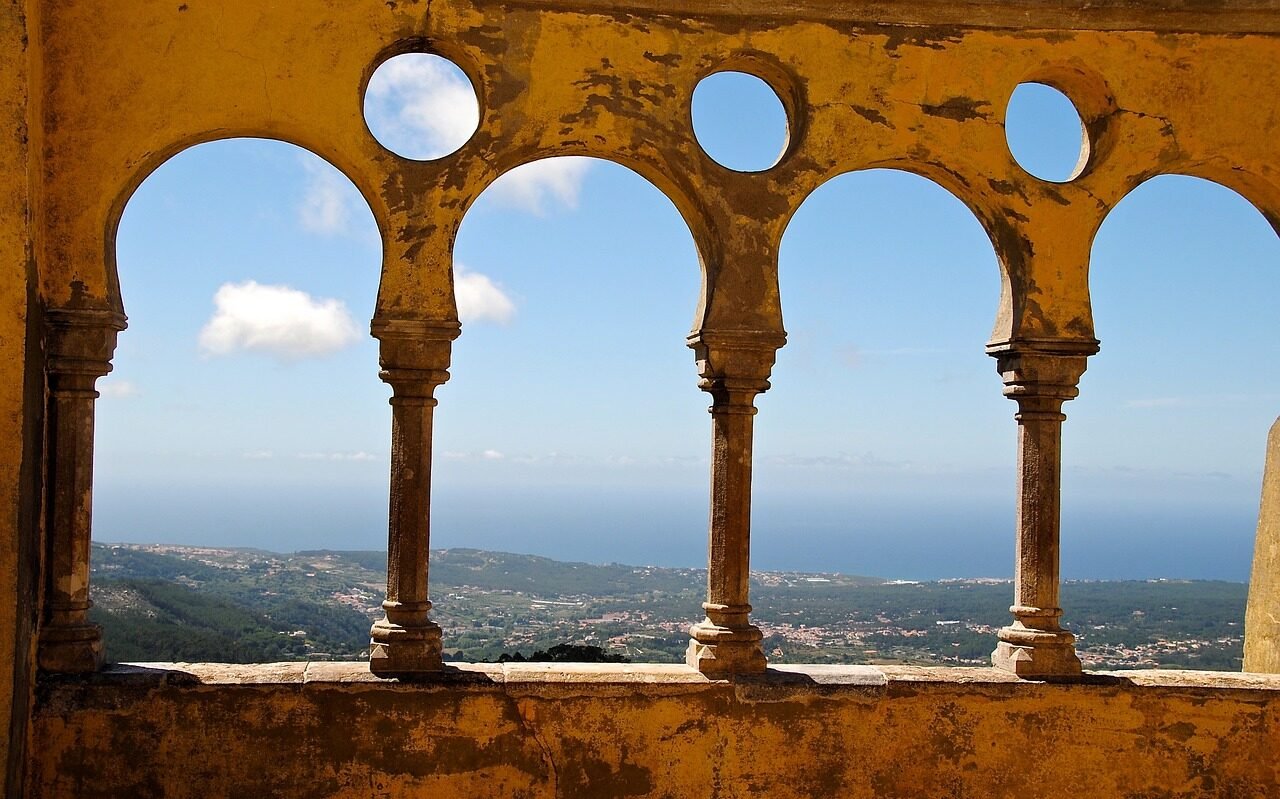 Portugal offers an array of accommodation choices catering to digital nomads with varying needs and budgets. Here's a rundown of the various options available:
Hotels
Hotels in Portugal cater to digital nomads looking for a comfortable stay, although they may not be the most budget-friendly choice for extended stays. Numerous hotels are available in major cities across Portugal to suit your preferences.
Hostels
Hostels are a great fit for digital nomads who enjoy socializing and interacting with new people. Although privacy may be limited in shared rooms, hostels are an affordable option for short-term stays in Portugal.
Rental Properties
For longer stays, renting a property is a viable option. Portugal offers a wide range of rental properties, but keep in mind that landlords usually require a minimum one-year rental agreement.
Make sure you're financially prepared to commit to a rental property before signing an agreement.
Airbnb
As a popular and flexible accommodation choice, Airbnb offers numerous options for digital nomads in Portugal. It's an excellent choice for short-term stays and can be extended if needed. Since bargaining is part of Portuguese culture, you may be able to negotiate a reduced rate with the host.
Co-living Spaces
Ideal for those who wish to share living spaces with like-minded individuals, co-living spaces provide an affordable option as the overall cost is divided among the residents. These arrangements typically offer private bedrooms, with shared common areas such as bathrooms, kitchens, living rooms, and dining areas.
FAQs on the digital nomad visa program in Portugal
How long does it take to process a Portugal Digital Nomad Visa?
It usually takes a few months to process the visa, so it's recommended to apply well in advance.
Can I bring my family to Portugal on a Digital Nomad Visa?
Yes, your spouse and dependent children can also apply for visas if you are approved for the Digital Nomad Visa.
What is the cost of living in Portugal compared to other European countries?
Portugal's cost of living is significantly lower than in many Western European countries. A single person's monthly costs, including rent, are approximately €1500-2500.
How good is the internet connectivity in Portugal?
Portugal offers excellent internet connectivity with an average speed of 22.2 Mbps according to the Speedtest Global Index (as of 2021).
Can I work for a Portuguese company on a Digital Nomad Visa?
No, the Digital Nomad Visa, or Portugal Passive Income Visa, is designed for individuals who work for foreign employers or are self-employed. Working for a Portuguese employer would require a different type of work visa.
A final note on digital nomad visa in Portugal
Portugal is an increasingly popular destination for digital nomads, thanks to its unique blend of cultural richness, pleasant climate, burgeoning tech ecosystem, and relatively low cost of living. The nation's vibrant cities and picturesque countryside offer a perfect balance of work and leisure opportunities for remote workers, freelancers, and entrepreneurs alike.
The Portugal Digital Nomad Visa simplifies the process for remote workers seeking to relocate and immerse themselves in the captivating Portuguese lifestyle. With this visa, digital nomads can legally reside in the country, access high-quality healthcare, and enjoy the many benefits that come with being a resident.
The country's warm and welcoming nature, combined with the growing digital nomad community, makes it easier for newcomers to adapt and integrate into the local culture. Moreover, the variety of accommodation options and the availability of co-working spaces cater to the diverse needs of digital nomads.
To sum it up, Portugal is an attractive destination for digital nomads seeking a dynamic, culturally enriching, and affordable location to live and work. The Portugal Digital Nomad Visa is a game-changer that enables remote workers to fully embrace the charm and allure of this beautiful nation.
As usual, feel free to reach out or comment below with any additions or questions!
//Josephine
The article may include affiliate links, meaning that I may receive affiliate compensation at no cost to you if you decide to purchase. Read more in my
Affiliate Disclosure.
BEST TRAVEL RESOURCES
BOOK YOUR FLIGHT: Not sure how to get the best and cheapest flights? I always use Skyscanner for the best deals. The best tip is to be flexible with dates and destinations if you want the cheapest options.
Alternatively, for frequent travelers, get a membership with Wayaway and receive a cashback on cheap flights and hotels every time you book! Via the link, you even get a 10% discount on your membership.
BOOK GREAT ACCOMMODATION: Booking great accommodation is not difficult but it sucks paying too much. Use Booking.com for the greatest hotel deals and Hostelworld for amazing hostel stays. Alternatively, you can sign up for Worldpackers to get FREE accommodation in exchange for your work.
BEST TRAVEL INSURANCE: Traveling without insurance is a mistake that you don't want to make - trust me I've tried. I'd suggest SafetyWing as they offer great and flexible policies - especially if you are traveling for a long time or a digital nomad. World Nomads is another great insurance with extensive coverage.
NEED HELP WITH YOUR VISA? Figuring out how and when you need a visa can be a bit of a jungle. iVisa is a very handy and user-friendly service.
HAS YOUR EU FLIGHT BEEN DISRUPTED? Use AirHelp as a service to get flight compensation on your European flights in case your flight was delayed, canceled, or disrupted in other ways. More often than not you are actually entitled to compensation.