If you love hiking, the Tiger Leaping Gorge hike should be on your bucket list! This 2-day hike will (literally) take your breath away with amazing views and scenery. Located in the southwest of China you will be treated to gorgeous mountain tops, waterfalls, deep drops, and tons of trees.
We hiked the Tiger Leaping Gorge in 2016 and it was one of the best things to do in China. A little underprepared, but we managed to keep going and meet amazing people. Even though everyone is hiking their own hike, comradery starts to grow by going through the same experience.
The question we heard most when on the trail was "Is this the 28 bends already", and unfortunately the answer was no until you knew you were on the 28 bends. This is the most strenuous part of the Tiger Leaping Gorge hike.
But even though some parts were hot and hard, it was well worth the effort. When you're sitting in your guest house at night sharing stories with people you met throughout the day you feel victorious.
If you are looking for something to do while you are trekking through China, add the Tiger Leaping Gorge hike to your list!
Where to Stay
We found a great hostel in Lijang for our adventure on the Tiger Leaping Gorge, Timeless Hostel. They had a lot of information about the trekking route and could tell us all about the buses and what time we needed to leave and everything else we needed to know. They speak English, which made it so much easier and this is rare in China.
It takes about 2 hours from the bus station to get from Lijiang to the start point of the Tiger Leaping Gorge. The first bus leaves around 8.00 am so you won't start hiking before 10.30 am. If you would like to be closer to the trail to get an early start you could take a look at Jane's Guest House. This hostel is located just 100 meters past the ticket booth so you can start as early as you like.
The most important part is to find a guesthouse or hostel where you can leave your big backpacks so you only have to take your daypack on the trail. The hike is tough and bringing additional luggage you don't really need is a waste of energy.
How To Complete The Tiger Leaping Gorge Hike
Day 1: Conquer the 28 bends
Take an early bus from Lijiang or choose a hostel close to the start of the Tiger Leaping Gorge hike. It gets hot quite early in the day so the earlier you start, the better. The bus will drop you off near the start of the trail.
The first part of the hike is pretty easy, you walk on a normal road up until you spot a sign saying Tiger Leaping Gorge Higher Trail. This is where you start to climb up the mountain via little gravel roads.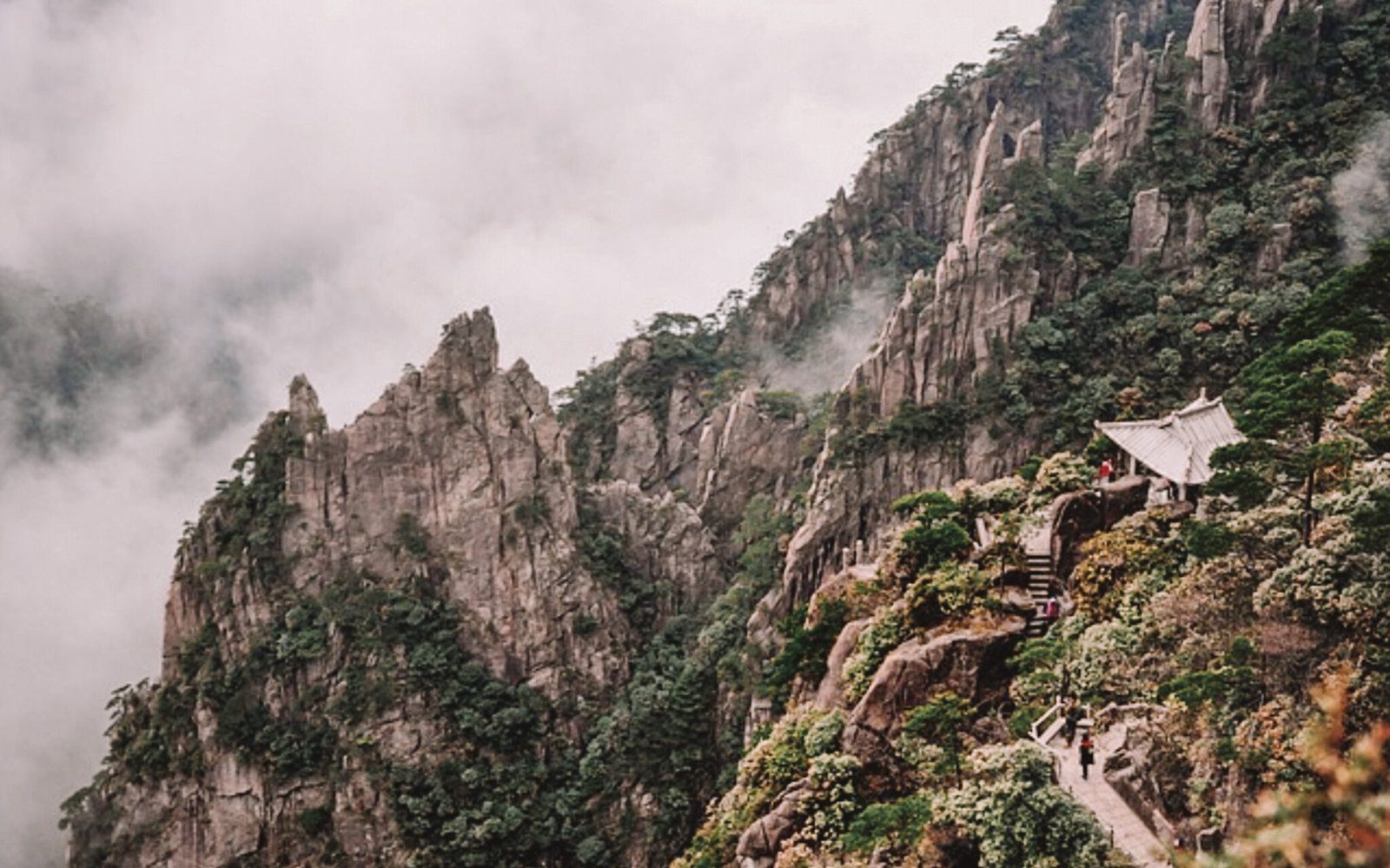 On your way to the first stop of today, you'll see lots of people selling all kinds of things, from water to bamboo sticks to snacks. Our experience is that people won't push you to buy anything and it's okay to sit down under their umbrellas to catch your breath.
Your first stop of the day is the Naxi Family Guesthouse for a nice descent lunch before conquering the 28 bends. Prices are reasonable and it's a good place to catch up with other hikers and share your experience. Another alternative is to bring your own day hiking lunch to keep energized.
After lunch, it won't be long before you hit the 28 bends. Usually, there are a couple of donkeys at the bottom if you don't want to hike up yourself or need help with your luggage. Bring some cash if you intend to do this. The 28 bends are like a very uneven stairway that has 28 s-bends. Although it is quite strenuous, we thought the first part of the hike was worse than the 28 bends!
Once you reach the top of the 28 bends you have reached the highest trail attitude and the view is amazing. There is a photo point but you have to pay a small fee if you want to take a picture.
Now all that is left is descending to the Tea Horse Guesthouse. Note that there are other halfway guesthouse options available but we highly recommend the Tea Horse. Compared to the rest of the hike this part is pretty easy and before you know it you'll be sitting down at dinner exchanging stories and forgetting about all the difficult moments of today!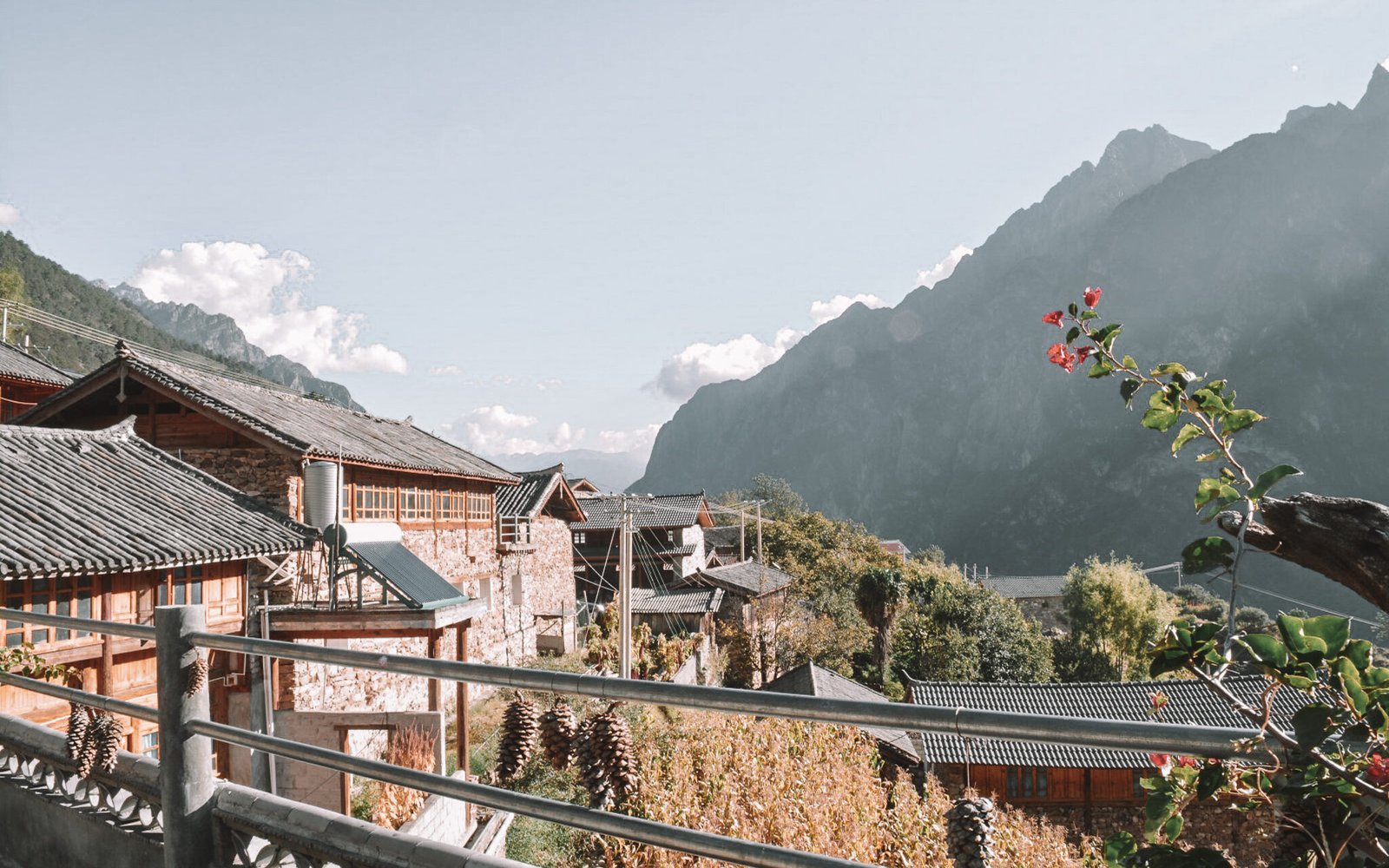 Day 2: Descend the mountain
If you stay at the Tea Horse Guesthouse the next day you will descend a little before hiking up to a waterfall.
Don't forget to stop at the Halfway Guest House because they have the best bathroom views in the world! But it's a nice stop for a bite to eat as well. From the Tea Horse Guest House to the Halfway Guest House takes about 2 hours.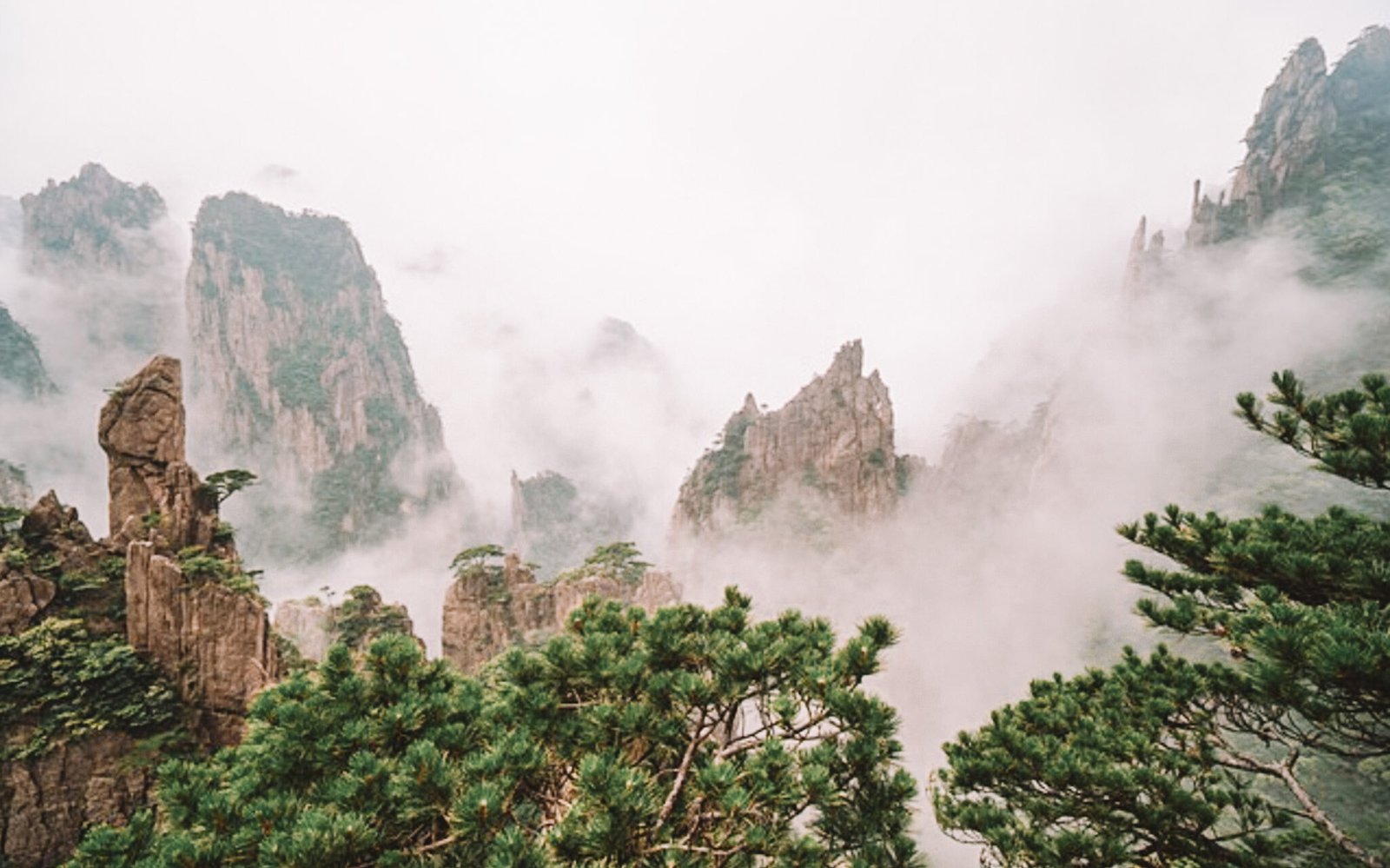 There is a steep and craggy section between Halfway guesthouse and Tina's which requires careful navigating. After that, it's descending until you reach Tina's. The path narrows to slightly sketchy and rocky surfaces with tumbling cliffs on one side, but nothing too dangerous. Make sure to have good travel insurance when you go hiking. This will help in case of any issues, broken equipment, or twisted ankles!
There are a couple of waterfalls along the way that you might want to check out, depending on the season you're hiking in. This last part of the hike will take you about 1.5 to 2 hours.
The farther you get on day 1, the shorter your hike will be on day 2. After reaching the summit at 28 bends the hike becomes easier and your pace will pick up. If you are done early in the day you might want to continue to Walnut Grove before heading back to Lijiang.
Continue to Walnut Garden
You can continue to Walnut Garden if you wish to. From the bridge beyond Tina's, a path descends towards the Jinsha River where the mythical tiger leaped across the river. If you continue your descent you hit a steep metal ladder, which is fairly demanding. But the views of the canyon are worth it! You have to pay an additional fee to climb the ladder.
This part of the trail is called the Ray Of Sunshine. This will lead you to Sean's Guesthouse or Woody's depending on your preference. There is another additional fee just before you enter the bridge and Sky Ladder territory.
Buses back to Lijiang leave from Tina's so make sure you get back to Tina's in time. Of course, you could also continue your journey through China and head to Shangri-La.
What to bring on your hike to the Tiger Leaping Gorge
First of all, you want to bring as little as possible with you on this hike because you'll be carrying it on your back and any extra weight is just another difficulty you need to face. Pack lightweight and only bring the hiking essentials for a 2-day hike. Leave your big backpacks at your hostel and only bring your daypack for hiking.
The Tiger Leaping Gorge hike has many parts with no shade so bring a hat, and sunglasses and wear suitable clothing. Don't forget to apply sunscreen before taking off so you don't get sunburned while hiking.
Bring plenty of water with you. If your backpack has space for a water sack, fill it up. This way the weight is evenly distributed and you won't have bottles moving on the sides of your bags. There are plenty of places to buy fresh water but it's much more expensive than in any other part of China.
Don't forget to pack some snacks, like dried fruits or nuts to give you a little energy between the big meals of the day. We usually bring some glucose-high products in case we feel low on energy or haven't eaten enough and feel a bit shaky.
We found that it was much easier to bring walking poles along with you while hiking the Tiger Leaping Gorge trek. Especially on the steep part in the beginning and on the upper gorge of the 28 bends this will put less stress on your body and help you keep your balance. They sell bamboo sticks but they don't have the same sturdiness and lightweight feel.
Good to know
There are no ATMs on the trail so bring plenty of cash. You will need it to pay for the bus, the entry fee of the Tiger Leaping Gorge and for your meals and overnight stay. All the local people that sell water and snacks take cash as well.
While it gets hot during the day at night it cools down quite a bit. Don't forget to bring a lightweight jacket with you for the evenings. Or make sure you have additional layers to be flexible.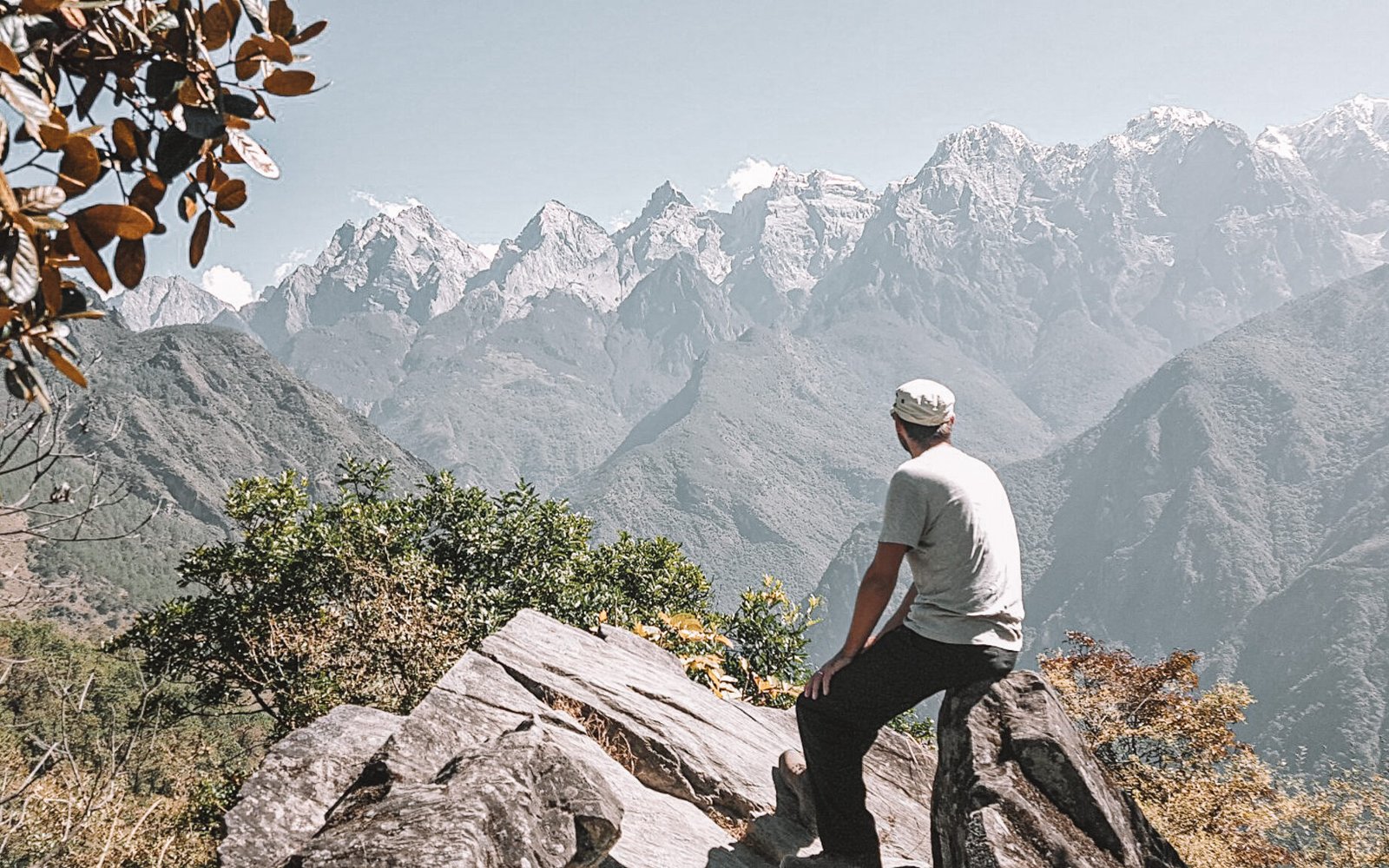 Most people we met on the trail and even in the guest houses don't speak English, or only a little bit. We were lucky enough that we met a girl who spoke English and Chines who helped us upgrade our room. Either make sure to book online ahead of time or download a translator app on your phone.
The trail is dangerous in bad weather and you'll need to check in with your local hostel to know if it's safe. Some parts are pretty steep and only have sandy rocky paths that make it quite easy to slip and fall. There is no easy way to reach any part of the trail in case you do get injured and need to be rescued. So be smart and skip this hike if it's raining!
Why should you hike the Tiger Leaping Gorge?
A big part of our travels is spending time in nature and we love to hike all over the world. Is part of the reason we decided to go ahead with this one and we're so happy we did.
There is something magical about walking in these environments that are pure nature. The mountains, the tree, and the views make you feel small in comparison. We had a similar feeling at the Grand Canyon when hiking down to the Ooh Ahh… Point. It feels different hiking through amazing sceneries like the Tiger Leaping Gorge because you feel part of it.
The other thing is the people you meet along the way, both locals and other tourists. We had the best evening at the Tea Horse Guest House listening to everyone's stories of that day but also about other hikes and travel destinations. We compared notes on our adventures in China and learned about other beautiful destinations we should visit.
If you hike the Tiger Leaping Gorge you will struggle, you will admire, and you might want to give up, but in the end, this adventure will stay with you forever and you will be glad that you chose to do this hike.
For those of you who are still unsure, let's dive into some FAQs to help you make a decision!
Tiger Leaping Gorge Hike FAQs
Where in China is the Tiger Leaping Gorge?
Tiger Leaping Gorge is situated about two hours from Lijiang, in Yunnan province. This is the Southwest side of China, close to Tibet's border. On your way to Lijiang, you see the Tibetan influences in buildings and temples. If you want to see more continue to Shangri-la after finishing with your Tiger Leaping Gorge hiking. 
Tiger Leaping Gorge is one of the deepest and most spectacular river canyons in the world. The Tiger Leaping Gorge hike runs high on the northern side of the gorge with beautiful views over the Jinsha River. While hiking you will spot the snow-covered peaks of Jade Dragon Snow Mountain and Haba Snow Mountain.
Why is the Tiger Leaping Gorge called Tiger Leaping Gorge?
The story goes that the Tiger Leaping Gorge got its name from a hunted tiger escaping by jumping across the river at the narrowest point (25 meters wide), using the rock in the middle. Today, the rock from which the legendary tiger made its jump is an iconic viewing point. You will find a life-size tiger statue here to remind everyone of this story. 
How long is the Tiger Leaping Gorge?
Tiger Leaping Gorge is around 15 km long, but this is the gorge itself and not the trail. You get to choose between the Higher Trail and the Lower Trail. The lower trail merely follows the road and is about 14 km.
The higher trail is about 22 km. Most maps show distances in hours instead of kilometers which makes sense because some parts take longer than others. A 2 km hike sounds easy, but when it's the 28 bends going uphill, that's a whole different story.
How high is the Tiger Leaping Gorge?
The Tiger Leaping Gorge hike starts at 1835 meters. The highest trail altitude is 2670 meters.
How long does it take to hike the Tiger Leaping Gorge?
Most people need two days to fulfill the Tiger Leaping Gorge hike. There are a couple of places for your overnight stay, depending on your speed and stamina. The Tea Horse Guest House is a decent halfway point for most people.
If you choose this guesthouse, the first day you will mostly be climbing and the next day will be about descending.  It gives you a decent chance to enjoy the scenery and stop for a nice lunch as well. The next overnight stay is at Tina's, which will divide your hike into one long and one short day.
You could add a third day to continue onwards to Sean's Guest House or Woody's after leaving Tina's. This part is called the 'Ray of Sunshine'. You have to pay some additional fees to use the ladder and follow the trail (both are 15 yuan) but the views are worth it! 
If you're an experienced hiker you might be able to do this hike in one day. Just make sure to start early. You don't want to be stuck in the mountains in the dark so your timeframe is limited.
How difficult is the Tiger Leaping Gorge?
One of the things to keep in mind if you are planning to hike the Tiger Leaping Gorge is the weather. The trail gets very slippery when it's raining and it is easy to make a misstep. This is one of the warnings you have to take seriously.
If you have no experience plan enough time between your stops. We contemplated between two guest houses and we probably should have gone with the first one because it was our first big hike. Although we read many comments that you need to be an experienced hiker, we think it is doable with no experience if you take enough time.
Wear solid shoes and bring walking sticks to help you when climbing and ascending. Bring plenty of water because it is expensive to buy it on the trail. Do not push yourself too much and stay within your limits. Everyone is hiking at their own speed. You will meet up somewhere along the trail again.
Is the Tiger Leaping Gorge open?
You can visit the Tiger Leaping Gorge all year round. During the rainy season, landslides happen often and may make visits or hiking trails inaccessible. The local government might shut down the Gorge and block the road for safety reasons due to heavy rain.
Currently (2023), there is some construction/maintenance work at the first part of the trail (Qiaotou – Naxi Guesthouse). Check in with local guest houses or tour operators if you plan to hike the Tiger Leaping Gorge to make sure you can hike the entire trail.
How do I get to the Tiger Leaping Gorge?
The best way to get to the Tiger Leaping Gorge is by taking a bus from Lijiang. It takes about 2.5 hours to reach the ticket booth for the Tiger Leaping Gorge hike. The bus stops at the ticket booth where everyone has to pay the entry fee. After that, it continues to the start of the trail. Once you are there, you will see a sign that shows you where to go.  
The easiest way to get to Lijiang is by airplane. We flew in from Chengdu (1-hour flight) where we visited the Panda Research Base. But you could take a bus or train as well, it will just take a bit longer.
The other option is to travel from Shangri-la to the start of the Tiger Leaping Gorge. Take any of the long-distance buses that go to Lijiang, Dali, or Kunming. 
Tiger Leaping Gorge is an adventure you'll never forget
If you're looking for an adventure in China, the Tiger Leaping Gorge hike should definitely be on your list! This 2- day adventure will show you parts of China that you won't see by bus, car, or train. The fact that you're walking through trees and all of a sudden you see the snowy mountain peaks, it's somewhat magical.
It's easy to get to Lijiang from anywhere in China and you won't be disappointed by this area. If you have time, walk around the old part of Lijiang and discover local delicacies or buy your souvenir as a reminder of the Tiger Leaping Gorge hike. At night the city comes to life and the candles and light make it a magical experience.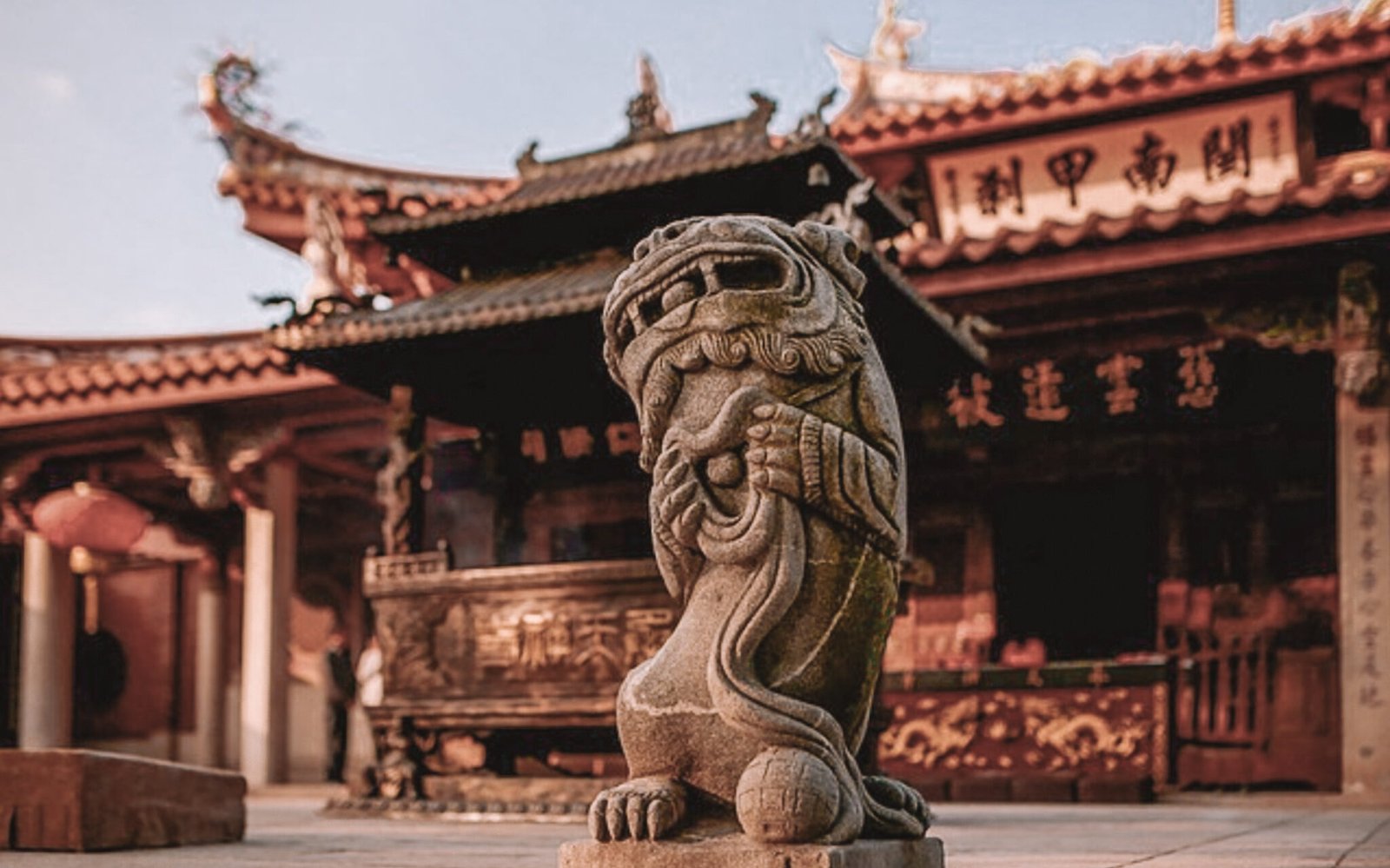 Head to Shangri-la at the end of the Tiger Leaping Gorge hike to discover Tibet and learn more about its history. Although this is officially still a part of China it's the closest you get to Tibet without having to go through the trouble of getting a visa. You'll find snowy mountains, surging rivers, sacred monasteries, and simple Kangba people.
Although we were a bit apprehensive about the difficulty of the Tiger Leaping Gorge hike and we are glad that we choose to go ahead. If you pay attention to the weather and keep an eye on your stamina and pace this hike is the best thing to do while visiting China. It makes you feel humble walking in this scenery that's been here for many years and many years to come.
Author Bio:
Rieneke Elzerman is a Travel Blogger and Digital Nomad, and she is trying to escape the 9-5 life by traveling the world with her husband. She is one half of the team behind Boots & Sunshine. Boots & Sunshine is a Travel Blog for Long-term Travelers & Backpackers. It is based on their travel experiences. They have been on the road since 2016. Boots & Sunshine focuses on budget-friendly locations, slow travel & unique experiences all over the world.
The article may include affiliate links, meaning that I may receive affiliate compensation at no cost to you if you decide to purchase. Read more in my
Affiliate Disclosure.
BEST TRAVEL RESOURCES
BOOK YOUR FLIGHT: Not sure how to get the best and cheapest flights? I always use Skyscanner for the best deals. The best tip is to be flexible with dates and destinations if you want the cheapest options.
Alternatively, for frequent travelers, get a membership with Wayaway and receive a cashback on cheap flights and hotels every time you book! Via the link, you even get a 10% discount on your membership.
BOOK GREAT ACCOMMODATION: Booking great accommodation is not difficult but it sucks paying too much. Use Booking.com for the greatest hotel deals and Hostelworld for amazing hostel stays. Alternatively, you can sign up for Worldpackers to get FREE accommodation in exchange for your work.
BEST TRAVEL INSURANCE: Traveling without insurance is a mistake that you don't want to make - trust me I've tried. I'd suggest SafetyWing as they offer great and flexible policies - especially if you are traveling for a long time or a digital nomad. World Nomads is another great insurance with extensive coverage.
NEED HELP WITH YOUR VISA? Figuring out how and when you need a visa can be a bit of a jungle. iVisa is a very handy and user-friendly service.
HAS YOUR EU FLIGHT BEEN DISRUPTED? Use AirHelp as a service to get flight compensation on your European flights in case your flight was delayed, canceled, or disrupted in other ways. More often than not you are actually entitled to compensation.